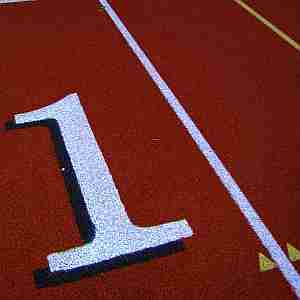 The concept of a U.S. Olympic Hall of Fame got going pretty late, conceived in 1979 and only admitting its first class in 1983. There was no separate building for it, and there still isn't. But there will be soon.
The "virtual Hall" admitted classes from 1983 through 2012 and has 109 individual Olympians and Paralympians, 10 teams, four coaches and 18 special contributors for a total of 141 inductees. With the U.S. Olympic & Paralympic Museum now under construction in Colorado Springs, Colorado and opening in 2020, there will be a physical Hall of Fame and the USOPC has now opened voting to the public for the Class of 2019 (through 3 September).
The USOPC has nominated 15 Olympians for five slots, with some obvious choices and some tougher ones. Here's a look at the ballot – very well done, by the way – and my own, unsolicited advice on who should be honored this year:
● Gary Anderson, Shooting: 1960-64-68 Olympian
> Gold medals in 300 m Free Rifle/3 Positions (1960) and Mixed Free Rifle/3 Positions (1964).
● Greg Barton, Canoe/Kayak: 1984-88-92
> Gold medals in K-1 1,000 m and K-2 1,000 m in 1988;
> Bronze medals in K-1 1,000 m (1984) and K-1 1,000 m (1992).
● Laura Berg, Softball: 1996-2000-04-08
> Gold medals in 1996-2000-04; silver in 2008 as a starting centerfielder.
● Anne Donovan, Basketball: 1980-84-88; coach in 2004-08
> Gold medals in 1984-88 as starting center;
> "Gold medals" as assistant coach in 2004 and as head coach in 2008.
● Lisa Leslie, Basketball: 1996-2000-04-08
> Gold medals in all four Games; led the U.S. in scoring in 1996-2000-04.
● Nastia Liukin, Gymnastics: 2008
> Gold medal in the All-Around; silvers in Team A-A, Uneven Bars, Beam; bronze in Floor.
● John Mayasich, Ice Hockey: 1956-60
> Gold medal in 1960 (as a defenseman); silver in 1956 (as a forward).
● Misty May-Treanor, Beach Volleyball: 2000-04-08-12
> Gold medals in 2004-08-12 with Kerri Walsh Jennings; fifth with Holly McPeak in 2000.
● Jonny Moseley, Freestyle Skiing: 1998-2002
> Gold medal in Moguls in 1998; fourth in 2002.
● Apolo Anton Ohno, Short Track Speedskating: 2002-06-10
> Gold medals in 1,500 m (2002), 500 m (2006); silvers in 1,000 m (2002), 1,500 m (2010) and bronzes in 1,000 m & 5,000 m Relay in 2006 and 2010.
● Mark Reynolds, Sailing: 1988-92-96-2000
> Gold in Star class (2000); silvers in Star (1988-92).
● Angela Ruggiero, Ice Hockey: 1998-2002-06-10
> Gold in 1998 as defender; silver in 2002 and 2019; bronze in 2006;
> Athletes Commission member of the International Olympic Committee, 2010-18.
● John Smith, Wrestling: 1998-92 (athlete); 2000 (coach)
> Gold medals at 62 kg in 1988 and 1992.
● Dara Torres, Swimming: 1984-88-92-2000-08
> Gold medals on relays in 1984 (1)-92 (1)-2000 (2); relay silvers in 1988 (1)-2008 (2); relay bronze in 1988 (1).
> Individual silver in 50 m Free (2008); bronzes in 50-100 Free & 50 m Fly (2000).
● Brenda Villa, Water Polo: 2000-04-08-12
> Gold medal in 2012; silvers in 2000 & 2008; bronze in 2004.
It's a fabulously accomplished group of nominees. What's important to remember is that this is an Olympic Hall of Fame. Although the USOPC bios include achievements outside of the Games, I don't; whatever these folks did outside of the Games is not as relevant as what they did at the Games. So my ballot will include:
(1) Misty May-Treanor
Along with the still-active Walsh Jennings, the pair defined what excellence in women's beach volleyball looks like. That she was able to qualify for the Games with two different partners is remarkable and to play in four Games – and win three gold medals – makes her a Hall of Famer.
By the way, whenever Walsh Jennings comes onto the ballot, she's in too.
(2) John Mayasich
What's astounding about Mayasich is that despite playing in two Olympic Games at ages 22 and 26, he never played in the National Hockey League. His career was in broadcasting, especially in the early days of FM radio, building a St. Paul station into a top performer and then as an executive for Hubbard Broadcasting. He led the U.S. in scoring in both Games (seven goals) and was a key defender on the miracle 1960 team that beat the USSR, 3-2, and won the gold medal.
(3) Apolo Anton Ohno
The guy won eight Winter Games medals over three Games, including in six individual events and two golds in the notoriously wild Short Track program. His Olympic exploits helped introduce and then popularize the sport to U.S. audiences and his sustained excellence from ages 19-27 was very impressive.
(4) Dara Torres
One of the most impressive qualities of a great Olympic performer is to be able maintain world-class performance levels over multiple quadrennials. It's incredibly difficult and Torres achieved astonishing results over a five-Games career that spanned ages 17 to 41. True, eight of her 12 medals are from relays, but she won four individual medals at ages 33 (in 2000) and 41 (in 2008). She retired twice, coming back after seven years off for 2000 and seven more (and a baby) for 2008. If we value the concept of never giving up and doing what you love, then Torres has to be part of the Hall of Fame for her perseverance to be great across more than 20 years, in a sport that is normally dominated by those in the teens and 20s.
Deciding on the last one was difficult, especially among those who played in team sports. Several were deserving, but only one finished undefeated and with four gold medals:
(5) Lisa Leslie
Another long Olympic career, from age 24 through age 36. She set a U.S. Olympic record with 35 points against Japan in the 1996 quarterfinals in Atlanta and led the U.S. team in scoring with 19.5 points a game in 1996, 15.8 in 2000 and 15.6 in 2004. She averaged 10.1 points a game in 2008 at age 36 and scored in double figures in 28 of her 32 Olympic tournament games.
Oh yes, one more thing to consider. Her teams were 32-0 in her four Olympic appearances. How many others can say that?
The five inductees from this group will be announced on 23 September and inducted on 1 November, in Colorado Springs. There is also voting for three Paralympians (out of nine candidates) and one Olympic team (out of three candidates). Look for more advice on who to vote for in the coming days! Remember, cast your vote here by 3 September.
Rich Perelman
Editor