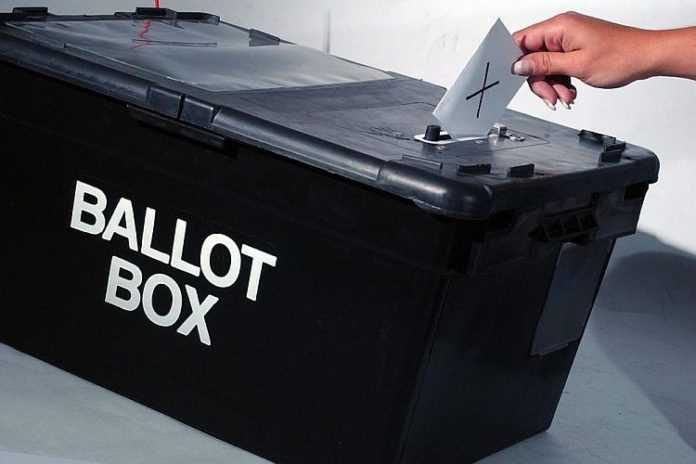 The long, horrific saga of sexual abuse perpetrated by Larry Nassar (and others) on U.S. gymnasts is now at a crossroads, with the survivors to determine whether their claims will be settled with $217 million in insurance money, or if each individual will have to prosecute their own claims in the future.
On Friday (21st), attorney for USA Gymnastics filed two lengthy documents that set out in detail the choice that now faces some 517 survivors who have filed suit against the federation:
(1) The "Settlement Option" in which the 517 abuse claimants agree to receive shares of the insurance pool of $217.125 million, according to four categories of claims.
(2) The "Litigation Option," which allows each claimant to pursue their own, individual lawsuit against USA Gymnastics, the U.S. Olympic & Paralympic Committee and/or anyone else.
The ballots will be distributed in April, must be returned by 8 May and a hearing will be held at the U.S. Bankruptcy Court for the Southern District of Indiana on 3 June to announce the outcome.
So what are the choices?
USA Gymnastics and a "Survivors Committee" of nine abuse survivors met in mediation talks for several months, but did not come to any agreement on a settlement. The USA Gymnastics declaration of Chapter 11 bankruptcy brought all of the cases related to the Nassar abuse and related incidents into the U.S. Bankruptcy Court.
Under the Bankruptcy Court process for reorganization, USA Gymnastics, working in concert with a dozen of its insurers – several of whom fought any requirement to cover the claims – has pieced together a pool of $217.125 million to pay the survivors, in four groups:
● Subclass 6A: Elite Gymnasts. "Claimants are classified into Subclass 6A if they allege Sexual Abuse at the Olympics, the National Team Training Center, or a National Team event, such as the Olympic Team Trials or the World Championships."
This group of 66 plaintiffs is allocated 40% of the total: $82,550,000, for an individual payout of $1,250,758 each. This group includes U.S. Olympians and World Championships performers including Rachel Denhollander, Tasa Schweikert, Aly Raisman, Kyla Ross and Marcia Frederick – all members of the Survivors Committee – and current competitors such as Simone Biles.
● Subclass 6B: Non-Elite Gymnasts. "Claimants are classified into Subclass 6B if they allege Sexual Abuse at an event sanctioned by the Debtor, such as the National Championships or the U.S. Classic, as well as events held at Twistars."
This group includes 142 plaintiffs and is allocated 35% of the total: $72,231,250, for an individual payout of $508,671.
● Subclass 6C: Other Claimants: "Claimants are classified into Subclass 6C if they do not qualify for treatment under Subclass 6A or Subclass 6B, such as Claimants who allege
Sexual Abuse solely at Michigan State University."
This group of 284 plaintiffs is allocated 24% of the total: $49,530,000, or $174,401 each.
● Subclass 6D: Derivative Claimants. "Claimants are classified into Subclass 6D if allege liability solely on account of Sexual Abuse committed against a third party, such as a spouse or family member."
This group has 25 claimants and is allocated 1% of the total: $2,063,750, or $82,550 each.
The election to determine whether to accept or reject this offer will be across all 517 members of this "Class 6″ group. Two-thirds of the "claims" – 345 – must vote for the Settlement Option for it to be chosen.
The chances for this are fairly good. The filing points out the significant advantages of approving the settlement:
● For Subclass A (66 Elite Gymnasts), offered $1,250,758 each: This is the high-profile group which alleges abuse at USA Gymnastics-organized events and has the best chance for massive recoveries at trial. But each of the individuals would have to pursue its own action against USA Gymnastics and the plaintiffs would have to relive the abuse ordeal at trial at length. Moreover, in a jury trial, the results are hardly assured and the awards could vary wildly … and whatever awards are made, the plaintiffs will incur significant attorney's fees. But the opportunity for a multi-million-dollar award and a high-profile public forum are here.
● For Subclass B (142 Non-Elite Gymnasts), offered $508,671 each: This group alleges abuse at events which were "sanctioned" by USA Gymnastics, but which were not staged by the federation. As the filing notes, "The designation that an event is USAG-sanctioned only means that the rules governing scoring and the conduct of the meet are USAG's official rules." It is entirely possible that these claims could fail in court, and although some might succeed, there is no likelihood of consistent outcomes.
● For Subclass C (284 Other Claimants), offered $174,401 each: These are claims made outside of the first two groups, such as those alleging abuse "primarily at Michigan State University ("MSU"), where USAG had no presence or ability or duty to monitor employees of MSU." The ability of these plaintiffs to obtain a recovery from USA Gymnastics is dubious; some claimants apparently are not gymnasts and have nothing to do with the sport.
● For Subclass D (25 Claimants), offered $82,550 each: These plaintiffs were not personally abused at all (!), but are asking to be compensated for injury to a third party (spouse, sibling or child). It's hard to know what might happen with these claims, which will be highly dependent on proof of injury and a direct tie to any alleged loss.
The filing pointedly notes that 82% of the claims are in Subclasses B and C (426 of 517), which would constitute enough votes (345) to approve the plan. If approved, the plan offers two important benefits besides the payout:
(1) If approved, the settlement would distribute funds without the requirement for any of the claimants to prove their cases in court.
(2) If approved, the claimants will be paid fairly quickly, certainly by the end of the year in almost all cases. If defeated, the individual claimants will go back to court and the cases will drag on for some years. And, of course, in that circumstance, the awards to those who win their cases will vary wildly depending on the jury involved.
This is essentially an all-or-nothing offer by USA Gymnastics. If Class 6 – the abuse claimants – vote to settle, all of the outstanding civil suits will be ended. This included claims against or by USA Gymnastics vs. the U.S. Olympic & Paralympic Committee, former CEO Steve Penny, Bela and Marta Karolyi and others. It does not, however, impact a potential decertification action by the USOPC against USA Gymnastics, which has been stayed while the Bankruptcy Court action has been ongoing.
There are other commitments by USA Gymnastics to future action to prevent the recurrence of such actions, in line with its promises to Congress and to the USOPC. And there is a $10.75 million fund set up to handle any future claims which may be approved after the distribution to the abuse victims under the Settlement Election.
It's important to note that this plan has not been approved by the Bankruptcy Court for voting by the survivors, but has been submitted for approval. The hearing has been requested for 31 March, with objections due by 24 March.
It will be fascinating to see how the voting shakes out, assuming the plan is Court-approved and the ballots are distributed. In many aspects, the proposed plan is quite generous and relieves the survivors of the burden of re-living their nightmare in court, in detail. But there will be votes against it, especially from those who will never be satisfied with anything anyone can propose. The next step comes at the end of March.
Rich Perelman
Editor
You can receive our exclusive TSX Report by e-mail by clicking here. You can also refer a friend by clicking here.