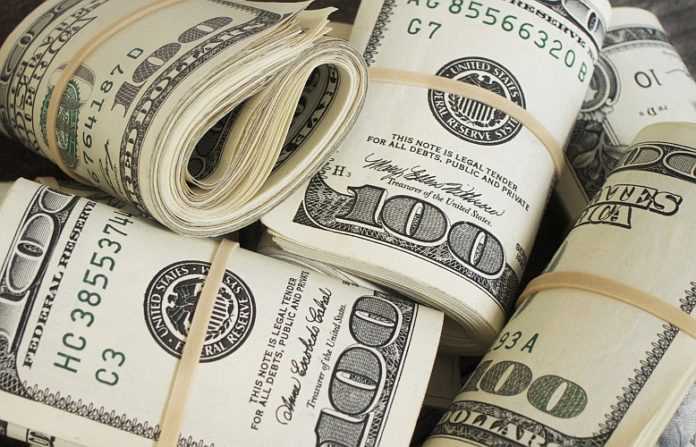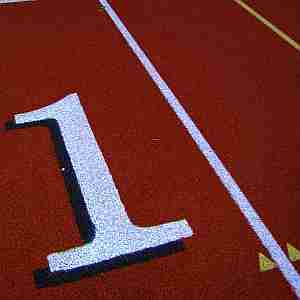 As a charitable organization under Internal Revenue Service rules, the United States Olympic Committee is exempt from Federal taxes, but is required to file a publicly-available tax return known as IRS Form 990.
The USOC – now U.S. Olympic and Paralympic Committee, or USOPC – posted its 2018 return last week, describing its mission as "To support Olympic and Paralympic Athletes."
How well did they do? Pretty well, but certainly not in record territory. Although revenues and expenses were much, much higher than in 2017, that's because 2018 was the year of an Olympic (Winter) Games, in which the USOC's revenue jumps wildly because of the payments its receives as a share of the International Olympic Committee's television revenues. So, let's compare the last four years, showing the revenues, expenses and set in Olympic (2016, 2018) and non-Olympic (2015, 2017) years:
Revenues:
● 2018: $322.9 million ~ $121.8 million in broadcast rights revenue (Olympic year)
● 2017: $183.7 million ~ $6.0 million in broadcast rights revenue
● 2016: $336.1 million ~ $173.0 million in broadcast rights revenue (Olympic year)
● 2015: $141.6 million ~ $1.4 million in broadcast rights revenue
Expenses:
● 2018: $275.2 million ~ Winter Olympic year
● 2017: $214.6 million
● 2016: $257.3 million ~ Summer Olympic year
● 2015: $199.3 million
Net:
● 2018: + $47.7 million (surplus: Olympic year)
● 2017: – $30.8 million (deficit)
● 2016: + $78.5 million (surplus: Olympic year)
● 2015: – $57.7 million (deficit)
So, the USOC does well when the IOC's money comes in and loses money in the years when it doesn't. So much for the "the USOC has all the money in the world" theory.
However, the organization is hardly broke. The return lists its net assets at the end of 2018 as $265.8 million.
How much goes to athletes and athlete support? Those who whine and claim that a trivial portion of the USOC's money goes to athletes make a specific argument about a single number for direct athlete grants. But to say that this represents the amount of "athlete support" that the USOC provides is simply false. Page two of the return notes a total of $110 million spent on "High Performance Programs" with a caption stating:
"Nearly half of the USOC's budget is directed toward programming and services that support and impact elite athlete performance. In addition to grants and rewards, this includes athlete health insurance, sports medicine and science, talent transfer, tech and innovation, coaching education programs and Paralympic outreach and development."
Half of the budget would be about $135 million, and the return shows $110 million for "High Performance Programs" plus an additional $28.9 million for athlete training facilities.
That's almost $139 million, and the schedule on page 10 itemizes a long list of total expenses and the amount on "Program Services," which should be athlete support items. The totals shown are $275.2 million in total expenses and $223.5 million (81.2%) in program expenses, with $46.2 million spent on general and administrative expenses (16.8%) and $5.5 million (2.0%) on fundraising.
Who gets all this money? Well, the National Governing Bodies get a lot of it; in 2018, this amounted to $72.6 million, the largest single item in the program-support area. The winners and non-winners:
● Summer federations receiving $1 million or more (16):
$3,991,080 ~ USA Track & Field
$3,412,807 ~ USA Swimming
$2,222,601 ~ USA Gymnastics
$2,204,524 ~ USA Cycling
$2,044,281 ~ USA Volleyball
$1,842,924 ~ USA Shooting
$1,738,496 ~ USA Wrestling
$1,682,691 ~ U.S. Sailing
$1,681,691 ~ USA Rowing
$1,277,483 ~ U.S. Equestrian Federation
$1,227,700 ~ USA Rugby
$1,222,703 ~ USA Field Hockey
$1,205,983 ~ USA Water Polo
$1,167,204 ~ USA Triathlon
$1,041,789 ~ USA Diving
$1,036,725 ~ USA Basketball
● Winter federations receiving $1 million or more (8):
$6,089,500 ~ U.S. Ski & Snowboard
$2,196,143 ~ USA Bobsled & Skeleton
$2,104,538 ~ U.S. Speedskating
$1,904,573 ~ USA Hockey
$1,389,817 ~ USA Biathlon
$1,251,989 ~ U.S. Figure Skating
$1,135,656 ~ USA Luge
$1,128.431 ~ USA Curling
The 10 least-favored federations (with sports on the Olympic program), where the money is NOT going:
$ 26,737 ~ USA Golf Federation
$ 50,000 ~ USA Roller Sports
$ 81,586 ~ USA Team Handball
$ 90,000 ~ U.S. Tennis Association
$131,140 ~ U.S. Badminton
$156.933 ~ U.S. Synchronized Swimming
$185,443 ~ USA National Karate-Do Federation
$261,410 ~ USA Table Tennis
$278,799 ~ USA Weightlifting
$281,450 ~ USA Surfing
Another $33.2 million was spent on direct-to-athlete payments of $14.3 million (to 1,479 individuals), $7.6 million on athlete health insurance, $4.0 million on additional medal support, $5.3 million for athlete medal bonuses from the PyeongChang Winter Games and $2.0 million on athlete tuition and career assistance.
The USOC paid $5.5 million to the U.S. Anti-Doping Agency to support its work, $5.2 million to Jet Set Sports for "Games hospitality," $3.8 million to help operate the Olympic Training Center in Chula Vista, California and $5.3 million to the Ropes & Gray law firm in Philadelphia for its investigative work into the Larry Nassar scandal and affiliated matters.
What's it all mean?
The USOC is in a good position financially, considering that it has essentially no products of its own to sell and is supported essentially by funds derived from the interest of Americans in the Olympic Games. It will have rough waters to navigate ahead with the Congress and in courts owing to the Nassar scandal and a very inefficient spending structure due to the distribution of funds to National Governing Bodies, which are themselves of varying quality.
The headlines from the release of the USOC's Form 990 was about $2.4 million in severance paid to former Chief Executive Scott Blackmun, which although extraordinary, made up 8/10ths of one percent of the organization's expenses for 2018. Better oversight of the NGBs and having some payments made directly by the USOC might be able to save five times that amount and send it to athletes or use it for more coaches, equipment, travel or event entry fees.
That's where better management and a reformed oversight program for the USOC's 60 grantees could make more of a difference in the coming months and years. Let's see if the USOPC's new management can get there when the 2019 Form 990 is posted a year from now.
Rich Perelman
Editor