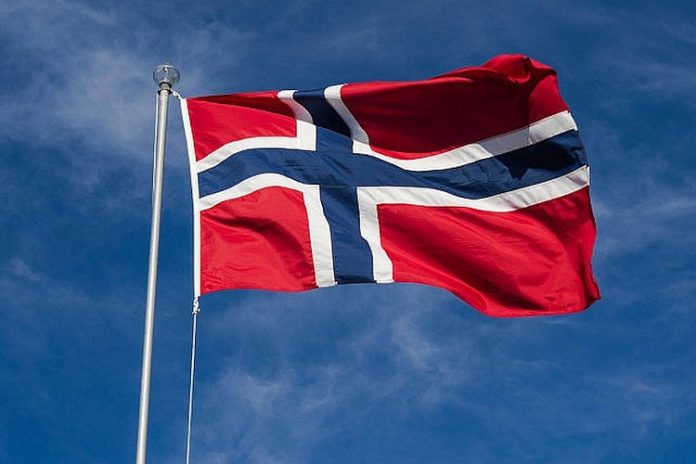 (★ Thank you to our 30 donors, who have covered 53% of our site costs for services for the first six months of 2022. If you enjoy this coverage, please donate here. ★)
● Plus: Beijing 2022: 70% of Canada watched the Games = The Circus: India's issues for 2036 and Sapporo's for 2030 = Events in Russia in 2022 = Commonwealth Games allows athlete expression = Scoreboard: U.S. women vs. Iceland in SheBelieves Cup finale tonight in Texas ●
For the second Games in a row, a country of just 5.5 million people dominated the Olympic Winter Games, this time held in the world's most populous country of more than 1.4 billion.
Norway.
The amazing Norwegians won 37 medals, equaling the second-highest total ever and took 16 golds, the most ever at a Winter Games. And their dominance was not limited to just the podium.
Looking at Beijing 2022 as a team scoring exercise – for places 1-8 – the Norwegians once again piled up the most points, but interestingly not with the most athletes. Their team was deep, but with top-end talent. Consider the ranking by points on a 10-8-6-5-4-3-2-1 scale:
1. 415, Norway ~ 37 medals: 16-8-13
2. 394, Russian Olympic Comm. ~ 32 medals: 6-12-14
3. 369, United States ~ 25 medals: 8-10-7
4. 340, Germany ~ 27 medals: 12-10-5
5. 270, Austria ~ 18 medals: 7-7-4
6. 312, Canada ~ 26 medals: 4-8-14
7. 217, Italy ~ 17 medals: 2-7-8
8. 211, Netherlands ~ 17 medals: 8-5-4
9. 225, Sweden ~ 18 medals: 8-5-5
10. 206, China ~ 15 medals: 9-4-2
11. 205, Japan (18: 3-6-9); 12. 203, Switzerland (15: 9-4-2); 13. 182, France (14: 5-7-2); 14. 109, Korea (9: 2-5-2); 15. 96, Finland (8:2-2-4); 16. 76, Slovenia (7: 2-3-2); 17. 52, Australia (4: 1-2-1); 18. 51, Czech Republic (2: 1-0-1); 19. 39, Belarus (2: 0-2-0); 20. 38, Poland (1: 0-0-1).
21. 36, Great Britain (2: 1-1-0) and Hungary (3: 1-0-2); 23. 28, Latvia (1: 0-0-1) and New Zealand (3: 2-1-0); 24. 28, Belgium (2: 1-0-1); 25. 16, Slovakia (2: 1-0-1); 26. 14, Spain (1: 0-1-0); 27. 13, Estonia (1: 0-0-1); 28. 13, Ukraine (1: 0-1-0); 29. 12, Kazakhstan (0); 30. 3, Georgia (0); Israel (0), Monaco (0) and Turkey (0); 35. 2, Denmark (0).
So, 35 out of the 91 National Olympic Committees placed in the top eight of the 109 events and the ranking roughly followed the medal count. But note that the U.S. was third in our team scoring, vs. fifth in total medals, making the American team's overall performance more impressive.
This is further revealed by a review of the placements from 1-8, which showed the Russians with the most finishes in the top eight, even though they didn't win the most medals:
1. 83, Russian Olympic Committee
2. 82, United States
3. 74, Norway
4. 67, Canada
5. 63, Germany
6. 55, Austria
7. 49, Italy
8. 46, Switzerland
9. 43, Japan
10. 41. Sweden
11. 37, China; 12. 36, France and Netherlands; 14. 22, Korea; 15. 19, Finland; 16. 14, Czech Republic; 17. 13, Poland and Slovenia; 19. 10, Australia and Belarus; 21. 9, Great Britain; 22. 8, Hungary and Latvia; 24. 6, Belgium; 25. 5, Kazakhstan; 26. 4, Spain and Ukraine; 28. 3, Estonia and New Zealand; 30. 2, Slovakia; 31. 1, Denmark, Georgia, Israel, Monaco and Turkey.
Same number: 35 NOCs – the same as in 2018 – but it makes Norway's achievements in medals and points all the more astonishing. This little country won the most medals and scored the most points with only the third-most place winners! How is this possible? Three words:
Cross Country Skiing.
Taking all of the events related to this one discipline in the Winter Games – Cross Country Skiing, Nordic Combined, Ski Jumping and Biathlon – yielded 27 out of 37 total medals, and 14 of its 16 golds. The Norse won 14 medals in Biathlon alone, out of a total of 33 awarded (42%)!
And the root of all of it is the skiing.
This is also true of the Russians, who collected 16 of their 32 medals – half! – in the same four disciplines, and four of their six golds!
This makes the achievements of American Jessie Diggins all the more spectacular, winning a bronze in the Team Sprint and then an astonishing 30 km Freestyle silver – in brutal conditions – on the final day of the Games. The U.S. had never won two Cross Country medals in a single Games, let alone one person doing it! "Spectacular" is an enormous understatement for what she accomplished, and at 30, she might not be done.
Teammates Rosie Brennan (33) and Scott Patterson (30) were also strong, with Brennan fourth in the women's Freestyle Sprint, sixth in the 30 km Free, 13th in the 10 km Classical and 14th in the Skiathlon, plus fifth and sixth with the two relays. Patterson was eighth in the men's 30 km Free and 11th in the Skiathlon, and 38th in the 10 km Classical.
Slowly, the U.S. appears to be moving towards being competitive in the events which make Norway the power in the Olympic Winter Games.
Compared to 2018, the biggest move was made by Russia, which won 17 medals and scored 200 points with a limited team in PyeongChang and almost doubled those totals in Beijing with a full team, scoring 32 medals and 394 points. From the top 10 scorers in Beijing compared to 2018:
+194.0 points & +15 medals: Russian Olympic Committee
+95.0 points & +6 medals: China (host country)
+82.0 points & +4 medals: Austria
+54.0 points & +7 medals: Italy
+12.0 points & -3 medals: Netherlands
+11.5 points & +2 medals: United States
+ 7.5 points & -4 medals: Sweden
– 26.5 points & -2 medals: Norway
– 37.5 points & -4 medals: Germany
– 40.0 points & -3 medals: Canada
In terms of top-eight placewinners among the top teams, Russia was +40 vs. PyeongChang (83 vs. 43!), followed by the U.S. (+7), Norway (+5), Canada (+1) and Germany was -10. China was +13.
(Please note that these calculations include the provisional results of the Figure Skating Team Event, which are still to be finalized. For now, the medals went to Russia, the U.S. and Japan, with Canada fourth. The ultimate decision on the doping positive for Kamila Valieva could change that.)
These comparisons tell a different story than the simple medal tally and indicate just what makes up the Norwegian miracle. See you on skis!
¶
More complete television viewing data came in today, so we can update the NBC audience figures for the entire Winter Games:
● 3 Feb.: 7.235 million TV only (8.0 million total audience per NBC)
● 4 Feb.: 10.758 million TV only (12.8M total audience)
● 5 Feb.: 10.146 million TV only (13.6M total audience)
● 6 Feb.: 10.999 million TV only (13.7M total audience)
● 7 Feb.: 8.448 million TV only (11.6M total audience)
● 8 Feb.: 8.348 million TV only (11.0M total audience)
● 9 Feb.: 9.787 million TV only (12.0M total audience)
● 10 Feb.: 11.088 million TV only (13.2M total audience)
● 11 Feb.: 8.571 million TV only (10.7M TSX estimate)
● 12 Feb.: 8.243 million TV only (10.3M TSX estimate)
● 13 Feb.: 21.277 million TV only (24.0M total audience)
● 14 Feb.: 7.874 million TV only (9.9M TSX estimate)
● 15 Feb.: 8.704 million TV only (10.9M TSX estimate)
● 16 Feb.: 6.934 million TV only (8.7M TSX estimate)
● 17 Feb.: 8.534 million TV only (10.7M TSX estimate)
● 18 Feb.: 7.252 million TV only (9.1M TSX estimate)
● 19 Feb.: 6.772 million TV only (8.5M TSX estimate)
● 20 Feb.: 6.571 million TV only (8.2M TSX estimate)
NBC stated that the total-audience-average was 11.4 million viewers across all platforms for its primetime shows, a decrease of 42% vs. the PyeongChang Games in 2018 (19.8 million average).
The television-only ratings daily averages (Nielsen data):
● NBC Primetime: 9.430 million
● NBC Prime Plus: 3.020 million
● USA Net Prime: 1.378 million
● USA Net Prime Access: 1.287 million
● USA Net Prime Plus: 0.814 million
Discovery, Inc., which owns the European broadcast rights (except in Russia) through its Eurosport subsidiary, reported 156 million visitors to its Discovery media platforms, out of a combined population of about 602 million, or 26%, quite impressive since this does not include the national broadcasters in 11 countries who sub-licensed the rights. In those countries:
"Eurosport's average linear audiences remained resilient and were in line with the last winter edition despite double digit reductions in total TV usage since 2018. High audience shares on Discovery's free-to-air networks in the Nordic markets continued with highs of 88% (Norway), 83% (Sweden) and 82% (Finland). Eurosport channels saw significant audience and share growth in many key markets – including Poland (+36%), Romania (+23%), and Italy (+250%)."
This compares to 372 million total viewers for the Tokyo Games (including national broadcasters), with 175 million watching the Eurosport coverage.
Despite polling suggesting 47% of Canadians would not watch the Beijing Winter Games, the Canadian Broadcasting Corporation announced that 70% of all Canadians – 26.5 million – watched at least some of the Games on television, with 50% (!!!) watching an average of 102 minutes nightly during the 15 full days of competition. That's amazing, especially in comparison to about 3.4% of the U.S. watching NBC's primetime shows on average. O Canada indeed!
≡ THE 5-RING CIRCUS ≡
● Olympic Games: Future ● In the aftermath of the Beijing Winter Games, former International Olympic Games marketing director and consummate insider Michael Payne tweeted today:
"India hosting the Olympics – first they have to bury the ghosts of their [2010] Commonwealth Games debacle – possibly the worst organisation a major event sports world has ever seen. After Rio 2016, IOC out of the risk business."
and
"Japan Sapporo hosting Winter 2030. First politicians need to stop playing local games with Olympics & inflaming local media. Tokyo 2020 was caught in crazy local political fight & not sure IOC has forgiven. And Switzerland may yet throw hat in ring for 2030."
● Sport in Russia ● As the Russian aggression against Ukraine ramps up, it's worth noting that a steady schedule of events are planned to be held in Russia in the coming months.
The largest events are (1) the Sport Accord convention in Ekaterinburg from 15-20 May and (2) the 2022 FIVB men's World Championship, in 10 cities from 26 August to 11 September.
There are World Cup events coming up in Cross Country Skiing, Freestyle Skiing (Ski Cross, Aerials), Ski Jumping, Snowboard (Parallel) and summer events in Artistic Swimming, Diving, Fencing, Gymnastics (Rhythmic, Trampoline), Judo and Swimming (World Juniors).
The UEFA Champions League final is scheduled for St. Petersburg in May.
No major international events are scheduled for Ukraine so far for 2022.
● XXII Commonwealth Games: Birmingham 2022 ● The Commonwealth Games Federation released its "Athlete Advocacy Guiding Principles" on Wednesday, specifically:
"1. The Commonwealth Games Federation (CGF) recognises that athletes are: inspirational leaders, agents of change, advocates for integrity, ambassadors for respect, impartiality, and non-discrimination.
"2. The CGF is supportive of freedom of expression and trusts, respects and understands that athletes may want to make positive expressions of their values in line with the CGF values of Humanity, Equality and Destiny
"3. Any such positive expressions of values are subject to the CGF Charter of Good Conduct"
It's not a free-for-all, however, as the guidelines also state: "To embody these shared values at Games Time, the CGF has developed a Charter of Good Conduct to promote the highest possible standard of competition, respect, fairness and behaviour at the Games. Any infringement or alleged infringement of this Charter will be subject to the CGF's rules."
This is in contrast to the IOC's policy of no demonstrations on the field of play or during awards, opening or closing ceremonies. Let's see who does what (if anything) this summer.
≡ SCOREBOARD ≡
● Football ● The U.S. Women's National Team (1-0-1) finishes up the SheBelieves Cup this evening at 9 p.m. Eastern time against Iceland (2-0) in Frisco, Texas. The winner of the game (on ESPN2 and Prende TV) will win the tournament; a tie gives Iceland the title.
You can receive our exclusive TSX Report by e-mail by clicking here. You can also refer a friend by clicking here, and can donate here to keep this site going.
For our 832-event International Sports Calendar for 2022 and beyond, by date and by sport, click here!