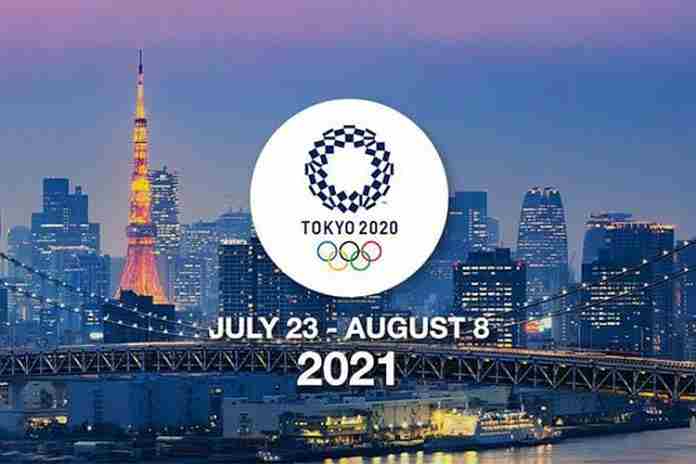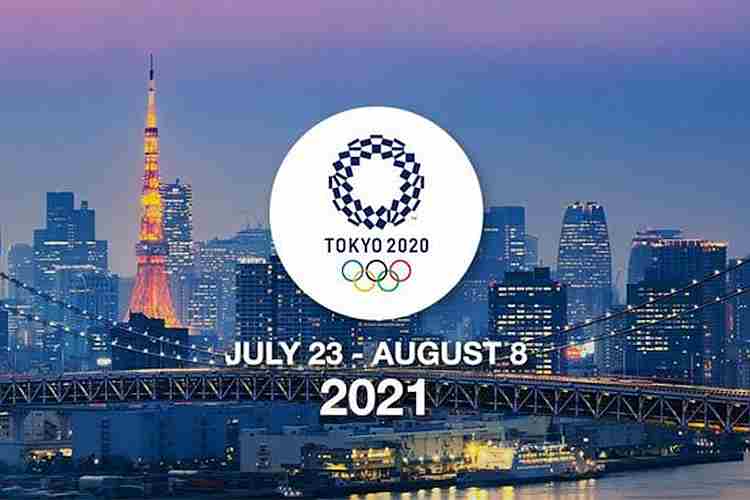 (For our 832-event International Sports Calendar for 2022
and beyond, by date and by sport, click here!)
Our difficult, mixed-up world was aggressively disrupted for a second straight year by the coronavirus in its various forms, but sport went on, including the holding of the Games of the XXXII Olympiad in Tokyo. Our choices for the top stories of 2021 – see nos. 10-6 here – includes some amazing performances … on and off the field.
5. LA28 chief assures City Council that enough revenue to host the 2028 Games is already under contract
During a 29 November meeting of the Los Angeles City Council committee reviewing the framework agreement with the Los Angeles 2028 organizing committee, LA28 Chair Casey Wasserman made a statement likely never before heard seven years prior to an Olympic Games:
"[T]he risk for Games in traditional cities comes from a cost perspective; our risk comes from a revenue perspective, if we can't deliver the revenue to cover the costs, although as we sit here today, with well over half our revenue contracted, and we are prepared to deliver the Games – if we had to – with the revenue we have today."
That's amazing. LA28 has a published budget of $6.884 billion, consisting primarily of IOC support, domestic sponsorships, tickets and licensing and merchandising. And just to be sure that the full City Council understood, Wasserman told the subsequent Council meeting that approved the "Games Agreement" that "we'll have plenty of financial ability to operate the Games fully without calling on the City to do anything."
The concept of the LA28-City of Los Angeles financial structure carries on from the 1984 Olympic model, as Wasserman explained:
"I think it was explained [in the Agreement] that there is a baseline of services that the City operates at, and our job is to make sure that any costs above that baseline across City services is reimbursed fully by LA2028. So, we worked very clearly with the City to make sure that the City was protected. We weren't asking for more for free; you know, whatever the City does, it does, and whatever is needed beyond that is a requirement of LA2028 to reimburse the City for those services. …
"We have no requirements for new venues. We have no requirements for additional infrastructure. We have no requirements for additional hotel rooms. Everything we [need] is in place today, in fact, it was in place when we put our bid in in 2016, and that bid is the bid we would deliver today, if we didn't have new venues popping up [now] that create more opportunities."
The LA28 folks have been fairly quiet since the award of the Games in 2017, but to be able to say that sufficient private-sector financing to stage the Games is in place seven years ahead has to be a new Olympic Record.
4. The already-troubled Beijing 2022 Winter Games is further shrouded by the Peng Shuai situation
The XXIV Olympic Winter Games in China was controversial from the moment Beijing was selected by just 44-40 over Almaty (KAZ) in 2015, and the situation has only gotten more complex.
While International Olympic Committee's Coordination Commission head Juan Antonio Samaranch Jr. (ESP) confirmed earlier this month that "things are very much on track … completely on track," worries about the continuing Covid pandemic has eliminated foreign spectators, and with 37 days to the Opening Ceremony, there is still no announcement as to whether any domestic spectators will be allowed at the Games.
Further, China's aggressive actions against Hong Kong and Taiwan and atrocities against the Uyghur Muslims in the Xinjiang region raised calls for a boycott of the Games. Remembering the cost to athletes – who had virtually no say in the matter – in the boycotts of the 1976 Montreal, 1980 Moscow and 1984 Los Angeles Games, the response has been a "diplomatic boycott" by senior government officials of the U.S., Great Britain, Australia and tacit support by Japan and some others. The Chinese Foreign Ministry has lashed out at the announcements, but IOC President Thomas Bach (GER) told reporters, "The Games are about and for the athletes."
The already tense situation was hugely exacerbated by the 2 November accusation on Chinese social media by Chinese tennis star Peng Shuai – a two-time women's Doubles champion in Grand Slam events – of sexual abuse by a former Chinese Vice Premier. Her post was taken down and she essentially disappeared for about 10 days before a state-produced video of her appeared.
IOC President Bach, with IOC member Li Lingwei (CHN) and Athletes Commission Chair Emma Terho (FIN), had a 30-minute video call with Peng on 21 November and said later of the contacts with her that "The most important human right is physical integrity, and this physical integrity we have been ensuring during these calls and we will continue the calls and will continue the support."
On 1 December, the Women's Tennis Association announced it was suspending all of its tournaments in China – including the season-ending final – until it is convinced that Peng is safe and her accusations have been fully investigated. And then, on 20 December, Peng said her comments were misunderstood and that she was not assaulted. This isn't going away.
The Beijing Winter Games will open on 4 February, but there will be more interest in a 35-year-old athlete who is not competing than almost any of the roughly 2,900 athletes who will be.
3. Settlement reached in the three-years-long USA Gymnastics bankruptcy (and abuse) case
Since the Larry Nassar abuse scandal exploded in August 2016, the road to closure for the hundreds of abuse survivors appeared to have no end in sight. USA Gymnastics, faced with a torrent of lawsuits in multiple jurisdictions, declared voluntary bankruptcy in December 2018 in the U.S. Bankruptcy Court for the Southern District of Indiana and there the case sat for nearly three years. Plans were proposed and rejected, and it appeared at times that the entire matter might fall apart and send all of the litigants back to file hundreds of individual cases in state courts.
However, under a Bankruptcy Court-ordered settlement conference administered by Judge James M. Carr, a breakthrough was announced with the filing of a 25 October amended re-organization plan that projected a $400.66 million, insurer-paid fund that would settle all abuse claims in the case, including those against the U.S. Olympic & Paralympic Committee and numerous other parties. The plan included agreement from eight of the nine primary insurers in the case, but not from TIG insurance Company, with $106.2 million in liability.
But TIG finally did come in for $45.0 million on a final plan approved by Judge Robin L. Moberly on 13 December for a total survivor-payment pool of $339.46 million and additional payouts to bring the total settlement to an estimated $380 million. The revised documents stated: "The Plan provides the means for settling and paying all Claims asserted against the Debtor."
The approved plan is expected to be declared effective early in 2022 and a trust formed to determine the payouts to the survivors, who voted 476-0 in favor of the program (with 29 other ballots declared invalid).
The settlement and plan approval was a marathon, but the claims will be settled. Moreover, USA Gymnastics appears to have gotten a clean bill of health to move forward in the future as the USOPC dismissed its de-certification proceedings against the federation from 2018.
The plan agreement and confirmation of USA Gymnastics as the national federation for the sport in the U.S. do not lessen the tragedy of the abuse, but ends a difficult and hopefully not-to-be-repeated chapter in American gymnastics history.
2. Warholm wrecks world 400 m hurdles marks and outduels Benjamin in race of the year
Norway's Karsten Warholm had been seriously chasing the men's world 400 m hurdles record of 46.78 by American Kevin Young from 1992 since 2019 when he lined up for his first race of 2021 at the Bislett Games in Oslo on 1 July.
Running in his favorite lane seven in the final event of the day, Warholm tore out of the blocks and ran smoothly over all ten hurdles to win easily in a startling world-record time of 46.70! He did it!
That was just five days after American Rai Benjamin had won the U.S. Olympic Trials in Eugene in 46.83, then the second-fastest time in history, but now third. Their duel would inevitably be settled in the Olympic final in Tokyo.
Warholm had already set a world best for the 300 m hurdles in June in 33.26, and ran only once more before heading to Tokyo, a 47.08 win at the Monaco Diamond League meet on 9 July.
At the Games, Warholm won his heat in 48.65, then won his semifinal – over Benjamin – in a speedy 47.30 (to 47.37) and the final was set for one of the most-anticipated showdowns in Tokyo. It turned out to be even more, much more, than expected.
Benjamin was in lane five and Warholm in six and the Norwegian took off like a shot – as he always does – building a lead down the backstraight and into the final turn.
Warholm came into the straight with a solid lead, but Benjamin was gaining over hurdles eight and nine. Coming to the 10th, Benjamin nearly caught up, but Warholm had one more burst that sent him across the line, with Benjamin close, but a clear second.
Then the time was posted: an incredible, unbelievable, impossible 45.94, a staggering world record and the first time anyone had – unthinkably – broken 46 seconds for the event. Benjamin was second in an American Record of 46.17, also far below Young's 46.78 mark from Barcelona '92.
How great was this race? Of the eight finishers, six set or equaled their national records. Warholm's win ranks with the greatest performances in Olympic history, including Bob Beamon's long jump stunner of 8.90 m (29-2 1/2) from 1968 and any of Usain Bolt's world marks in the sprints.
The World Champion from 2017 and 2019 and the Olympic Champion in 2021, Warholm is still only 25, and he and Benjamin, just 24, are headed for a re-match on U.S. soil at the 2022 Worlds in Eugene in July.
1. The Tokyo Games actually happened and were amazingly competitive, compelling and even enjoyable
The seemingly unloved Games of the XXXII Olympiad took place in Tokyo a year later than expected, but it was that the event happened at all that was the most noteworthy story in Olympic sports in 2021.
The worldwide coronavirus pandemic caused the unprecedented move from 2020 to 2021 and even then, much of the Japanese public – stoked by its national news media – would have preferred another postponement or even cancellation altogether.
But stringent countermeasures – outlined in three editions of "playbooks" – were installed, with heavy testing, mask requirements, social distancing and quarantining of those infected as well as their close contacts. Some 1.017 million – yes, million – Covid screening tests were done by the organizing committee for the Olympic and Paralympic Games, with just 312 total positives (0.03%), with another 54,236 tests by the Japanese government at airport entry points, with only 54 positives (0.10%).
Of the 549 total positives reported during the Olympic period, 53% were from Japan-resident contractors, 27% were coaches and officials and just 29 (5.3%) were athletes. Among the 7,000 Tokyo 2020 staff and 70,000 volunteers, there were only 44 total positives.
Impressively organized and executed.
Those controls allowed the Games to go on and even though unable to attend the events, the Japanese public fell in love with the show. It didn't hurt that on the second full day of competition, the Japanese brother and sister duo of Hifumi Abe (men's 66 kg) and Uta Abe (women's 52 kg) both won golds during the same session.
And on the same day, Japan struck gold with an upset by Yuto Horigome in the first-ever Olympic skateboarding event, the men's Street final, followed on the next day with another gold in women's Street by (then) 13-year-old Momiji Nishiya, ahead of Brazil's Rayssa Leal (also 13) and Japan's Funa Nakayama (16).
A week later, Japan's Sakura Yosozumi (19) and Kokona Hiraki (then 12) went 1-2 in the women's Park final, with Britain's 13-year-old Sky Brown third.
As is often the case, the host team went crazy at a home Games and Japan collected a sensational total of 58 medals – a record – and 27 golds, by far its most ever. A reported 90% of the entire Japanese population watched at least some of the Games on television.
There were many more memorable performances, including five gold medals (and a world record) by American swimmer Caeleb Dressel, seven total medals (4-0-3) by Australian swimming sprinter Emma McKeon and a total of six world marks set in the pool. And who can forget the duel between Australia's Ariarne Titmus and American Katie Ledecky in the women's 400 m Freestyle final, with a come-from-behind win by Titmus, 3:56.69-3:57.36. Titmus also won the 200 m Free; Ledecky came back to beat Titmus in the 800 m Free and won the first-ever women's 1,500 m Free. That gave the American star a career total of 10 Olympic medals (7-3-0) and she's committed to continue through at least 2024.
American gymnastics icon Simone Biles suffered from balance awareness issues and withdrew from the women's Team and All-Around finals, opening the way for teammate Suni Lee to win the All-Around gold and Jade Carey to take the victory on Floor. Biles returned to win a bronze on the Balance Beam.
On the track, the amazing Allyson Felix, at age 35, won an unexpected bronze in the women's 400 m and a gold on the women's 4×400 m to give her 11 Olympic medals (7-3-1) and become the most decorated American track & field athlete ever. World records were set by Warholm, by American Sydney McLaughlin in the women's 400 m hurdles and Yulimar Rojas (VEN) in the women's triple jump. Jamaica's Elaine Thompson-Herah repeated her Rio double in the 100 and 200 m sprints, running an Olympic Record 10.61 in the final and Dutch distance star Sifan Hassan won the women's 5,000 and 10,000 m plus a bronze in the 1,500 m.
The American men's and women's basketball teams both won, with the women taking their seventh Olympic title in a row. U.S. stars Sue Bird and Diana Taurasi won their fifth career Olympic golds.
The final tally showed a record 93 countries won medals and the U.S. piled up the top total of 113 medals, and passed China on the final day of the Games for the most golds, 39-38. The Chinese had the second-largest medal haul at 88 in total.
Tokyo 2020 was a historic achievement for the organizers and the Japanese government in a Games that will be long remembered, just because it actually, amazingly, happened.
¶
To the readers of TheSportsExaminer.com, thank you for your support in a difficult year for everyone. Here's hoping that 2022 will be a safer, saner and happier year for you, your friends and family and the entire Olympic Movement!
Rich Perelman
Editor
You can receive our exclusive TSX Report by e-mail by clicking here. You can also refer a friend by clicking here, and can donate here to keep this site going.
For our updated, 832-event International Sports Calendar for 2022 and beyond, by date and by sport, click here!