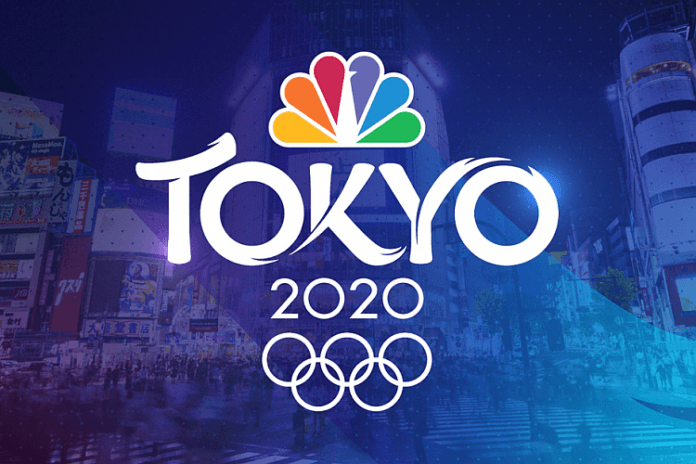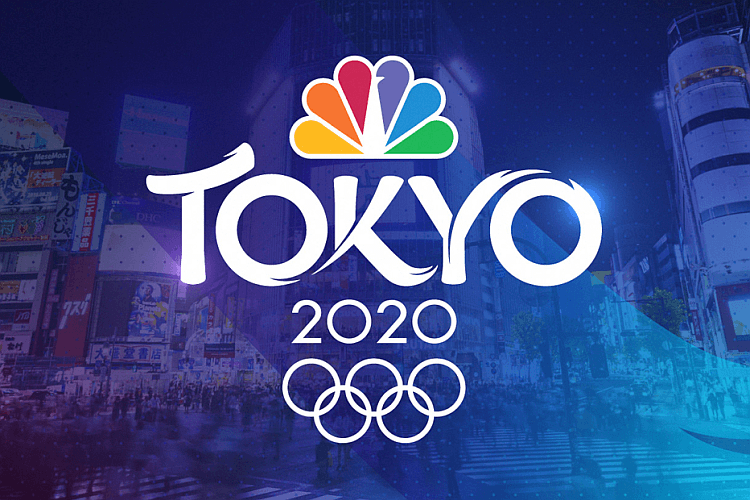 (For our 832-event International Sports Calendar for 2022
and beyond, by date and by sport, click here!)
There have been years with almost no sport at all due to war, but 2021 certainly ranks as one of the most chaotic years in sport due to the continuing presence of the coronavirus. The main focus of the year was the first-ever postponed Olympic Games in Tokyo, but that was hardly the only story of note.
Our recap of the top-10 stories of the year in Olympic sport, from no. 10 to no. 6:
10. Athletics-inspired "Integrity Units" springing up in response to scandals
The continuing scourge of doping in track & field led the International Association of Athletics Federations (IAAF; now World Athletics) to the 2017 creation of the Athletics Integrity Unit. Championed by its new President, double Olympic gold medalist Sebastian Coe (GBR), the AIU was led by the no-nonsense former head of the World Anti-Doping Agency, David Howman (NZL) and quickly grew into a respected organization that relentlessly pursued anti-doping efforts and has spread out to "competition manipulation" and other forms of corruption.
It set the standard that is now followed by every International Federation that gets into trouble. By the end of 2020, the AIU was joined by the Tennis Integrity Unit, Badminton World Federation Integrity Unit, International Hockey Federation (FIH) Integrity Unit, Equestrian Community Integrity Unit, and the Biathlon Integrity Unit as the first in winter sport. The International Basketball Federation (FIBA) appointed Canadian law professor Richard McLaren as its "Basketball Integrity Officer" in mid-2020.
Then came 2021. As the sport of boxing teetered on Olympic removal, its long-time federation changed its name to the International Boxing Association (IBA) and accepted a November report of an independent governance review team that recommended an Independent Integrity Unit for boxing. The IBA Congress approved it and it will open sometime in 2022.
The federation for aquatic sport – FINA – had long been plagued by questionable appointments and concerns over doping. But with the election of new President Husain Al-Musallam (KUW) and with American Brent Nowicki – formerly of the Anti-Doping Division of the Court of Arbitration for Sport – the FINA Congress just approved the formation of an independent Aquatics Integrity Unit, also to begin in 2022.
Further, the International Weightlifting Federation, still mired in governance issues, will hold elections in 2022, with American candidate Ursula Papandrea – well-regarded during her time as Interim IWF chief – pushing hard for the creation of an Integrity Unit for that sport.
Combined with the International Testing Agency, designed to administer independent anti-doping programs for federations, an era of serious oversight of cheating and corruption may be opening.
9. Debate over athlete protests in Tokyo was hot, but actual protest activity was not
In January 2020, the International Olympic Committee's Athletes' Commission issued a three-page set of guidelines concerning athlete protests at the Olympic Games, underscoring Olympic Charter Rule 50.2, stating "No kind of demonstration or political, religious or racial propaganda is permitted in any Olympic sites, venues or other areas."
The 28 May 2020 killing of George Floyd in Minneapolis changed and charged the environment in the U.S. and elsewhere, and the IOC was forced to reconsider its guidelines issued just months earlier. A 10-month program of consultations and polls was undertaken by the Athletes' Commission and a new set of guidelines was issued in January of 2021, retaining the ban on protests at the Opening and Closing Ceremonies and during awards ceremony, but allowing expressions "On the field of play prior to the start of competition" – for example during introductions – if not directed or targeted at an individual or country and not considered disruptive.
At the Tokyo Games, five women's football teams went to one knee before the start of their first matches and USA Today's Rachel Axon wrote:
"Given the statements, gestures, advocacy and activism athletes have been part of in recent years, it's likely just the beginning of protests against racial and social injustice during these Games – no matter what the International Olympic Committee says."
Instead, the football "protests" were just about the end. There were a few trivial demonstrations: a raised fist at the end of a gymnastics routine, a rainbow armband, two Chinese shooters wore small pins picturing Chairman Mao on the awards podium and American women's shot put silver medalist Raven Saunders crossed her arms over her head after her awards ceremony was completed. That's about it.
The U.S. Olympic & Paralympic Committee's Team USA Council on Racial and Social Justice issued four sets of recommendations, each met with decreasing levels of interest, on 20 December 2020 (protests and demonstrations), 20 May 2021 (athlete voice and advocacy), 7 October 2021 (institutional awareness and cultural change) and 4 November 2021 (racism and acts of discrimination). It will be fascinating to see the impact of these efforts going forward.
8. U.S. television ratings for Tokyo showed significantly less interest in the Games
The IOC reported that the Tokyo Games was seen by an impressive 3.05 billion people around the world, with massive increases in the consumption on digital devices, including 28 billion video views and a record 217,512 digital coverage hours.
But the news in the U.S. wasn't as good, with NBC's average primetime audience and overall reach far below recent Games:
● 2021/Tokyo: 150 million U.S. viewers ~ 15.1 million avg. primetime audience
● 2016/Rio: 198 million U.S. TV viewers ~ 27.5 million avg. primetime audience
● 2012/London: 217 million U.S. TV viewers ~ 31.1 million avg. primetime audience
● 2008/Beijing: 215 million U.S. TV viewers ~ 27.7 million avg. primetime audience
● 2004/Athens: 203 million U.S. TV viewers ~ 24.9 million avg. primetime audience
Even the PyeongChang Winter Games in 2018 had a bigger primetime audience than Tokyo at 19.8 million (average) per night, and that was down 7% from Sochi in 2014.
Perhaps most vexing, the overall reach of the Games was down significantly:
● 2021: 45.3% of the U.S. viewed any Tokyo coverage
● 2016: 61.3% of the U.S. viewed any Rio coverage
● 2012: 69.1% of the U.S. viewed any London coverage
● 2008: 70.7% of the U.S. viewed any Beijing coverage
● 2004: 69.3% of the U.S. viewed any Athens coverage
NBC still made money; in a time of fractured attention across all media, Olympic programming still delivers a massive audience unavailable anywhere else over a multi-day period. So it's still quite valuable to advertisers and will remain so. But the implications for the USOPC and for Olympic-focused sports in the U.S. are not good.
In this regard, the U.S. ratings for the upcoming Beijing Games, the third straight Games in Asia, will be instructive.
7. Aggressive Australia gets 2032 Games for Brisbane
One of the signature achievements of the Thomas Bach Era at the IOC is the metamorphosis of the Olympic bid process. Once the province of expensive consultants and bid committees spending millions of dollars to chase after an IOC member or two at a faraway conference, Bach pushed through a series of changes that, in June 2019, essentially eliminated competitive voting and allowed the IOC to pick a host city or region at a time of its own choosing.
The new format rewards aggressive bidders who can assemble an attractive bid that is cost-effective, uses mostly existing facilities and already has most or all of the needed infrastructure such as airports, roads, transportation, accommodations and so on.
In a dramatic demonstration of the new way of doing business, the Queensland region of Australia got on board with serious planning of a 2032 bid, centered in Brisbane, in late 2019 and was in direct talks with the IOC by early 2020.
Even with the pandemic, this early and direct work paid off as the IOC Future Hosts Commission selected the Brisbane bid for "targeted dialogue" on 24 February 2021. An agreement was formalized in time for the IOC Executive Board to recommend approval of Brisbane to host the 2032 Games on 10 June 2021 and the IOC Session confirmed the award of the Games of the XXXV Olympiad on 21 July 2021.
The award of the Games 11 years ahead of time followed the 11-years-ahead award of the 2028 Games to Los Angeles in 2017 and demolished any concept of the old voting protocol of the Olympic bid process. Bid groups in the formative stages in Germany, India, Indonesia, Qatar, Hungary and elsewhere were caught off-guard and angry, but they now know the game that is actually being played as opposed to what they might have thought.
6. On deck: Paris 2024 looks to reinvigorate the Games as sport and spectacle
The postponed Tokyo Games was a procession of worry, about costs, about Covid and whether the event would happen at all. The Paris 2024 organizers want to change the conversation and are well aware that its ultimate goal has to be the reinvigoration of the Olympic Games into the spectacle it once was.
It is taking its role seriously, introducing its revolutionary mass-participation event program in October, with a handicap race for 3,600 runners against two-time Olympic marathon winner Eliud Kipchoge (KEN, starting last) over 5 km, with everyone finishing ahead of Kipchoge winning an entry into the 2024 Olympic mass-start marathon open to the public. About 1,000 of the runners crossed ahead of the Kenyan legend in the first of several promotions for the "Marathon Pour Tous" in 2024.
Then the Paris organizers stunned the Olympic world with the 13 December announcement that the 2024 Opening Ceremony would be held along 6 km of the River Seine, moving right through the heart of Paris. Perhaps 600,000 spectators will able to see the event along the river, with ticketed seating on the low quays, 160 boats holding the athletes from 206 National Olympic Committees and a nightmare in logistics and security.
But this is bold thinking, directly inspired by Bach and the IOC's experience with the outdoor opening ceremony in downtown Buenos Aires at the 2018 Youth Olympic Games.
The Paris organizers have not forgotten the sports aspects either, releasing an online catalog of 770 locations for pre-Games training facilities in July. National Olympic Committees need not send scouts to find places for their pre-Games programming; they need only to pick from the hundreds of options now available.
This is Paris's challenge, and with 2 1/2 years to go, they are looking tres bien so far.
Coming tomorrow: our top-five stories in the Olympic world for 2021.
Rich Perelman
Editor
You can receive our exclusive TSX Report by e-mail by clicking here. You can also refer a friend by clicking here, and can donate here to keep this site going.
For our 832-event International Sports Calendar for 2022 and beyond, by date and by sport, click here!