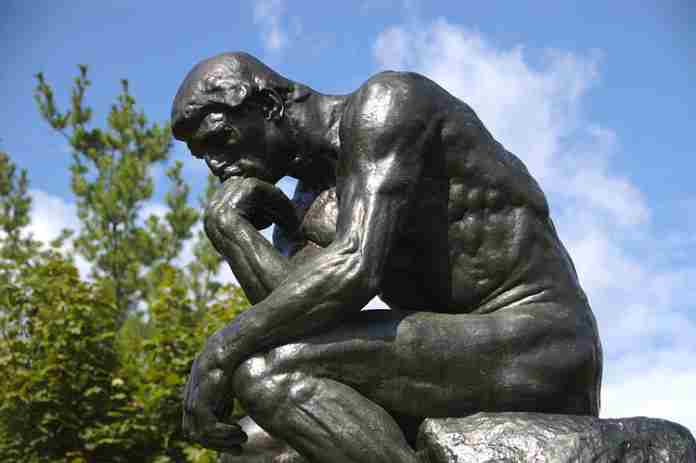 It's pretty clear that the International Olympic Committee's return to China as the host for the XXIV Olympic Winter Games in 2022 is going to be on a rocky road.
Elected officials in Australia, Canada, Great Britain, the U.S. and others have called for the Games to be moved because of the actions of the Chinese government against the Uyghur population in Xinjiang province, termed "genocide," as well as other issues.
In the latest move, U.S. Senator Rick Scott (R-Florida) wrote to IOC sponsors asking them to insist than the 2022 Winter Games be moved. Fox News reported that Scott's letter was sent to "Airbnb, Alibaba Group, Allianz, Atos, Bridgestone, Coca-Cola, DOW, General Electric, Intel, Omega, Panasonic, Procter & Gamble, Samsung, Toyota and Visa."
In his letter, sent on Tuesday (23rd), Scott stated:
"As a sponsor of the IOC, you are uniquely positioned to join in this fight and demand the IOC stand for human rights and remove the games from Communist China, or lose your sponsorship and support. …
"I am sure you agree the crimes committed by General Secretary Xi are horrific. We cannot give a nation that is so overtly abusing human rights a platform to whitewash its crimes by hosting the Olympic Games. Therefore, I am asking you to stand for human rights and freedom, and use your considerable leverage as a sponsor of the 2022 Olympic Games to publicly urge the IOC to move the games to a nation that values human dignity and freedom."
While Scott expressed confidence that the Games will be moved – he does not support a boycott of the Games – that's hardly likely. But that does not mean that athletes are not conflicted or unaware; American skiing star Mikaela Shiffrin said in an interview earlier this month:
"The Olympics is big, and it's something that you shoot for, and you don't want to miss it.
"And you certainly don't want to be put in the position of having to choose between human rights, like morality versus being able to do your job, which on the other hand can bring light to some issues or can actually bring hope to the world at a very difficult time."
And there are excellent ways for governments to show their displeasure with the government of China in and around the Games. Senior IOC member Dick Pound of Canada, in an editorial earlier this month on the subject, noted:
"With all due respect, Governments know perfectly well how to deliver strong messages of displeasure with the actions of other Governments. Chinese invitations to any Olympic-related events can be refused, Government officials can be instructed not to attend any Olympic events, ambassadors can be recalled for consultations during the Games, international trade and other agreements can be enforced and visa requirements can be reviewed.
"Governments acting in concert can easily take steps of that nature. And also, with respect, China can consider taking some steps to mitigate the reputational damage from certain aspects of its conduct: the world is too interconnected for any country, including China, to exist in isolation."
What has not been widely noticed is that the IOC has taken important steps to try to ensure that the Games are not awarded in the future to a country which could become a controversial host.
Beijing was chosen to host the 2022 Winter Games in 2015, winning 44-40 over Almaty (KAZ) in a "lesser of two evils" choice after European favorites Oslo (NOR), Krakow (POL), Stockholm (SWE) and Lviv (UKR) all withdrew, worried over the costs involved.
The flight of the potential European hosts for the Winter Games was especially hard to take for the IOC, and President Thomas Bach (GER) got busy changing the rules.
The first step was transparency, with the IOC publicly posting in March of 2017 – for the first time – its Host City Contract prior to the selection of the host, and guaranteeing in writing its financial and value-in-kind contribution to the Games. For Paris in 2024, that's $855 million in broadcast revenue, $410 million in sponsorship revenue and in-kind services adding up to a total of $1.7 billion U.S. The IOC has released the Host City Contracts for 2026 (Milan-Cortina) and 2028 (Los Angeles) as well.
The second, crucial step came in October 2019 with the naming of "Future Host Commissions" for both the Games of the Olympiad and the Olympic Winter Games, creating an "open dialogue" with cities or regions interested in a future Games.
After the 24 February news conference after Brisbane, Australia had been selected for "targeted dialogue" with a view to being named as the host for the 2032 Olympic Games, Bach underscored again the need for the new approach:
"We had to face there a situation where we could see that because the candidates were put against each other in this kind of contest, that we had exponentially less and less candidates because the candidates were being eliminated or losing a vote [and] could not justify towards their community to come back with another candidature right after. …
"And these were the reasons why we said we have to change this procedure and, there again, to follow the examples from the business world or other sports events organizers where you avoid this kind of situation, where one candidate is attacking the other, and 'I am better here' and 'I am better here and the best'. I don't need to explain [to] you; you have experience enough, having followed all these procedures, but I can understand that this is interesting for journalists, for media to follow such a situation. But you also know from this work that this was not the best procedure, neither for the future of the Games, nor for the reputation of the IOC."
What was not said – but was obvious to anyone looking closely – is that this new procedure can be used to shape the IOC's path toward hosts who will not engender the issues that China is now.
In a program of elections, with open entries and fixed deadlines for submittals, evaluations and votes, any country can force its way onto the ballot. Bach's IOC, fixated on being a "values-based organization" in line with United Nations recommendations and regulations, is more attentive now than ever with where its events will go. And with some good luck, look where the post-2022 Games are headed, to leading western democracies:
● 2022 Winter: Beijing, China (direct election in 2015)
● 2024 Olympic: Paris, France (by acclimation by agreement)
● 2026 Winter: Milan-Cortina, Italy (by direct election in 2019)
● 2028 Olympic: Los Angeles, USA (by acclimation by agreement)
● 2030 Winter: unknown as yet
● 2032 Olympic: Brisbane, Australia "targeted" (could be agreed in 2021)
Further, the 2026 Youth Olympic Games will go to Dakar (SEN), giving Africa its first-ever, major IOC event, with the 2024 Winter Youth Olympic Games to Gangwon, Korea, using many of the venues from the 2018 Winter Games in PyeongChang and helping to support the legacy of that event.
It's worth noting that even with the doping sanctions through most of 2022 on Russia that there will still be World Cup events held in that country and even a couple of world championships – shooting and sport climbing, for example – with little international notice taken. Only the Olympic Games draw enough attention to count at all.
And while there are those who miss the bidding free-for-all that began in 1985 and may well have ended in 2019 – including potential 2032 bidders in Germany, Hungary, India, Korea, Qatar and elsewhere – the future is clear that being aggressive, advanced and foresighted like Brisbane is now the ante.
That is, if – and only if – the IOC wants to place a Games in your country.
The re-elected Bach will serve through 2025 and by then, the 2030 and 2034 Winter Games will likely be placed, perhaps in Barcelona (ESP) and Salt Lake City, Utah? It's too early for 2036.
But add to the accomplishments of Bach's tenure a new approach which allows the IOC to skirt the inevitability of handing more high-profile events to authoritarian regimes because of a lack of candidates.
The question going forward may not be who is talking to the IOC, but who the IOC leadership and staff might be reaching out to via its membership as future hosts?
Rich Perelman
Editor
You can receive our exclusive TSX Report by e-mail by clicking here. You can also refer a friend by clicking here, and can donate here to keep this site going.
For our 649-event International Sports Calendar for 2021 and beyond, by date and by sport, click here!