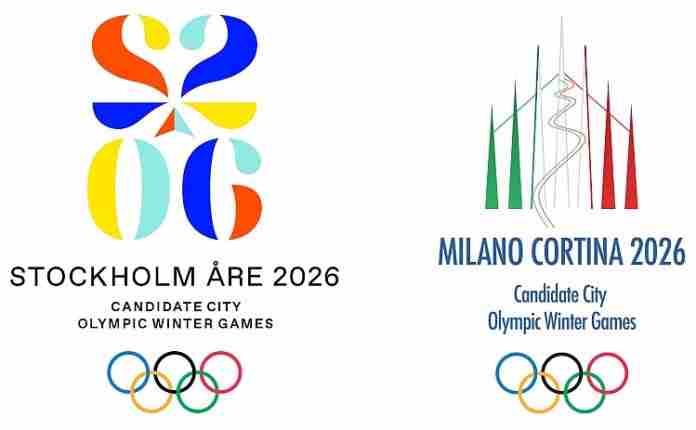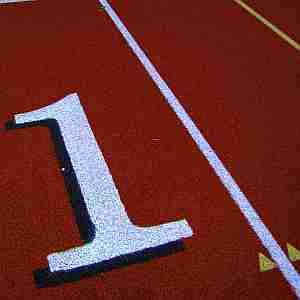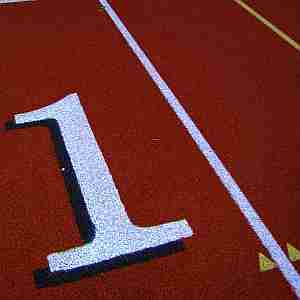 Despite all of the many stories written about the implosion of interest in the Olympic Winter Games, the International Olympic Committee will make exactly the choice it wanted for 2026, awarding the event to one of two European candidates.
It will be either Milan and Cortina d'Ampezzo in Italy, or Sweden's Stockholm and Are (and Falun and Sigulda in Latvia).
After Turin (ITA) in 2006, the Winter Games have wandered off to Vancouver in 2010, a difficult Games in Sochi (RUS) in 2014 and then on an Asian adventure for 2018 (PyeongChang) and 2022 (Beijing). So the IOC really wanted to go back to a traditional, European winter venue for '26 and that's what will happen.
This desired outcome will be despite the collapse of potential bids from cities or regions in Austria (Graz and Innsbruck), Canada (Calgary), and Switzerland (Sion) and the migration of bid interest from 2026 to 2030 for Sapporo (JPN) and Lillehammer (NOR).
Now the IOC membership has to decide what path to take.
Until fairly recently, the pitches from the candidates have been about the facilities that will be built and the commitment of the government to the success of the project. Now the reverse is true, and both the Italians and Swedes have boasted about how little they will build, how little they will spend and how unnecessary it is to have governmental backing since their projected costs are so low.
But the Swedes have gone a step further and even departed from this new orthodoxy in proclaiming that its version of the 2026 Games will "deliver the first ever climate-positive Olympic and Paralympic Winter Games, with a transformational sustainability programme driven by Sweden's global leadership in environmental protection and green innovation."
Empty promise? Not for the Swedes – a country of barely 10 million people – who trumpeted on United Nations World Environment Day (5 June) that:
"Stockholm Are 2026's vision is for Sweden's first ever Winter Games – and all future Games – to contribute to a stronger, better and more sustainable world. This vision is underpinned by Sweden's proven track record in environmental performance, sustainability and green living. Nationally, Sweden already has among the world's most ambitious climate targets, aiming to cut emissions by 70% by 2030 and reach full climate neutrality by 2045."
This is quite remarkable, especially for what this vision does not include.
No mention of athletes. Nothing about bringing the world together in a peaceful celebration of coexistence through the medium of sport. In essence, the athletes are a side show to the main goal of demonstrating how to offset carbon use. Stockholm Are's sustainability release noted further that "any flights the Organising Committee charters between Games venues in Stockholm, Are and Riga will be double compensated at gold standard level for greenhouse gas emissions, ensuring the use of predominantly existing facilities yields maximum benefit. Overall, any unavoidable CO2 emissions will be offset by a minimum of 115%."
A follow-up announcement trumpeting the cooperation pledged by three regional governments in Sweden to the 2026 Winter Games project in an open letter printed in Swedish newspapers on 10 June led with:
"An Olympic and Paralympic Winter Games in Sweden would be delivered in a uniquely sustainable way – in terms of the environment, but also in terms of the economy and wider society… The focus around sustainability for 2026 is extremely good for Sweden, a nation leading in this area globally, thanks to long-standing systematic work on sustainable development."
The word "athlete" never appears in either release.
The Milan-Cortina folks have been quieter about their bid and also tout the sustainability aspects, along with alignment of the bid with the IOC's desires to meet the concepts of its Agenda 2020 reform program.
But how will the IOC members react to these campaigns?
Aren't athletes at the center of what the IOC does? At the center of the Games?
Neither bid talks much about athletes in their promotion of their candidatures, but the Swedes have gone heavy for asking the IOC to reward their local and national commitment to a low-impact or no-impact Games.
If this is such a popular concept in Sweden, why did the IOC's polling in February of this year show only 55% support for the Stockholm-Are bid, with 17% opposed and 28% with "no opinion"?
In Italy, polling support for the Milan-Cortina bid was 83%, with 4% opposed and 13% with "no opinion."
Shouldn't Sweden's numbers be higher to reflect the commitment to sustainability which is so much a part of the country's lifestyle and political will?
Both bids have also talked about impacting youth with an interest in sport and fitness as a possible legacy and Milan sees an opportunity to implement an existing plan to build more housing for university students into the Games plan to serve as an Olympic Village.
IOC President Thomas Bach (GER) has emphasized repeatedly that the reforms now in place have changed the paradigm for bidding for the Games permanently and for the better. That the Games are being made less costly to bid for and to stage is great, but is the goal now to have an event which costs nothing and leaves nothing but memories behind?
That's Sweden's vision for 2026, at least judging by its public pronouncements in the weeks leading up to the IOC's decision on 24 June. I wonder if maybe something ought to be said by both bids about how important athletes are in their plans.
Maybe they'll bring it up during their presentations. Then again, maybe not. Maybe a member of the IOC's Athletes Commission will ask about the plans for the competitions. Maybe not.
You can find out who the winner is by watching the Olympic Channel, but it would be best if the electricity that powers your computer or charged your phone was not provided by a utility that uses fossil fuels. Or you could be out exercising instead.
Yes, the Olympic bid process has changed. As the IOC has said, "Welcome to The New Norm."
Rich Perelman
Editor