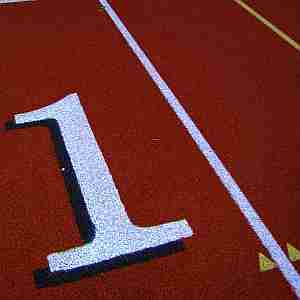 It's pretty hard for Americans to follow the FINA World Aquatics Championships in Gwangju, Korea thanks to the time zone differences, but the swimming there has been about as crazy as sport gets in 2019. In the first three days:
● Katie Ledecky got sick, lost to Australia's 18-year-old star Ariarne Titmus in the 400 m Freestyle and withdrew from the 200 m Free and 1,500 m Free and no one knows if she's compete any more this week.
● Sweden's Sarah Sjostrom, a dead solid lock to win the women's 100 m Butterfly, lost to 19-year-old Maggie MacNeil of Canada, who just finished her freshman year at the University of Michigan. What?
● American sprinter Caeleb Dressel, fully recovered from his motorcycle accident in 2018, has won two golds already and could be in a position to win eight events – including relays – and surpass Michael Phelps for the most golds in a single World Championships.
But that's not what most people are talking about. These results are important in swimming, but the buzz has been about the silent protest two swimmers have taken against Yang Sun of China.
The background is that Sun, a three-time Olympic gold medalist in distance Freestyle (200-400-1,500 m golds), tested positive for a recently-banned supplement in mid-2014 and was given a three-month suspension. Many swimmers considered the penalty light, but the World Anti-Doping Agency did not appeal the case.
A sensational report in the British newspaper The Sunday Times in 2018 stated that Sun and others destroyed doping specimens collected from him during an out-of-competition test in early September of that year. FINA investigated the incident and determined that since certain procedures were not followed properly, the samples were to be considered invalid and there was no doping violation.
The World Anti-Doping Agency did not agree with FINA's findings and has filed an appeal with the Court of Arbitration for Sport, which is scheduled to be heard in September. In the meantime, Sun is swimming – and winning – in Gwangju and some of his fellow swimmers are not happy about it:
● After Sun won the 400 m Freestyle, 3:42.44-3:43.17, on Sunday over Australia's Mack Horton – who beat him at the 2016 Rio Games – Horton staged a protest against him by standing at attention behind the podium while Sun received his gold medal and the Chinese anthem was played. Horton further stood apart from Sun and bronze medalist Gabriele Detti (ITA) when the traditional post-awards pictures were taken.
The Associated Press reported that Horton called Sun a "drug cheat" during the post-event news conference and said later, "I don't think I need to say anything. His actions and how it has been handled speaks louder than anything I could say."
Sun's view, expressed through a interpreter, was "Disrespecting me was OK, but disrespecting China was unfortunate. I feel sorry about that."
FINA wasn't happy either, and posted a statement that it "has decided to send a warning letter to Swimming Australia Ltd and to athlete Mack Horton (AUS).
"While FINA respects the principle of freedom of speech, it has to be conducted in the right context.
"As in all major sports organisations, our athletes and their entourages are aware of their responsibilities to respect FINA regulations and not use FINA events to make personal statements or gestures."
But Horton received applause when he entered the athlete's dining room, reflecting a distrust of FINA as much as any animus against Sun. American Ryan Murphy, a three-time Backstroke gold-medal winner from Rio, told the AP that athlete sentiment was "more so standing against FINA and WADA for their response to these things."
Breaststroke star Lilly King told the news service, "It was pretty great to see the athletes united on his stance and supporting him as well. I don't think anyone at FINA is going to stand up for the athletes, so the athletes have to stand up for themselves."
She added, in an interview with Swimming World, "FINA has currently done more to reprimand Mack Horton than they have done to reprimand Sun Yang. So think about that. Pretty crazy."
Then it happened again.
● Sun lost the 200 m Freestyle on Tuesday to Lithuania's Danas Rapsys, who was subsequently disqualified for moving while in the starting blocks prior to the race. So Sun was awarded the win, his second consecutive World Championships gold medal in the event. Japan's Katsuhiro Matsumoto was advanced to the silver medal and there was a tie for third between Martin Malyutin of Russia and Duncan Scott of Great Britain.
During the awards ceremony, Scott mounted the podium, but did not shake Sun's hand and stared straight ahead. He did not take the usual photograph with the other medal winners, but stood to the side. Sun was furious and reportedly shouted, "You loser … I am [the] winner" at Scott on the podium and then as they left the stand.
Chinese fans booed, but much of the rest of the crowd cheered Scott. But FINA had to get busy again and issued another statement that it "has decided to send a warning letter to athletes Duncan Scott (GBR) and Sun Yang (CHN).
"Both competitors had an inadequate behaviour on this occasion, which is not acceptable in accordance with the FINA Constitution Rule C 12.1.3." That section refers to possible sanctions " for bringing the sport into disrepute."
This still isn't over, as Sun made the final in the men's 800 m Freestyle, but he isn't expected to medal this time. But what is important is the stand being made by athletes against doping and what they consider to be a laissez-faire stance by FINA on doping.
The Court of Arbitration for Sport will have the last word on the Sun matter, but in the meantime, the actions of Horton and Scott have increased the intensity on doping and on FINA.
Awards ceremonies have been famous as protest platforms, but usually concerning domestic politics of the winners, such as the Tommie Smith-John Carlos raised-fists protest after the 200 m final in track & field in 1968 and the Vince Matthews-Wayne Collett casual-stance protest after the 400 m in Munich in 1972.
Horton and Scott, in contrast, did nothing, standing at attention at all times. And in doing so, they may have started a lot of things in motion.
Rich Perelman
Editor