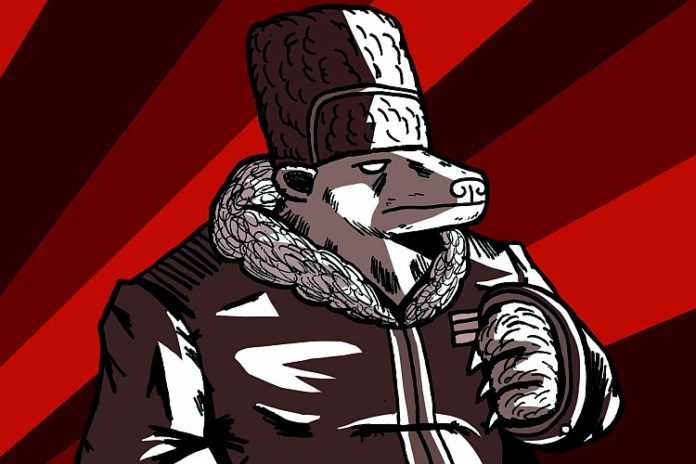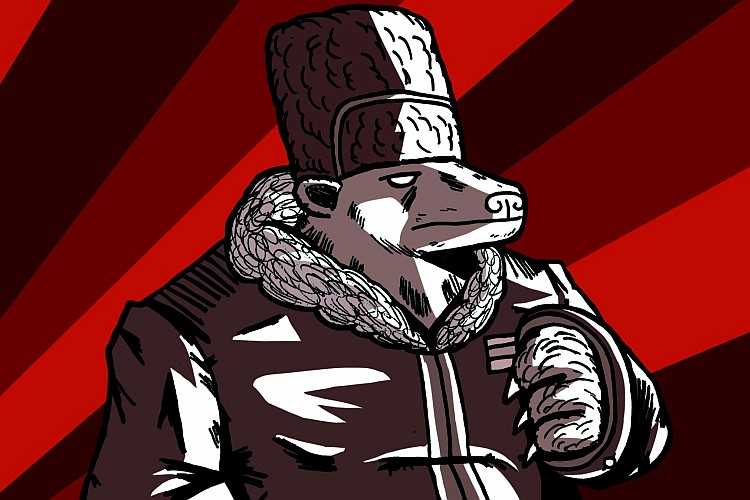 (★ So grateful to our 45 donors, who have covered 77% of our site costs for services for the first six months of 2022. If you enjoy this coverage, please donate here. ★)
(For our Highlights of the weekend's major competitions, click here; for coverage of the World Athletics Indoor Championships, click for Saturday and Sunday.)
● Plus: Paris 2024: ticket sales program outlined = Athletics: Ithaca A-A not impressed with World Indoor tie settled by a blind draw; Ingebrigtsen gets Covid; Lashimova loses London 2012 walk gold due to doping; Lira pleads innocent on Okagbare drugs case = Biathlon: U.S.'s Egan helps create new farewell tradition at Oslo; Russia to appeal suspension = Bobsled & Skeleton: Canadian athletes pressuring federation = Football: Vanuatu withdraws from qualifiers due to Covid = Snowboard: Longtime coach Foley suspended by SafeSport, let go by USSS = Sport Climbing: Russia and Belarus federations suspended = Swimming: possible Worlds boycotts by Poland and Germany over Russia; conservative women's group asks U.S. Title IX help on banning transgenders = SCOREBOARD: Curling: Japan, Korea and Swiss unbeaten at women's Worlds ●
Last week's short report from the Russian TASS news agency noted:
"The upcoming Paralympic Games 'We Are Together. Sports' in Russia may be organized in the future on a regular basis, Pavel Rozhkov, the acting president of the Russian Paralympic Committee (RPC), said on Thursday.
"'We are pondering the organization of the Games on a regular basis,' Rozhkov told journalists. 'A matter of their frequency would be decided later. We plan organizing such Games for the BRICS [Brazil, Russia, India, China and South Africa] and SCO [the Shanghai Cooperation Organization] member states. Participation invitations to other countries, including from Europe, are also possible.'
"'We have grand opportunities for hosting such tournaments and they include the infrastructure, the refereeing staff, the organization and, most importantly, our desire to host them,' the RPC high-ranking official stated."
The competition in six sports took place from Thursday through Sunday in Khanty-Mansiysk, as "Athletes from Russia, Belarus, Tajikistan, Armenia and Kazakhstan competed in the games. The Russian national team won the medal count, winning 39 gold, 40 silver and 27 bronze medals."
This was a small event, but rest assured it was noticed by the International Olympic Committee in Lausanne and the International Paralympic Committee in Bonn.
For them, the great strength of both the Olympic and Paralympic Movements is their worldwide appeal, their "universality." Without this, the Olympic Games and the Paralympic Games could be in danger. IOC President Thomas Bach said so explicitly while defending his organization's stance on political neutrality vis-a-vis 2022 Winter Games host China in a December 2021 news conference:
"By not commenting on political issues, you are not taking a side, neither the one nor the other. This is the mission of the IOC, otherwise we could not manage to accomplish the mission of the Games to being, to unite the world. If we would start to take political sides on one way or the other, we would never get the 206 National Olympic Committees to the Olympic Games.
"This would be the politicalization of the Olympic Games, and this, if I would think it further, could be the end of the Olympic Games, as it was the end of the ancient Olympic Games, when politics got involved after 1,000 years of Olympic Games, and then the Roman Emperor intervened for political reasons that it was the end of the Games."
In the context of Russia's blatant, state-sponsored doping scandal from 2011-15, China's oppressive actions against Tibet, Hong Kong and the Uyghur minority in Xinjiang and now Russia's invasion of Ukraine, it is not hard to imagine Rozhkov's little Paralympic "make-up" event turning into something bigger on both the Olympic and Paralympic side.
He talked about "organizing such Games for the BRICS [Brazil, Russia, India, China and South Africa] and SCO [the Shanghai Cooperation Organization] member states."
Brazil's rightist government has been silent on the invasion on Ukraine, as has India. The Shanghai Cooperation Organization includes China, India, Kazakhstan, Kyrgyzstan, Pakistan, Russia, Tajikistan and Uzbekistan as full members, with Afghanistan, Belarus, Iran and Mongolia as "observers" and six more countries – Armenia, Azerbaijan, Cambodia, Nepal, Sri Lanka, Turkey – as "dialogue" partners.
These countries are primarily in Asia, but include a NATO member (Turkey) and a major South American power in Brazil. Would Cuba join? North Korea?
Those with longer memories of the Olympic Movement in the difficult days of the 1970s and 1980s – after boycotts in Montreal, Moscow and Los Angeles – remember the Ted Turner-driven Goodwill Games that started in Moscow in 1986 and generated significant interest until IOC President Juan Antonio Samaranch (ESP) managed to get a record 159 countries – including the USSR and China – to compete in Seoul (KOR) in 1988. The Goodwill Games faded into obscurity after the fifth edition in Brisbane (AUS) in 2001.
Turner's vision was driven by private television money; a state-run event could have longer legs and could be a symbol of an East vs. West political divide in which a new Games could be a symbol.
Neither the IOC or the IPC wants this, but the environment is present for a new event that could be designed by Russia and China to show off their sphere of influence, using the sporting world as a proxy. As the Russians are likely to be penalized for a long time due to their Ukraine adventure, this threat is not going to go away any time soon.
In his 11 March message asking for a ban on Russian and Belarusian athletes in international competitions, Bach emphasized the responsibility of the Russian government for the invasion and that "his war has not been started by the Russian people, Russian athletes or Russian sports organisations."
With the fighting ongoing and no end in sight, Russian and Belarusian athletes are being largely (but not completely) shut out of worldwide events. But once the shooting stops, look for the IOC and IPC to recommend a path for the return of all athletes to the Games, to keep the Olympic and Paralympic Movements from shattering.
In this case, it's not about money, because none of the aggressor countries or their acolytes are significant funders of the Olympic Movement, although China is moving up. But for the Games to retain its status as a worldwide beacon of hope, the IOC and IPC will insist that their athletes be allowed to compete, even if under a neutral flag and perhaps after a "time-out" of a single Games, as was the case for Germany and Japan after World War II.
But a break-away Games that could sprout from the tiny event held this past weekend could threaten the "universal" appeal of the Olympic and Paralympic worlds.
Rich Perelman
Editor
≡ THE 5-RING CIRCUS ≡
● Games of the XXXIII Olympiad: Paris 2024 ● The Paris organizers unveiled the outlines of their ticketing program for the 2024 Games, with 10.0 million tickets expected to be available for the 700 Olympic sessions and 3.4 million for 300 Paralympic competition sessions.
The lowest-priced tickets for the Olympic Games are expected to be €24 (~$26.50) with half of all tickets at €50 (~$53.00) or less.
Tickets will be sold through a lottery system, with the first in February 2023, the second in May 2023 and remaining tickets available at the end of 2023.
The Paralympic tickets will start at €15 (~$16.50), with half at €25 (~$27.50) or less.
The ticketing process will be 100% digital and accessed through a single Web site, eliminating separate selling programs in different countries, with registration required.
Paris 2024 is guaranteeing that 80% of all tickets will be sold to the public; the remaining 20% will be used by Games stakeholders and for hospitality sales. Host areas in France will be able to buy 500,000 tickets for each Games to be given to youth, sports clubs and other local audiences.
● Athletics ● Not everyone was impressed with the way the tie between Britain's David King and Japan's Shusei Nomoto in the World Athletics Indoor Championships semis of the men's 60 m hurdles was settled. Opined Katelyn Hutchison, a 2021 Division III All-American in the 400 m for Ithaca College, on Twitter:
"Two guys in the hurdle semis tied so they pulled a name out a bag to determine who gets to finals. …
"This why nobody like track"
The obvious option would have been to stage a run-off, especially since the schedule had two hours between the semis and the final. One commenter wrote:
"Katelyn, USTAF should hire you for marketing and social media," which she is fully in tune with:
"Thatd be the dream! Id have our already superstar athletes looking like gods and goddesses"
¶
Norway's Jakob Ingebrigtsen, the Olympic 1,500 m champ, announced that he tested positive for Covid-19 upon his return to Norway after the World Indoors, where he won silver in the men's 1,500 m.
"Bad timing, but in some way unavoidable. Now it's all about recovering and getting back to training," he wrote on Instagram.
¶
The Athletics Integrity Unit disclosed yet another Russian doping positive from the 2012 Olympic Games in London:
"Following AIU charges based on LIMS data and the McLaren evidence, Russian race walker Yelena Lashmanova has been banned for two years, starting 09 March 2021, for the use of prohibited substances, a violation of @worldathletics anti-doping rules. …
"Lashmanova has accepted the sanction proposed by the AIU, including DQ of her results b/we 18 Feb '12 & 3 Jan'14. She is set to lose gold medals from the women's 20K race walk event at the London 2012 Olympic Games and 2013 World Athletics Championships in Moscow."
Lashmanova won the event in a world-record time of 1:25:02, originally followed by Olga Kaniskina (RUS: 1:25:09), then China's Shenjie Qieyang (1:25:16), Hong Liu (CHN: 1:26:00), Anisya Kirdyapkina (RUS: 1:26:26), and Xiuzhi Lu (CHN: 1:27:10). All three of the Russian walker have now been disqualified and assuming the medals are re-allocated, the Chinese will sweep the event!
Nick Zaccardi of NBC Sports, noted that all nine Russian race walkers from 2012 have now been disqualified and the original Russian track & field medal total from 2012 of 18 is now down to seven and from eight golds to two!
¶
Eric Lira, accused of aiding suspended Nigerian sprint star Blessing Okagbare and others with doping, pleaded not guilty to U.S. charges under the Rodchenkov Anti-Doping Act of 2019 on Friday in New York.
Lira was indicted by a Manhattan grand jury earlier this month of supplying prohibited substances to athletes looking to compete at the Tokyo Games last year, Okagbare tested positive and was yanked from the Tokyo's women's 100 m after the quarterfinal round; she was subsequently suspended for 10 years.
● Biathlon ● Maybe the start of a new tradition in the sport, as American Clare Egan – on the advice of her coach, Italian Armin Auchentaller – got the organizers of the final stop of the 2021-22 IBU World Cup in Oslo (NOR) to stage a farewell ceremony for the 21 athletes retiring at the end of the season.
All skied a relaxed lap of honor, including Egan and fellow Americans Susan Dunklee and Leif Nordgren, and got a champagne bath along with the cheers of an appreciative crowd in the famed Holmenkollen stadium.
"It's an easy way that we can all be together and have some closure to this beautiful experience we have all had together. So, I hope it's the start of a tradition that we can do every year to recognize the athletes for all the ups and downs of their careers, and it's nice to share it."
A member of the IBU Athletes Committee, Egan plans to stay in the sport, as an athlete advisor and mentor to those coming up.
Egan, 34, finishes with one World Cup medal, a 2019 bronze in Oslo and as a two-time Olympian. Dunklee, now 36, made headlines with a World Championships silver medals in 2017 (Mass Start) and in 2020 (Sprint), and won seven World Cup medals in her career.
Nordgren, 32, was a member of three U.S. Olympic teams and appeared in nine IBU World Championships.
¶
The Russian Biathlon Union will appeal its forthcoming suspension by the International Biathlon Union at the Court of Arbitration for Sport.
"If a ruling is passed to deprive us of membership it will be a decision which lacks legal grounds," said RBU President Viktor Maigurov.
● Bobsled & Skeleton ● A group of 87 current and former athletes, plus former Canadian star Kaillie Humphries and the U.S. Athletes' Advisory Council of USA Bobsled/Skeleton, are continuing to pressure Bobsled Canada Skeleton for "governance and leadership failures."
The group rejected mediation offers and sent a third letter to the federation on Monday, and asked for the resignation of chief executive Sarah Storey and High Performance Director Chris Le Bihan. The Canadian Press reported that the first letter, on 7 March, complained "about issues with culture, safety, transparency and governance, claiming staff makes arbitrary decisions on matters like team selection based on biases, and has little concern for athlete safety" and other items.
In Monday's letter was, "The athletes believe that mediation will not result in a meaningful resolution until a comprehensive, independent and transparent investigation is conducted into the matters brought forward."
● Football ● Covid isn't over.
The Vanuatu Football Federation has withdrawn from its remaining qualifying matches for the 2022 FIFA World Cup due to excessive cases of the disease in advance of its match vs. Tahiti, to be played in Qatar.
"In line with the applicable protocol and given the seven-day quarantine requirement, the Vanuatu Football Federation has confirmed to FIFA that it's not in a position to play its upcoming FIFA World Cup qualification matches."
● Shooting ● The International Shooting Sports Federation (ISSF) announced Saturday that it has agreed to cover the entry and room and board for the Ukrainian team competing in five major ISSF events this season, including the World Championship for Rifle and Pistol in Egypt.
● Snowboard ● The founding coach of the U.S. Snowboard Team, Peter Foley, has been released by U.S. Ski & Snowboard.
The federation stated that Foley has been on a leave of absence since 21 February and is no longer with the organization. He was suspended last Friday (18th) by the U.S. Center for SafeSport for "allegations of misconduct," but without further details.
Foley denied allegations against him that swirled during the Beijing Winter Games; he has worked most recently with the Snowboarcross team.
● Sport Climbing ● The International Federation of Sport Climbing General Assembly met Saturday and concerning the federations from Russia and Belarus, agreed "to move to a suspension of their membership. The Executive Board was subsequently mandated to continually assess the situation and consider the removal of the suspension when the circumstances allow."
The IFSC had previously noted that only the General Assembly had the authority to suspend member federations.
● Swimming ● The decision by FINA to allow Russian and Belarusian athletes to compete as neutrals – for now – at the 2022 FINA Aquatics World Championships is drawing announcements of withdrawals.
On Friday, the Polish Swimming Federation said it would not compete in Budapest this summer if the Russians were there. The Swiss federation had previously said it would not compete if Russia was allowed to participate.
Later that day, the President of the German Swimming Federation was reported to have told swimmers that if the Russians were allowed to compete in Budapest, Germany would likely skip the meet.
SwimSwam.com noted a report on the Russian pro-war rally in Moscow on Friday that stated many Russian star athletes were there, including Tokyo medalists Dina and Arina Averina (rhythmic gymnastics), gymnast Viktoriia Listunova and swimmer Evgeny Rylov, and Beijing Winter stars Alexander Bolshunov (cross-country skiing), Pairs skaters Evgenia Tarasova and Vladimir Morozov, and ice dancers Victoria Sinitsina and Nikita Katsalapov.
¶
The NCAA Women's Swimming & Diving Championships are over, but The Hill reported:
"Concerned Women for America (CWA), a conservative, evangelical Christian organization, has filed a civil rights complaint against the University of Pennsylvania for allegedly failing to protect the rights of collegiate female athletes by allowing Lia Thomas, a transgender swimmer, to compete on the university's women's team."
The letter was sent to U.S. Department of Education Assistant Secretary for Civil Rights Catherine E. Lhamon, complaining that "Thomas is anatomically/biologically a male who should not be eligible to compete in women's sports, depriving anatomically/biologically female athletes of the opportunities afforded to them by law."
It concludes with, "We plead for you to issue clear, decisive guidance to clarify the law and prevent colleges and university athletic programs from violating women's rights by allowing biological male athletes to compete in the women's category of sport."
¶
Errata: A correction was made to Sunday's Highlights summary of the NCAA Championships, where Virginia's Alex Walsh won three individual events, not four. Her sister Gretchen, won the 100-yard Freestyle. Congratulations to both swimmers!
≡ SCOREBOARD ≡
● Curling ● The Women's World Championship is continuing in Prince George (CAN), with Japan (Ikue Kitazawa, skip) at 4-0 and Korea (EunJung Kim) and Switzerland (Silvana Tirinzoni) undefeated as well at 3-0. The U.S., skipped by Cory Christensen, is 2-1 so far.
Scotland (Rebecca Morrison) had to withdraw due to Covid infections. The tournament continues through the 27th.
You can receive our exclusive TSX Report by e-mail by clicking here. You can also refer a friend by clicking here, and can donate here to keep this site going.
For our 832-event International Sports Calendar for 2022 and beyond, by date and by sport, click here!