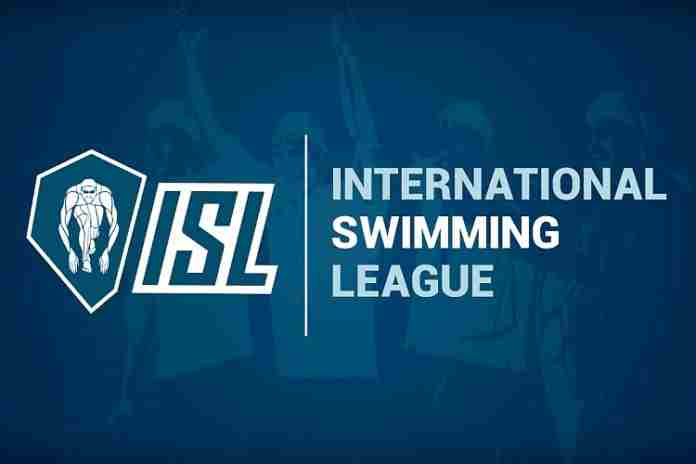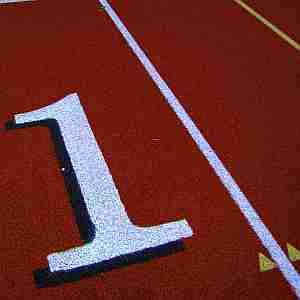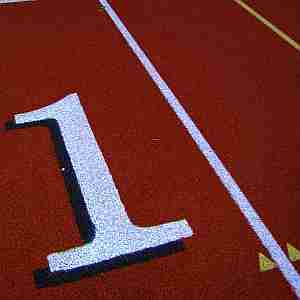 Since Rupert Murdoch's audacious $1.6 billion bid that moved National Football League games from CBS to the new Fox network in 1993, sports television – in the U.S. and elsewhere – has enjoyed a nearly unbroken expansion of ratings and ad sales, and rights fees have steadily increased.
Whether that is still the case – especially in the U.S. – will determine the future of the experiment called the International Swimming League (ISL).
Never heard of it? You will, probably.
Announced with some fanfare in 2018, ISL's concept is to create a league, with eight teams of 24 swimmers each from various countries, swimming against other teams with a championship at the end of the season. The details so far:
● Events:
The schedule was announced on 21 May, with seven meets across 12 weeks in the fourth quarter of 2019:
(1) 04-05 October: USA/Indianapolis, Indiana ~ IU Natatorium (4,800 capacity)
(2) 12-13 October: ITA/Naples ~ Piscina Felice Scandone (3,000)
(3) 18-19 October: USA/Lewisville, Texas ~ LISD Westside Aquatic Center (1,200)
(4) 26-27 October: HUN/Budapest ~ Duna Arena (5,000)
(5) 15-16 November: USA/College Park, Maryland ~ Eppley Recreation Center (2,700)
(6) 23-23 November: GBR/London ~ London Aquatics Centre (2,800)
(7) 20-21 December: USA/Las Vegas ~ Mandalay Bay Events Center (12,000)
Four of the seven are in the U.S., including the final event in a 25 m temporary pool in the arena of the Mandalay Bay Resort & Casino. Each meet will have four teams participating.
● Teams:
The announced teams include four in the U.S. – the New York Breakers, Los Angeles Current, D.C. Trident, and the Cali (San Francisco) Condors. The four European teams are in London (GBR), Stuttgart (GER), Budapest (HUN) and the Energy Standard team located in Antalya (TUR). ISL has stated it has signed 200 swimmers to team agreements.
Interestingly, only three of the seven events are "home meets" for the Washington, D.C., London and Budapest teams, while the other four meets are to be held in venues not related to the other teams.
All of these events are well after the 2019 FINA World Championships in Korea, to be held from 12-28 July.
ISL got into a fight with FINA over a meet it wanted to hold in Turin (ITA) last year, and the meet was eventually canceled. ISL and three swimmers – proposing to be the leaders of a class action – sued FINA last December for restraint of trade in U.S. Federal Court in Northern California, but FINA has asked for a dismissal. More importantly, FINA declared in January that "FINA acknowledges that swimmers are free to participate in competitions or events staged by independent organisers, namely entities which are neither members of FINA nor related to it in any way," so the case may be moot.
At the same time, FINA created a new series called the "FINA Champions Swim Series" with meets in China, Hungary and the U.S. – with two already completed – paying more than $2.4 million in prize money. There is also the FINA World Cup series, annually held in the fall; in 2019, there are seven meets – also one in Budapest – with two of the events being held on overlapping dates with the ISL schedule (five are clear).
That's the situation right now. ISL promises a new standard for swimming and swimmers, with appearance money, prize money, health insurance and pension plans for the athletes, and that "Swimming is ideally positioned to capitalize on its merits and start ranking among the top sports in the world, such as American football, boxing, basketball, baseball, soccer, cricket, rugby, etc., financial success will follow."
How is the question.
Having seen – up close and personal – multiple attempts to create a high-paying circuit in track & field, prior to the establishment of the IAAF's Golden League in 1998, followed by the Diamond League in 2010, the issue is money.
Sure, there are ticket sales, but with the small venues listed above, that will not pay the bills. Moreover, the competition concept is not related to "home meets," so there are no season tickets to sell. Thus, the money can only come from two places: sponsors and television. And the two are directly related.
Sponsors invest in a program because of the marketing opportunities created by an attachment to an event, spokesperson or both. Television rights sales are based – for the most part – on the projected audience and the advertising sales that can be wrung from companies who want to reach that audience.
ISL has its work cut out for it. With less than five months to go prior to its launch, it has not announced any sponsors – interestingly, not even one of the swimming apparel companies – or any television agreements. With four of the seven meets being held in the U.S., even domestic cable television time may be hard for ISL to find with the Major League Baseball playoffs and NFL and college football going full blast and the start of the NHL, NBA and college basketball seasons. NBC's Olympic Channel is a possibility, but it's not yet a solid ratings-getter.
Perhaps there is a cable outlet which isn't sports-heavy at present might take a chance, such as USA Network, but what would it pay for rights? With all of the turmoil over regulation, would any of the online giants such as Facebook or Google pay anything? And without over-the-air or cable television exposure, how much interest will there be from sponsors?
A long shot might be the gaming industry; after all, the final in December is being held in a casino in Las Vegas. But there is considerable concern at the International Olympic Committee about the integrity of Olympic competitions and betting, so that might not be the best match right now.
Through the IAAF, international track & field has a seasonal program that started with six events in 1998 (Golden League) – all of which had existing history, interest, sponsors and television agreements – and for 2019, has 14 meets (Diamond League). There are reasonable television agreements in place, especially in Europe, but the series lost its title sponsor – Samsung – after the 2012 circuit and no new commercial partner has replaced it.
Truth be told, the Diamond League has not brought track & field back to the prominence it last enjoyed in the 1970s, before the cable television explosion rocketed the team sports into the financial stratosphere in the 1980s. To its credit, the IAAF has done an excellent job with its Web and social-media support of the Diamond League, but the series does not hold together as the seasons for team sports do, even for college football and basketball in the U.S.
The core challenge for ISL – and the Diamond League for that matter – is why people should care about it. There are no national teams involved, and the World Championships will have been held a mere three months prior, with everyone pointing to that event. So what's at stake and why should people watch? (It's also worth noting that the ISL competitions will be held in 25 m – short-course – pools, so Olympic-event world records cannot be set since they must be done in 50 m pools.)
ISL founder and Ukrainian financier Konstantin Grigorishin is to be commended for trying to elevate swimming's exposure and the financial opportunities for the world's top swimmers. His efforts have, at the very least, renovated FINA's thinking about outside promoters and caused it to create the new Champions Swim Series.
Those could end up being the legacies of ISL if it fails to gain financial support into a second or third year and beyond. To succeed, Grigorishin and his team must keep in mind the famed catchphrase of the 1996 hit, Jerry Maguire: "Show me the money."
Otherwise, it will be just another well-intentioned idea that didn't pan out.
Rich Perelman
Editor