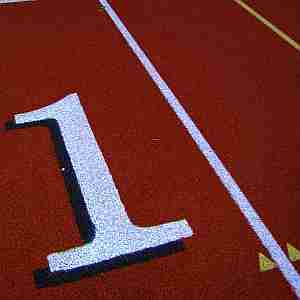 If this story was offered as a movie concept, it would be rejected as too wild, too fanciful to be believed. But truth is stranger than fiction. Follow along the sad and almost unbelievable path that has led an Iranian World Judo Champion to ask for asylum in Germany.
The judoka in question is Saeid Mollaei, 27, a graduate of Islamic Shahri University who stands 1.75 m tall (5-9) and competes in the 81 kg weight class (~ 179 lbs.). He's been an international-class fighter since 2015, competed in the 2016 Olympic Games in Rio and won the 2018 world title in his division.
The opening scene in this story is in the office of the International Judo Federation (IJF) in Lausanne, Switzerland, where a letter was received from the Iranian Judo Federation, addressed to Marius Vizer, the Austrian head of the IJF.
● 11 May 2019: The IJF posted a bulletin on its Web site, noting:
"After having witnessed on several occasions in recent history a disturbing phenomenon, which involves the sudden 'injury' or failure of weigh-in of Iranian athletes, phenomenon which is linked by many observers to the possible obligation of the given athletes to compete against certain countries, the International Judo Federation decided to step up in order to protect the right of athletes to fair competition."
What followed was a letter which showed a "commitment" from Iran to "confirm that the I.R. Iran NOC shall fully respect the Olympic Charter and its non-discrimination principle, and the I.R. Iran Judo Federation shall fully comply with the Olympic Charter and the IJF statutes. In the meantime, in collaboration with the I.R. Iran Ministry of Sport and Youth, we are sparing no efforts in negotiating with the Parliament so that we could identify the proper legal resolutions."
Vizer's outreach to the Iranians to stop their practice of either forfeiting matches against Israeli opponents, or losing prior matches so that its athletes would not have to fight Israelis apparently had worked. While the letter was hailed as a breakthrough, that last sentence – concerning negotiations with the Iranian government – was concerning.
● 9 July 2019: Media reports started showing up indicating that the Iranian government had no intention of honoring the commitment of its judo federation or National Olympic Committee in that 9 May letter. The IJF re-posted the letter and added:
"According to various recent press articles, quoting Iranian authorities about their national stance with regards to participation in competitions without discrimination, the International Judo Federation would like to re-publish the official letter of the Iranian Olympic Committee."
● 25 August 2019: On the eve of the 2019 World Championships in Tokyo, Japan, the entries showed that with six Israeli judokas seeded in the top eight in their weight classes, the Iranians had withdrawn their team from the event, save for defending 81 kg World Champion Mollaei. He was top-seeded in his class, just above Israel's Sagi Muki, meaning they could not meet until the finals, if both got that far.
● 28 August 2019: The 81 kg class started, with Mollaei winning his four Pool A matches without incident. Same for Muki in Pool C. That sent both to the semifinals, with a showdown likely in the final.
After whipping through his pool matches, Mollaei showed up for his semifinal against Matthias Casse of Belgium. Casse, the World Junior Champion in 2017, and Mollaei battled without scoring for more than six minutes, but then a Mollaei attack ended badly and Casse was able to pin his arm and Mollaei slapped the mat in submission in 6:27.
Muki won his semi against Egyptian Mohamed Abdelaal, who refused to shake his hand after the bout as is traditional in judo. But it was on to the final, where Muki defeated Casse to win the world title, Israel's first by a male judoka.
Meanwhile, Mollaei lost his third-place match against Georgia's Luka Maisuradze and Abdelaal lost his bronze-medal bout vs. Canada's Antoine Valois-Fortier. That meant that neither the Egyptian or Iranian fighter would have to stand with Muki on the awards podium and watch the Israel flag being raised and anthem being played. This was widely noticed at the time, and the rumors started immediately about Mollaei's matches being thrown.
● 29 August 2019: Moshe Ponti, the head of the Israel Judo Association, told Israeli Army Radio that Mollaei had, in fact, been ordered to lose to Casse. Ponti said that:
"an hour before Wednesday's semifinals, the Israeli team heard that Mollaei, ranked No. 1 in the world, 'intended to continue the contest, even if he had to face Sagi Muki at the final. We heard he'd asked the head of the Iranian judo association to ensure his family was kept safe. …
"'From what we understand, within a short time Iranian intelligence officials came both to his home in Iran and to the judo arena and warned him,' Ponti said. …
"Ponti did not blame Mollaei for his actions, saying that though he 'had promised the head of the International Judo Federation he would compete… there were people at his family's home in Iran. You can't judge an athlete in such a situation.'"
The IJF, remarkably and to its credit, has posted a moment-by-moment recap of what happened to Mollaei in Tokyo entitled "The True Story of a Fight for life" by Nicholas Messner (including a video interview) and it's required reading here.
● 31 August 2019: The Times of Israel reported that Mollaei had asked for asylum in Germany.
● 1 September 2019: Agence France Presse reported extensive comments from Vizer, including that Mollaei (1) that "pressure was being exerted on his family in Iran, prompting him to lose" in the semis, and (2) that he flew to Berlin, Germany, where he is seeking asylum.
Vizer was quoted by AFP, "First of all we will do everything to support the athlete so he can continue his career and participate in the Olympic Games" and that "Everything has to happen according to the statutes of the international federation and the Olympic Charter. Some countries have different rules; they can apply those rules in their country, but not at international level in an international sports event."
Vizer said that Mollaei might compete in the 2020 Games in Tokyo as part of a refugee team. The IJF had its own refugee team participating in the team event on Sunday, which includes athletes from Iran and Syria, among others. The AFP also noted:
"Iran's Fars news agency accused Mollaei of preplanning his defection, quoting Iran's judo head coach Majed Zarian as saying: 'Everything was set in advance — someone in Iran must have helped him.'"
So Mollaei is apparently in Germany, Iran has ignored its promises to the IJF and the International Olympic Committee and while the Germans ponder Mollaei's future, the IJF – and others – now have a new problem.
Vizer indicated that an "emergency meeting" of the IJF Executive Committee would be held this week to determine exactly what happened and determine if sanctions will be imposed against the Iranian federation.
Iran's actions at the Judo Worlds are not simply an issue for the IJF. The International Olympic Committee has been resolute about this kind of discrimination in sporting events and once the IJF determines its course of action, the IOC – if it maintains its stance – must take up the question of Iran's continued standing within the Olympic Movement. Its Executive Board next meets from 2-4 October.
That timing is good for the IOC, in part because the United World Wrestling World Championships will take place from 14-22 September in Kazakhstan. UWW chief Nenad Lalovic (SRB), an important IOC member, has been a leading critic of anti-Israel and anti-Kosovo behavior in sporting events and has suggested having such countries banned from hosting future events in any sport as well as being penalized. Wrestling is essentially Iran's national sport and any sanctions against it by the UWW would be deeply felt. Moreover, the UWW Greco-Roman World Cup is scheduled to be held in Tehran at the end of November; let's see if Lalovic takes any action based on what the IJF does.
Sport and politics have been pulling and tugging at each other – as in judo – for centuries. Anti-Semitism has been around a lot longer, and despite their best efforts to solve the issues posed by Iran, the IJF, IOC and others now have to face the question of what to do about a country which prizes hate above any Olympic values.
Rich Perelman
Editor
If you enjoyed this commentary, sign up to receive the TSX Daily by e-mail, five days a week by clicking here. You can also refer a friend by clicking here.