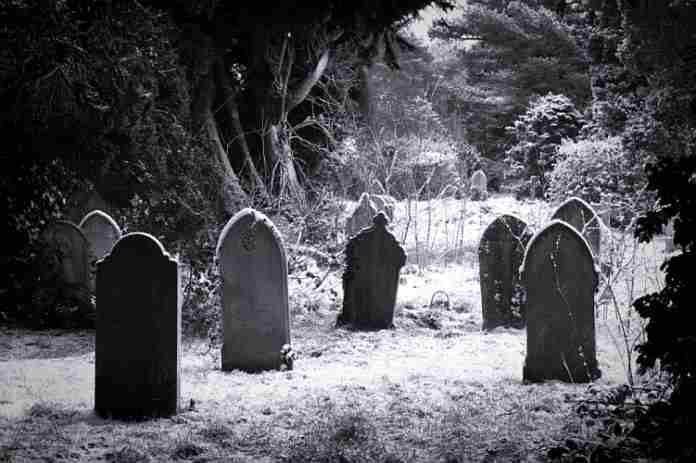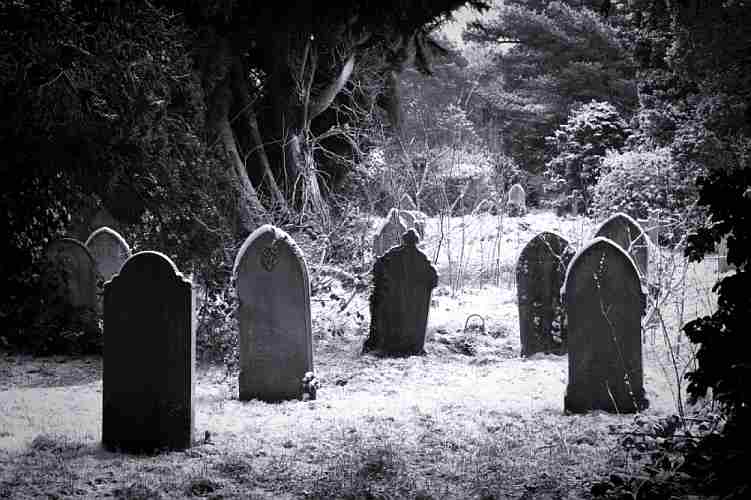 (★ Friends: Yes! With our 44th donor toward our December bill for server and support costs, we're a little over 100% of our goal! If you would like to help us prep for June's invoice, please donate here. Your enthusiasm is the reason this site keeps going. ★)
"The IOC Special Monitoring Committee would just like to reiterate that, unless significant
progresses are made, it will present its recommendations to the IOC Executive Board, which may include the exclusion of boxing from the Olympic Games Paris 2024 and beyond."
That's from a letter sent Friday (12th) from Nenad Lalovic (SRB), head of the International Olympic Committee's Special Monitoring Committee to the International Boxing Association, known as "AIBA."
This working group was formed in November 2018 to look into the continuing problems in boxing, including but not limited to finances (including debts of $17 million), governance and the long-standing issues with refereeing and judging.
The federation has been in disarray for years with its Taiwanese President C.K. Wu stepping down amid financial and governance questions in November 2017, followed by the election of Uzbek businessman Gafur Rakhimov in November 2018. He resigned in July 2019, in part because he was listed by the U.S. Treasury Department as linked to an Eastern European drug operation (Rakhimov's bid to be removed from the sanctions list failed in 2020).
The IOC suspended AIBA as the international federation for boxing on 26 June 2019 and it remains so today. In response, AIBA took until 12 December 2020 to elect a new President, with Russian Boxing Federation Secretary-General Umar Kremlev winning the post. He told the delegates after election:
"Getting rid of AIBA's debt will be the first priority. As I promised when I announced my run for the presidency, I will clear this debt in the first six months. My administration will aim to raise $50 million within two years, all of which will be used to rebuild AIBA."
But none of this has impressed Lalovic, who is also the chief of United World Wrestling, a federation which itself faced elimination from the Olympic program in 2013, but was voted back in by the end of that year. Lalovic's letter further noted that his committee has not seen any evidence of a plan to retire the debt and also included:
"Regarding the new leadership team we can only note that, despite the rebranding of the Executive Committee to a 'Board of Directors', those who were involved in AIBA's leadership during the past years, specifically since the Olympic Games Rio 2016 and under Mr. [Gafur] Rakhimov's mandate, are still in charge of the governance of AIBA, including yourself. …
"Therefore, the IOC Special Monitoring Committee can only reiterate that at this stage it is
not in a position to meet with you."
Boxers are being punished for the malfeasance of their federation. On the Olympic program since 1904 (except for 1912), boxing had its athlete quota cut from 286 for the forthcoming Tokyo Games (186 men + 100 women) to 252 for Paris in 2024, with 126 men and 126 women.
Now its place in the Games is up for discussion, as the IOC has repeatedly stated its displeasure. And there are good reasons to eliminate boxing:
(1) The concept of the Olympic Games is to provide peaceful competition between nations. How can two people beating each other up with their fists be considered peaceful? (This rationale does not apply to boxing alone; others are also in this category.)
(2) Boxing as a sport has been around for more than a century and has a continuing professional presence which does not require the Olympic Games for its existence.
(3) How can AIBA, which has had corruption and judging issues for decades, ever be trusted? And does the IOC really want to deal with the creation of a new federation for the sport?
(4) The IOC agreed that the total number of athletes who will compete in Paris in 2024 will be limited to 10,500, down from 11,092 for Tokyo. Eliminating the boxers would create 252 new spots for other (non-combat) events to be added, if desired.
The advancing case against boxing foreshadows what may happen to weightlifting in the wake of continuing scandal within the International Weightlifting Federation. After it also escaped from elimination from the Paris program in May 2019, the IWF imploded in early 2020 with the airing of a documentary by the German ARD network called "Lord of the Lifters," alleging widespread corruption, doping cover-ups and lack of financial and governance controls, leading to the subsequent resignation of former IOC member and 20-year IWF President Tamas Ajan (HUN), in April.
American Ursula Garza Papandrea became interim IWF President when Ajan "stepped away" from his role as President on 22 January 2020 (he formally resigned in April) and worked closely with the IOC and with the McLaren Global Sport Solutions investigators, who filed a damning report in June 2020.
But Garza Papandrea was ousted by the IWF Executive Board on 13 October 2020, with British Dr. Michael Irani taking over as interim President. This was especially galling to close observers as Irani had been a member of the sport's so-called "Medical Commission" since 1992, during which time wholesale doping has gone on, mostly undetected across the elite sector of the sport.
At present, some 18 national federations – more than 10% of the total membership – is either suspended, on the brink of suspension or has already had sanctions placed against them.
A new IWF Constitution has been proposed, to be voted on at a special IWF Congress on 29-30 April, but after new elections for officers and the Executive Board on 26-27 March; isn't this backwards?
Garza Papandrea, who resigned from the Executive Board after being voted out as Interim President – to the dismay of the IOC – is running for President, First Vice President, Vice President, Executive Board member and Secretary General. Last week, she released a campaign pledge, which included:
● "Upon election, I would immediately travel to Switzerland – Covid-19 permitting – to meet with the IOC. I want to ensure there is an agreed roadmap to guarantee the retention of weightlifting for the Paris 2024 Olympic Games, as well as its return as a core sport. I will publish a comprehensive reform plan, including but not limited to operations, finance, commercial, and governance."
● "The IWF's reputation has been badly tarnished by the past and would benefit from a total re-branding to signify a new era. As part of this, I propose changing from the IWF to 'World Weightlifting' to signify this new chapter for our sport."
● "Within the first 100 days of being appointed as President of the Federation, I will complete the move to our headquarters to Lausanne, Switzerland, and hire a permanent CEO to professionalise and update operations."
● "Costs have been increasing while revenue has stagnated and previous regimes have relied unreasonably on the IOC for financial support. I will immediately start work to expand our sponsorship base by appointing a professional sponsorship agency focused on key markets for our sport, primarily in Asia, to enable us to attract diverse, high-profile partners who support a clean sport message for our newly branded organization."
● "Additionally, I will review the IWF events model to provide spectator-friendly events made for TV and attractive to sponsors. It is clear that our current competition format can be improved to create a more exciting experience and I look forward to introducing options to a newly elected board."
Although electing Garza Papandrea specifically is not required, weightlifting's fate is very much in the hands of its federations as it will be subject to the same scrutiny that AIBA has received. On the "provisional" ballot posted by the IWF, multiple candidates are shown from countries which are either sanctioned, suspended or are existing members of the IWF Executive Board which has mishandled its affairs directly over the past year and, for some members, for years prior during Ajan's reign:
● President: 6 of the 11 candidates are current IWF Executive Board members
● 1st Vice President: 6 of 17 are current IWF Board members
● Vice President: 12 of 41 are current IWF Board members
● Executive Board: 10 of 71 are current IWF Board members
● Secretary General: 4 of 11 are current IWF Board members
Wouldn't the IOC's statement to AIBA that "those who were involved in … leadership during the past years … are still in charge of the governance" apply equally to the IWF? Yes, of course it would.
Weightlifting has been severely hit by its horrific doping record – its anti-doping program has now been outsourced to the International Testing Agency – and has seen its Olympic participation shrink from 260 athletes in Rio in 2016 to 196 for Tokyo and just 120 over 10 weight classes for Paris in 2024 … if it remains on the program at all.
Weightlifting has been on the Olympic program since 1920, and unlike boxing, the Olympic Games is its primary showcase. It's very much open to question whether the IWF could survive for very long without its quadrennial share of Olympic television revenue: it showed revenues of just $3.86 million in the non-Olympic years of 2017 and $4.10 million in 2018.
How strong you are as demonstrated by the amount of weight you can lift is a pretty basic test of humanity, and the only combat involved is against the weights, not other people. So weightlifting has a chance to remain on the program, but it will have to clean house – as AIBA has been told to do – to remain on the Paris program.
If boxing and weightlifting do not make it to Paris for 2024, they may find themselves in a life-or-death struggle in Los Angeles for 2028 as sports attuned to the Southern California lifestyle like baseball, softball, skating, surfing and even flying disc may be more amenable to the organizing committee and to an IOC membership exhausted by excuses.
Rich Perelman
Editor
You can receive our exclusive TSX Report by e-mail by clicking here. You can also refer a friend by clicking here, and can donate here to keep this site going.
For our 649-event International Sports Calendar for 2021 and beyond, by date and by sport, click here!