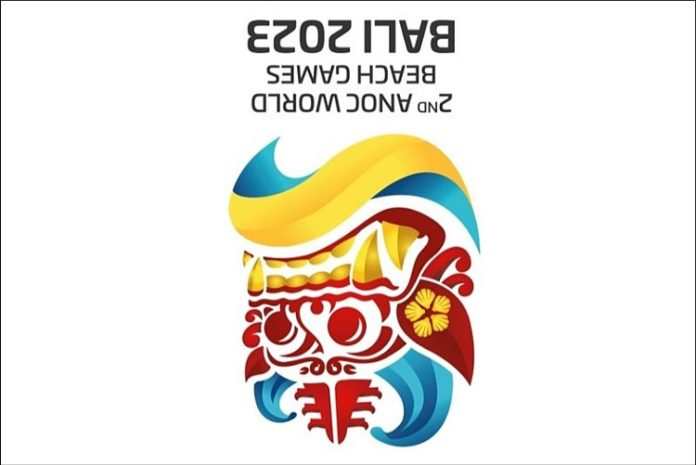 ★ The Sports Examiner: Chronicling the key competitive, economic and political forces shaping elite sport and the Olympic Movement.★
★ Getting there! Thanks to 17 donors, we're at 47% of our summer fund-raising goal. Please help if you can.. Your support is vital. ★
★ To get The Sports Examiner by e-mail: sign up here! ★
Speaking at the October 2022 General Assembly of the Association of National Olympic Committees (ANOC) in Seoul, Korea, International Olympic Committee President Thomas Bach (GER) underscored his fervent message that governments must not interfere in sport.
Referring to the Russian invasion of Ukraine, Bach explained that the IOC imposed sanctions on Russia and Belarus right away:
"We needed to do so, because we had to realise that some governments were starting to interfere in the responsibility of sports organisations. We had to react because the autonomy of sport and the functioning of the international sports system is at stake. Governments were and are undermining our autonomy by deciding who would be allow ed to participate in international competitions – and who not. …
"And this we must prevent. We must avoid that sport becomes just another tool of this now so popular tit-for-tat sanctions regime for any political reason. Each of us has to know that they could be affected themselves in the future. Each of us knows that our government has not only political friends and allies in this divisive world and could therefore be affected by such sanctions.
"In the interest of all of us, we will strongly resist such full politicisation of sport."
On Tuesday, Bach, ANOC and the rest of the Olympic Movement saw how governments can react. ANOC's official statement:
"It is with great surprise and extreme disappointment that ANOC has learnt that the Indonesian Olympic Committee (KOI) has withdrawn from its commitment to host the ANOC World Beach Games and the ANOC General Assembly in August 2023.
"With the Games scheduled to take place in one month, the decision at such late notice prevents ANOC from being able to find an alternative host and so there is no option but to cancel this year's edition of the Games in Bali in August as well as the ANOC General Assembly. Regarding the ANOC General Assembly, a decision will be taken in the coming weeks regarding a new location and dates.
"The KOI stated the decision was taken after the budget was not released by the Government of the country and there is now not time to deliver the Games. ANOC is very disappointed by the KOI's actions which will deny athletes from 100 qualified NOCs from fulfilling their ambitions of competing at the Games.
"ANOC offers its sincere apologies to these NOCs, athletes and the International Federations (IFs) who have been committed partners of the event, and to the fans around the world.
"While there have been challenges in the Games preparations, as at any major multi-sport event, ANOC had been regularly assured by the KOI that solutions would be found and the Games would go ahead as planned.
"ANOC and the KOI met for weekly coordination meetings, as recently as last week, and at no point did the KOI indicate there were any issues that would lead to such an outcome.
"ANOC's immediate priority is to ensure the athletes are supported and the NOCs and IFs are compensated as best as possible in light of the Games cancellation."
No ANOC World Beach Games. No competition for 1,500-plus athletes from about 100 countries, undoubtedly for political reasons. And nothing ANOC can do about it.
Bach and the IOC can campaign all they want about the autonomy of sport. Indonesia demonstrated that its autonomy over events in its country prevails.
Sure, there were signed contracts, promises and meetings. But even as ANOC expressed its surprise, this was entirely foreseeable and hardly a secret. The milestones:
● 29 March 2023: FIFA removed Indonesia as host of the FIFA men's U-20 World Cup because Bali governor Wayan Koster refused to allow Israel to compete, citing the government's pro-Palestinian stance. The tournament was moved to Argentina and Israel won the bronze medal.
The FIFA announcement noted that "Potential sanctions against the PSSI may also be decided at a later stage."
● 15 April 2023: Koster was quoted as saying he supports the World Beach Games after a meeting with the national sports minister, but said in a supplementary statement: "I remain consistent in refusing the Israeli team's participation in the 2023 World Beach Games in Bali."
● 22 April 2023: ANOC Secretary General Gunilla Lindberg (SWE) dismissed Koster's comments and noted that the rhetoric was simply posturing in advance of the coming national elections in Indonesia:
"This Governor made noise in the media but so far we have not been approached at all so we continue to prepare as if nothing is happening and hopefully nothing is happening."
● 7 May 2023: A story in The Times (London) reported worries among Indonesian officials over the staging of the World Beach Games because of Koster's intransigence over Israel.
● 17 June 2023: An Al Jazeera story repeated the concerns over the event, noting:
"Indonesian news magazine Tempo later reported that former Indonesian President Megawati Sukarnoputri, now chair of the ruling Indonesian Democratic Party of Struggle – of which Koster is a representative – ordered him to ban Israeli athletes so the party could score points in the lead-up to next year's general elections."
Now, the surprise for ANOC was that Indonesia did not slap it in the face with a direct announcement of an Israeli ban, but instead in the back by simply pulling the rug from under its feet with a decision not to fund the event.
Clever. Neat. No mention of Israel.
(As for FIFA, it isn't so unhappy with Indonesia after all, awarding it this November's FIFA men's U-17 World Cup on 23 June, replacing Peru. So much for sanctions.)
What is surprising is that ANOC, which has some of the most experienced and savvy Olympic officials on the planet as officers, including Fijian IOC member Robin Mitchell as President, Lindberg as Secretary General and Qatar Sheikh Joaan Al Thani as Vice President for Asia, ignored the obvious warning signs and had no back-up plan. None.
The ANOC General Assembly will be re-scheduled for later this year. The athletes get nothing.
(And have no doubt, this is about Indonesia. The first World Beach Games was also held in a Muslim-majority country, Qatar, in 2019 and three Israeli athletes competed without incident.)
Bach, and therefore the entire Olympic Movement, have made sport autonomy a rallying cry during the Russian invasion of Ukraine, with the IOC first justifying bans on Russian and Belarusian athletes and, since March 28, recommending some individuals compete as neutrals.
Governments have their own ideas about autonomy, backed up the apparatus of a state, including police and military. Moreover, a Court of Arbitration for Sport appeal for damages against Indonesia will not make even the slightest difference to the Indonesian government, which has a 2023 national budget of $37.3 billion, but not enough to fund the ANOC event it agreed to host just a year ago, in June 2022.
The empire – albeit a smaller one – has struck back.
The second ANOC World Beach Games is, in the larger context of worldwide sport, a small event. But it demonstrates just how fragile international sport actually is when it is necessarily dependent on governments – with their own agendas – to host (and often fund) events of any kind. Right up to and including the FIFA World Cup and the Olympic Games.
Indonesia's repudiation of the World Beach Games – which were supposed to start on 5 August – shows that no one is safe where politics (and hate) are involved. No one.
Rich Perelman
Editor
You can receive our exclusive TSX Report by e-mail by clicking here. You can also refer a friend by clicking here, and can donate here to keep this site going.
For our updated, 651-event International Sports Calendar (no. 2) for 2023 and beyond, by date and by sport, click here!