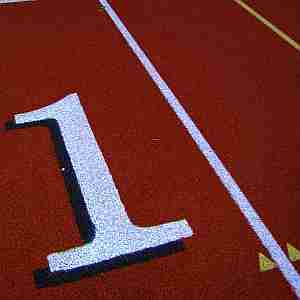 As a result of our Lane One story on Monday about the international aquatics federation – FINA – having an accused murderer as a member of its Board and governing council, and as the Technical Delegate for Artistic Swimming at the forthcoming World Championships in Korea, we heard from … the accused himself.
Tamas Gyafas (HUN) sent this message to us on Tuesday:
"May I respond to your article published on 19 May.
"On 11 February 1998 a well-known figure was shot dead with whom I had had debates which had been finally settled one and a half years prior to the murder.
"A couple of persons, who got sentenced in the meantime, wanted to blackmail me with the story that I stood behind the murder.
"One of them recorded our conversations. The voice-recordings having surfaced recently prove that I never ordered or asked anyone to commit this killing. The investigations have been going on for more than a year. There was no prosecution and trial.
"You have to be sure that I didn't commit any crime.
"It's quite pitiful that one of my fellow citizens, who failed in every position in sport he held, wants to see me behind his failures and tries to bring me into disrepute wherever he can.
"May I say that it would have been a bit more appropriate to ask the other side, myself, just to stay true to traditional media principles, before you go public with this article.
"Sincerely yours,
"Tamas Gyarfas"
Since he provided his e-mail address with the message, we asked a series of follow-up questions, which were responded to off the record. But Gyarfas promised to respond fully at a more appropriate time in the future.
Fair enough. The point of Monday's Lane One was actually not about Gyarfas at all, but why FINA – and the European aquatics confederation, known as LEN – have maintained a person facing such serious charges as a member of their officer group or governing board. Whatever the eventual disposition of Gyarfas's case in Hungary, the obvious questions about FINA and LEN will continue.
The International Olympic Committee and the Global Assembly of International Sports Federations (GAISF) have made good governance a priority into the future. It will be highly instructive to see what they will say – if they say anything – about the standards the International Federations employ concerning the service of individuals accused of crimes vs. individuals caught for doping.
¶
While Gyarfas points out in his reply that "The investigations have been going on for more than a year" in his case, without the filing of formal charges, that's hardly the end of the matter.
Ask former IAAF chief and former IOC member Lamine Diack of Senegal. Under house arrest in France on suspicion of bribery, extortion, fraud, money laundering and other offenses since 2015, Diack's day in court may finally be coming after four years.
Agence France Presse reported on Monday that "Prosecutors have recommended that Diack, who was president of the International Association of Athletics Federations (IAAF) from 1999 to 2015, be tried for corruption and money laundering."
The AFP story indicates that the French authorities want to try six people in all for a web of crimes dealing with cover-ups of Russian doping cases, possible vote-buying in the selection of Olympic host cities, fraud and money laundering while Diack was the elected president of the IAAF.
The story notes that among those who may be tried are his son, Papa Massata Diack, advisor Habib Cisse (SEN), and the IAAF's former anti-doping chief Dr. Gabriel Dolle (FRA). Reuters reported that Dolle has asked for a plea bargain; Papa Massata Diack remains at large in Senegal, which has refused to allow his extradition to France.
Under French criminal procedure, the recommendations of the prosecutors are now in the hands of the magistrate responsible for the case, Renaud Van Ruymbeke. He must decide within three months whether to allow the matter to go to trial.
The Diack matter will impact corruption cases elsewhere, and will be followed closely by authorities in Brazil – site of the 2016 Olympic Games – and Japan, host of the 2020 Games, as there are allegations that Lamine Diack was involved in vote-buying activities with IOC members regarding both host city selections.
¶
On Wednesday (22nd), the IOC Executive Board will meet in Lausanne and take up the question, among others, of what to do about the International Boxing Association – AIBA – and whether it will manage the boxing competition at the 2020 Olympic Games in Tokyo.
The IOC has made no secret of its unhappiness with AIBA and appointed a three-member inquiry committee, headed by IOC member Nenad Lalovic (SRB), who is also the head of United World Wrestling. The report of the inquiry group is slated to be delivered in Lausanne on Wednesday and the Executive Board may make its decision quickly thereafter, or wait to conside the matter further at its meetings in June.
AIBA has been turning itself into a pretzel to try and confirm to the form required by the IOC. Its elected president – characterized as a criminal by the U.S. Treasury Department – stepped down and an interim president was named; a mysterious offer to eliminate AIBA's $16 million in debt was made by the secretary-general of the Russian Boxing Federation, but not formally offered or accepted by AIBA, and the federation has provided thousands of documents to the IOC to satisfy its questions.
The interim president of the AIBA, Moroccan Dr. Mohamed Moustahsane, issued a statement on Monday, which included:
"We had a very productive meeting with the IOC inquiry committee today and we remain confident that Mr. Lalovic and his team will be able to positively report back to the IOC Executive Board in a few days' time. We have done everything in our power to work with the IOC and all of our Olympic Partners, and we remain optimistic about the future of Olympic Boxing and AIBA's ability safeguard this great sport."
There is, sorry to say, as much going on off the field as there is on the fields of play. Good governance is a process and a messy one at that. These three matters and many more elsewhere, are tests of credibility for sport – not just athletics, boxing and aquatics – and whether the public can actually trust what they see in arenas, stadiums and on television. Stay tuned.
Rich Perelman
Editor