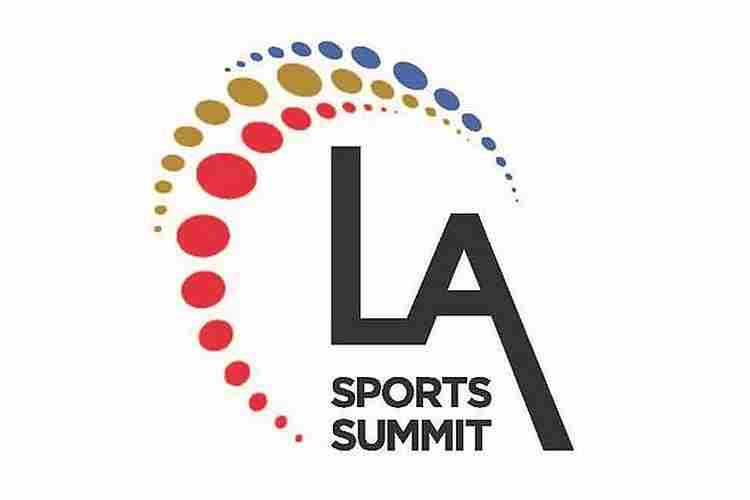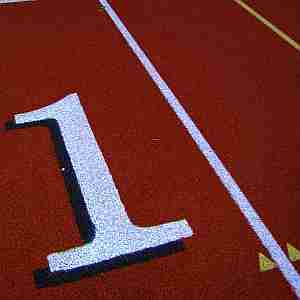 If you're an athlete in one of the four major professional sports in the U.S. – baseball, basketball, football or ice hockey – you earn a minimum annual salary of $495-680,000. If you're in a mainline Olympic sport such as track & field, swimming or gymnastics, you earn a lot less.
A whole lot less. Sometimes, almost nothing.
Which is why, if you chat with an Olympic-sport athlete for any length of time, you're hear about sponsors.
Companies which hire athletes as spokespersons, to model or use their gear – think of shoes, swords, guns – or make personal appearances for internal or external promotions, are literally the lifeblood of many U.S. Olympic-sport sports careers.
So it's about time that someone is actually going to talk about the opportunities and pitfalls of Olympic-sport athlete sponsorship. It's going to take place as part of the first Los Angeles Sports Summit on 24-25 June at the Omni Los Angeles Hotel at California Plaza.
It's the final topic of the two-day conference, to be moderated by someone who knows a lot about being an Olympic athlete and about creating a life after sport: 1976 swimming superstar – and four-time gold medalist – John Naber.
The panel itself is billed as a how-to session:
Once you reach an agreement to work with an Olympic or Paralympic athlete (or Olympic or Paralympic hopeful), here's what you can do to get the most "bang for your buck." You'll learn how to pick the right athlete to amplify your company's message, how to negotiate for their services, and how to connect the Olympic ideals to your company's brand. You will also learn about the pitfalls to avoid.
Naber has a good panel to work with, including all three sides of the program: the athlete, the sponsor and someone who puts them together:
● Lenny Krayzelburg, the four-time Olympic swimming gold medalist from 2000-04, and the founder of the SwimRight Academy, a year-round swimming program that uses a proprietary curriculum he created.
● Rahsaan Johnson, Director of Sponsorships & Brand Activation, United Airlines, working with a team of marketing professionals and two agency partners, and responsible for the company's sports, entertainment and lifestyle sponsorship portfolio,
● Sheryl Shade, Principal of Shade Global, a brand-advocacy, representation and franchise-management consultancy. She understands the business from both the corporate point of view – for Hawaiian Tropic and Walt Disney Pictures – and as a representative for stars like figure skater Tara Lipinski, football great Mia Hamm, gymnasts Nastia Liukin and Laurie Hernandez, diver David Boudia and many others.
Naber has turned his own in-the-pool success into a career as a marketer, motivational speaker, published author and television broadcaster, and has helped many others navigate the frustrations of being a world-class athlete while also having to work for a living.
This is an area which does not get enough visibility, either for athletes – who are busy trying to be champions – or for companies, who could find unique promotional partners in athletes who travel the world as teenagers and in their 20s and have stories to tell that make an impact for a fraction of the cost of a player from one of the large U.S. team sports.
It's one of 14 panels and programs over a busy day-and-a-half schedule, including an Olympic Day reception that will honor the 35th anniversary of the revolutionary 1984 Olympic Games in Los Angeles, and the most comprehensive economic impact study ever undertaken on the sports industry in Los Angeles.
The Los Angeles Sports Council, in conjunction with the Southern California Committee for the Olympic Games, is presenting the conference – the first of its type in Los Angeles – and has enlisted the Los Angeles County Economic Development Corporation (LAEDC) to collate and evaluate data covering all area professional sports teams, NCAA Division I, II and III schools, and community colleges, stadiums, arenas and sports facilities in the greater Los Angeles area.
The findings will be announced on the first day of the Summit (24 June), and introduced by Los Angeles Mayor Eric Garcetti.
The Sports Council, a private-sector group created in 1988 to promote economic development through sports, has been surveying the impact of the sports industry since 1994, when the first such study pinned the total economic impact at $1.71 billion. That has grown considerably over the years, to $2.47 billion for 2000, a high of $5.12 billion for 2007 and $4.14 billion for 2012.
Since then, the return of the NFL and new teams such as the Los Angeles Football Club have created an even greater impact, which will be detailed at the Summit.
There are also panels on eSports, the future of live television, the impact of betting, emerging sports such as lacrosse and surfing and how innovative marketers like Vans find them and leverage them to their benefit before anyone else.
If you're interested in joining, registration is available here. BUT, don't pay the standard $595 fee! Instead, use the code LASummit250 and pay just $250 for the program, including the reception on the 24th and breakfast and lunch on the 25th.
The Summit Web site also has information on accommodations at the Omni Los Angeles if you wish to stay at the hotel for the program (ask about the Summit room block).
There are lots of conference about sports, but the Summit is happily unique in that its outlook does not stop at U.S. collegiate or professional sports and encompasses the entire panorama of sport in a city which will host the Olympic Games for the third time in 2028.
The Sports Examiner will be there; we hope to see you there too.
Rich Perelman
Editor