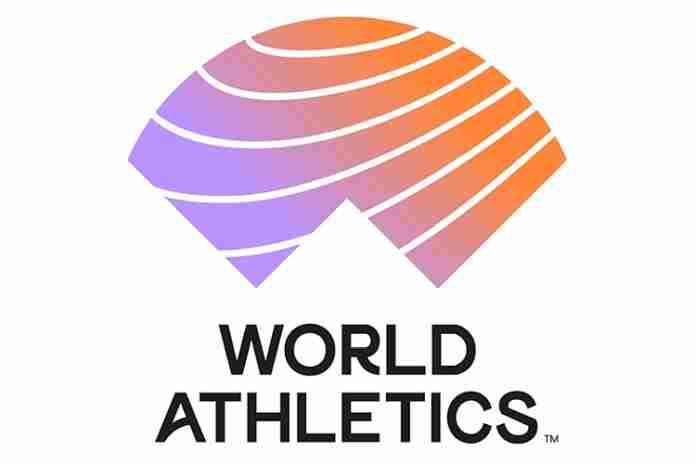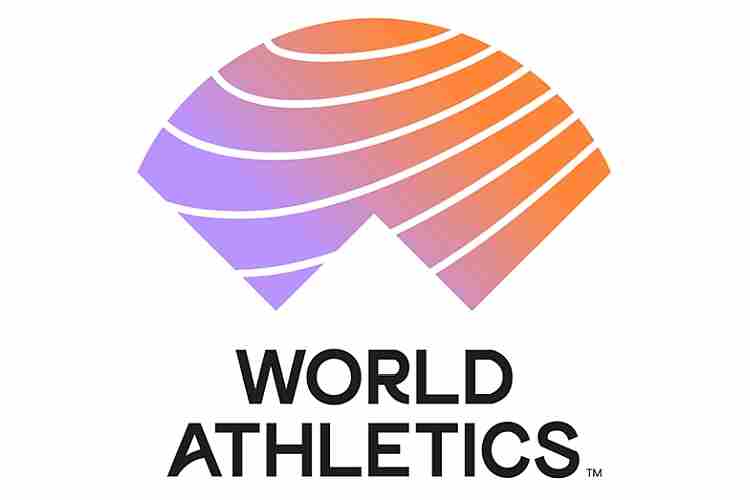 A few days back, the telephone rang, from a number I did not recognize, but I picked it up anyway. I was glad I did.
During our three-part series on finances of the 28 summer International Federations, only Athletics and Modern Pentathlon were found not to have posted any data at all. After our analysis of the federation data (here), UIPM Treasurer John Helmick (USA) called to say that the federation had posted its audited statements in response to being left out (here).
(For reference: Part 1 covered Archery to Hockey and Part 2 included Judo through Wrestling)
That left World Athletics, formerly known as the International Association of Athletics Federations (IAAF), which has never publicly posted its financials.
"I see you have been taking Athletics to task over not having financial statements. Well, I have them right in front of me."
The document the caller was referring to was the financial information provided to delegates at the IAAF Congress on Doha, Qatar, prior to the 2019 World Championships last September. And then I started typing furiously as the numbers were read to me:
● This was the data provided to the Congress delegates and was not a set of audited financial statements, but a report of balances and activity summaries, covering the calendar year 2018.
● The good news was that as of the end of 2018, the IAAF – as it was known then – had reserves of $45,246,758. That's 11th-highest among all of the summer federations.
The bad news was that 2018 losses had reduced the federation's reserves, which had been at $64,801,522 just one year prior.
● Revenues for 2018 were $47,511,383, with 94% from television rights sales and sponsors. That was well ahead of the total for 2017, with $40.54 million recorded.
● Expenses for 2018 continued a dangerous climb from 2017, at $66,840,283, well ahead of the also-high $60,098,650 from 2017. Wow!
● Of the 2018 expenses, the leading items were for administration ($17.34 million), events ($16.73 million), area and member federation support ($10.44 million), the Athletics Integrity Unit ($7.08 million), sport development activities ($3.05 million) and $1.34 million for communications and promotions. There was $10.86 million in other spending.
I was told that one member of the Audit Committee pointed out during the Congress that the current rate of expenditures is not sustainable and a change in approach is needed.
No kidding. The IAAF's revenues of $47.51 million ranked it sixth among all summer IFs, but it's $66.84 million in expenses was fifth-highest, behind only FIFA, World Rugby, FIBA and the International Tennis Federation, leaving it with less than one year's revenue in reserves.
Remember, that was for 2018. As for 2019, there were two new developments recently reported: one that the federation's revenues had moved up to about $55 million and that audited financials – to be publicly posted – are expected to be issued this summer, perhaps within a few weeks.
All of this lines up perfectly with the teleconference comments of World Athletics President Sebastian Coe (GBR) in late April. Asked about the federation's finances, he replied that discussions were to take place with the International Olympic Committee for bridge support until its share of the Tokyo Olympic television revenues come through in 2021; the IAAF received $40 million after the Rio Games, which would help restore its finances nicely.
Coe added:
"Look, all the International Federations have been hit hard, there's no question about that. We're not in a parlous [perilous] state, our own financial management in the last few years was under very challenging circumstances.
"I became president at a time where – you will remember – we had to stabilize the ship. We had to spend a lot of money on doing that, we created the Athletics Integrity Unit, doubled the budget for our independent anti-doping processes and also added some really tight structures in there for the broader issues of integrity and we had some big challenges in courts around Russia and [Differences in Sexual Development] and all the things we have led from the front on, and that's been expensive and cost us too."
But he also underscored that the goal of prior IAAF administrations to build up a big reserve – started under Primo Nebiolo (ITA) who was the federation's head from 1981-99 – was not his priority:
"I've never been in the mindset of thinking that as an international federation I have anything other than grant-aided funds. It's not our money. We have a responsibility to be the custodians of that. And who are we the custodians of it for? The member federations. So that grant-aid, that grant-funding goes through into development and delivery of our sport; 80% of that goes almost directly to the athletes. So, you know, the end user is very important here."
And true to his word, World Athletics has established a $500,000 fund (provided by the International Athletics Foundation) to help with direct support to athletes who have met the qualifying standards for the Tokyo Games, but whose income has been decimated by the lack of competition opportunities due to the coronavirus.
Asked for comment, World Athletics spokeswoman Jackie Brock-Doyle (GBR) added:
"World Athletics, like many other Olympic sports, works on a four-year business planning cycle, balancing expenditure with only committed revenues to reach a 'break even' situation at the end of the four-year period. We have a lot of rigour in our expenditure processes which, of course, was not always the case, particularly under the previous administration. Managing our expenditure in a transparent and robust way was a core pillar in the reforms we introduced a couple of years ago.
"We will be publishing our 2019 accounts this summer under the International Financial Reporting Standards (IFRS) rules. These rules have required us to review and align all our accounting methods and processes to the standards for both 2019 and the previous year. This large piece of work has now been completed together with our auditors."
There are other positive signs.
Most important was the major sponsorship agreement with Wanda Group, the Chinese sports promotion company, which purchased the 10-year rights as title sponsor of the Diamond League – now the Wanda Diamond League – at a reported total payment of more than $100 million.
World Athletics just announced another deal, an unusual alliance with the British law firm Pinsent Masons as its "official supplier of legal services," hoping the firm's broad reach will lead to more opportunities.
Everyone who follows the sport knows that tough times are coming next week, with the bribery, extortion and money-laundering trial of former IAAF President Lamine Diack (SEN) scheduled to start in Paris on 8 June. Agence France Presse reported that Diack, now 86 and under house arrest since 2015, is facing up to 10 years in prison and:
"The prosecution alleges Diack obtained $1.5 million of Russian funds to help fund Macky Sall's 2012 successful campaign for Senegal presidency election, in exchange for the IAAF's anti-doping arm to cover up offenses by 23 Russians."
Earlier this year, it was reported that World Athletics would be suing Diack for £35 million (~$43.9 million) for the money he skimmed from what should have been federation funds, but also for the enormous damage to its reputation.
With the criminal trial to begin next week, the civil trial will follow later, so any recovery will be months – if not years – in the future. But Coe & Co. can use it, to be sure.
Sometimes it actually is worth answering the phone, even if you don't recognize the number.
Rich Perelman
Editor
You can receive our exclusive TSX Report by e-mail by clicking here. You can also refer a friend by clicking here.