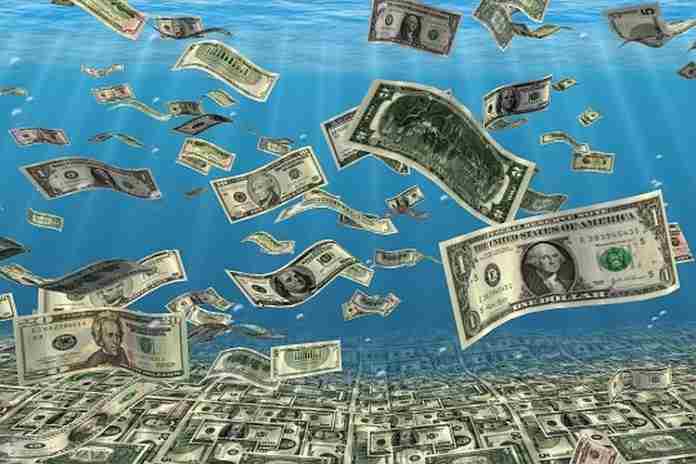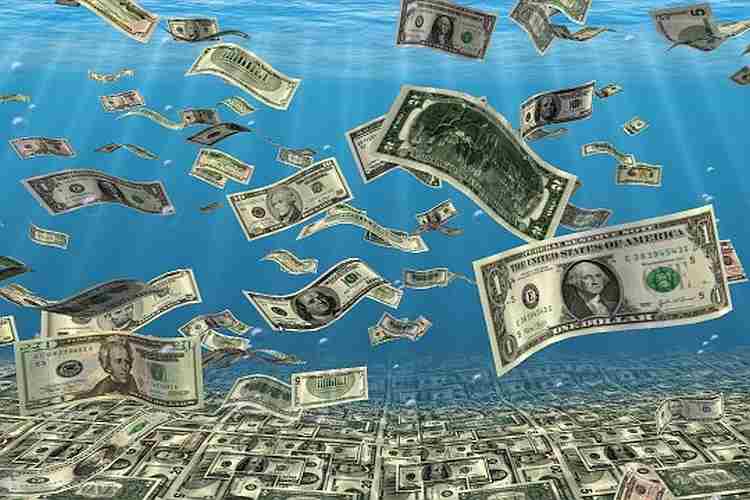 It's early in the Name-Image-Likeness game in NCAA circles, but the conventional wisdom that the new rules would favor big-school college football and men's basketball players is proving to be true so far.
Nebraska-based Opendorse is a big player in the emerging N-I-L software space, serving "the full lifecycle of supporting athletes: educating, assessing, planning, sharing, creating, measuring, tracking, disclosing, regulating, listing, browsing, booking, and more."
The tracking part of what's of interest as the company posted a scorecard of deals it has been involved with, or reported, for July-September 2021, the beginning of the NIL era. This is not a comprehensive look at all of the NIL activity out there, but it's fascinating data:
● Most NIL activities (number of deals) by sport:
1. 35.0% ~ Men/Football: fall sport
2. 8.4% ~ Women/Volleyball: fall sport
3. 7.5% ~ Men/Basketball; winter sport
4. 6.0% ~ Men/Baseball: spring sport
5. 4.9% ~ Men/Track & Field: winter/spring sport
6. 4.8% ~ Women/Soccer: fall sport
7. 4.1% ~ Women/Track & Field: winter/spring sport
7. 4.1% ~ Women/Basketball: winter sport
9. 3.3% ~ Women/Softball: spring sport
10. 2.9% ~ Men/Soccer: fall sport
11. 2.3% ~ Women/Swimming & Diving: winter sport
12. 1.5% ~ Men/Wrestling: spring sport
12. 1.5% ~ Men/Swimming & Diving: winter sport
12. 1.5% ~ Women/Lacrosse: spring sport
That was the number of deals; the top sports by amount of compensation looks different:
● Most NIL compensation by sport:
1. 55.4% ~ Men/Football
2. 13.4% ~ Men/Basketball
3. 6.7% ~ Women/Volleyball
4. 4.7% ~ Women/Basketball
5. 4.0% ~ Women/Swimming & Diving
6. 2.0% ~ Men/Swimming & Diving
7. 1.8% ~ Women/Softball
8. 1.3% ~ Men/Track & Field
9. 1.2% ~ Women/Ice Hockey
10. 1.1% ~ Men/Baseball
11. 1.0% ~ Women/Soccer
12. 0.9% ~ Men/Tennis
12. 0.9% ~ Men/Lacrosse
Between football and men's basketball, that's almost 69% of the total dollars going to athletes in just those two sports. Acknowledging that we're in the fall-sports season, it's easy to understand why these two are in the lead, but the drop-off to women's volleyball and basketball is dramatic.
And who had women's volleyball ahead of women's basketball?
And now to your next question: how much are these folks getting paid? There are plenty of stories out there about Alabama soph quarterback Bryce Young being offered $1 million-plus in NIL deals, but he doesn't have much company:
● Average NIL compensation per athlete (who have deals):
1. NCAA Division I: $391.00
2. NCAA Division II: $78.00
3. NCAA Division III: $35.00
What? Sure, there are athletes making good money, but most make very little. The Opendorse database is of more than 50,000 transactions, and the split between male and female athletes is not likely to make women's sports activists very happy.
The Opendorse stats show that in Division I, men receive 78.0% of the total NIL compensation to 22.0% for women and 80-20% in Division III. In Division II, however, women receive most of the total dollars, by 61-39%.
It's true that this data snapshot is only of the third quarter, just at the start of the fall sports schedule. You would think that basketball, the star of the winter season, would move up when the fourth-quarter statistics are posted.
One more element to consider in NIL compensation tracking is the rash of transfers. A star player who made his reputation at one school (and in that commercial market) and then transfers to another school will get no "NIL love" from his "former" market. Example: Kansas star guard Remy Martin played four years at Arizona State, but with his extra year of eligibility thanks to Covid-19, moved on to Kansas, where he's a starter on the no. 3-ranked Jayhawks. No NIL deals in the Phoenix/Scottsdale/Tempe market for him!
(No, Martin cannot be sponsored by the famed Remy Martin cognac brand as the University of Kansas NIL policy does not allow promotion of "sports gambling, alcohol products, tobacco products (including e-cigarettes and vaping products), adult entertainment, substances banned by the NCAA, or products or services that are illegal or would violate the student code of conduct or student-athlete code on NIL as created by each team." He'll have to wait a year until he's in the NBA.)
So, what do these athletes do for their money? Do they do anything at all? In fact, not much, according to Opendorse:
● Top NIL activities, by type:
1. 87.7% ~ posting content
2. 3.4% ~ other activities
3. 2.6% ~ licensing rights
4. 2.3% ~ creating content
5. 1.8% ~ signing something
6. 0.7% ~ appearing somewhere
7. 0.6% ~ selling products
8. 0.5% ~ doing interviews
9. 0.4% ~ providing instruction
(no others reached 0.1%)
This explains a lot, including why women's volleyball players can be ahead of women's basketball in the number of deals out there. It's about posting content on your social media platforms, which makes Wisconsin middle blocker Dana Rettke, a 6-8 All-American star, an attractive NIL target for her 30,024 Instagram followers, many of whom are younger players who could be influenced by her comments and endorsements (her Opendorse profile is here).
In the future, college recruiters will not only need to promote their school's academic and athletic programs, but also the school's capabilities in terms of helping add followers to a star's Facebook, Twitter and (especially) Instagram accounts. Suddenly, a school's Sports Information Department profile and performance might be a critical, decision-making recruiting tool! Does the athletic director know this?
NIL is in its infancy and these third-quarter numbers are just the first returns. At some point, a national NIL statute will be passed to avoid the current patchwork of state laws out there, but for now, the market is just beginning to open.
Olympic-sport athletes are, for the most part, minor players at present. It will be interesting to see what happens in 2024 as some college stars push toward a possible Olympic berth in Paris, but today, an athlete's value – outside of football and men's basketball – is mostly their social-media standing.
But as everyone expected, right now it's better to be a football player than anything else.
Rich Perelman
Editor
You can receive our exclusive TSX Report by e-mail by clicking here. You can also refer a friend by clicking here, and can donate here to keep this site going.
For our 743-event International Sports Calendar for 2021 and beyond, by date and by sport, click here!