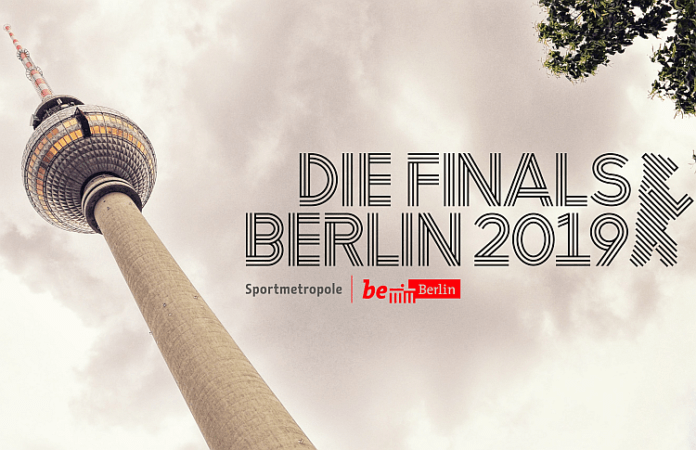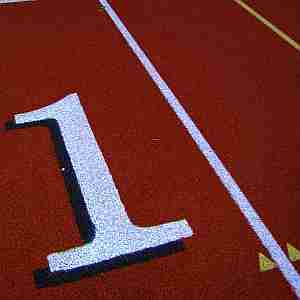 Whenever it seems certain that Olympic sport is essentially dead and that most of these sports are on their way back to recreational status comes an event that shows their epitaph is not quite ready to be confirmed.
Last week, over a total of six days, a total of 178,000 spectators showed up to watch a combined program of 10 national championships in Berlin, Germany.
That's right: 178,000! 178,000! Vas ist das? Wunderbar!
And of that total, the two-day crowd for the track & field championships in the renovated Olympiastadion was 60,550, with 26,200 on Saturday and 34,350 on Sunday! Really!
This didn't come about by accident. The 10 events were combined into a defined program called Die Finals Berlin 2019, promoted as a group for a full year, and included:
● 30 July (1): Boxing preliminaries
● 31 July (2): Boxing ~ Track Cycling
● 1 August (3) : Boxing ~ Track Cycling ~ Swimming
● 2 August (3): Boxing ~ Track Cycling ~ Swimming
● 3 August (10): Archery ~ Athletics ~ Boxing ~ Canoe Sprint ~ Track Cycling ~ Gymnastics ~ Modern Pentathlon ~ Mountain Biking ~ Swimming ~ Triathlon
● 4 August (10): Archery ~ Athletics ~ Boxing ~ Canoe Sprint ~ Track Cycling ~ Gymnastics ~ Modern Pentathlon ~ Mountain Biking ~ Swimming ~ Triathlon
The total of 178,000 did not include the free family sports festival in the grounds around the stadium, where some of the sports could be tried, especially by youngsters, from 10 a.m. to 5 p.m. on Saturday and Sunday.
The concept was a combined effort of the national governing bodies in Germany, the two public television stations in Germany – ARD (on Saturday) and ZDF (on Sunday) – who combined to show the event from 10 a.m. to 7 p.m. each weekend day, and the City of Berlin. According to the announcement of the event:
"The sports associations organize their national championships as independent organizers. The state of Berlin and the broadcasters ARD and ZDF are creating an overarching multi-sport event brand in their first, close and direct cooperation. Only the sports metropolis of Berlin has the venues, resources and competencies to set up this multi-sports event in a timely manner and, with its infrastructure, offers the ideal venue."
The climactic weekend program featured about 3,000 athletes competing for 180 titles in 140 disciplines within 48 hours. There were nine venues operating in four clusters around the city, with five of the sports held in and around the Olympiastadion.
Attendance at the archery, canoeing, mountain biking, modern pentathlon and triathlon were free and the combined spectator total was in the hundreds of thousands. Tickets were sold for athletics, boxing, track cycling, gymnastics and swimming (and totaled 178,000 combined). For the track & field events, tickets were reportedly priced as low as € 12.50 (about $14 U.S.).
The metropolitan area also has a population of 3.6 million and a huge hotel infrastructure, with more than 55,000 available rooms.
It's a remarkable feat and raises the question of why this can't be replicated elsewhere. It's certainly far beyond what happens in the U.S. with individual championships held in different cities. For example, in the past couple of weeks:
● 25-28 July: USA Track & Field National Championships at Des Moines, Iowa drew 30,367 over four days at Drake Stadium, with crowds of 5,179, 7,150, 8,218 and 9,820.
● 31 July-4 August: USA Swimming National Championships at Stanford, California drew about 2,000 people per day (over five days) at the Avery Aquatic Center, which seats 2,530.
The United States Olympic Committee has had ideas analogous to this in the past that failed. The Titan Games was held in 2003 and 2004, featuring boxing, fencing, wrestling, judo, taekwondo, karate, weightlifting and the shot put, in a "USA vs. the World" format, but had no relation to the national championships in any sport. (No relation to the 2019 NBC television show of the same name.)
There idea of putting together a half-dozen or more national championships in the same U.S. city at the same time has not, to my knowledge, been tried. It should be.
The sports do not have to be the same as were combined in Berlin, but it's worth noting that the "big three" of athletics, gymnastics and swimming were all involved in the Berlin program.
This is not a program which could held soon. Certainly not in 2020, with the Olympic Games in Tokyo on the horizon. Not in 2021, with world championships being held in athletics and aquatics and many venues already selected.
But in 2022, there are no FINA or IAAF Worlds and the FIG World Championships are held late in the year. This might be worth a try.
Moreover, this is not a program which requires any coordination by the United States Olympic and Paralympic Committee (USOPC), which – going into 2022 – will already have its hands full preparing for the Olympic Winter Games in Beijing (CHN). In Berlin, the coordination of the events was made directly with the German national governing bodies.
Perhaps the U.S. governing bodies could get together on this? After all, there is an NGB Council, with Rich Bender of USA Wrestling its representative on the USOPC Board.
NBC would a possible broadcast partner, but ESPN is showing more than 100 hours of the Pan American Games on its channels, both in English and Spanish. The other sports networks are also possibilities. Even the FIFA World Cup will not be an issue in 2022, since it will be held in November and December due to the hot weather in Qatar, leaving the summer period wide open.
Is this concept possible in the U.S.? Yes. Likely? No, as it requires enormous coordination and a host city which is willing to not just help with some of the logistics, but to help promote it as both a civic and tourism attraction.
Los Angeles already has the 2028 Olympic Games to worry about, but there are many other options, especially in university towns which have significant facilities and some pro sports. And what about Texas?
This was a new concept for Berlin and it worked beyond the expectations of the planners, who had expected about 70,000 spectators … and got 178,000. Are some of the NGB chiefs willing to try something this wild?
Can the Olympic Movement in the U.S. afford not to?
Rich Perelman
Editor