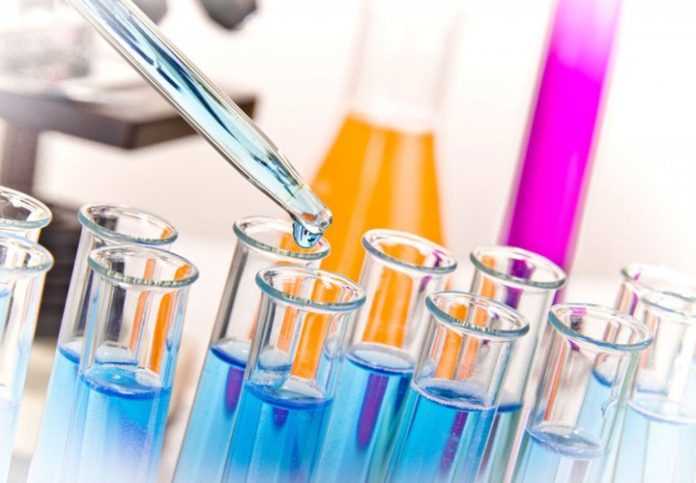 The seemingly endless saga of Russian and one of the largest doping scandals in history may be moving toward its final chapter after a major breakthrough was made public on Tuesday.
The World Anti-Doping Agency announced that it had successfully retrieved some 2,262 samples held at the former Moscow Laboratory, including separate "A" and "B" samples that totaled 4,524 bottles.
Gunter Younger (GER), the head of the Investigations and Intelligence Division of WADA stated that "In removing the bottles, as a precaution we decided to take any and all samples that corresponded to data in the Laboratory Information Management System (LIMS) database that was even remotely anomalous, even where an anti-doping rule violation (ADRV) was not suspected. We can therefore proceed to the next phase and support the various International Federations (IFs) and other Anti-Doping Organizations to bring cases forward."
The announcement also noted that "all samples targeted by I&I in advance of the mission were successfully located and extracted."
At the same time, the process of validating the data extracted from the Moscow Lab earlier this year was reported to be close to completion. The WADA statement added that a report to the WADA Executive Committee and Foundation Board on 15-16 May will have further details on this, from the WADA Compliance Review Committee.
These two developments, taken together, signal that the documentation demanded by WADA is now in its hands and should allow it to complete the review and testing of the samples of Russian athletes who were subject to the national doping program instituted from 2011-15.
The implications of this are far-reaching:
(1) WADA's requirements for permanent reinstatement of the Russian Anti-Doping Agency as compliant with the World Anti-Doping Code included retrieval of the Moscow Lab database and access to the samples it wanted from those still stored there. Those appear to have been met.
(2) WADA's announcement also significantly impacts other federations who have been asking for the same materials. These primarily include:
● International Paralympic Committee, which has conditionally reinstated the Russian Paralympic Committee, subject to getting the data and samples.
● International Association of Athletics Federations (IAAF), which has suspended Russia since 2015 and has its own reinstatement process, which requires the lab data and samples to determine which track & field athletes might have committed doping violations. This work will be carried out by its Athletics Integrity Unit (AIU).
● International Biathlon Union, which is going through a cover-up scandal that has removed both its long-time president, Anders Besseberg (NOR), and secretary-general Nicole Resch (GER) over alleged bribes paid to ignore Russian doping positives. It has political sanctions in place against Russia, and some biathletes have refused to compete in Russia.
(3) The upcoming trial of former IAAF chief Lamine Diack (SEN) in France also includes accusations of bribery regarding cover-ups of Russian doping positives; the work of the Athletics Integrity Unit on the samples may yield additional data for the French prosecutors.
(4) Other federations need to be aware of potential Russian positives in their sport. WADA's statement noted – interestingly – that:
"In due course, the relevant IFs will be presented with evidentiary packages, which they will assess with the view to taking the cases forward as ADRVs. In cases where IFs choose not to take action, WADA will review the facts, discuss with the relevant IF and reserves the right to bring them forward to the Court of Arbitration for Sport."
WADA has shown no reluctance to step in where federations have not done so, such as its 13 March appeal to the Court of Arbitration for Sport regarding FINA's January decision not to suspend China's Olympic gold medalist Yang Sun after news reports of a problematic testing procedure in 2018.
So this part of the Russian scandal may drag on for a while. But the end is in sight.
This was a very welcome announcement, especially in April, as WADA had a 30 June 2019 to obtain the samples it wanted from the Moscow Lab. Any delay beyond that date would place the Russian Anti-Doping Agency substantially at risk to be suspended again, after the 31 December 2018 deadline for WADA to be given access to the Moscow Lab database was missed (but completed on 17 January of this year).
All of this comes against the background of positive comments during the International Olympic Committee's International Athlete Forum about the current quality of the Russian anti-doping efforts. WADA's Chief Operating Officer, Frederic Donze (CAN) stated with considerable vigor that:
"This has been a long process, but this is a process which we believe has paid off. We now have in Russia an anti-doping agency which is, in our view, probably one of the top in the world. And we continue to work very closely with them to be sure they have the independence, the rigor and the professionalism that is needed to give confidence to the rest of the world."
We're not at the end yet, as there is an expectation that there are many, many more doping positives to come out of the analysis of the Moscow Lab data and the re-testing of the samples obtained by WADA. Canadian law professor Richard McLaren, whose 2016 reports detailed the immense scope of the program, told the German ARD network in January that "with the full electronic data, they could be able to build cases against 300 to 600 Russian athletes, although it is hard to calculate and the number could be higher."
The IAAF, especially, has been slow and steady in its approach, but having the lab data and the specimens is a major step forward for it and its Athletics Integrity Unit. The Paralympic Committee also has a long list of conditions and monitoring that will go on for some time before its oversight of the Russian programs will be considered complete.
But we can see the end from here, thanks to improved Russian cooperation. This is good, but the future outlook isn't necessarily clear.
First, there will be the – expected – continuing announcements of positives and medal, placement and prize money re-assignments for events from 2011-15, which will continue to embarrass Russian sport. Than there is the question of how many medals they win in Tokyo and Beijing and going forward.
Remember that the reason for the development of the doping program in the first place was Russia's poor results in 2008 and 2010. In Beijing, the U.S. won 112 medals, China 100 and Russia only 60, down from 90 at the 2004 Games in Athens. In Vancouver in 2010, Russia's Winter Games medal output was just 15, down from 22 in Turin in 2006.
Russian athletes won 56 medals in Rio with a team that was reduced to one person in track & field and none in weightlifting, among many reductions. And Russian athletes were re-named as "Olympic Athletes from Russia" for 2018, and won 17 medals, compared to 29 in Sochi in 2014.
Will sub-par performances kindle a new desire for doping? The worldwide anti-doping community would do well to remember what led up to the Russian doping program, not simply its effects. But after four years, it appears that we might nearing the time for Russia to make a fresh start in sport.
Rich Perelman
Editor