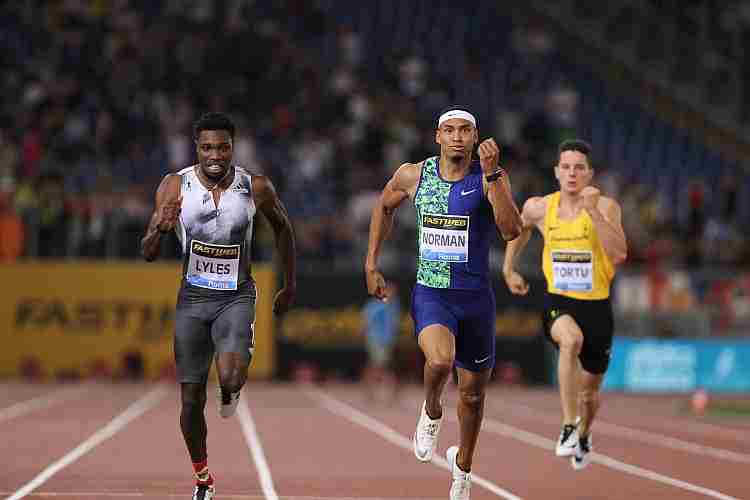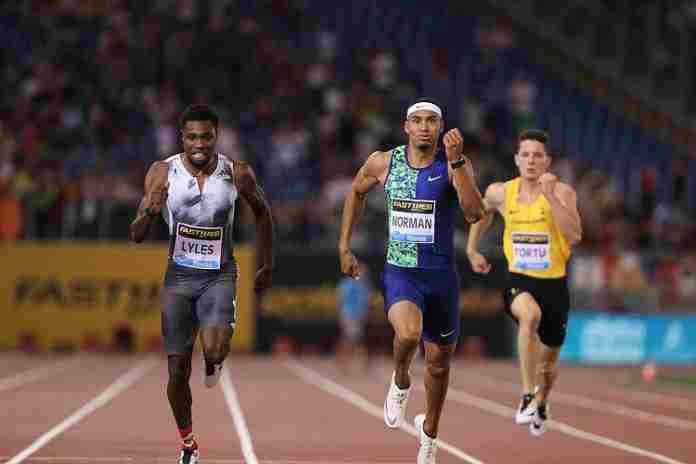 Trying to cover 41 sports and all of the events on the Olympic and Winter Games program is an almost impossible task. One of the keys to being able to check on these events and report them to you is our in-depth International Sports Calendar, now available for the remainder of 2019 and well into 2020.
With events from every Olympic sport, plus all of the IOC's scheduled meetings, this edition runs to 19 pages and 718 events, from 15 October right through the end of 2020. There will be many additions, as some federations have not confirmed all of their 2020 event as yet, but many have.
In reviewing all of these events, some stand out as more interesting than others; pay special attention to these:
● February: CONCACAF Women's Olympic Qualifying
Two women's teams will qualify for the 2020 Olympic tournament out of the North American, Central American and Caribbean (CONCACAF) region and one of those should obviously be the United States.
However, the 2019 FIFA Women's World Cup champions will be a year older, have a new coach and teams will be able to take only 20 players to Tokyo instead of 23 allowed at the World Cup.
And not everyone is happy with what happened in 2019. Carli Lloyd, now 37, commented on an ESPN podcast about her role as a substitute during the Women's World Cup:
"It was absolutely the worst time of my life. It affected my relationship with my husband, with friends. It really was rock bottom of my entire career. But somehow, you see light at the end of the tunnel, and I can honestly say I'm having more fun now playing than I ever have in my career. I think I just learned a lot throughout it.
"There's no denying it. I deserved to be on that field that whole World Cup, but I wasn't. And I think I've grown as a person, as a player. It sucked. It absolutely sucked."
New year, new coach, new challenges. It will be fascinating to see how the women get ready to try to win another Olympic title. The dates and places have yet to be announced.
● February: UCI Track Cycling World Championships in Berlin
The truth is that track cycling is a poor second to road racing in the cycling world … except during Olympic years. That's because there are just four road events in the Games – the Road Race and the Time Trial, for men and women – and 12 events in the track program.
The World Track Cycling Champs from 26 February to 1 March will be a great opportunity to size up the possible heroes of the cycling summer.
● February: USA Track & Field Olympic Marathon Trials in Atlanta
The U.S. marathoners for the Tokyo Games will be decided in Atlanta, Georgia on Saturday, 29 February. The all-or-nothing U.S. Trials system will select three men and three women to compete in Tokyo, out of fields that could swell to as many as 600 runners before the qualifying deadline of 19 January 2020.
The course will be challenging, with three eight-mile loops and a final, 2.2-mile loop tacked on at the end on a hilly course. Times will be slower and the race is likely to be tactical … meaning surprises are almost guaranteed.
● April: USA Wrestling Olympic Trials in State College
The U.S. men's and women's Freestyle teams are expected to be major medal contenders in Tokyo and the final selection will come on 4-5 April at Penn State, a hotbed of collegiate wrestling.
American wrestlers won five golds and seven total medals at the 2019 World Championships, but the Olympic program has only six weight classes in men's and women's Freestyle and in Greco-Roman, instead of 10 at the Worlds. So the competition will be that much more fierce.
● June: USA Track & Field Olympic Trials in Eugene
The Olympic qualification system set up by World Athletics has complicated the traditional top three-or-you're-out system of the U.S. Olympic Trials, but the vast bulk of the American team will be decided by the 2020 Trials.
The meet, from 19-28 June, will be held at the new Hayward Field in Eugene, Oregon, touted to be the best track & field-only facility in the world once completed. No matter how good it is, it won't be as fantastic as the competition, with all of the U.S. stars in attendance, starting with sprint stars Christian Coleman, Noah Lyles, Michael Norman, Grant Holloway and Rai Benjamin.
You can also be sure that the folks from World Athletics – formerly known as the IAAF – will be on hand to see how the facility performs ahead of the 2021 World Championships.
● June: USA Swimming Olympic Trials in Omaha
Held at the same time as the track & field trials to create a thrill-packed "Trials Week" that will fill the programming on NBC, NBCSN and NBC's Olympic Channel is the U.S. swimming trials, to be held at the CHI Health Center – Omaha's convention center – from 21-28 June. A temporary pool and stands are placed in the main exhibition hall for the event.
Caeleb Dressel, Katie Ledecky, Simone Manuel and all the rest will be competing here, with only the top two qualifying for the Games. It's the fourth time in a row for Omaha as the Trials host and the 2016 event attracted multiple crowds of 14,000-plus and 197,892 total over the eight days.
● June: USA Gymnastics Artistic Olympic Trials in St. Louis
The gateway to Tokyo for America's performers in Artistic Gymnastics is the Olympic Trials goes through the 18,200-seat Enterprise Center in St. Louis from 25-28 June.
Simone Biles, Suni Lee, Jade Carey, Morgan Hurd, Sam Mikulak and the rest must perform here to be named to the Tokyo team. The U.S. women crushed the rest of the world at the 2019 World Championships just concluded, and that team did not include 2017 World Champion Morgan Hurd or past U.S. champs Riley McCusker or Ragan Smith. And what of comebacking Laurie Hernandez from the 2016 Rio gold medalists?
● July: Games of the XXXII Olympiad: Tokyo 2020
After all of the budget concerns, heat concerns, ticketing concerns and a lot more, the 2020 Olympic Games will finally take place from Friday, 24 July through Sunday, 9 August.
More than 200 countries and about 11,500 athletes will pile into Tokyo for sports and events that very few people will pay attention to in 2021-22-23. But people around the world will be glued to their television sets, computers, tablets and phones for two weeks to follow the action.
Me, too.
There will be a lot of surprises and new stories to follow on the road to Tokyo; check out the calendar and look for your favorites here.
Rich Perelman
Editor
If you enjoyed this commentary, sign up to receive our exclusive TSX Report by e-mail by clicking here. You can also refer a friend by clicking here.