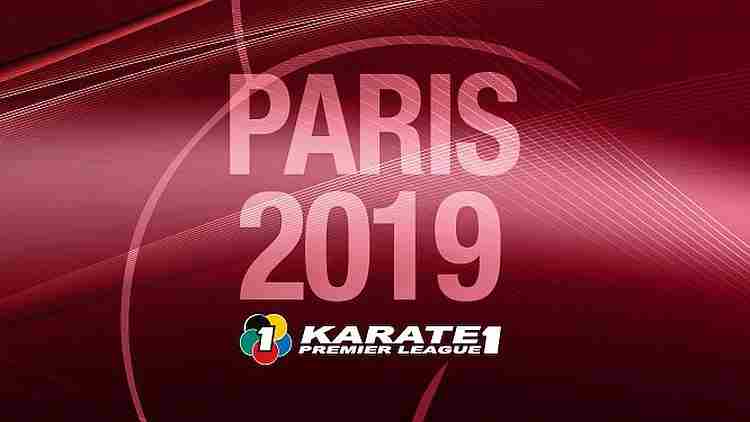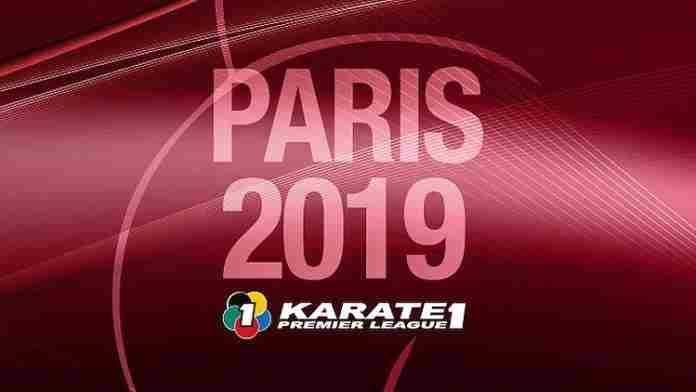 The first Karate 1 Premier League event of 2019 drew a big field of 755 karatekas from 80 nations to compete at the Stade Pierre de Coubertin in Paris (FRA), but – as usual – it was Japan that was seen most often at the top of the podium.
Japan won four classes all together: two each in the men's and women's divisions, including both Kata titles by Ryo Kiyuna and Kiyou Shimizu. Ken Nishimura won in the men's -75 class and Ayumi Uekusa won the women's +68 kg class.
France was the only other country to win more than one class. Summaries:
WKF Karate 1 Premier League
Paris (FRA) ~ 25-27 January 2019
(Full results here)
Men
Kata: 1. Ryo Kiyuna (JPN); 2. Damian Quintero (ESP); 3. Issei Shimbaba (JPN) and Kazumasa Moto (JPN).
Team Kata: 1. Kuwait; 2. Spain; 3. Turkey and Morocco.
Kumite -60 kg: 1. Majid Hassan (IRI); 2. Angelo Crescenzo (ITA); 3. Darkhan Assadilov (KAZ) and Evgeny Plakhutin (RUS).
Kumite -67 kg: 1. Steven Dacosta (FRA); 2. Luca Maresca (ITA); 3. Didar Amirali (KAZ) and Assylbek Muratov (KAZ).
Kumite -75 kg: 1. Ken Nishimura (JPN); 2. Rafael Aghayev (AZE); 3. Ali Ashgar Asiabari (IRI) and Stanislav Horuna (UKR).
Kumite -84 kg: 1. Anton Isakau (BLR); 2. Mahani Mahdi Ghararizadeh (IRI); 3. Rikito Shimada (JPN) and Mohamed Ahmed (EGY).
Kumite +84 kg: 1. Gogita Arkania (GEO); 2. Saleh Abazari (IRI); 3. Sajad Ganjzadeh (IRI) and Mehdi Filali (FRA).
Women
Kata: 1. Kiyou Shimizu (JPN); 2. Sandra Sanchez (ESP); 3. Viviana Bottaro (ITA) and Hikaru Ono (JPN).
Team Kata: 1. Russia; 2. Iran; 3. Italy and Morocco.
Kumite -50 kg: 1. Serap Ozcelik Arapoglu (TUR); 2. Miho Miyahara (JPN); 3. Jessica de Paula (BRA) and Shara Hubrich (GER).
Kumite -55 kg: 1. Anzhelika Terliuga (UKR); 2. Dorota Banaszczyk (POL); 3. Lorena Busa (ITA) and Shiori Nakamura (JPN).
Kumite -61 kg: 1. Gwen Philippe (FRA); 2. Giana Lotfy (EGY); 3. Merve Coban (TUR) and Laura Sivert (FRA).
Kumite -68 kg: 1. Elena Quirici (SUI); 2. Kayo Someya (JPN); 3. Paulina Ramos (MEX) and Johanna Kneer (GER).
Kumite +68 kg: 1. Ayumi Uekusa (JPN); 2. Nancy Garcia (FRA); 3. Menna Shaaban Okila (EGY) and Ayaka Saito (JPN).