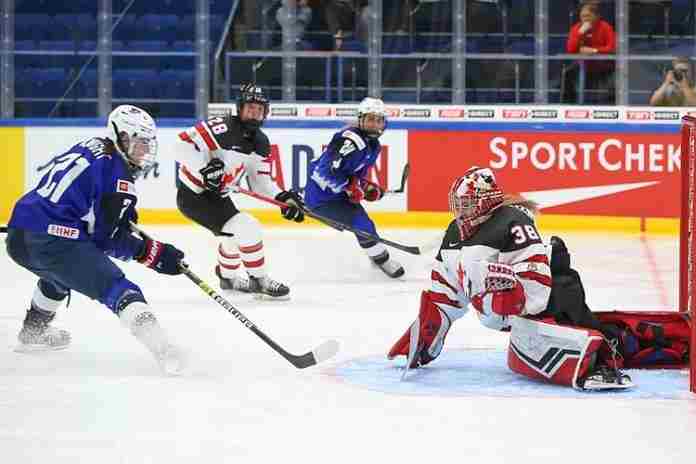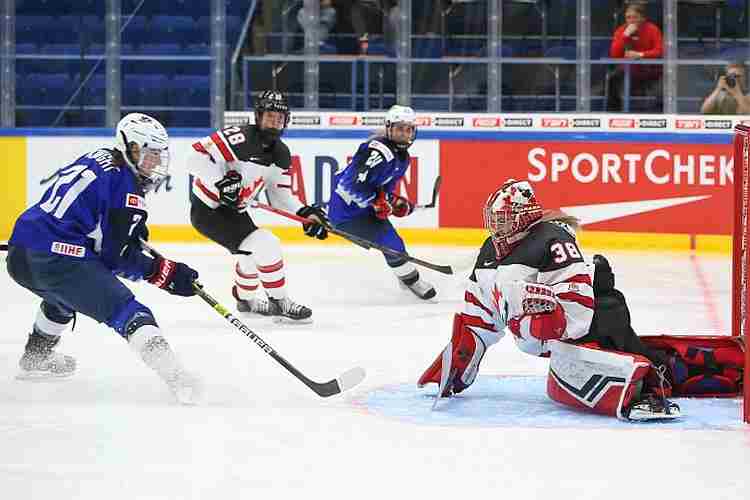 The U.S. and Canada have played 18 straight Women's World Championships finals and everyone else has played none.
It looks like there might be a 19th, at least for the U.S.
In the 2019 edition, being played in Espoo (FIN), the round-robin play continues through Tuesday, but in Group A – which has all the contenders in the odd style used by the International Ice Hockey Federation – the standings so far show:
1. 9 points United States (3-0)
2. 3 points Canada (1-1)
3. 3 points Finland (1-1)
4. 3 points Russia (1-1)
5. 0 points Switzerland (0-3)
The U.S. has played and beaten both Finland (by 6-2) and Canada (3-2) right out of the gate, plus an 8-0 pounding of Switzerland on Sunday. That's a 17-4 goal differential, with just a very winnable game against Russia remaining.
Canada lost to the U.S., and will play Russia on the 8th and Finland on the 9th.
Finland had a 2-1 lead against the U.S. in the opener after two periods, but the American squad poured in five goals in the third period by Melissa Samoskevich, Hilary Knight, Alex Carpenter, Brianna Decker and Annie Pankowski for a 6-2 win. Alex Rigsby was in goal for the U.S.
In the 3-2 win over Canada, the U.S. got first-period goals from Knight and Kendall Coyne Schofield for a 2-1 edge at the end of the period. Brianne Jenner's power-play goal tied it for Canada 1:55 into the second period, but Pankowski's power-play goal at 14:03 of the period made it 3-2 and there was no more scoring.
There were, however, plenty of penalties, with five total in the third period alone. But U.S. keeper Rigsby stayed strong and the U.S. fought off a 4-on-6 situation late in the game to save the victory.
Canada had Emerance Maschmeyer in goal against the U.S.; Olympic hero Maddie Rooney played against Switzerland and posted the first U.S. shutout of the tournament.
The U.S. has the top four scorers in the tournament so far, with Coyne Schofield at 5 points (2 goals + 3 assists) and three with four points: Knight (3+1), Dani Cameranesi (2+2) and Carpenter (2+2).
The U.S. games are on the NHL Network (schedule here); look for results and game summaries here.