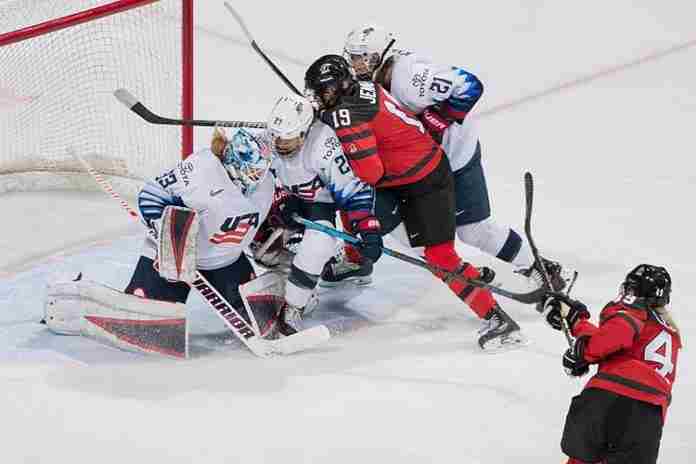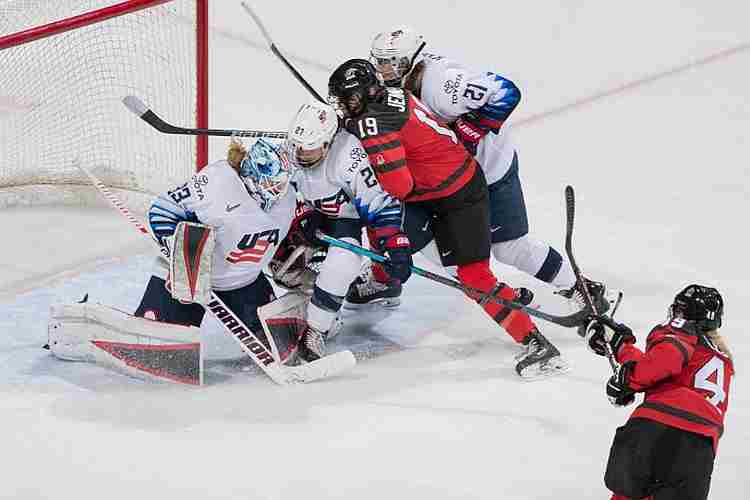 It was hardly any kind of masterpiece, but the United States women's team held on for a 1-0 win over Canada in the first of the three-game Rivalry Series, in of a sold-out Budweiser Gardens in London, Ontario (CAN).
The game was physical, but scoreless through the first period. Canada out-shot the U.S. and American goalie Alex Rigsby was busy.
Canada kept up the pressure in the second period and again out-shot the U.S. by 13-12, with Rigsby again outstanding. But Savannah Harmon's shot from the point went loose in front of the net and Hilary Knight swept the puck past Canada's Emerance Maschmeyer for a 1-0 lead at the 18:22 mark of the period.
Canada came out determined to get the equalizer in the third period and was very much the aggressor, out-shooting the U.S., 12-2. But Rigsby was equal to the task, kept the area in front of goal clear and maintained the U.S. lead.
In the final four minutes, the U.S. defense took control and repeatedly obtained control of the puck to keep Canada from bringing on an extra forward for Maschmeyer. Rigsby finished with 33 saves in all.
The two sides will play again in Toronto on Thursday evening at 7 p.m. Eastern time, with the game to be shown on the NHL Network.