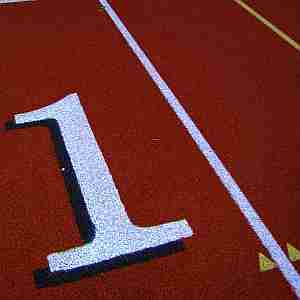 If you're a boxer with Olympic aspirations, this has to be a difficult time, because all you can do is wait.
You're training, working and sweating, watching the calendar head toward 26-28 March.
A major competition? Regional championship? World championship?
Nope. The next meeting of the International Olympic Committee's Executive Board, when more details about boxing's fate for the 2020 Olympic Games in Tokyo (JPN) may be revealed.
Because no one knows exactly what is going to happen, and the International Boxing Association (AIBA) is getting impatient. Its report from last Friday's Executive Committee meeting in Istanbul (TUR) included this remarkable notice about the situation:
"Query after query, report after report have been completed and active change has been initiated. Yet again, more information is being asked of the new AIBA leadership who has made great efforts to turn this organization around.
"AIBA is healthy and in better shape than ever before. It is time to get back to focusing on the boxers and the development of the sport of boxing. President Rahimov said, 'Our Boxers are waiting, they still don't know when, where or how to qualify for the Olympic Games next year! They must be our priority. We are ready to move on from the bad past, we hope that our Olympic friends think the same.'"
The problem is, the IOC isn't buying it.
After years of horrific judging at Olympic Games and World Championships, a lengthy internal fight over its finances and debt consumed the federation, which then elected Gafur Rakhimov (UZB) as president last year. A U.S. Treasury Department news release identified him in December 2017 as being "described as having moved from extortion and car theft to becoming one of Uzbekistan's leading criminals and an important person involved in the heroin trade." Rakhhimov has, of course, denied all allegations.
The IOC took action and last October issued a statement that "if the governance issues are not properly addressed to the satisfaction of the IOC at the forthcoming AIBA Congress, the existence of boxing on the Olympic programme and even the recognition of AIBA as an International Federation recognised by the IOC are under threat."
It went further in November, essentially tossing aside the requested report from AIBA and beginning its own, formal inquiry via an ad hoc panel of three members: United World Wrestling chief Nenad Lalovic (SRB), Puerto Rican banker Ricardo Carrion and former Finnish ice hockey defender Emma Terho (FIN) to recommend what to do.
The opening salvo came with a request for information, submitted by the Deloitte consulting firm, with 41 questions to be answered by 21 February.
But the AIBA Executive Committee is unhappy. The federation has only itself to blame, of course, after many problems; moreover, the IOC itself has stated that it would be fine with parting with AIBA and finding another way to put on the Olympic boxing tournament in 2020.
It did its own run-through at its new laboratory program, also known as the Youth Olympic Games in Buenos Aires (ARG), last October. The boxing competition went forward without AIBA senior leadership running the tournament, and the refereeing and judging were watched and audited by an IOC-hired consulting team from PriceWaterhouseCoopers.
And the IOC has stated that its "Executive Board makes all efforts to protect the athletes and ensure that a boxing tournament can take place at the Olympic Games Tokyo 2020 regardless of these measures."
Now, at the worst possible time, an attempt was made by a group apparently originating in Kazakhstan to organize a group of national boxing federations to create a parallel federation in conjunction with the IOC to stage the qualifying competitions for the 2020 Games in Tokyo.
The letter asking for national federations to sign up, was posted by AIBA and stated "we, an initiative group of National Boxing Federations, are seriously concerned about the current status of our sport and the future of thousands of our young boxers around the world." The letter states that this new group can handle the organization and staging of both the qualifying events and boxing at the Games.
But the AIBA summary of its Executive Board meeting also noted that "AIBA assumes that the IOC has dismissed and distanced itself from any and all of these activities initiated by this group of individuals – the IOC has been contacted with regards to the letter, however, no response has been provided in return."
AIBA created a team to investigate this situation, and "The taskforce is commissioned with uncovering the parties involved in these disruptive activities and providing recommendations for disciplinary action."
These developments are all bad for AIBA, but not necessarily for the boxers. The truth is that the 2019 calendar demonstrates the blueprint for qualifying for Tokyo:
● 7-21 September: Men's World Championships in Yekaterinburg (RUS)
● 3-13 October: Women's World Championships in Ulan Ude (RUS)
plus there are continental tournaments planned for Africa, Asia, the Americas, Europa and Oceania. Similar tournaments can be created for 2020 and can fill in the qualifying positions not decided by 2019 Worlds.
The national federations who will host and manage these tournaments don't actually need AIBA's help; they put on tournaments now. So while the boxers have a lot of questions, the answers can be formulated in plenty of time to get a Tokyo 2020 boxing tournament together.
That leaves the IOC with the question of what to do about boxing when, as they have "frozen" the planning for the boxing tournament at the Tokyo organizing committee. But that can be separated from any decision about what to do about AIBA and its many problems over many years.
The IOC has said that boxers will have a tournament in Tokyo. But if it moves forward with a decision to remove AIBA as the IOC's recognized federation for boxing and then either forms or agrees to another, it will send an unmistakable signal. The IOC's grip on its property – the Olympic Games – is absolute, and that any international federation which does not follow the IOC's lead on governance and sports integrity could be next.
Acknowledging the IOC's concerns over sports betting, anyone care to give odds on whether AIBA – not the boxers – will be knocked out?
Rich Perelman
Editor