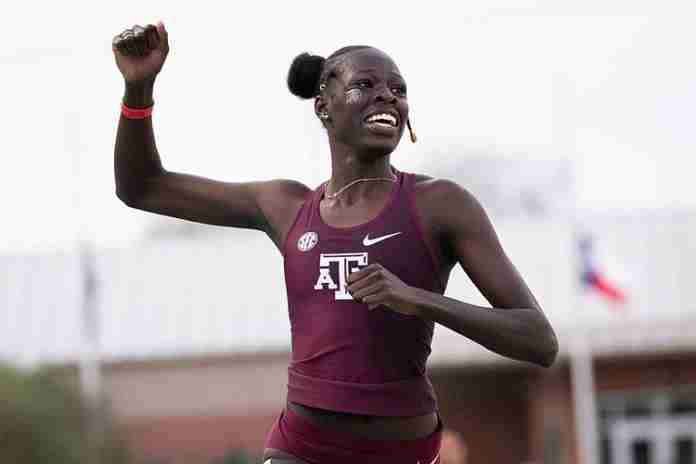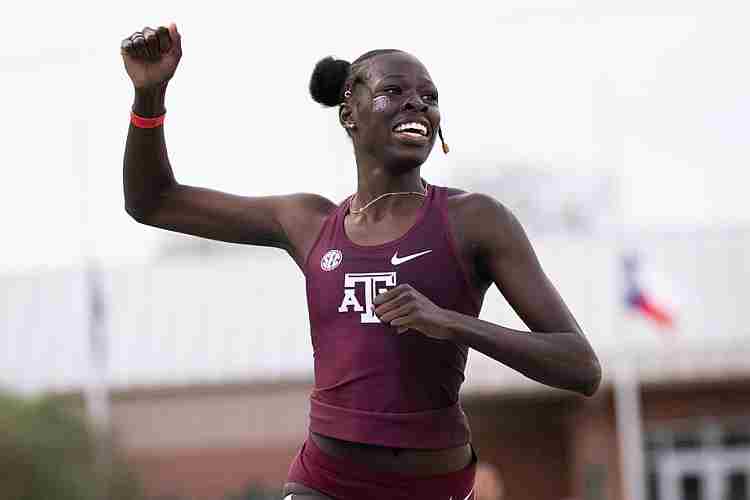 Headline results of noteworthy competitions around the world:
● Artistic Swimming ● The third leg of the FINA World Series was in Kazan (RUS) this weekend, with Russia dominating the event as expected.
Daria Kirsanova, age 15, won the Solo Technical (87.6972) and the Solo Free (90.7000); Olympic favorites Svetlana Kolesnichenko and Svetlana Romashina took the Duet Technical (96.1017) and Team Technical and Team Free events.
Japan's Yukiko Inui and Megumu Yoshida won the Duet Free (93.0000) in the absence of Kolesnichenko and Romashina; Russia's Violetta Evenko (16) and Elizaveta Minaeva (18) took silver (92.6000).
Russia's veteran Mixed Duet team of Mayya Gurbanberdieva and Vladimir Maltsev won the Technical (92.5174) and Free (94.1333) events convincingly.
● Athletics ● What was supposed to be the Hamburg Marathon was changed to the NN Mission Marathon in Enschede (NED), but it made little difference to reigning Olympic champion Eliud Kipchoge (KEN).
Running with two pacemakers, he was clear of the competition by the halfway mark and cruised home in a world-leading 2:04:30, his ninth-fastest marathon ever. Jonathan Korir, one of the pacesetters, actually continued on and was second in a lifetime best 2:06:30, with Goiten Kifle (ERI) third in a lifetime best of 2:08:07.
"Mission accomplished," said Kipchoge. "The conditions were really good, a bit windy, but I had no complaints. The race was perfect. This was the real test towards Tokyo. It's good to have a marathon a few months before the Olympics to test my fitness."
¶
More hot running in the U.S., especially at the Tom Jones Invitational in Gainesville, Florida, with world leaders including:
● Men/100 m: 9.94 (=), JoVaughn Martin (USA)
● Men/110 m hurdles: 13.07, Grant Holloway (USA)
● Women/100 m hurdles: 12.32, Jasmine Camacho-Quinn (PUR)
Martin's 100 m win was unbelievable: in his first 100 m of the season, the Florida State sophomore improved his lifetime best from 10.40 in 2019 to an equal-world leading 9.94 (wind: +1.6 m/s)! He won by 0.29 in his section; the first section was won by Cravont Charleston (North Carolina State) in 10.15 over Georgia star Matt Boling (10.21).
In the Olympic Development 100 m that followed, Justin Gatlin (USA) beat a good field in 9.98, over Andre De Grasse (CAN: 9.99), Kenny Bednarek (USA: 10.03) and Noah Lyles (USA: 10.08). Lyles tweeted afterwards, "10:08 for my season opener and I'm proud of it."
In the men's 400 m, Steven Gardiner (BAH) showed he is in strong form with a 44.71 win, equal-second best for the year.
Holloway's 13.07 win equaled his second-fastest time ever; in 2019, he ran 12.98-13.07-13.10-13.10-13.10 for his then-top five ever.
In the women's 200 m on Friday,. Sha'Carri Richardson braved the rain and ran her second-fastest 200 m ever at 22.11 (+1.0 m/s); that's no. 2 on the 2021 world list.
And Camacho-Quinn shattered her own national record in the 100 m hurdles, rising to equal-seventh on all-time performers list. Ignoring three Eastern European performers from the 1987-92, all of whom were likely chemically enhanced, Camacho-Quinn stands equal-fourth on the all-time list from 2000 on. Only world-record holder Keni Harrison (USA: 12.20), Rio Olympic champ Brianna McNeal (USA: 12.26) and London Olympic champ Sally Pearson (AUS: 12.28) are ahead of her, and 2015 World Champion Danielle Williams (JAM) is tied.
¶
Texas A&M frosh Athing Mu continued to tear up the track, setting a collegiate record in the 800 m at the Michael Johnson Invitational in Waco, Texas at 1:57.73. That smashed the prior collegiate best by Raevyn Rogers (Oregon) of 1:59.10 from 2017. It's also the world leader for 2021.
Mu now owns the collegiate 800 m records indoors (1:58.40) and out. She won by more than three seconds in Waco; what will happen when she gets pushed?
¶
More thrills from Christina Mboma, 17, of Namibia, who lowered her world-leading women's 400 m mark – and World U-20 record – to 49.22 at the Namibian championships in Windhoek. She had run 49.24 in Zambia the week prior, but won the national title and now has the two fastest performances in the world this year.
Beatrice Masilingi, who chased her home in Lukasa last week, was second in 50.05 this time.
¶
In South Africa, stars Akani Simbine and Wayde van Niekerk both showed fitness at the national championships in Pretoria. Simbine won the 100 m in 9.99 and van Niekerk won the 200 m in 20.38.
● Cycling ● The Amstel Gold Race was the focus of the UCI World Tours on Sunday, with the women's race a 1-2-3 sweep for the home Dutch riders Marianne Vos, Demi Vollering and Annemiek van Vleuten.
The hilly, 116.3 km loop course from Valkenburg to Berg en Terblijt ended as expected in a mass sprint, with 10 riders in contention. While defending champion Kasia Niewiadoma (POL) and Italian star Elisa Longo Borghini had a small lead about 300 m out, Vos steamed by with 150 m to go and was followed by Vollering and van Vleuten – and others – at the finish. Vos was timed in 3:00.20; Longo Borghini was eighth across the line and Niewiadoma finished 10th. It was Vos's first win in this race; she was third in 2019.
The men's race, the 55th edition, was 218.6 km on the same loop course and ended with another sprint finish, this time favoring Belgian star Wout van Aert.
A large group raced together with about 20 km remaining, but then Britain's Tom Pidcock broke free and only van Aert and Germany's Maximilian Schachmann could stay with him; this trio had a lead of up to 20 seconds with 10 km remaining. The chase group kept attacking and closed in, but at the end it was van Aert and Pidcock and the Belgian lunged at the finish to claim the victory … which required a close look at the phototimer to confirm.
Van Aert claimed his fourth win of the season, after taking two stages of the Tirreno-Adriatico and Gent-Wevelgem on 28 March. His next appearance will be the Criterium du Dauphine in late May, to warm up for the Tour de France.
● Figure Skating ● The final major event of the ISU schedule was the seventh edition of the World Team Trophy competition in Osaka, Japan, which turned out to be a triumph for Russia and for American Nathan Chen.
The Russian entry won the trophy for the first time; the prior six titles had all been won by either Japan or the U.S. Anna Shcherbakova and Elizaveta Tuktamysheva went 1-2 in the women's Short Program and 1-3 in the Free Skate and the Russian entries of Anastasia Mishina and Aleksandr Galliamov (Pairs) and Victoria Sinitsina and Nikita Katsalapov (Ice Dance) both won. Adding in Mikhail Kolyada's fifth in the men's Short Program and third in the Free Skate and Evgeni Semenenko's seventh and fifth, and Russia totaled 125 points to 110 for the U.S.
Chen was sensational, out-pointing double Olympic champion Yuzuru Hanyu (JPN) by 109.65-107.12 in the Short Program and then by 203.24-193.76 in the Free Skate for a total of 312.89. Those were the only two wins for the U.S., as Jason Brown was third (Short) and eighth (Free) for the men and Bradie Tennell finished fifth and fourth for the women and Karen Chen was sixth in both events. Pairs skaters Alexa Knierim and Brandon Frazier were fourth (Short) and second (Free) and the Ice Dance pair of Kaitlin Hawayek and Jean-Luc Baker were third in both the Rhythm Dance and Free Dance.
● Gymnastics ● Russian superstars Dina and Arina Averina were in good form and dominated the FIG Rhythmic Gymnastics World Cup stop in Tashkent (UZB).
Dina, a 13-time World Champion, won the All-Around at with 104.10 points, with Arina second, scoring 97.40, ahead of Anastasiia Salos (BLR: 96.50). American Laura Zeng was 12th (87.90).
In the apparatus finals, Dina won in Hoop (27.750), was second in Ball (28.150) and Clubs (28.150) and third in Ribbon (21.500), winning medals in all five events. Arina won the Ball (28.400) and Clubs (28.650) titles and Alina Harnasko (BLR) won in Ribbon (22.750).
Zeng made the finals in Hoop (7: 21.800) and Ball (8: 21.150).
● Judo ● Some 115 judoka from 20 countries gathered in Guadalajara, Mexico for the Pan American Championships on Thursday and Friday, with Brazil dominating the action: seven wins and 14 total medals.
Brazil claimed three men's divisions: 66 kg (Willian Lima), 81 kg (Guilherme Schmidt) and +100 kg (two-time Olympic bronze medalist Rafael Silva). Four Brazilian women won: Larissa Pimenta at 52 kg; Ketleyn Quadros at 63 kg; Ellen Santana (70kg) and Beatriz Souza at +78 kg.
Ecuador and Cuba won two events each; the U.S. earned seven medals (0-2-5), with Angelica Delgado and Nina Cutro-Kelly making the final at 52 kg and +78 kg, respectively.
● Modern Pentathlon ● The second of two World Cup competitions in a row in Sofia (BUL) featured heavy rain, but impressive performances from no. 1-ranked Joseph Choong (GBR) and Michelle Gulyas (HUN).
Choong was strong in fencing (2nd), swimming (1st) and riding (8th) and paced his way to a clear win, finishing with 1,435 points. Belarus's Ilya Palazkov made it close during the Laser Run, but finished second (1,427). Hungary's Robert Kacsa was third (1,419).
Gulyas, 21, started fifth in the Laser Run, but won easily, finishing with 1,353 points to 1,345 for Francesca Summers (GBR) and 1,343 for 2018 World Champion Anastasiya Prokopenko (BLR). Gulyas was eighth in the fencing and fourth in swimming, but only 25th in riding. Her fourth-best time in the Laser Run pulled her through. It's worth noting that Prokopenko recorded the fastest time in the Laser Run, at age 36!
The UIPM World Cup Final comes next, in Szekesfehervar (HUN) from 13-16 May.
● Rowing ● The second stage of the U.S Rowing Olympic Trials, held in West Windsor, New Jersey, resulted in a third Olympic berth for Gevvie Stone.
The silver medalist in the women's Single Sculls in Rio in 2016, Stone finished second in the U.S. trials for that event in February. But she teamed up with the third-place finisher, Kristina Wagner, and now the two are headed to Tokyo as the winners of the Double Sculls.
Stone and Wagner had to come from behind in the final, trailing Meghan O'Leary and Ellen Tomek, but took charge with 650 m left. They crossed first in 7:07.21 for the 2,000 m course, with Michelle Sechser and Molly Reckford coming up for second in 7:11.09 and O'Leary and Tomek third in 7:11.94.
It will be the third Games for Stone and the first for Wagner.
Two other U.S. boats will try to get to Tokyo through the World Rowing Final Olympic Qualifier in Lucerne (SUI) from 15-17 May. The men's Quadruple Sculls team of Charles Anderson, Justin Keen, Eliot Putnam and Sorin Koszyk won in 5:57.57, with a margin of 4.14 seconds. The Pairs entry of Tom Peszek and Mike DiSanto won their uncontested race in 6:41.72, fast enough to move on to Lucerne. Both Peszek and DiSanto are Olympic veterans from 2012 and 2016, respectively.
● Sport Climbing ● The IFSC World Cup season opened, as usual, in Meiringen (SUI) with two of the medal favorites – Adam Ondra (CZE) and Janja Garnbret (SLO) – recording convincing wins in Bouldering.
Ondra, the 2014 World Champion in Bouldering, was the only men's climber to complete three tops, ahead of Japan's Yoshiyuki Ogata (JPN: 2T4Z) and Tomoaki Takata (1T4Z). Garnbret, the two-time defending World Bouldering Champion, also managed four tops (4T4Z) and won easily from Oriane Bertone (FRA: 2T4Z) and American Natalia Grossman, 19 (2T4Z), who won her first career World Cup medal.
● Swimming ● The USA Swimming national Open Water championships were held over the weekend at Ft. Myers Beach, Florida, with first-time winners in both the men's and women's divisions.
David Heron won the men's 10 km race in 2:05:24, just ahead of Brennan Gravley (2:05:25), with Theodore Smith third in 2:06:25. It was the 10th Open Water 10 km nationals for Heron, and he finally won it. "I'm happy to finally win my first 10K after so many years," he said. "It was a pretty smooth race— I felt pretty good. I never really felt like I was struggling and felt actually way stronger the last couple of laps there."
Erica Sullivan won the women's 10 km title, beating American stars (and Olympic qualifiers) Ashley Twichell and Haley Anderson, 2:02:43-2:03:01-2:05.21. "It's really exciting, this is my first (10 km national title)," said Sullivan. "It hurt really bad because I was pretty much by myself for most of the race but I was pretty happy with it."
Heron came back on Sunday to win the 5 km title – his third – over Gravley, 59:29-59:33. Twichell won the women's 5 km – her fourth – over Anderson and Sullivan by 1:01:31-1:01:38-1:01:41.
You can receive our exclusive TSX Report by e-mail by clicking here. You can also refer a friend by clicking here, and can donate here to keep this site going.
For our 649-event International Sports Calendar for 2021 and beyond, by date and by sport, click here!