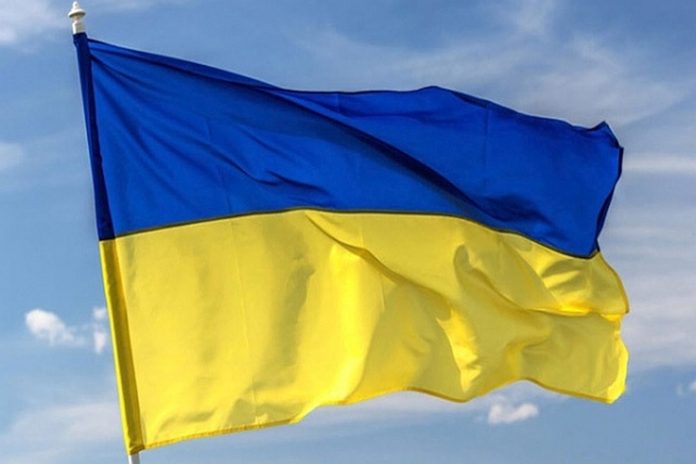 (★ So grateful to our 35 donors, who have covered 63% of our site costs for services for the first six months of 2022. If you enjoy this coverage, please donate here. ★)
Headline results of noteworthy competitions around the world/updated/:
The Russian invasion of Ukraine cast a shadow over the entire sports world this weekend:
● The Federation Internationale de Ski announced Saturday:
"We have today informed the Ski Federation of Ukraine that FIS will provide immediate financial, logistical, and technical support to our Ukrainian athletes and their teams until such time as they are able to safely return home."
It had already canceled events to be held in Russia.
● In Biathlon, the IBU will allow Russian athletes to compete as neutrals in two of the three World Cups remaining this season, but the Estonian organizers will not allow entries from Russia or Belarus. If the other World Cup organizers also wish to exclude such entries, the IBU agrees in advance.
● The World Curling Federation removed the European Championships from Perm in Russia and will hold it elsewhere.
● The Federation Internationale de Gymnastique announced "All FIG-sanctioned events planned to take place in Russia and Belarus are removed from the FIG calendar and will no longer be recognised by the FIG. No other events taking place in Russia and Belarus will be sanctioned by the FIG until further notice."
It also banned the display of Russian or Belarusian flags or playing of their anthems. Also, the FIG Foundation for Solidarity is being asked to provide "special aid to support Ukrainian athletes and other members of the Ukrainian Gymnastics Federation hit by the war."
● The International Boxing Association, whose President, Umar Kremlev, is Russian, announced that the Global Boxing Cup, scheduled for June 22 in Russia, is considering "rescheduling" the event.
● The International Canoe Federation posted Friday that it "will hold talks with all stakeholders with a view to relocating canoe events planned for Russia this year, and to follow the IOC recommendations in terms of using flags and anthem."
● The UCI noted that none of its events are scheduled for Russia or Belarus in 2022, and "calls for an immediate halt to hostilities and considers that the only way forward is through diplomatic channels."
● On Sunday, FINA announced that the World Junior Championships in Swimming, scheduled for Kazan in August, have been canceled, and "FINA will not be holding any future events in Russia if this grave crisis continues." The World 25 m Championships in December is also scheduled for Kazan, but the Ukrainian federation asked for this event to be moved, as did nine Nordic national federations – Denmark, Estonia, Faroe Islands, Finland, Iceland, Latvia, Lithuania, Norway, and Sweden – who further asked FINA "to immediately suspend Russia and Belarus from all involvement in international aquatics until a peaceful resolution of this conflict."
● The International Judo Federation posted:
"In light of the ongoing war conflict in Ukraine, the International Judo Federation announces the suspension of Mr. Vladimir Putin's status as Honorary President and Ambassador of the International Judo Federation." Putin is a devoted judoka and highly visible supporter of the sport.
The Grand Slam tournament to be held in Kazan in May was canceled.
● FIFA issued a statement of "initial measures", including:
"No international competition shall be played on the territory of Russia, with "home" matches being played on neutral territory and without spectators
"The member association representing Russia shall participate in any competition under the name 'Football Union of Russia (RFU)' and not 'Russia'
"No flag or anthem of Russia will be used in matches where teams from the Football Union of Russia participate
"FIFA will continue its ongoing dialogue with the IOC, UEFA and other sport organisations to determine any additional measures or sanctions, including a potential exclusion from competitions, that shall be applied in the near future should the situation not be improving rapidly."
The national football federations in the Czech Republic, Sweden and Poland declared they would not play Russia in any FIFA World Cup qualifying games; Poland is slated to face Russia on 24 March and both Sweden and the Czechs are possible future "RFU" opponents.
● The International Skating Union declared "The ISU is witnessing with great disbelief the events unfolding in Ukraine and is deeply concerned about the safety of the skating family in Ukraine. Our hearts go out to all those affected and our thoughts are with the entire Ukrainian people and country."
However, it confirmed that the remaining scheduled ISU events for March are to be held as scheduled (none in Russia or Belarus). No mention of excluding any Russian or Belarus entries was made.
● The International Volleyball Federation (FIVB) announced the Nations League rounds scheduled to be held in Russia in June and July will be relocated. Also, the FIVB "will review other events due to be held in Russia, including the Men's World Championship scheduled for the second semester of 2022."
The International Table Tennis Federation and International Tennis Federation both posted statements agreeing with the International Olympic Committee's position in banning future events in Russia.
There were sports on the weekend's program:
● Alpine Skiing ● The FIS men's World Cup resumed in Garmisch-Partenkirchen (GER) for men's Slalom races, with Norway's Henrik Kristoffersen – fourth in Beijing – claiming his second win of the season on Saturday.
Kristoffersen stood second at the end of the first run and although only ninth-fastest on the second run, the other leaders collapsed. Swiss Loic Meillard was third after the first run and 14th on the second run but held on to the silver. Austria's Manuel Feller, fifth after the first run, moved up to third overall by finishing 13th on the second run! First-run leader Tanguy Nef (SUI), did not finish the second run.
On Sunday, Kristoffersen doubled his pleasure by winning again, 1:52.66-1:53.01, over Britain's Dave Ryding, who won his second medal of the season. Germany's Linus Strasser won the bronze, his second medal of the season as well.
¶
The women were in Crans-Montana (SUI) for two Downhills, starting with a surprise win for Czech Ester Ledecka on Saturday.
The Snowboard Parallel Giant Slalom repeat gold medalist in Beijing, Ledecka won her third career Alpine World Cup race and her second Downhill in 1:30.17, beating Ragnhild Mowinckel (NOR: 1:30.38) and Austria's Cornelia Huetter (1:30.59).
Ledecka almost did it again on Sunday, finishing second to Swiss Priska Nufer, 30, who scored her first career World Cup medal (and win), timing 1:29:93 to Ledecka's 1:30.04. PyeongChang Olympic Downhill champ Sofia Goggia finished third in 1:30.16. American Isabella Wright was 10th.
● Athletics ● Ethiopia's Yalemzerf Yehualaw smashed the women's 10 km road world record at the Castellon 10 km in Spain, finishing in 29:14.
That crushed the 29:38 mark of Bahrain's Kalkidan Gezahegne from 2021, and Yehualaw looked like she might have gone faster, after a scintillating 14:28 first 5k! She won by a minute over Vicoty Chepngeno (KEN: 30:14).
Only Letesenbet Gidey (ETH: 29:01.03 in 2021, on the track) and Sifan Hassan (NED: 29:06.82 in 2021, on the track) have ever run faster, anywhere.
Kenya's Ronald Kwemboi won the fast men's race in 27:16 from countryman Samwei Chebolei (27:18).
¶
The U.S. collegiate conference meets were hot with two world-leading performances in standard events and a world best at 600 yards!
At the SEC Championships in College Station, Abby Steiner of Kentucky won the women's 200 m in a sensational 22.09, not only the world leader for 2022, but the no. 2 performance of all-time! Only Merlene Ottey (JAM) has run faster: 21.87 in 1993! It's the American Record as well, lowering the 22.33 standard by superstar sprinter Gwen Torrence way back in 1996!
Also at the SEC was a world-leading 4,618 pentathlon by Anna Hall of Georgia, moving her to no. 7 on the all-time U.S. indoor list.
Brandon Miller of host Texas A&M ran the no. 2 800 m of the season, winning the SEC title in 1:45.24.
At the ACC Championships in Blacksburg, Virginia, Florida State's Trey Cunningham raced to a 7.40 win in his semifinal, no. 2 in the world this season to fellow American Grant Holloway. He won the final in 7.42.
At the Big 12 Indoors in Ames, Iowa, Jonathan Jones (BAR) of Texas won the conference 600 yards title in 1:06.68, a world best, breaking the old mark of 1:06.93 by Kenyan Moitalel Mpoke of South Plains College from 2020. The distance used to be quite popular on the U.S. indoor circuit, but is rarely run any more.
¶
/Updated/The USA Track & Field Indoor Championships are this weekend in Spokane, Washington in a new facility called The Podium, with the top two finishers to qualify for the World Indoor Championships in Serbia in March. The world-leading performances:
● Men/60 m: 6.45 (=), Christian Coleman
● Men/Shot Put: 22.51 m (73-10 1/4), Ryan Crouser
● Men/Heptathlon: 6,382, Garrett Scantling
The men's 60 m was all about the return of Christian Coleman, the world-record holder and the 2018 and 2020 U.S. champ. He won his heat at 6.55 and in the final, he got out in front and managed to stay there, winning in 6.45. But Marvin Bracy, the qualifying leader and a three-time national champ in this event, was stride for stride at the close and was just behind at 6.48, equal-third on the 2022 world list. Brandon Carnes came through in third at 6.54.
Trevor Bassitt, the Ashland University 400 m hurdles star, won his first national title in the men's 400 m at 45.75, well ahead of 800 m World Champion Donavan Brazier, who was disqualified in the heats, but reinstated for the final. Brazier finished in 46.14, just ahead of Marqueze Washington (46.15).
The 800 m saw Olympian Bryce Hoppel storm to a big lead down the final straight, with Isaiah Harris emerging from the pack to get second, 1:45.30-1:46.30, with Shane Streich third (1:46.86). The time puts Hoppel at no. 3 in the world for 2020.
The much-anticipated men's 3,000 m on Saturday began with favored Olympic 1,500 m finalist Cole Hocker leading the field with Drew Hunter, but Olympic Trials 5,000 m fifth-placer Emmanuel Bor was in front for most of the race. Hocker finally struck hard just before the bell, sprinting past Bor and taking off with the lead. He was never headed and won in 7:47.50, with a 26.69 last lap. Bor finished a clear second in 7:48.64.
(Thanks to eagle-eyed reader Johanna Garton for the correction: Emmanuel Bor, not his younger brother Hillary!)
Hocker came back in Sunday's 1,500 m and waited until the final straight, but blew by defending champion Josh Thompson to set a meet record of 3:39.09, with Thompson at 3:39.24 and Henry Wynne third at 3:39.60. The last 1,500/3,000 m doubler was Paul Chelimo in 2018.
Grant Holloway won the 60 m hurdles, breaking on top from the start and winning in 7.37, ahead of Jarret Eaton (7.47) and defending champ Aaron Mallett (7.54). As dominant as Holloway is, it's (only) his first U.S. indoor national title!
Former LSU star JuVaughn Harrison won the men's high jump at 2.28 m (7-5 3/4), over Darryl Sullivan Jr. and Darius Corbin, both at 2.25 m (7-4 1/2). The men's vault was a win for Olympic silver medalist Chris Nilsen, the only one to clear 5.91 m (19-4 3/4), ahead of K.C. Lightfoot (5.86 m/19-2 3/4).
Jarrion Lawson, the Rio 2016 Olympic fourth-place in the long jump, came from fourth to first on his sixth-round jump to win at 8.19 m (26-10 1/2), passing Marquis Dendy (8.14 m/26-8 1/2) and Harrison (8.05 m/26-5). It's Lawson's second indoor title, also in 2018. Donald Scott won his third consecutive U.S. indoor triple jump crown with his fourth-round jump of 16.88 m (55-4 3/4), ahead of two-time U.S. indoor champ Chris Carter (16.67 m/54-8 3/4) and Will Claye (16.63 m/54-6 3/4). Scott's jump places him no. 4 on the 2022 world list.
Olympic champ Ryan Crouser dominated the men's shot, taking the world lead with his first throw of 22.03 (72-3 1.2) and then improving to 22.24 m (72-11 3/4) in round three and his winning throw of 22.51 m (73-10 1/4) in the fourth round. He also reached out to 22.39 m (73-5 1/2) in round five and now has the four best throws in the world this season. Josh Awotunde set a lifetime best in second with 21.74 m (71-4) to also make the team for Belgrade and move to no. 4 in 2022.
Alex Young took the men's weight at 24.84 m (81-6), no. 2 in the world this season to fellow American Daniel Haugh, who got second at 24.79 m (81-4). Garrett Scantling won the heptathlon with a world-leading 6,382, winning the 60 m, shot, 60 m hurdles, vault and 1,000 m. He moved to no. 3 on the all-time U.S. list, with the no. 7 performance.
The women's 60 m figured to be tight, with defending champion Mikiah Brisco just holding off new star Marybeth Sant Price, 7.07-7.08, with Kayla White just 0.02 back in third.
Veterans Lynna Irby and Jessica Beard took charge over the last quarter of the race to run 1-2 in the 400 m, in 51.88 and 52.05; they will have to be faster to contend at the Indoor Worlds. Ajee Wilson won her seventh U.S. indoor title with a run-from-the-front 2:01.72 win, ahead of Olivia Baker, who made the American team in second (2:02.14).
The women's 1,500 m turned out to be a last-lap sprint among leader Elle Purrier St. Pierre, Josette Norris and Heather MacLean. Purrier St. Pierre seemed to be a sure winner, but Norris – who had trailed her throughout the race – stormed to the lead on the final straightaway, but was herself passed by MacLean on the outside while Purrier St. Pierre failed to outlast Norris to the tape. MacLean won in a seasonal best of 4:06.09, with Norris 0.04 behind and Purrier St. Pierre off the team by 0.01 at 4:06.14.
Alicia Monson, the U.S. Cross Country champ, paced Sunday's 3,000 m, with Purrier St. Pierre right behind and close-in field for most of the race. But Monson pushed the pace enough to pull away, with Purrier St. Pierre then taking charge on the final straight to win the title, 8:41.53-8:43.86. Weini Kelati was third in 8:47.77.
No doubt about the women's 60 m hurdles winner, as Gabi Cunningham got to the lead by mid-race and ran away in 7.82, a lifetime best and equal-fourth in the world. Alaysha Johnson got up for second in 7.91, ahead of Christina Clemons (7.92).
Vashti Cunningham won her sixth straight U.S. indoor title, clearing 1.91 m (6-3 1/4) on her first try. Nicole Greene cleared the same height, but Cunningham won on fewer misses. Sandi Morris, the 2018 World Indoor gold medalist, won a tension-filled pole vault, clearing 4.80 m (15-9) on her second jump – equal-3rd on the world list – to outlast Olympic winner Katie Nageotte (4.75 m/15-7) and Bridget Williams (4.70 m/15-5).
The women's long jump was a win for Olympian Quanesha Burks, the 2020 national champion, at 6.85 m (21-6). Keturah Orji got her second U.S. indoor title at 14.28 m (46-10 1/4), moving her to No. 6 on the world list for 2020. Tori Franklin was second at 13.78 m (45-2 1/2).
In the women's shot, Maggie Ewen won her second national title with a 10-inch lifetime best of 19.79 m (64-11 1/4) on her second toss, extending her all-time PR from 19.54 mi (64-1 1/4i in 2021). That's no. 2 on the world list for 2022. Chase Ealey was second at 19.10 m (62-8).
Janee Kassanavoid won the women's weight at 24.28 m (79-8), a lifetime best and no. 2 on the world list for 2022. Erin Reese was second at 23.72 m (77-10).
In the women's pentathlon, 2019 World Championships finalist Chari Hawkins managed the win with 4,492 points – a lifetime best – and no. 6 on the world list for 2022. She won the 60 m hurdles and high jump and was second in the shot and long jump to outscore Olympian Kendell Williams (4,399) and Maddie Nickal (4,120).
¶
The women's world lead in the shot was set by Portugal's Auriol Dongmo, who won her national title at 19.90 m (65-3 1/2) in Pombol. That's her best ever, indoors or out.
¶
German women's shot put star Christina Schwanitz, 36, announced her retirement on Saturday after placing third at the German indoor nationals in Leipzig. She was the 2015 World Champion, won a silver in 2013 and a bronze in 2019. She was a three-time Olympian with a best of sixth in Rio in 2016. She finishes with a lifetime best of 20.77 m (68-1 3/4) from 2015.
● Basketball ● The FIBA men's World Cup qualifying games continued, with the U.S. in action in Group D during the week in Washington, D.C.
On Thursday, the U.S. smashed Puerto Rico, 93-76, overcoming a 44-42 halftime deficit with a 32-14 outburst in the third quarter. Forward Joe Johnson had 18 points to lead the U.S., supported by 15 from forward Matthew Ryan, 13 from guard Justin Wright-Foreman and 12 from forward Juwan Morgan. The American team, made up of G League players and free agents, shot 50% from the field and held the Puerto Ricans to 43.5%.
On Sunday, the U.S. (2-1) faced Mexico (3-0), which won their November match-up by 97-88. But the outcome was a lot different this time, as the Americans crushed Mexico by 89-67, taking a 24-14 first-quarter lead and 48-21 at halftime.
Point guard Langston Galloway scored 16, followed by guard David Stockton with 15, Johnson had 14 and Ryan had 12 for the U.S.; the U.S. held Mexico to just 35.1% from the field. The win brings the U.S. and Mexico to 3-1 records atop Group D, with two more games to play … in July!
● Cross Country Skiing ● Both Sprint and distance races were on in Lahti (FIN), with Olympic champ Johannes Hoesflot Klaebo (NOR) extending his seasonal lead with his seventh race win of the season.
Klaebo won the Sprint by just 0.04, in 2:58.34, ahead of France's Lucas Chanavat (2:58.38) with Norwegian teammate Sindre Skar just 0.23 behind (2:58.57).
The 15 km Classical on Sunday was a popular win by Olympic champ Iivo Niskanen on home turf, finishing in 33:06.5 to beat Klaebo (33:24.1) and Swede William Poromaa (33:24.5).
The women's Freestyle Sprint was a Swedish sweep, led by Olympic gold medalist Jonna Sundling (3:12.86), followed by Emma Ribom (3:16.14) and Beijing silver medalist Maja Dahlqvist (3:16.53). American Jessie Diggins, the bronze medalist in Beijing, finished fourth in 3:16.79.
The women's 10 km Classical was another victory for Olympic superstar Therese Johaug (NOR), who barely won in 24:28, ahead of Russia's Natalia Nepryaeva (24:29.6), with Finn Krista Parmakoski well back in third (24:44.9). American Rosie Brennan was eighth (25:31.2) and Diggins finished 20th.
● Cycling ● Amid many Covid difficulties, the UCI World Tour finally got going, with the seven-stage UAE Tour and another win for Slovenian star (and defending champion) Tadej Pogacar.
After sprint wins for Jasper Philipsen (BEL), Mark Cavendish (GBR) and Swiss Stefan Bissegger in the first three stages, Pogacar won the critical fourth stage – with its uphill finish – in a sprint to take the overall lead. He maintained it to the end, winning the final stage, also with an uphill finish and ended with a 22-second win over Britain's Adam Yates and 48 seconds over Pedro Bilbao (ESP).
Belgium's Philipsen also won a second stage and American Neilson Powless finished 11th overall.
¶
The European Classics season opened with a win for home favorite Wout van Aert in the 77th Omloop Het Nieuwsblad in Belgium, covering 204.2 km from Ghent to Ninove.
Van Aert broke away over the final 13 km, and win by 22 seconds in 4:50:46 over Sonny Colbrelli (ITA), Rio 2016 Olympic winner Greg van Avermaet (BEL), Oliver Naesen (BEL), countryman Victor Campenaerts and five more racers. Now 27, van Aert has 16 career wins on the World Tour.
● Fencing ● In the women's Foil World Cup in Guadalajara (MEX), 2018 World Champion Alice Volpi (ITA) out-pointed Tokyo gold medalist Lee Kiefer of the U.S., 15-14, in the final. Eleanor Harvey (CAN) and Olga Calissi (ITA) shared the bronze.
In the men's Foil World Cup in Cairo, Russia went 1-2, with Anton Borodachev winning over Vladislav Mylnikov, with Davide Filippi (ITA) and Takahiro Shikine (JPN) taking the bronzes.
The U.S. quartet of Nick Itkin, Chase Emmer, Adam Methieu and Gerek Meinhardt won the team title, defeating Russia, 45-34. in the final. Italy won the bronze over Korea.
● Freestyle Skiing ● The Freestyle Ski Cross and Aerials competitions in Russia were canceled by FIS, and the Moguls event in Takawazo (JPN) was canceled due to Covid restrictions.
● Gymnastics ● The FIG Apparatus World Cup in Cottbus (GER) drew a strong field, including Tokyo All-Around gold medalist Artem Dolgopyat of Israel.
But one of the biggest stars of the show turned out to be American Brody Malone. The 11th-place finisher in the Tokyo All-Around, he won the Horizontal Bar at 14.700 and took bronzes in the Parallel Bars (14.466) and Pommel Horse (14.133). He also finished sixth in Rings (13.200).
Ukraine's Ilia Kovton won the Parallel Bars at 14.966 and was runner-up on the Pommel Horse (14.166), fourth on Floor (13.500) and fifth on the Horizontal Bar (13.400). Dolgopyat had a tough meet, with a best of sixth on Floor, but teammate Alexander Myakinin took bronze on the Horizontal Bar at 14.100.
Yahor Sharankou (BLR) won the Floor at 13.933; Philip Ude (CRO) took the Pommel Horse (14.366), Ibrahim Colak (TUR) won the Rings (14.733) and Arthur Davtyan (ARM) won the Vault at 14.983.
In the women's events, Tjasa Kysselef (SLO) won the Vault at 13.183, ahead of Israel's Ofir Netzer (12.983), and the Dutch went 1-2 on the Uneven Bars with Tisha Volleman (13.333) and Sanna Veerman (13.166).
Ukraine's Daniela Batrona won the Beam at 13.200 and Alba Petisco (ESP) was tops on Floor, scoring (12.900).
¶
At the USA Gymnastics Winter Cup in Frisco, Texas, Konnor McClain won the senior women's All-Around, scoring 54.300, and winning on Beam (14.600). Skye Blakely score 53.700 for second and was runner-up on Floor (13.250) and eMjae Frazier won on Floor (13.500) and ended up third overall at 53.150.
Joscelyn Roberson won on Vault (13.125) and Nola Mathews took the Uneven Bars title (13.950), with Paityn Walker second in both.
Oklahoma senior Vitaliy Guimaraes won the men's All-Around, scoring 83.950, just better than Khoi Young (83.536) and Asher Hong (83.029). Tokyo Olympian Yul Moldauer was fourth (81.648); this was the first national competition scored under the new "bonus-point" system that rewards higher-difficulty maneuvers.
The men's individual event finals were on for Sunday afternoon.
● Nordic Combined ● The FIS World Cup resumed in Lahti (FIN), with jumping off the 130 m hill and a 10 km cross-country race, and a Team Sprint.
The Team Sprint was won by Norway's Jens Oftebro and Jorgen Graabak in 29:41.4, ahead of Austria (+1.1 seconds) and the second Norwegian team (+4.8).
Sunday's Gundersen-style race was a comeback for Norway's Jarl Magnus Riiber, who won of the first eight races this season, then suffered injuries. He won his ninth event of the season, storming to a 27.1-second win over Vinzenz Geiger (GER), 23:45.9 to 24:13.0, with seasonal leader Johannes Lamparter third (+27.4).
With four events remaining, Riiber is back to within 107 points of the World Cup lead in his quest for fourth straight title.
● Ski Jumping ● Austrian star Stefan Kraft – a Team gold medalist in Beijing – won the first post-Winter Games jumping event, also held on the 130 m hill in Lahti, scoring 283.1 points to out-distance Halvor Egner Granerud (NOR: 268.2) and Poland's Pyotr Zyla (POL: 268.0).
Kraft got a second win as part of Austria's win in the Team event, with Jan Hoerl, Clemens Aigner and Ulrich Wohlgenannt (1,087.9 points), over Slovenia (1,082.4) and Germany (1,058.0).
On Sunday, seasonal leader Ryoyu Kobayashi (JPN) and Granerud tied for the win at 278.0 each, with Kraft third (271.3) taking third.
¶
The women's World Cup tour resumed for the first time since 30 January, in Hinzenbach (AUT), with Slovenia's Olympic champ Ursa Bogataj getting her first win of the season, on a 90 m hill, beating teammate (and Olympic silver winner) Nika Kriznar and Austria's Lisa Eder, 249.7-227.7-212.8.
The Team event was won by Austria, which included World Cup leader Marita Kramer, who could not compete in Beijing due to Covid. Her team scored 819.0 to Russia's 783.9, with Slovenia third (783.4).
Kriznar got the win on Sunday, her third of the season, scoring 235.3 over Kramer's 215.1 and 212.9 for Josephine Pagnier (FRA), 19, who won her first-ever World Cup medal.
● Snowboard ● The weekend schedule was wiped out. The SnowCross competition at Mont St. Anne in Canada was canceled due to Covid restrictions and the Parallel Slalom event in Moscow was shut down due to the Russian invasion of Ukraine.
● Wrestling ● It's not a championship, but the Yasar Dogu International in Istanbul is the first United World Wrestling Ranking Event of the year and drew a huge, talented field. For USA Wrestling, it was an early measuring stick against some of the best in the world.
The amazing Jordan Burroughs – a five-time World Champion – is now 33, but showed no signs of age in winning the 79kg division, defeating fellow American Chance Marstellar, 26, in the final, 8-0. It was Marstellar's first international medal.
The U.S. also got a silver medal from James Green at 70 kg, and bronze medals from Nico Megaludis (61 kg), Joey McKenna (65 kg) and Kollin Moore at 97 kg.
Turkey had three popular winners: Soner Demirtas (74 kg), Osman Gocen (86 kg) and Taha Akgul (125 kg), and Iran scored three wins with Amir Yazdan (70 kg), Ahmad Bazrighaleh (92 kg), and Mohammad Mohaamadian (97 kg).
In the Greco-Roman division, home favorites Turkey dominated, with five wins: Adem Burak (55 kg), Selcuk Can (72 kg), Yunus Emre Basar (77 kg), Burhan Akbudak (82 kg) and Osman Yildirim (130 kg). Uzbekistan field three champions, with Islomjon Bakhramov (63 kg), Mahmud Bakhshilloev (67 kg) and Rustam Assakalov (97 kg).
The U.S. claimed six medals in the women's Freestyle and scored a win in the 55 kg class with Jacarra Winchester and at 65 kg in the all-U.S. final, with Forrest Molinari defeating Mallory Velte, 7-4.
The American contingent took the bronze at 53 kg (Dom Parrish), a bronze at 65 kg with Emma Bruntil and a silver by Macey Kilty at 62 kg.
You can receive our exclusive TSX Report by e-mail by clicking here. You can also refer a friend by clicking here, and can donate here to keep this site going.
For our 832-event International Sports Calendar for 2022 and beyond, by date and by sport, click here!