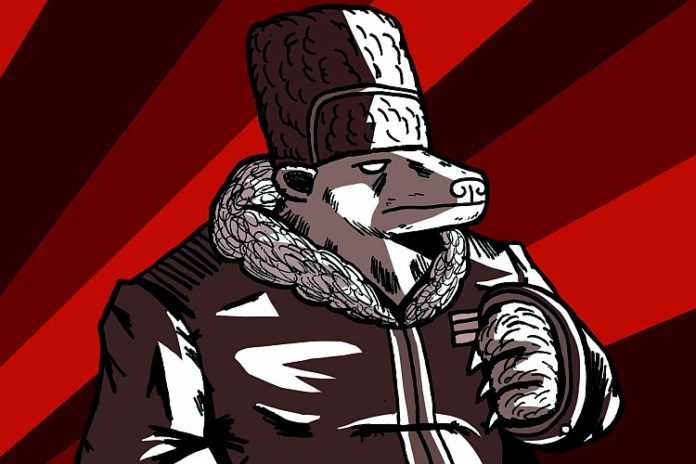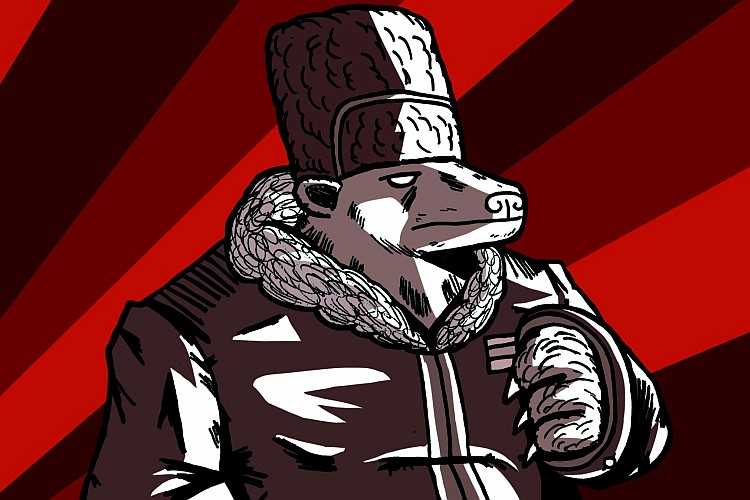 (★ So grateful to our 35 donors, who have covered 63% of our site costs for services for the first six months of 2022. If you enjoy this coverage, please donate here. ★)
● Plus: Winter Paralympics: what now? = Beijing 2022: Final Covid testing figures in = Football: strong FIFA finances in 2021 = Scoreboard: USATF Indoor Champs this weekend ●
In an extraordinary step following Russia's invasion of Ukraine on Thursday, the International Olympic Committee issued a call to action:
"The IOC [Executive Board] today urges all International Sports Federations to relocate or cancel their sports events currently planned in Russia or Belarus. They should take the breach of the Olympic Truce by the Russian and Belarussian governments into account and give the safety and security of the athletes absolute priority. The IOC itself has no events planned in Russia or Belarus.
"In addition, the IOC EB urges that no Russian or Belarussian national flag be displayed and no Russian or Belarussian anthem be played in international sports events which are not already part of the respective World Anti-Doping Agency (WADA) sanctions for Russia."
This is not the usual, methodical process that the IOC is famous for, but these are not normal times. The invasion of Ukraine has started a chain reaction:
● Skiing: "The [Federation Internationale de Ski] has decided that in the interest of the safety of all participants and to maintain the integrity of the World Cup, that all remaining World Cup events scheduled to take place in Russia between now and the end of the 2021-22 season will be cancelled or moved to another location."
This includes events this weekend in Freestyle Ski Cross and Aerials. The FIS notice adds that "Participants are already on site at the two World Cup events that were planned for this weekend (Ski Cross and Aerials) and FIS is working closely with the involved stakeholders to ensure their quick return back home."
The other impacted events are in Cross Country, Freestyle Skiing (aerials) and Ski Jumping.
● Aquatics: "Following consultation with many athletes, in addition to National Federations and concerned members of the FINA Family, the forthcoming FINA Men's Water Polo World League game (RUS v GRE) will no longer take place as scheduled in St. Petersburg (8 March). Furthermore, the cluster event of FINA Artistic Swimming and Diving World Series in Kazan will be cancelled (8-10 April).
"Where alternative arrangements can be made for these events, they will be communicated as soon as possible.
"Other FINA events that are scheduled in Russia for later in the year are under close review, with FINA monitoring events in Ukraine very carefully."
The World Junior Championships in swimming are scheduled for Kazan in Russia in August and the World 25 m Championships at the same site in December.
● Football: "The UEFA Executive Committee decided to relocate the final of the 2021/22 UEFA Men's Champions League from Saint Petersburg to Stade de France in Saint-Denis. The game will be played as initially scheduled on Saturday 28 May at 21:00 CET. …
"At today's meeting, the UEFA Executive Committee also decided that Russian and Ukrainian clubs and national teams competing in UEFA competitions will be required to play their home matches at neutral venues until further notice."
The FIFA Council met on Thursday (24th), with a full agenda, but also stated, "Regarding football matters in both Ukraine and Russia, FIFA will continue to monitor the situation and updates in relation to the upcoming FIFA World Cup Qatar 2022 qualifiers will be communicated in due course."
The football associations in Poland, Sweden and the Czech Republic issued a joint statement on Thursday that they will not play World Cup qualifying matches on Russian soil; Poland is scheduled to play in Russia on 24 March.
● SportAccord ● The annual, massive meeting of all International Federations was scheduled for Ekaterinburg in May. Today:
"The SportAccord Executive Committee met today and unanimously decided to cancel the SportAccord World Sport & Business Summit, 15-20 May 2022 in Ekaterinburg, Russia."
There was no word on schedule changes from the federations governing fencing (with a Russian president), judo, gymnastics or volleyball, which have events scheduled in Russia later in the year.
Interestingly, the IOC statement also included Belarus, which has been under scrutiny for some time for its actions against athletes in the country. International events scheduled to be held there include a Rhythmic Gymnastics World Cup in September.
¶
Former Associated Press reporter Steve Wilson, who covered the Olympic beat for many years, tweeted:
"This would be third time in 14 years that Russia has violated the Olympic Truce resolution. In 2008 during Beijing Games, Russia went to war with Georgia. In 2014 during Sochi Games, Russia annexed Crimea. Add that to the doping scandals."
So what about just expelling Russia and being done with it?
It has happened before. Germany was barred from participating in two Games after World War I and the 1948 Games after World War II. More recent was the expulsion of South Africa for its apartheid policies; the Olympedia.com site explains the process in detail, but in summary:
● 1962: After South Africa fielded an all-white team in Rome in 1960, the IOC voted to suspend its National Olympic Committee for a year, and then suspended it again in 1964, not allowing a team at the Tokyo Games.
● 1968: After an IOC delegation visited South Africa in 1967, a multi-racial team was approved for Mexico City, but a threatened African boycott led to a postal vote of 47-17 (eight abstained) to suspend South Africa again.
● 1970: The IOC Session voted, 35-28 (with three abstaining) to expel South Africa. The ban was not lifted until 1991: 21 years later .
An integrated South African team appeared in Barcelona in 1992, having missed seven Games in a row.
As for Russia, it has two current IOC members: former tennis player Shamil Tarpishchev (elected in 1994) and former women's pole vault star Yelena Isinbayeva, a member of the Athletes' Commission. Belarus has none. The IOC Session will meet again on 20 May 2022 since it was not able to conclude its business in Beijing during the Winter Games. The process could start there.
(Thanks to reader Brian Russell for noting that gymnast Nellie Kim (BLR) – mentioned yesterday – competed for the USSR and not for Russia!)
≡ THE 5-RING CIRCUS ≡
● XIII Winter Paralympic Games: Beijing 2022 ● What of the Paralympics, scheduled to start on 4 March?
The International Paralympic Committee also condemned the Russian invasion; said IPC President Andrew Parsons (BRA):
"This is a truly horrible situation, and we are greatly concerned about our National Paralympic Committee and Para athletes from Ukraine.
"Our top priority right now is the safety and well-being of the Ukrainian delegation, with whom we are in regular dialogue. Earlier today I spoke with Valeriy Sushkevych, the President of the Ukrainian Paralympic Committee, who informed me that his Para athletes wish to compete in Beijing, however getting the team to Beijing is going to be a mammoth challenge."
The U.S. Olympic & Paralympic Committee named a 67-member team to go to Beijing, about 10% of the total number of athletes expected at the Games. China is sending 96. The strict anti-Covid measures experienced during the Olympic Winter Games remain in full force.
Where there were essentially no protests during the Winter Games, what will the situation be with the Russian contestants at the Winter Paralympics?
● XXIV Olympic Winter Games: Beijing 2022 ● The end of the "Olympic period" on 23 February means the final statistics are in for the Covid testing effort.
The Beijing organizers reported two airport positives, no doubt for people coming in for the Paralympics, but none within the closed loop. In all, there were 307 positives at the airport across 16,385 tests (1.9%) since the closed-loop program started on 4 January.
Inside the closed loop, there were 172 total positives across 2,358,591 tests for a less than 0.1% positivity rate. That's pretty low.
● Football ● The FIFA Council meet on 24 February and approved the agenda for the 72nd FIFA Congress in Doha (QAT) on 31 March 2022. President Gianni Infantino (SUI) noted in the short news conference afterwards that "In such situations, football is definitely not a priority," but referred to the good financial results in the published FIFA Annual Report.
For the 2019-22 quadrennial, contracted revenues hit $6.114 billion with a year to go, so the total will exceed the budgeted figure of $6.44 billion. Revenues in 2021 were $766 million, including $123 million in broadcasting rights, $131 million in sponsorships, $12 million in hospitality sales (mostly from the 2021 Arab Cup), $180 million from licensing and other revenues of $320 million, with $201 million from "an award by the United States Department of Justice to the FIFA Foundation as compensation for the losses suffered by FIFA, Concacaf and CONMEBOL as victims of decades of football corruption schemes."
FIFA spent $1.077 billion, mostly in development and education ($555 million).
Total assets were $5.492 billion, with $1.638 billion in reserves. The budget for 2023 includes $807 million in revenue.
≡ SCOREBOARD ≡
● Athletics ● The USA Track & Field Indoor Championships are this weekend in Spokane, Washington in a new facility called The Podium, seating about 4,000.
The top two finishers in each event will qualify for the World Indoor Championships in Serbia in March, provided they have met the meet qualifying standard.
The meet will be televised nationally on CNBC from 5-7 p.m. Eastern time on both Saturday and Sunday.
You can receive our exclusive TSX Report by e-mail by clicking here. You can also refer a friend by clicking here, and can donate here to keep this site going.
For our 832-event International Sports Calendar for 2022 and beyond, by date and by sport, click here!