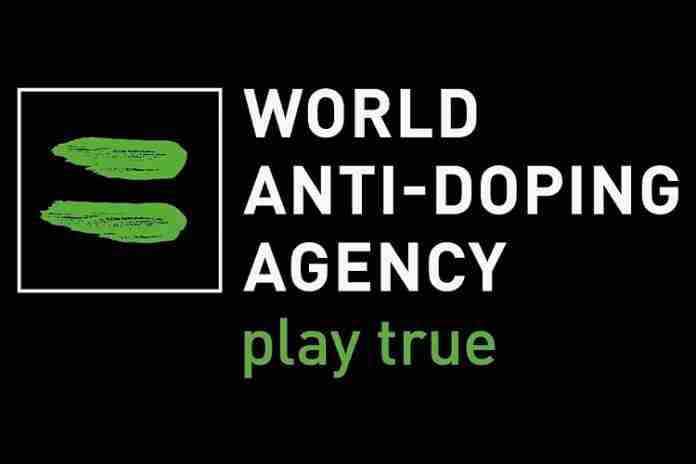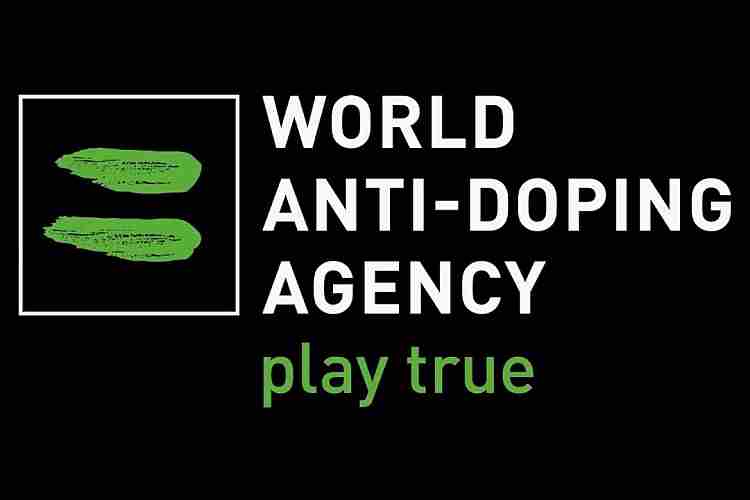 News, views and noise from the non-stop, worldwide circus of Olympic sport:
≡ SPOTLIGHT ≡
When the World Anti-Doping Agency suspends a testing laboratory, often for a minor technical issue, it's usually barely worth notice. When the lab is in Moscow, it's news.
Of course, the Moscow lab was the operations center for the giant Russian doping program from 2011-15, but WADA has seen dramatic improvements from the Russian Anti-Doping Agency under its supervision over the last several years. But on Friday, WADA's Executive Committee revoked the "approved status" of the Russian National Anti-Doping Laboratory, located at Moscow State University.
Already under a provisional suspension, the action means that the Moscow lab "remains ineligible to carry out any work related to the analysis of blood samples in connection with the ABP or any other form of anti-doping analysis …" It can appeal the decision to the Court of Arbitration for Sport.
This suspension emanates from the tampering of data provided to WADA in January 2019, when the state-sponsored Russian doping program was being unraveled. WADA declared the lab to be provisionally suspended in January 2020, but wanted to wait until after the Court of Arbitration for Sport's decision on WADA's first set of sanctions to consider the matter further; that decision was handed down in December 2020.
Now, the ethical breach of falsifying the data provided to WADA in January 2019 is being addressed with the suspension of the Moscow lab.
Will this ever end? Russian President Vladimir Putin is asking too. The Russian news agency TASS reported on Friday:
"President Vladimir Putin ruled on Friday that the Russian Sports Ministry as well as all of the involved national sports organizations must resort to measures aimed at the reinstatement of the Russian Anti-Doping Agency (RUSADA) with WADA and of the All-Russian Athletics Federation (RusAF) with World Athletics."
WADA's sanctions on Russia, as modified by the Court of Arbitration for Sport, continue through December 2022.
Folks, this isn't over.
≡ THE 5-RING CIRCUS ≡
● Athletics ● A 14 October hearing will be held concerning doping sanctions for now-retired Jamaican sprinter Nesta Carter.
The Jamaica Anti-Doping Disciplinary Panel will hear a new case concerning Carter, whose sample from the Beijing 2008 Olympic Games came back positive in a re-test in 2016. He was disqualified from the 4×100 m relay, won by Jamaica, but subsequently awarded to Trinidad & Tobago.
Carter, now 35, ran 9.78 for 100 m at his best, still no. 9 on the all-time list. He stated in August that he was retiring due to a medical condition that required treatments that would be in violation of the World Anti-Doping Code.
● Baseball ● Last week's WBSC U-23 men's Baseball World Cup concluded in Mexico, with Venezuela beating Mexico, 4-0, in the championship game and Colombia getting past Cuba, 5-3, for the bronze medal.
Also reported was the defection of 11 or 12 members (out of 24) of the Cuban team. Reports speculated that bad conditions in Cuba itself are part of the problem, as is the possibility to play professionally in the U.S.
Cuba's National Institute of Sports, Physical Education and Recreation (INDER) called the actions of the defectors "vile abandonments" and accused the players of "weak morals and ethics" adding:
"Is it so difficult to learn, from the cradle, that one doesn't pursue dreams or personal projects by putting universal values such as commitment, responsibility and patriotism to one side?"
No official reports of the whereabouts of the defecting players have been issued as yet.
● Gymnastics ● The U.S. will send a women's team full of new faces to the 2021 FIG World Artistic Championships in Japan next week.
Olympic alternates Kayla DiCello and Leanne Wong head the team, which also includes eMjae Frazier and Konnor McClain. The team was selected based on a training camp in Indianapolis, with DiCello posting the highest All-Around score of 55.35. Frazier was second (54.05), Wong third (53.40) and McClain came in fourth (52.00).
● Skiing ● The Federation Internationale de Ski held an Extraordinary Congress on 8 October and voted – barely – to remain the Federation Internationale de Ski.
Two alternatives were proposed, with "International Ski and Snowboard Federation" receiving 57 votes and "International Snowsports Federation" receiving 51. In the second round of voting, the "Ski and Snowboard Federation" name won by 66-49 (57%), but that was short of the 2/3rds majority required. So the federation's name is unchanged for now.
The Congress did adopt, for the first time, term limits: "With effect from the 2022 Ordinary Congress, the President and the Council Members may be re-elected but shall serve no longer than twelve (12) years from the date of the 2022 elections of President and Council Members, and if a Council Member is elected as President, the overall maximum combined term shall not exceed twenty (20) years."
The five presidents in the history of the federation served 10 years (Ivan Holmquist/SWE: 1934-34), 17 years (Nikolai Ramm Ostgaard/SWE: 1934-51), 47 years (Marc Hodler/SUI: 1951-98) and 23 years (Gian Franco Kasper/SUI: 1998-2021), with Johan Eliasch (SWE) elected in 2021.
● Swimming ● More sad news about allegations of abuse and forthcoming investigations.
At the University of Southern California, SwimSwam.com reported that head swimming and diving coach Jeremy Kipp has been placed on administrative leave. An investigation into allegations of abusive conduct towards athletes is apparently in the beginning stages.
Kipp is beginning his second season at the helm of the legendary USC program, following the retirement of Dave Salo in May 2020.
In Australia, a 5 October report on the Australian Broadcasting Corporation (ABC) detailed accusations of abuse of four swimmers in the 1980s by well-known coach John Wright. One was 1980 Olympian Shane Lewis, who died earlier this year from a prescription drug overdose at age 47.
Lewis contacted Swimming Australia about the incidents in 2016, but when the federation asked for more details in an e-mail, he didn't think that was sufficient. Lewis then received a letter asking "to hear from you further – either in writing, verbally by phone, or in person – as soon as you are able."
Child protection advocate Hetty Johnston, working with Lewis at the time, told ABC:
"Swimming Australia wrote a lovely letter. But the word sorry didn't appear in it anywhere. And what a survivor always looks for is that everyone wants to know, deep in your soul, that what happened is not your fault. And he was, you know, he was discouraged by it, most definitely discouraged by it."
Current Swimming Australia chief executive Eugenie Buckley noted that in 2016, the federation had asked Lewis for more information, spoke to Johnston, the police and referred the allegations to the Royal Commission into Institutional Responses into Child Sexual Abuse.
● Volleyball ● The first major development from the formation of Volleyball World, a promotion entity own by the FIVB and CVC Capital Partners was announced Saturday: the Beach Pro Tour.
This is a re-organization of the FIVB World Tour, which has been the top-level program for professional beach volleyball, but which was badly splintered into five levels of tournaments, from one-star to five-star.
The new program, to begin in 2022, separates play into three clearly-defined levels: Elite for the top 16 men's and women's teams over four days: Challenge, for the next 24 teams (and others who can player in a qualifying round), and Futures, for another 16 teams. The pre-tournament qualifications are over and the top teams are supposed to face each other continuously during the season.
Eight Elite tournaments have been scheduled for far, beginning in March in Brazil and continuing in Mexico, South Africa, Czech Republic, Latvia, Switzerland, Qatar and Australia (in November). A Beach Pro Tour final will be organized for the top 10 teams.
The details on prize money, ranking points, relegation, injury replacements and so on are yet to be announced. But this is a disciplined attempt to sort out what tournaments are important and which are not. That's a promising start.
≡ SCOREBOARD ≡
● Athletics ● Ethiopia's Seifu Tura and Kenyan World Champion Ruth Chepngetich turned in stellar performances to win the Chicago Marathon on Sunday morning, with Americans Galen Rupp and Emma Bates finishing second.
In the men's race, Tura won his third career marathon, but first World Marathon Majors title with a steady performance, while Rupp had to come from behind. A group of eight separated from the field early, but it was down to six by the halfway point as Rueben Kipyego (KEN) led at 1:02:29. Rupp was seventh, but 10 seconds down to the lead pack.
The American star had rejoined the lead group by 25 km and was fourth at 30 km, with Kenyan Eric Kiptanui in the lead. Then the racing really started. Tura, Kiptanui and Rupp had broken free by 35 km and were 28 seconds up on Japan's Kengo Suzuki. Tura then turned up the heat, running 14:33 for the next 5 km and dropping Rupp, 1:59:44 to 1:59:53 with Kiptanuti third at 2:00:05, at 40 km.
That's how they finished, with Tura winning in 2:06:12 – his third-fastest ever – and Rupp following in 2:06:35 (also his third-fastest) and Kiptanui at 2:06:51. Suzuki was fourth in 2:08:50. Rupp's time is the no. 6 performance in U.S. history (and he now has three of the six).
The women's race was owned by 2019 World Champion Chepngetich. She had a five-second lead at 5 km, 27 seconds at 10 km and 1:04 by 15 km! She crossed the half in 1:07:34 and had fallen off of world-record pace, but powered on to win easily in 2:22:31, the no. 14 performance of 2021.
Behind her, Americans Sara Hall and Bates were third and 6th at the half, but were 3-4 by 25 km, both chasing Kenya's Vivian Kiplagat. Bates passed Hall for third by 35 km, but then Kiplagat blew up over the next 5 km and Bates and Hall passed by to finish 2-3 in 2:24:20 and 2:27:19.
That was a lifetime best for Bates, 29, by more than a minute and moves her to no. 9 on the all-time U.S. list. It was Hall's fifth-best time and her second medal in a World Marathon Major. Kiplagat got home in 2:29:14 for fifth.
What about Shalane Flanagan's effort for six sub-3:00 marathons in seven weeks? She's still on track – pun intended – with a 25th-place finish in 2:46:39. Now she has to go again on Monday in Boston!
¶
If you have ever wondered about how professional runners get paid for races, David Monti of Race Results Weekly explains it nicely in a story reprinted on RunnerSpace.com.
● Beach Volleyball ● The FIVB World Tour Final in Cagliari saw the confirmation that Norway's Anders Mol and Christian Sorum are the best men's pair on the planet.
The Olympic champions won their second World Tour final with a straight set (22-20, 23-21) thriller over Ondrej Perusic and David Schweiner (CZE) completing an impressive run through the tournament. It's their 14th career World Tour win. The Dutch pair of Christiaan Varenhorst and Steven Van de Velde took third, defeating Paolo Nicolai and Daniele Lupo (ITA), 23-21, 21-17.
The women's title went to Germany's 2021 European Championships bronze medalists Karla Borger and Julia Sude, winners over 2019 World Champions Sarah Pavan and Melissa Humana-Paredes (CAN), 21-13, 23-21. Olympic champs Alix Klineman and April Ross of the U.S. finished third, defeating Nadezda Makroguzova and Svetlana Kholomina (RUS), 21-8, 21-17.
● Cycling ● The UCI World Tour is nearing its end when the famed Il Lombardia comes on the schedule, the last of five "Monument" races that date back to the 1890s. Last Saturday's 118th Il Lombardia was a misery-inducing, seven-climb marathon over 239 km from Como to Bergamo that ended with another win for Slovenian star Tadej Pogacar.
Already the Tour de France champion in 2021 and winner of the Liege-Bastogne-Liege Monument race in April, Pogacar attacked with 35 km remaining in the race and broke free on the final major climb up the Passo di Ganda. Only Italy's Fausto Masnada came up the challenge with about 16 km left, but Pogacar had more than enough to win in 6:01:39. Britain's Adam Yates outdueled Slovenia's Primoz Roglic for third (+0:51).
¶
At The Women's Tour in Great Britain, Dutch star Demi Vollering won the overall title, taking charge after a win in the third stage and holding on for the final three. Vollering crushed everyone in the Individual Time Trial, winning by more than a minute and then finishing with the pack in the other stages.
Vollering finished with a winning margin of 1:02 over Juliette Labos (FRA) and 1:05 in front of Clara Copponi (FRA).
● Football ● The U.S. Men's National Team went into Estadio Rommel Fernandez in Panama City (PAN) never having lost in a World Cup Qualifier, having won twice and tied twice.
Until Sunday, when a Anibal Godoy header off an Eric Davis corner kick in the 54th minute found the net in a 1-0 defeat. It was the U.S.'s first loss in World Cup 2022 qualifying (now 2-1-2) and ended a 13-game unbeaten streak.
With seven new starters in the line-up from Thursday's 2-0 win over Jamaica, the U.S. attack was simply listless, with five total shots at goal and none on goal! Panama had eight shots and found U.S. keeper Matt Turner on four of them. The Panamanian defense was quick to the ball and the American attack found no shooting lanes, and not enough speed to get behind the defense.
The game was physical, with 22 fouls and plenty of work for the training and medical staffs on both sides. The U.S. is now 16-2-6 vs. Panama all-time.
In the other games, Costa Rica beat El Salvador, 2-1; Jamaica and Canada played to a scoreless tie and Mexico defeated Honduras, 3-0. That leaves Mexico on top of the standings with 11 points, followed by the U.S. and Panama (both 8) and then Canada and Costa Rica (both 6).
This was the fifth match-day of 14 in the eight-nation CONCACAF qualifying tournament; the final match of this window comes Wednesday, with the U.S. hosting Costa Rica in Columbus, Ohio.
¶
In the UEFA Nations League final in Milan, France bounced back from its Euro 2020 disappointment to win a tight, 2-1 battle with Spain.
The French, the reigning World Cup champions, came back from an 0-2 deficit to defeat Belgium in their semi and fell behind, 0-1, by a 66th-minute, left-footed strike by Spain's Mikel Oyarzabal across the goal. But the deficit was erased two minutes later by French striker Karim Benzema with a long line drive that landed in the far top corner of the Spanish goal and the sides struggled at 1-1.
Then midfielder Theo Hernandez found superstar striker Kylian Mbappe at the left of the Spanish goal and he converted with a sharp, left-footed liner past Spanish keeper Unai Simon for a 2-1 lead in the 80th minute. Replay showed Mbappe offsides, but the goal was allowed to stand.
Spain pressured wildy in the final minutes, but could not equalize and the French – after being eliminated in the Round of the 16 at Euro 2020 – took home the Nations League trophy.
Italy defeated Belgium, 2-1, in Turin to take third place and rebound from its first loss in a record 37 matches in the semifinal.
● Swimming ● The second stage of the FINA World Cup was held in Budapest (HUN) in a 25 m pool, with American Tom Shields claiming four wins and a piece of history.
Shields, 30, won the 50 m Butterfly in 21.99 to set the American Record and replace Caeleb Dressel's 22.04 mark from 2020, and move to no. 6 all-time in the history of the event, Shields also won the 100 m and 200 m Fly events, as well as the 100 m Back for four wins overall.
But he wasn't the biggest winner of the meet. That was South African teen Matt Sates, 18, who won the 100-200-400 m Medleys, the 200 m Free and the 400 m Free, the latter in a World Junior Record of 3:37.92. In the World Cup opener in Berlin, he set World Junior marks in the 200 m Free and 200 m Medley. By the way, he's headed to the U.S. to swim for Georgia!
Australia's Emma McKeon was one of three women to win three events, including the 50-100 m Frees and the 50 m Fly. Kira Toussaint (NED) took the 50-100-200 m Backstrokes and Swiss Maria Ugolkova won the 200 m Butterfly and the 100-200 m Medleys.
● Wrestling ● The UWW World Championships concluded in Oslo, with the U.S. picking up its 15th medal of the event with a bronze by G'Angelo Hancock in the Greco-Roman 97 kg division.
In his fourth Worlds, Hancock lost his semifinal against Hungary's Alex Szoke on criteria after a 4-4 tie in regulation. In the bronze-medal match, Hancock piled up a 3-0 lead on Peter Oehler (GER), who was unable to continue after an injury at the 3:32 mark.
Iran won four titles in the Greco-Roman division, with victories by Meisam Dalkhani (63 kg), Mohammad Reza Geraei (67 kg), Mohammad Hadi Saravi (97 kg) and Ali Akbar Yousefi (130 kg). However, Russia won the team title.
In the overall medal table, Russia led with 18 total medals (4-5-9), with the U.S. following at 15 (5-5-5) and Iran at 13 (7-3-3). Japan also had five wins and 12 medals overall (5-3-4).
You can receive our exclusive TSX Report by e-mail by clicking here. You can also refer a friend by clicking here, and can donate here to keep this site going.
For our 743-event International Sports Calendar for 2021 and beyond, by date and by sport, click here!