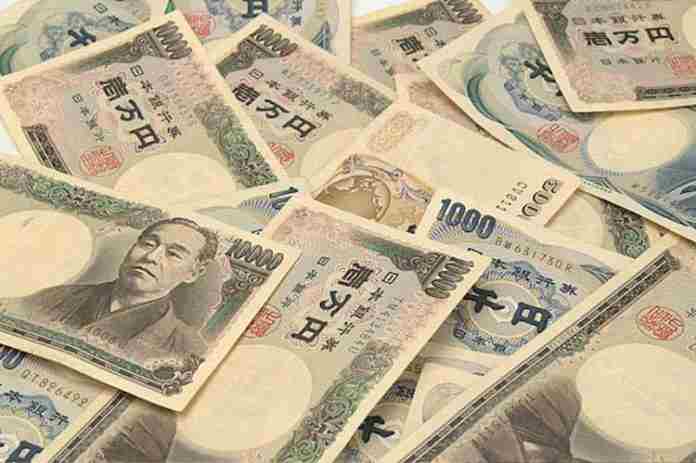 News, views and noise from the non-stop, worldwide circus of Olympic sport:
● Games of the XXXII Olympiad: Tokyo 2020 ● U.S. purchasers of ticket and accommodations packages to travel to the Tokyo Games from the U.S. Olympic & Paralympic Committee's official vendor, Cosport, received notices over the weekend about possible refunds.
It's anything but straightforward, as the message noted:
● "The refund process Tokyo 2020 will develop likely will be similar to the way refunds were provided for those who chose the option not to attend due to the postponement. We have learned from that unprecedented situation and are endeavoring to make the process smoother.
● "The Tokyo 2020 organizers first will have to return the necessary funds to CoSport because CoSport, as an intermediary, long ago forwarded your payments for your tickets to them.
● "Tokyo 2020 has confirmed it will honor this responsibility in its announcement.
● "If you have purchased ticket and hotel packages, we also will have to work with the Japanese hotels to refund the monies already provided to them to secure your rooms.
● "We will provide your refund as soon as the process allows; however, as the organizers continue to navigate the impact of COVID-19, the process likely will take some time. We ask for your patience and understanding in advance as the Olympic authorities and we work through the details.
● "For the reasons specified above, CoSport is unable to provide an immediate refund. Any attempt to obtain a refund through third parties, such as credit card companies, rather than directly from CoSport, prior to any final announcement related to the refund policy Tokyo 2020 will develop or before the entities mentioned above return your monies to CoSport, will not be honored. Experience has shown that attempts to circumvent the official process will complicate the process and delay your refund."
CoSport, headquartered in Far Hills, New Jersey, is the authorized seller for National Olympic Committees in Australia, Bulgaria, Croatia, Greece, Jordan, Norway, Sweden and the United States. Its special terms for the postponement last March from 2020 to 2021, as posted on its Web site, included:
"For all Package purchases, within specified days of the official competition schedule being published by [Tokyo 2020] as a result of postponement, if the client's place cannot be secured for the new date due to changes in schedule and/or venue, [CoSport] will offer you the following purchase return options:
"1. Receive CoSport credit of the full value of your package and apply it to future Games, such as Tokyo 2020 or Beijing 2022 where CoSport is already preparing to offer new inclusive packages.
"2. Resell your package through CoSport so you are refunded 95% of its full value once it is purchased by a new Tokyo customer. Should your package remain unsold by January 15, 2021, CoSport will refund you 75% of its value.
"3. Return your package directly to CoSport and be refunded 75% of its full value."
As CoSport explained, the situation is going to take some time to resolve, especially since it is not clear how and when the Tokyo organizers are going to refund the ticket money, what the venue capacities might be for the Games and if some of these tickets can be re-sold, and what happens with hotel refunds.
¶
Kyodo News Service reported that most of the volunteers coming from abroad to work at the Games will not be allowed to enter Japan:
"Officials with knowledge of the planning said the exception could be made for around 500 volunteers, whose roles cannot easily be performed by somebody living in Japan, such as those who are capable of speaking minority languages. …
"[Tokyo 2020 chief executive Toshiro] Muto said about 2,300 foreign nationals living abroad have been registered as volunteers. …
"Japanese citizens living abroad are expected to be allowed to volunteer, according to the officials."
What has not been specified yet are any further conditions or restrictions on foreigners coming as Games staff for International Federations, National Olympic Committees, rights-holding broadcasters and others. These folks are involved in the staging of the Games, but the organizers could ask them to lower their staff levels and/or replace them with Japanese nationals to the extent possible.
● World Anti-Doping Agency ● The first meeting in 2021 of the WADA Athlete Committee took place last week, and included a report noting:
"[R]egarding the ongoing COVID-19 pandemic and its impact on the global anti-doping program. Members were told that testing is now back to about 80% of where it was in 2019; and, were reassured that COVID-19 vaccines would not interfere with anti-doping testing."
● Athletics ● Britain's Athletics Weekly reported that coronavirus infections were poorly controlled at the recent European Indoor Championships from 4-7 March in Torun, Poland:
"At least 10 members of the British squad have tested positive, leading to the entire party having to isolate for 10 days on their return to the UK. At least eight Dutch athletes also tested positive, with similar numbers in the German squad, a reported 15 in the Italian team and cases among the French, Irish and Danish teams too. …
"Belgian sprinter Eline Berings, meanwhile, criticised the testing procedures after having to pull out of the semi-finals of the 60m after what was she claimed was a false positive."
European Athletics posted a message which went into great detail on the testing protocols used, and noted:
"All athletes, plus all member federation staff, guests, volunteers, technical suppliers and event staff, a total of 1,920 people, were tested according to this protocol. …
"[A]ll the positive cases that have been communicated to date can be traced back to two hotels where the affected teams were staying, although not all teams staying in these hotels posted positive cases. There have been no positive cases reported by member federations, or event staff, officials, volunteers or guests staying in the other hotels.
"Unfortunately the investigation also uncovered that the aforementioned strict sanitary protocol that should also have been followed in team hotels was not always fully respected."
World Athletics chief Sebastian Coe (GBR) was asked about concerns for the World Relays, scheduled for 1-2 May and also in Poland (Silesia), and indicated that the federation's Health and Science team is huddling with European Athletics to understand the issues in Torun.
¶
World Athletics announced a unique "Global Conversation" about the future of the sport – open to anyone and everyone who wants contribute – as a prelude to the construction of a "World Plan for Athletics" for 2022-30:
"The World Plan will be a key document for all involved in the sport, setting out a roadmap for the growth and development of athletics through to 2030.
"Its purpose is to listen to the athletics community, to identify where the sport stands now throughout the world, and to establish a vision and direction for the period through to 2030, setting out how both World Athletics, its Member Federations and Area Associations, and other people involved in athletics can work together to develop and grow the sport across the world. The plan will contain clear roles and responsibilities, timelines, measurable outcomes and resource and budget implications. …
"This worldwide campaign will run for a six-week period in the form of a survey available in 12 different languages."
The seven-member World Plan working group responsible for the program is chaired by U.S. World Athletics Council member Willie Banks, with assistance from the Deloitte Sport Business Group. The plan itself is to be developed by the middle of the year and the final plan submitted to the World Athletics Congress for approval in November.
The survey form can be accessed here.
¶
Further world-leading performances from the weekend included a 49.48 in the men's 400 m hurdles by American Kenny Selmon at the Panther Invitational in Atlanta, Georgia, and a 76.82 m (252-0) toss by World Champion DeAnna Price (USA) in the women's hammer at the Cornell Invite in Carbondale, Illinois.
● Cycling ● The 100th edition of the seven-stage Volta Ciclista a Catalunya is underway in Spain, beginning in Calella and finishing on Sunday in Barcelona. Three-time winner Alejandro Valverde of Spain and four-time Tour de France champ Chris Froome (GBR) are the star attractions, but the first-stage winner on Monday (174.8 km) was Dane Andreas Kron, who won a downhill battle to the finish from Luis Leon Sanchez (ESP), Remy Rochas (FRA) and German Lennard Kamna.
After an Individual Time Trial tomorrow, the race will be decided in the three mountain stages on Wednesday, Thursday and Friday.
● Figure Skating ● The ISU World Championships in Stockholm (SWE) started on Monday, but the federation announced a positive test for the coronavirus in the sequestered athlete environment:
"The ISU and Organizing Committee will respect the privacy of the respective person and inform the remaining Event Participants internally of the situation.
"The protocol as set out in the ISU Health Regulations for Event participants is being followed namely:
"– the respective person will not be allowed to participate at the ISU World Figure Skating Championships 2021
" – the respective person has been quarantined and all the required measures have been followed
"– Close contact persons were identified and isolated for further checks and appropriate measures were taken
"– OC Medical Team/ISU Medical Advisor assessed the situation and followed the ISU Health Regulations for Event Participants in harmony with the Swedish public health guidelines"
The competitions begin on Wednesday with the women's Short Program and Pairs Short Program and continue through Saturday. An all-star exhibition will be held on Sunday.
● Football ● Both of the Group B games at the CONCACAF men's Olympic Qualifying Tournament ended in draws on Monday, with Canada and Haiti finishing 0-0 and Honduras and El Salvador ending 1-1. So, Canada and Honduras both have four points, to one for Haiti and El Salvador. On Thursday, Canada and Honduras will play, as will El Salvador and Haiti. The top two in the group will advance to compete against Mexico and the U.S. in the tournament semifinals for the right to go to the Tokyo Games.
The final games in Group A on Wednesday have the U.S. (2-0) vs. Mexico (2-0) and the Dominican Republic (0-2) vs. Costa Rica (0-2).
● Gymnastics ● Former Canadian women's national team coach Dave Brubaker was banned from the sport for life by Gymnastics Canada on Saturday (20th).
Brubaker was suspended when he was arrested in December 2017 on charges of sexual assault and sexual exploitation; he was found not guilty in a trial that concluded in 2019.
The Canadian Press reported "Liz Brubaker, his wife, also was provisionally suspended in 2019 following the receipt of written complaints while she was a coach at Bluewater Gymnastics Club in Sarnia, Ontario. Gymnastics Canada says Liz Brubaker's suspension has been extended until 2024." Both bans can be appealed within 15 days.
¶
Very little is happening – publicly – with the USA Gymnastics bankruptcy case at the U.S. Bankruptcy Court for the Southern District of Indiana, while the parties continue in court-ordered settlement mediation.
However, the clock keeps ticking on attorney's fees, as shown by the newest operations report through the end of February 2021. Total legal fees in the case are now up to $13.737 million, with $7.668 million paid to far (55.8%).
USA Gymnastics itself had a good month with $1.021 million in revenue, including $700,000 in membership dues. But it still finished in the red, due to 1.288 million in expenses, especially $264,322 to stage the Winter Cup and $795,373 in administrative expenses. The USAG balance sheet shows $9.140 million in cash available.
● Surfing ● A stunning and sad announcement from El Salvador confirmed that Katherine Diaz Hernandez, a surfer trying to qualify for the Tokyo Games, was killed by a lightning strike while she was paddling in the water last Friday (19th).
She was paddling to hug a friend in the water off of El Tunco Beach and apparently died instantly. She was brought to shore quickly, but could not be revived. She had been working toward the final Olympic qualifying tournament, the Surf City El Salvador ISA World Surfing Games, to begin on 29 May.
You can receive our exclusive TSX Report by e-mail by clicking here. You can also refer a friend by clicking here, and can donate here to keep this site going.
For our 649-event International Sports Calendar for 2021 and beyond, by date and by sport, click here!