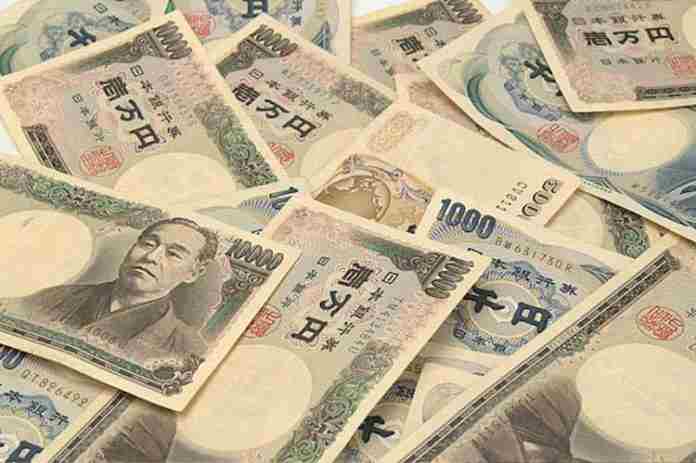 News, views and noise from the non-stop, worldwide circus of Olympic sport:
● Games of the XXXII Olympiad: Tokyo 2020 ● Reports across Japanese media on Sunday indicated that the current estimate for the added cost of postponing the 2020 Olympic Games to 2021 will be about 200 billion Japanese yen (~$1.92 billion U.S.) and another 100 billion yen (~$0.96 billion U.S.) for coronavirus countermeasures.
That's as much as $2.88 billion U.S. on top of the current budget of $12.6 billion U.S., depending on how the budgeted contingency of $0.3 billion is shown.
The figures are from unnamed sources and provided no breakdown of the costs and whether these are costs only, or net figures of the added expense of postponement less any new revenues. The Kyodo News Service reported:
"The organizing committee, the Tokyo metropolitan government and Japanese government are planning to decide in December how much of the burden each will shoulder after discussing the added cost of implementing measures to combat the spread of the coronavirus at the games next summer.
"Additional costs are expected to include expenses related to securing games' venues, equipment rental and storage fees, and expenditures on labor."
The Tokyo organizers have repeatedly said that its cost estimates would be disclosed publicly by the end of the year and did not confirm the published figures appearing over the weekend.
● Games of the XXXV Olympiad 2032 ● A potential joint bid by the Chinese cities of Chengdu and Chongqing appears to be over before it got started.
The South China Morning Post reported that Jizhong Wei, the former secretary general of the Chinese Olympic Committee, downplayed the bid concept:
"'It's just an idea in someone's head,' Wei told the Post. 'Anyone can say anything but it's only an idea. The Chinese Olympic Committee has not said anything and I'm not taking it seriously for now.
"'For me, we have to give a chance to other cities around the world. We already have the Winter Olympic Games in Beijing and according to IOC policy, they want to reduce costs. This allows other cities around the world to make realistic bids.'"
The bid concept came from a proposed sport development program for the Sichuan region.
● U.S. Olympic & Paralympic Committee ● The two representatives to the USOPC Board from the U.S. Olympic & Paralympic Alumni Association (USOPA) will be swimming gold medalists Donna de Varona and John Naber, according to a posting on the private USOPA Facebook page today.
De Varona won two swimming golds at the 1964 Olympic Games in Tokyo at age 17 after being part of the American team in Rome in 1960 at 13! She has had a long career in broadcast television as well as in social activism. Naber was the four-time Olympic gold medalist – plus a silver – in swimming at the 1976 Montreal Games and has long been active in athletics governance, including as a Board member of the Los Angeles Olympic Organizing Committee for the 1984 Games.
De Varona will serve for four years and Naber for two in the staggered Board-seat system now in use at the USOPC, both starting on 1 January 2021. They collected more votes in the month-long election period than former track & field athletes Benita Fitzgerald-Mosley and Rich Kenah.
Fitzgerald-Mosley was the 100 m hurdles Olympic gold medalist in Los Angeles in 1984 and has served as a senior staff members with USA Track & Field and with the USOC in the past. Kenah was a World Track & Field Championships bronze medalist in the 800 m and now heads the Atlanta Track Club, which organized the successful 2020 Olympic Marathon Trials in February.
● Athletics ● Ethiopia's Yalemzerf Yehualaw, 21, ran the second-fastest Half Marathon in women's history with her 1:04:46 victory at the Airtel Delhi Half Marathon.
Only the world record of 1:04:31 by countrywoman Yeshaneh Ababel on 21 February of this year in Ras Al Khaimah (UAE) is faster.
Yalemzerf was sixth in that race (1:06:35) a close third at the World Half Marathon Championships in Poland last month (1:05:19 personal best) – even after slipping with 80 m left – but shattered her best by 33 seconds in New Delhi. She broke away with 3 km to go and collected prize money of $37,000 for the win and a race record.
● Basketball ● In the final game of Sunday's FIBA Americup qualifying matches, Mexico defeated Puerto Rico, 81-56. Monday's games at the Indianapolis Convention Center:
● Puerto Rico (0-3) vs. Bahamas (1-2)
● United States (3-0) vs. Mexico (2-1)
There are two more games to be played in this group in February, with the U.S. facing Bahamas and Mexico again en route to the 2022 Americup Championship tournament.
● Bobsled & Skeleton ● The continuing difficulties of international travel during the coronavirus pandemic has led to the cancellation of the planned IBSF World Cup events in Beijing next March, as well as – just as importantly – the training week on the 2022 Olympic Winter Games track.
This follows the cancellation of the World Cup and training period for luge as well, with the training period for both sports re-scheduled for October 2021, a few months prior to the Beijing Winter Games.
● Football ● After a 0-0 draw with Wales and a 6-2 win over Panama, the U.S. Men's National Team will face one more opponent in 2020, in a friendly on 9 December against El Salvador in Ft. Lauderdale, Florida.
Said U.S. coach Gregg Berhalter: "Playing against El Salvador gives us an opportunity to face a CONCACAF opponent that we haven't seen yet and will be a valuable experience. We want to build on this year's work while continuing to evaluate the player pool as we head into a busy 2021."
The Inter Miami CF Stadium will have fans in attendance, but limited to 2,500. The game will be televised by ESPN, Unimas and TUDN beginning at 7:30 p.m. Eastern time. The U.S. holds a 17-1-5 record in the all-time series that began in 1977.
● Sailing ● Sad news of the passing of American sailor Kevin Burnham, a two-time Olympic medalist on 27 November. World Sailing posted a tribute, including:
"It is with great sadness that World Sailing reports the passing of Kevin Burnham, aged 63, on Friday 27 November 2020 after a long, courageous battle with pulmonary disease.
"Burnham is a three-time Olympic sailor and a two-time Olympic medalist for Team USA. He won Athens 2004 Olympic [470 class] gold with Paul Foerster and a [470] silver medal with Morgan Reeser at the Barcelona 1992 Olympic Games. Burnham and Foerster were named Rolex Yachtsman of the Year for their gold medal performance and were nominated for Rolex World Sailor of the Year. Burnham also won a gold medal at the 1986 Goodwill Games."
Cory Sertl, President of US Sailing, added: "Kevin's accomplishments as a sailor are extraordinary and his Olympic spirit is iconic. We will remember the energy he had for coaching and teaching sailing. Kevin was an inspiration to so many and will be missed by all who had the pleasure to know him."
He is survived by wife Elizabeth Kratzig, son Eddie Burnham, daughter Kyla Burnham, brother Greg Burnham, and his father Bruce Burnham.
● Swimming ● Although the International Swimming League season has passed, the record books continue to be altered, with a short-course world mark last Friday by 19-year-old Australian Kaylee McKeown.
She smashed the six-year-old mark in the short-course 200 m Backstroke, finishing in 1:58.94 at the (virtual) national short-course championships in Brisbane. Hungary's Katinka Hosszu had the prior best of 1:59.23 from the 2014 World 25 m Championships in Doha (QAT) in 2014.
Swimmers competed across the country, but reportedly under proper conditions for record purposes. Said McKeown:
"I didn't actually know till a few minutes later.
"It feels good and definitely different in a year where I have had my ups and downs. It's the hardest year that I've gone through with my father passing away in August.
"He has been a motivation behind me so I just want to give it my best while I can."
● Weightlifting ● Ace Olympic statistician Dr. Bill Mallon posted a fascinating series of tweets that showed the depth of doping in weightlifting during the 2012 Olympic Games in London in the aftermath of three more doping positives announced by the IOC last week. Mallon noted:
● There are now 143 confirmed doping positives from London, across 10 sports: 92 in track & field, 37 in weightlifting, four each in cycling and wrestling and one in six other sports.
● For track & field, 92 positives vs. 2,080 entrants is 4.4%. For weightlifting, 37 positives vs. 252 entrants is 14.7%.
● In track & field, 19 athletes or teams lost medals (7-10-2) across 47 events; in weightlifting, 18 athletes lost medals (5-5-8) across 15 events ~ more than one per event!
The IAAF (now World Athletics) set up the independently-operated Athletics Integrity Unit in April, 2017 to contain doping, gambling and other issues in the sport. The International Weightlifting Federation finally agreed to turn its anti-doping program over to the International Testing Agency in September, 2019.
If you agree with Russian President Vladimir Putin that the break-up of the USSR was a tragedy, take heart: Of the 143 doping positives in 2012, 101 were from former Soviet republics (Russia 47, Ukraine 17, Belarus 15, Kazakhstan 6, Moldova 4, Uzbekistan 4, Armenia 3, Azerbaijan 3, Georgia 2).
¶
The passing of actor David Prowse, 85, who was the physical (but not vocal) presence of Darth Vader in the Star Wars film series, was noted by the British weightlifting federation, for his outstanding career as a weightlifter.
Prowse, who stood 6-7, passed last Saturday after a short illness. He was the national heavyweight champion in 1962-63-64 and was a member of the British team at the 1962 World Championships and the 1962 Commonwealth Games.
● At the BuZZer ● Lolo Jones has her sights set on Beijing, again.
Jones, now 38, made her fifth U.S. national team in bobsled this month and tweeted that she is ready to return to Beijing after her ill-fated, near-medal performance in the 100 m hurdles in 2008:
"I have not returned to Beijing China since I lost Olympic gold.
"…after years of counseling (lol), Xanax and faith from one teammate to try one last time, I will make an effort to end my career there."
She told The Associated Press:
"I would love to have the biggest failure of my life turned into the biggest success, and I would love for people to be encouraged by that persistence, determination, all these cliche things that Olympians say."
Jones won the U.S. Olympic Trials in the hurdles in 2008 and won her heat and semi at the Games in Beijing, but hit the ninth hurdle on her way to victory in the final, finishing seventh as American Dawn Harper-Nelson won the Olympic title.
She thought she was done with bobsled after missing the 2018 team. But she was encouraged by two-time Olympic champ driver Kaillie Humphries to try one more time, for a second trip to Beijing.