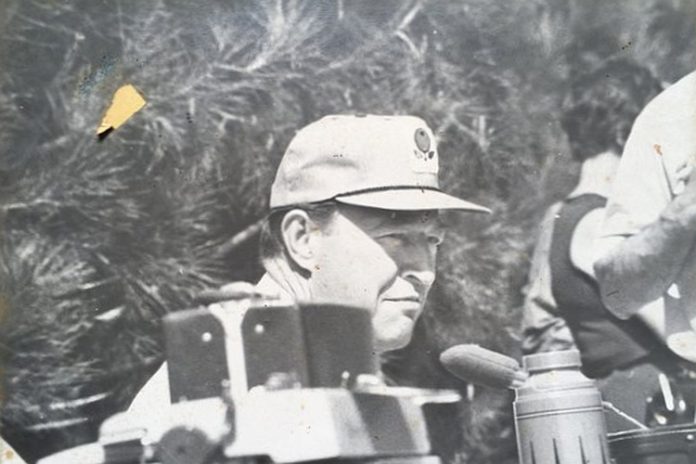 (Dear readers: For those who might have missed Monday's Boston Marathon story, please note that our competition coverage columns – such as Sunday's Highlights summary of the week – are posted but not e-mailed as they are constantly updated. To be fully informed of all TSX posts when they go live, please follow us on Twitter.)
● Plus: Russia: New domestic "Grand Prix" circuit envisioned; RUSADA approves six TUE exemptions = Figure Skating: Russia may lose ISU Grand Prix slot = Gymnastics: Another $365,036 in legal fees in USA Gymnastics case = Modern Pentathlon: Russia's Lesun quits sport over Ukraine invasion = Swimming: Aussie stars Chalmers, McKeon and Titmus skipping FINA Worlds for Commonwealth Games = Volleyball: FIVB picks Poland and Slovenia to host 2022 Worlds = Weightlifting: IWF picks Albania for key Electoral Congress; Osei and Miyake to Athletes Comm.; new "street" lifting event coming Saturday = SCOREBOARD/Athletics: Fast wins for Geremew and Melly at Seoul Marathon ●
News, views and noise from the non-stop, worldwide circus of Olympic sport:
≡ SPOTLIGHT ≡
On 28 February, the International Olympic Committee called for a ban on Russian and Belarusian participation in international competitions in the wake of the Russian invasion of Ukraine. Now the Swiss government is asking the IOC and the International Federations to ban Russian officials who continue to serve as officers and committee members.
The Swiss Minister of Sport, Viola Amherd, has asked IOC President Thomas Bach (GER) to exclude Russian and Belarusian officials from their positions within the IOC and in the international sports federations:
"According to [Swiss] Keystone-SDA news agency, the letter states that in view of the situation in Ukraine it is no longer sufficient to exclude athletes from the two countries from competitions abroad."
On Monday, the IOC "justified the non-exclusion of Russian and Belarusian officials, saying IOC members are elected as individuals by the IOC and, according to the Olympic Charter, do not represent their country in the body."
It added that it will continue to "denounce people and organizations 'responsible for this war and violating the Olympic Truce.'"
The IOC maintains that its members are ambassadors of the Olympic Movement to their countries, but in most cases, the government-funded National Olympic Committees are the ones who nominate their country's IOC members. The two Russian members are former tennis player and longtime coach Shamil Tarpischev (elected in 1994) and two-time women's Olympic pole vault winner Yelena Isinbaeva, elected as an Athletes' Commission member in 2016.
Neither is a member of the IOC Executive Board, or active in the IOC's decision-making processes.
Russia's Dmitry Svishchev, the Chairman of the State Duma Committee on Physical Culture and Sports, told TASS on Monday:
"[I]n general, such a line of thought from the IOC is direct discrimination [and] once again speaks of the politicization of the Olympic movement, which the IOC has embarked on for some reason. … Sport cannot be an instrument of pressure or politics."
As for the International Federations – most of which are headquartered in Switzerland – three have Russian Presidents. Umar Kremlev is the head of the International Boxing Association; Vladimir Lisin – an oligarch who owns one of Russia's largest steel companies – is the head of the International Sport Shooting Federation and Alisher Usmanov, a metals and mining magnate, is the head of the International Fencing Federation, but has stepped away from his position while trying to clear his name. The only Russian who is the chief executive or a Secretary General of an IF is Alexander Ratner in shooting.
Other than Usmanov, the others are still serving in their positions.
≡ THE 5-RING CIRCUS ≡
● Russia ● Since Russia cannot compete in most international competitions, it is planning to hold its own. Sports Minister Oleg Matytsin said last Thursday:
"We jointly with the sports federations are considering a large-scale format of organizing tournaments to give, on the one hand, an opportunity for athletes to compete, and, on the other, to give an opportunity for Russian fans to watch their athletes compete. …
"We are planning to organize Grands Prix in figure skating, gymnastics and many other sports, to allow many [Russian] regions and cities to see competitions of our strongest athletes, who had been absent abroad for a long time.
"It will be also a good chance to popularize sports and to raise the patriotic spirit, when people come to stadiums, see their heroes and root for their athletes."
The IOC will watch closely anything that looks like a Russian "separatist movement" in sports, but while sanctions continue, Russian athletes have little choice but to compete domestically, if at all.
¶
TASS also reported that the Russian Anti-Doping Agency had approved six requests for Therapeutic Use Exemptions during the first quarter of 2022.
The announcement would normally draw little attention except for the many criticisms by Russia of TUE approvals allowed in other countries. Maybe Russia really is coming into line?
● Athletics ● American track & field lost one of its distinctive voices last Wednesday (13th), as Dwain Esper, Jr. passed away eight days after turning 100.
Esper was one of the track & field cognoscenti in Los Angeles when the city was a central player in the sport in the United States in the 1950s, '60s and '70s. A sportswriter by trade, he was known for his booming voice over public address systems at UCLA's Drake Stadium, the Los Angeles Memorial Coliseum, Mt. San Antonio College and USC's Loker Stadium.
Born 5 April 1922 in Los Angeles, Esper, Jr. was the son of the notorious 1920s film producer Dwain Esper, who was characterized in a Wikipedia entry thus:
"He produced and directed inexpensive pictures with titles like 'Sex Maniac', 'Marihuana', and 'How to Undress in Front of Your Husband'. To enhance the appeal of these low-budget features, he included scenes containing gratuitous nudity and violence that led some to label him the 'father of modern exploitation.'"
After graduating from Hollywood High School, Esper, Jr. served with distinction in World War II, and was a Lieutenant in the U.S. Army Air Corps' 306th Bombardment Group, flying B-17s over Germany. His plane was hit by anti-aircraft fire in 1944 and he was awarded the Purple Heart.
Once he returned to Los Angeles, he attended UCLA and wrote for the Daily Bruin and met his future wife Diane, the social-page editor. He then began a long career in newspapers, writing sports for multiple publications, but most famously for the Pasadena Star-News, as well as the Los Angeles Mirror, the Los Angeles Daily News and the Los Angeles Herald-Examiner. His career coincided with the explosion of professional sports in Los Angeles and Esper was a fixture in the press section of every important event in town. He knew almost everything there was to know about sports in Southern California – high school, college and professional – because he had been there and seen it, personally. He was, literally, a walking encyclopedia of the history of sports in Los Angeles.
But it was in track & field that Esper was most at home and his love affair with it lasted more than 80 years. He was so knowledgeable that he was an obvious choice to take the public address microphone and help spectators understand what was going on.
Given his history with UCLA, it was no surprise that he was the announcer at Trotter Track and then Drake Stadium when it opened in 1969. He was the original "Voice of Drake Stadium," alternating with Stan Eales when his real job interfered with the meets.
Esper was an expert, no doubt. Just ask him and he would tell you. But his contributions were significant; his son Dilan, in an excellent Twitter thread, explained:
"Dwain, along with three other people – Pincus Sober, Dick Nash, and Stan Eales – invented the modern approach to PA announcing of track and field, including boxing-style intros of competitors listing accomplishments, dramatic race calls & extensive information about field events.
"The announcements at any major track meet still follow the template Dwain helped originate."
Esper announced at UCLA into 1973, but was involved in meets everywhere, including NCAA and AAU championship meets on the West Coast, on television (especially for KTLA in Los Angeles) and USC's home meets from 1981-2002. He also worked on Lakers telecasts for HBO in the early days of cable television.
Esper continued to attend meets, often with sons Darin (who passed away in 2001), Damin and Dilan and loved to talk about the sport, always with passion and very often with impressive insight. He was important to the sport when it was an important sport in the United States.
As a holder of the Purple Heart, Esper will be buried at Arlington National Cemetery in Virginia. For those who knew him, he was a indispensable part of the Southern California sports scene for more than half a century, and one of the people who made sports fun in a town that loves sports and the people in it.
● Figure Skating ● The Russian news agency TASS reported that the International Skating Union is prepared to remove the Russian stop on its fall Grand Prix circuit from that country if other national federations approve.
What has been known recently as the Rostelecom Cup is scheduled for 25-27 November.
● Gymnastics ● The USA Gymnastics bankruptcy case continues on at the U.S. Bankruptcy Court for the Southern District of Indiana, with an order to distribute funds to the victims still to come. In the meantime, the monthly report of operations for March showed legal fees of $365,036, bringing the total to $19,500,873 so far.
Of this total, some $11,017,490 has been paid or 56.5%.
● Judo ● Dominic Rodriguez won the men's 73 kg class at last weekend's Pan American Championships in Lima (PER) to lead the eight-medal U.S. outburst (1-1-6), but there is more to the story.
Rodriguez, still just 17, is the first U.S. men's Pan American champion since Nick Delpopolo won the same class all the way back in 2013! Moreover, he's the youngest American to win in an Olympic weight class at the Pan Ams since 2004.
Along the way, he defeated three-time Pan American champ Antoine Bouchard (CAN) by waza-ari in the quarterfinals, three-time Pan Am champ Magdiel Estrada (CUB) by waza-ari in the semis and then scored an ippon to defeat six-time Pan Am Championships medal winner Alonso Wong (PER) in the gold-medal final.
Remember the name: Dominic Rodriguez. Why? The last U.S. star to win a Pan American gold at 17 was 2007 World Championships silver medalist and 2008 Beijing Olympic bronze medalist (and MMA and WWE star) Ronda Rousey.
● Modern Pentathlon ● "Russia was always something dear to my heart, something strong, great. And I am not talking about politics or the army, I am talking about people, about natural beauty. I always felt connected to it."
That was Rio Olympic champion and two-time World Champion Alexander Lesun, 33, speaking to the BBC in a story published last week. His world changed in February.
"'I quit all my sports positions on 22 February and in two days all the events [in Ukraine] began.
"'What did I feel? … To say that I was shocked is to say nothing. I understood that the world would never be the same again.'
BBC writer Alexandra Vladimirova noted:
"Lesun had no 'plan B'. He describes his decision as impulsive. He had no other offers, nobody offering to fly him out of Russia. He has instead started another job not directly connected to sport" and "He is one of very few Russian sportspeople to speak out against the war in Ukraine," despite the potential for serious penalties. But for Lesun, he refuses to be part of the problem, even if cannot see how to be part of the solution.
● Swimming ● SwimSwam.com reported that Australian stars Kyle Chalmers, Emma McKeon and now Ariarne Titmus will skip the 2022 FINA World Championships in Budapest in favor of the soon-after Commonwealth Games in Birmingham, England.
The 2022 FINA Worlds in Budapest are on for 18 June to 3 July, with the swimming in the front half of the program; the Commonwealth Games is set for 28 July to 8 August, with swimming the 29th to the 3rd.
Chalmers was the 2016 Olympic champ in the 100 m Free and won silver in Tokyo in 2021; McKeon won the 50 and 100 m Frees in Tokyo and a 100 m Fly bronze (and four more relay medals), and Titmus was the 200-400 m Free gold medalist, beating American star Katie Ledecky in both, but with Ledecky winning the 800 m Free, and Titmus taking silver.
Kaylee McKeown, who won the 100-200 m Backstroke events in Tokyo, is currently planning to swim at the Worlds; the Australian Trials are scheduled for 18-22 May.
The star sprinting sisters Cate and Bronte Campbell are taking 2022 off completely.
● Volleyball ● The FIVB has moved its 2022 men's World Championship from Russia to Poland and Slovenia, with Ukraine nominated to replace the now-barred Russian team.
The event was slated to be held in eight Russian cities, but will now be split perhaps further as the FIVB noted:
"In a clear demonstration of European solidarity, there is also the potential for one or several more European nations to join Poland and Slovenia in hosting the event, and these will be announced accordingly at a later stage."
● Weightlifting ● The not-especially-convenient Albanian capital of Tirana was chosen as the site of the International Weightlifting Federation's Electoral Congress on 25-26 June.
There were 10 countries who had submitted bids to host the event, including the U.S. The IWF's decision was clearly influenced by:
"Notably, Albania will provide a neutral setting for the upcoming Electoral Congress as there are no candidates put forth by the national weightlifting federation."
The results of these elections will determine, in part, whether the sport is included in the 2028 Los Angeles Games.
¶
With the resignation of Britain's Sarah Davies as head of the IWF's Athlete Commission, the athlete group appointed Forrester Osei of Ghana as Chair and elected two-time Olympic 48 kg medalist Hiromi Miyake of Japan as vice-chair.
Miyake won the London 2012 silver and Rio bronze in that class and also competed in Tokyo, but did not complete the competition.
Osei was previously Vice Chair and both will have a seat on the IWF Executive Board.
¶
The IWF announced a new, "street" competition, to be held for the first time on 23 April in the Olympic capital of Lausanne.
Sponsored by the Swedish equipment company Eleiko, the event will have seven mixed-gender teams of two athletes each competing against entries from Europe, South America and the Middle East.
No other details on the competition format were available, but the idea is a good one. Even so, it may not help the IWF get out of the Olympic doghouse.
≡ SCOREBOARD ≡
● Athletics ● Strong running at the Seoul Marathon on Sunday, with Ethiopian star Mosinet Geremew winning the men's race in a swift 2:04:43 and now-Romanian Joan Chelimo Melly running a lifetime best 2:18:04 to win among the women.
Geremew, the 2019 World Championships silver medalist, ran away from countryman Herpasa Negasa (2:04:49) and Daniel do Nascimento (BRA: 2:04:51) only in the final 2 km for his first marathon win since 2018. His time of 2:04:43 moves to equal-4th on the 2022 world list.
Melly also stands at no. 4 for 2022 after separating late in the race from Sutume Asefa Kebede (ETH), who finished second in 2:18:12. Bahrain's Eunice Chumba was third in 2:20:02.
You can receive our exclusive TSX Report by e-mail by clicking here. You can also refer a friend by clicking here, and can donate here to keep this site going.
For our updated, 620-event International Sports Calendar for 2022 and beyond, by date and by sport, click here!