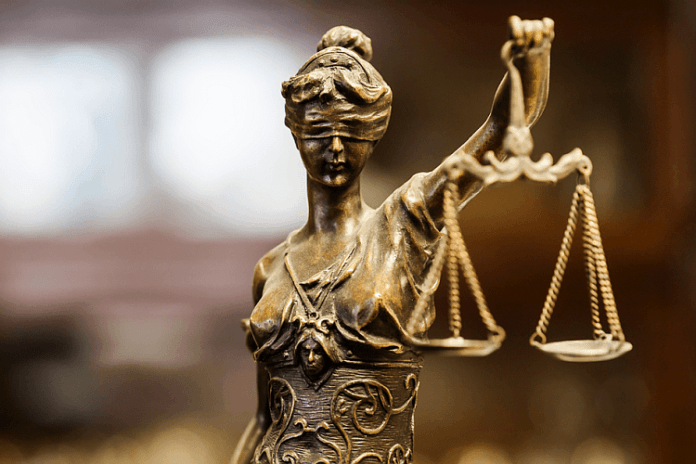 (★ THANK YOU to our 44 donors, who have covered 76% of our site costs for services for the first six months of 2022. If you enjoy this coverage, please donate here. ★)
● Plus: Russians and Belarusians banned by FISU, Deaflympics = Winter Paralympics: Russian-Belarusian replacement event coming = Winter Games 2030: Problems for Pyrenees-Barcelona? = Athletics: Fukuoka Marathon to return; Obiena out of Indoor Worlds; sprint star Charlie Greene passes = Boxing: Anniversary of the 1980 plane crash that killed 22 = Weightlifting: U.S. offers Las Vegas for IWF Electoral Congress! ●
News, views and noise from the non-stop, worldwide circus of Olympic sport:
≡ SPOTLIGHT ≡
"There's not a single sports federation out there that naturally wants to exclude teams or individuals. That's not something that we came into the sport for. But I think we have to recognize that this is such a game changer. And, yes, it will set precedents."
That's World Athletics President Sebastian Coe (GBR), speaking during an online news conference about the continuing bans – or at least restrictions – on the participation of Russian and Belarusian athletes and teams in response to the Russian invasion of Ukraine. The Associated Press further reported Coe's comments, including:
"We absolutely accept that this will set precedents and those precedents will have to be faced individually and sequentially and they will be with us for years. We haven't made this easy on ourselves but it is still the right decision.
"You cannot have aggressor nations, where you have so altered the landscape for the integrity of competition being untouched, while the actions of their governments have so influenced the integrity of sport elsewhere."
¶
A Saturday meeting of the International University Sports Federation (FISU) Steering Committee "confirmed that Russian and Belarusian athletes, together with national university sports federation officials, will not participate in FISU competitions and activities until at least the end of 2022."
FISU had previously removed all of its events from Russia and Belarus, but not athlete participation in events held elsewhere.
¶
The International Committee of Sports for the Deaf took some time to decide what to do about Russia, but the ICSD Executive Board did finally decide to eliminate Russia and Belarus from its forthcoming competitions:
"[T]he ICSD Executive Board has decided that no deaf athletes or officials belonging to the ICSD full members in Russia and Belarus shall be, with immediate effect, invited or allowed to participate in international competitions in the ICSD calendar until further notice.
"The announced exclusion of the teams from Russia and Belarus brings considerable economic impacts to the organisation of the 2021 Caxias Summer Deaflympics. The Organizing Committee decided to cancel of Bowling program, due to the established technical requirements, requires a very high investment and from which nothing will be left with a legacy. Additionally, economic team of the 2021 Summer Deaflympics Organising Committee is working on reducing other lines of expenses that do not interfere with the quality and delivery of other sports and infrastructure."
The 2022 Deaflympics is scheduled for 1-15 May in Caixas do Sul, Brazil.
¶
The Court of Arbitration for Sport rejected the request by the Football Union of Russia for an immediate stay of the UEFA order to suspend its teams, most notably from the 2022 FIFA World Cup qualifying process.
This is not a decision on the merits, but only a rejection of the request for an immediate stay while the proceedings continue. A hearing on the merits of the case has not yet been set; UEFA gave Poland a bye in its match scheduled against Russia for 24 March. A further decision on the request for a stay may be issued by the end of the week.
≡ THE 5-RING CIRCUS ≡
● XIII Winter Paralympic Games ● The U.S. television numbers are mostly in for the Paralympics, with modest interest on NBC and much less on USA Network (all times Eastern):
● NBC:
= 05 Feb.: 1.273 million (8 p.m. Saturday)
= 06 Feb.: 0.659 million (12 p.m. Sunday)
= 11 Feb.: 1.344 million (8 p.m. Friday)
= 12 Feb.: 0.702 million (12 p.m. Saturday)
= 12 Feb.: 1.183 million (8 p.m. Saturday)
= 13 Feb.: 0.616 million (12 p.m. Sunday)
The primetime on-TV average was 1.27 million per show, while the overall TV-only average audience was 962,000 for the six shows on the network. NBC has not issued any total-audience viewing figures as yet. The Beijing Olympic Winter Games had a primetime average of 11.4 million viewers (total audience) on NBC in February.
● USA Network:
= 04 Feb.: 96,000 (6:30 a.m. Friday ~ Opening/live)
= 04 Feb.: 153,000 (9:00 p.m. Friday ~ Opening/tape)
= 05 Feb.: 139,000 (9:00 p.m. Saturday)
= 13 Feb.: 95,000 (3:00 p.m. Sunday)
None of the shows from 6-12 February made the top 150-rated programs on cable each day (and no ratings data was publicly available).
¶
A Paralympic Winter Games replacement called "We Are Together. Sports" is to be held for Russian and Belarusian para-athletes – about 70 – in the Russian city of Khanty-Mansiisk from 18-21 March.
Competitions will be held in cross-country skiing, biathlon, curling, snowboarding, alpine skiing, and sledge ice hockey. Winners will be saluted with the raising of their national flags and playing of their national anthems.
Russian and Belarusian athletes were removed from the Beijing Winter Paralympics on the instructions of the International Paralympic Committee on the eve of the Opening Ceremony after multiple National Paralympic Committees threatened to boycott the event if they competed.
● XXVI Olympic Winter Games: 2030 ● The appointment of two-time Olympic skier Monica Bosch to be the lead coordinator of the Pyrenees-Barcelona Winter Games bid technical study threatens to "destabilize" the area's bid for the 2030 Winter Games.
The two regions have been fighting over control of the bid process and Bosch is backed by the Catalan region (Barcelona). GamesBids.com cited local reporting that Aragon region President Javier Lamban said, "With the conditions that the [Catalonia] Generalitat is proposing, there will be no Games.
"Aragon could present a candidacy as powerful or more than that of Catalonia, but we have always understood that this was a candidacy of Spain led by the COE [Spanish Olympic Committee] on equal terms, and we have never subordinated the general interest of Spain in the maintenance of outdated ideologies, of exclusive nationalisms that are so devastating in the EU as a whole."
A referendum on the bid is slated to be held later this year. In the meantime, Sapporo (JPN) and Salt Lake City, Utah are ready with bids for the Games and a bid is forming in the Vancouver (CAN) area.
● Athletics ● Other World Athletics Council decisions from last week's meeting were reported today and include a road mile as part of the first World Athletics Road Running Championships in Latvia in 2023. This is the third event to be held, along with the 10 km and Half Marathon.
The Mixed 4×400 m Relay will now be contested in a set order of male-female-male-female at all championship events.
¶
Good news: the Japan Association of Athletics Federation, Fukuoka Athletics Association and Fukuoka Prefectural Government announced that the Fukuoka International Marathon, which was discontinued after the December 2021 race, will in fact return in 2022.
First held in 1947, the race became the de facto world championship for many years and was an elites-only competition, which made it difficult to finance. The new version will be held on 4 December on the same course as the 2021 race, with an elite field of about 100. A joint statement explained:
"As a result of exploring ways to preserve the history and value of the race, we have created a new race management organization and reached an agreement with the Kyushu Asahi Broadcasting Co., Ltd to handle to brunt of broadcasting duties. Under this arrangement it will be possible to go ahead with the new version of the race."
¶
The silly battle between Philippine pole vault star Ernest John Obiena and the Philippine federation (PATAFA) continues without end.
Standing equal-fourth in the world in the indoor vault with a national record 5.91 m (19-4 3/4), Obiena will not be among the 680 competitors in Belgrade (SRB) this week and there will be no other Philippine competitors. Ben Kritz of the Manila Times noted in a column titled "Flabby-bottomed grifters are not a source of national pride":
"Obiena is … the best in Asia, but that matters not one whit to the bloated plutocrats on Patafa's board, who persist in maintaining that Obiena embezzled government money given to him to pay his Russian coach, Vitaly Petrov, even though those accusations were discredited — including by the allegedly shortchanged coach himself — very quickly after they were first raised. …
"In spite of being publicly made to look like petty fools, Patafa has insisted that Obiena undergo an arbitration proceeding by the Philippine Sports Commission (PSC), which the pole vaulter has declined to do. This has resulted in his effectively being blacklisted not only from the upcoming Indoor World Championships, but possibly also from the Southeast Asian Games, the World Athletic Championships and the Asian Games later this year. In an effort to find a different way to make its vacuous accusations stick, Patafa has even taken the rather desperate step of petitioning the International Olympic Committee's Court of Arbitration for Sport over the issue."
Kritz suggests that the likely outcome of the matter is Obiena competing for another country that will support him. If so, he will have plenty to choose from.
¶
Sad news of the passing of Charlie Greene, one of the great sprinters in history, on Monday, in Lincoln, Nebraska, at 76.
Greene was the 1968 Olympic bronze medalist in the 100 m (10.07) and led off the gold-medal-winning 4×100 m relay team that won in a world-record 38.2 (38.24). He was one of the world's great sprinters from 1964-68, equaling world records in the 100 yards (9.1 in 1967) and the 100 m (10.0 and 9.9 hand-timed in 1968).
He won both the NCAA 60-yard indoor and 100-yard titles three times in a row at Nebraska ('65-67) and was U.S. outdoor national champion in 1966 and 1968 and indoor champion twice.
Greene had style, wearing sunglasses when he ran, spoofing the superpower space race ongoing in the 1960s. He told reporters, "They're for re-entry so I don't burn up when I have to come back to earth."
After retiring as a sprinter, Greene worked at the U.S. Military Academy coaching Army sprinters and later worked with Special Olympics and then returned to coach at Northeast High in Lincoln.
● Boxing ● USA Boxing marked Monday's 42nd anniversary of the plane crash in Poland that took the lives of 14 athletes and eight staff members of the U.S. team that was to compete in dual competitions against Poland.
The crash of a Lot Airways jet killed 87 people in all, landing about a half-mile from the Okecie Airport in Warsaw. Among those who perished were legendary coach Thomas "Sarge" Johnson and Lem Steeples, a light welterweight considered a real medal prospect for the 1980 Moscow Games, which the U.S. eventually boycotted.
In 1984 a statue was dedicated to the USA Boxing Team members who died in Warsaw on the training grounds in Colorado Springs.
● Weightlifting ● In a very savvy move, USA Weightlifting has offered Las Vegas, Nevada as the site for the 2022 electoral congress of the International Weightlifting Federation.
The elections, to be held 25-26 June, may determine the future of the sport on the Olympic program, and former IWF Interim President Ursula Papandrea of the U.S. is one of the high-profile candidates to head the federation.
≡ AT THE BUZZER ≡
A terrific perspective about the difference between the Olympic Games and everything else, according to Ice Dance bronze medalist Madison Hubbell of the U.S. Interviewed by  the International Skating Union, she explained:
"The difference for me is not the skating, which is the same, it's the same [judging] panels, the same group of people. It's the magnitude of the event and the reach that it has to teach little kids and teach people around the world what it is to come together, to have fairness in sport, to have camaraderie between your own country mates but also respect other cultures.
"It's kind of like this whole environment that teaches really great values that will help you through life. So I saw it a little bit different this time where it wasn't so much the competitive dream of being an Olympic medalist, of having your best skate ever. It was more the realization that you're in a position that you want to represent yourself the way you'd be proud of. So I think we carried that with us while we were there."
Hubbell and Zachary Donohue announced their retirement at the end of the season, but there is still the World Championships coming up in France next week. Already three-time Worlds medal winners, Hubbell noted:
"Something that I do enjoy about our skating is that very often we are kind just of open heart experiencing as it is and I know that there will be a little bit of extra emotion going through, knowing that it really is the last time and knowing how much we loved the competitive side of our sport. What I'm looking forward to is having that moment."
You can receive our exclusive TSX Report by e-mail by clicking here. You can also refer a friend by clicking here, and can donate here to keep this site going.
For our 832-event International Sports Calendar for 2022 and beyond, by date and by sport, click here!