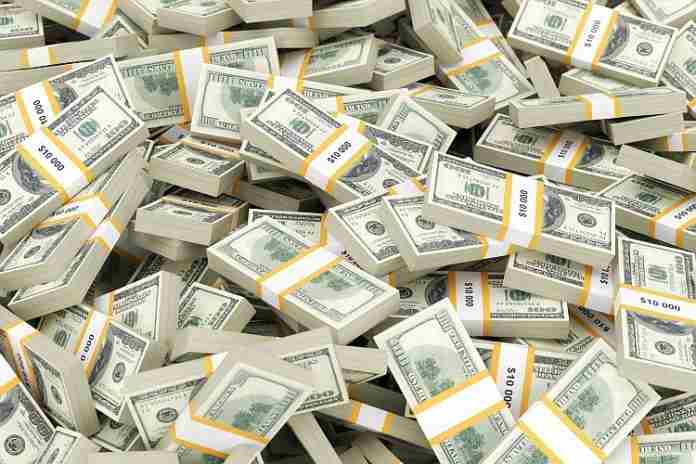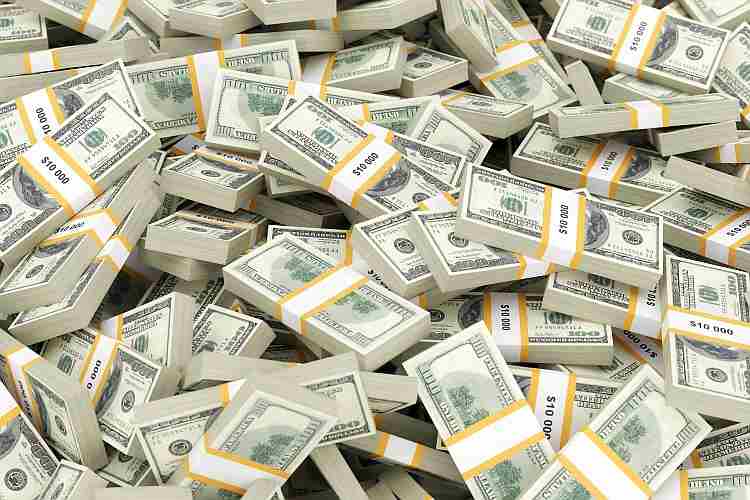 News, views and noise from the non-stop, worldwide circus of Olympic sport:
● Athletics ● As expected, World Athletics did not receive the $5 million fine amount from the Russian Athletics Federation (RusAF) by the 1 July deadline. So the announcement was made:
"World Athletics will stand down both the Doping Review Board (DRB) and the Russian Taskforce until World Athletics' Council has reviewed and discussed the situation at their meeting on 29-30 July."
This means that no Russian athletes will be eligible to compete as neutral athletes in any international competitions and that any "roadmap" toward reinstatement of the Russian federation is also at a standstill.
World Athletics noted that the total amount due at present is the $5 million fine, but also $1.31 million in costs from 30 June 2019 to 31 March 2020 relating to the Doping Review Board, Russian Taskforce and legal costs, including those for the Court of Arbitration for Sport.
The question of Russian participation in any sport at Tokyo will be heard at the Court of Arbitration for Sport from 2-5 November, in the case of the World Anti-Doping Agency vs. the Russian Anti-Doping Agency. WADA has instituted a four-year sanction against Russia, which would cover not only Olympic Games, but all major international games and world championships.
¶
"I know for sure that I wasn't chosen [for a grant] because of my stance on the podium. Because I was told that."
That's 2019 Pan American Games women's hammer champ Gwen Berry, speaking to Yahoo! Sports on Wednesday, about being left off a list of 100 athletes who were selected for grants from the USA Track & Field Foundation. A total of $875,000 in grants by Stephen A. Schwarzman was detailed on Tuesday, with 25 athletes receiving $20,000 each and 75 more receiving $5,000 each.
On Wednesday, the USATF Foundation itself announced a further set of 39 grants of $5,000 each, which did not include Berry, but with a notation at the end of the list:
"Gwen Berry (Hammer Throw) was awarded a 2020 Elite Athlete Grant in the amount of $5,000, but requested to be taken off the grant award list."
The Foundation issued a further statement that included:
"The USATF Foundation has supported Gwen Berry since 2012 with $91,000 in grant support, including 2 grants totaling $5,500 in 2019 – after her protest at the Pan Am Games. Additionally, Gwen was originally included in our press release today to receive another $5,000 grant — a decision that was made a week ago. We contacted Gwen yesterday to inform her of the award but she declined to accept it. We will however hold the grant for her through the rest of the year should she change her mind.
"While we understand Gwen's disappointment with not receiving our largest grant award this year, there are only 25 of them for over 40 events. In a perfect world, the Foundation would give all of our grantees more money but the demand exceeds the need at this point as we have over 250 applicants. Gwen's allegation that her stance on the podium at the Pan Am Games adversely affected our grant-making decisions in 2020 is inaccurate."
Said Berry in the Yahoo! Sports story: "A USATF Foundation official, she says, called her a couple days [after the Pan Am Games], 'and told me I better not do it again, or else I'll lose funding.'"
Which makes the Foundation's comments and Berry's comments in direct contradiction. Berry said in two tweets about the grant:
"It's not about aggregate levels of support or the time. Its about hypocrisy. Corporations and the IOC need to stop saying they support civil rights yet punishing the human right to peaceful protest."
And
"I stand by what I said. The need hasn't changed, my performance has never been higher! They can keep the money."
Analysis: Looking at the Schwarzman grants of $20,000 to 25 athletes, there is a pattern which emerges in 23 of them: placement in the final of the World Championships in Doha. Only Daniel Roberts (110 m hurdles) and Omar Craddock (men's triple jump) did not make the Worlds final in their events; Roberts was national champion in the hurdles, but was disqualified in his semifinal. Craddock, third at the nationals, missed qualifying for his final by virtue of his second-best jump after tying for the 12th and last spot.
Berry, a medal favorite in Doha, was second at the U.S. nationals and qualified 10th for the Worlds hammer final, but then had three fouls and did not earn a placement.
While the basis for the $20,000 grants was not disclosed, based on the USATF and Doha results, Berry certainly has a point vis-a-vis the grant to Craddock, but not so much on the other 24.
● Alpine Skiing ● After a request from the Italian Winter Sports Federation (FISI) to delay the scheduled 2021 FIS Alpine World Championships to 2022, the decision was made to keep the event in Cortina d'Ampezzo on the original schedule in 2021.
According to FISI chief Flavio Roda: "It was clear after speaking to [stakeholders] in the last weeks, there was a strong desire to carry out the event in 2021 and to put all resources available to ensure that the World Championships are carried out at the highest level. Based on this feedback and the clear commitment of all parties, FISI expressed to the FIS Council the importance of these World Championships to be staged in 2021 as a positive signal for the entire country of Italy."
● Cycling ● Looking for any way to try to obtain government clearance to hold the famed Giro d'Italia from 5-29 October – instead of its normal May slot – the organizers are working on a wild way to keep people from getting too close to each other.
Race director Mauro Vegni told a local television station in Italy (as reported by Cycling News):
"We're working on a protocol. It'll be divided into different areas, which we will manage and then out on the road. We can't control the roads; we have to put our trust in people's good behaviour. At finishes we'll probably give the public a wristband that lets out a noise when people don't respect social distancing, registering who they come into contact with. There will be serious investments to ensure distancing.
"It's difficult there'll be a publicity caravan but we can only hope the data improves and things change. We're concerned about the idea because it can spark crowds. We're studying things with the sponsors to understand what to do."
It's an interesting idea and if even somewhat successful, could see wider implementation at other events of all kinds.
● Football ● FIFA is putting its money where its mouth is, promising $1.5 billion in support for national football federations hit by the coronavirus impact.
Each national federation will receive $3.5 million in grants: $3 million for general use and $500,000 specifically to support women's football. In addition, loans of up to 35% of annual revenues will be available from $500,000-5 million.
Of course, there are regulations: "[T]o ensure effective oversight of the plan, there will be strict controls on the use of funds, audit requirements, as well as clear loan repayment conditions. A FIFA COVID-19 Relief Plan steering committee will also be established to supervise the administration of the scheme."
Still, however, this is quite impressive, and unparalleled among the international federations, of which FIFA is by far the richest.
● Ice Hockey ● There are indications that National Hockey League players may be able to participate in the 2022 Olympic Winter Games in Beijing (CHN) and the 2026 Winter Games in Milan and Cortina d'Ampezzo (ITA).
SportsNet Canada reported on Tuesday that negotiations for the NHL's next collective bargaining agreement will include the 2022 Beijing Games, if the financial terms on travel, housing, insurance and the like can be worked out with the International Olympic Committee.
The NHL skipped the 2018 Winter Games in PyeongChang (KOR), hardly a major growth market for the sport. But China is important, as is Europe, so the interests of the owners are better aligned with those of players who wish to be part of their national teams.
But nothing is set, yet.
● Youth Olympic Games ● The final report from the 2020 Winter Youth Olympic Games held in Lausanne, Switzerland was posted and showed a CHF 400,000 surplus from its budget of CHF 48.0 million (1 CHF = $1.06).
The International Olympic Committee's Web story on the results could barely contain its enthusiasm, but while the event went well and received high praise for the competition conditions, efficient organization and use of existing facilities, there was also this:
"The cash income [of CHF 37.7 million] was made up of public funds from the City of Lausanne and the Canton of Vaud (CHF 9 million each), the [Swiss] Confederation (CHF 8 million) These revenues were supplemented by Swiss Olympic (CHF 1.4 million), ticketing and merchandising (CHF 2.2 million) and cash sponsorship partnerships (CHF 1.9 million).
"The International Olympic Committee (IOC) for its part contributed CHF 6.2 million to the operating budget of the Organising Committee, thus contributing to the success of Lausanne 2020 for a total of CHF 29 million."
There was also CHF 10.8 million of in-kind services donated to the event.
So, in total, the local, regional and national governments provided 69.0% of the funding of the event, with the IOC and the Swiss Olympic Committee adding another 20.2%. Funding generated from the event itself contributed just 10.8% of the revenue total.
That is still a bad equation in terms of moving toward self-supporting events, which is the new model for the Olympic and Olympic Winter Games. Time will tell if the governmental expenditures succeed in convincing potential conference and sports organizers that Lausanne should be a future venue of choice.
● At the BuZZer ● Paris Mayor Anne Hidalgo won a second term in elections held on 28 June, winning 48.7% of the vote to easily defeat her rivals.
Hidalgo, a Socialist, won a six-year term that will see her through the 2024 Olympic Games to be held in Paris. Thanks to the coronavirus impact, only about 41% of Paris voters actually cast a ballot.