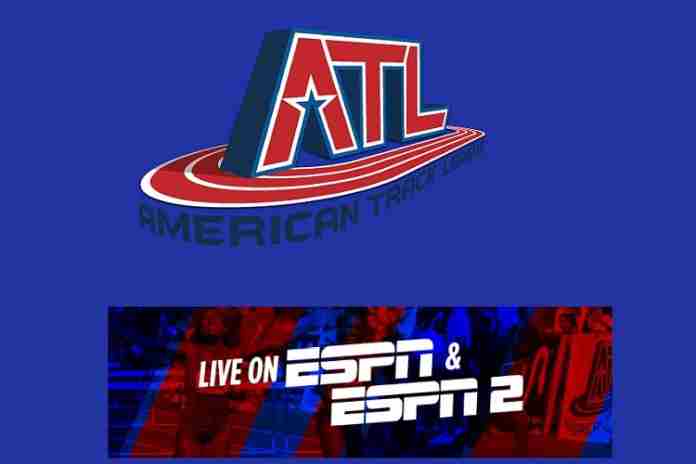 (★ Friends: Salute! Now 45 donors who have pitched in to cover our December bill for server and support costs! If you would like to join in, please donate here. Your enthusiasm is the reason this site keeps going. ★)
News, views and noise from the non-stop, worldwide circus of Olympic sport:
● XXIV Olympic Winter Games: Beijing 2022 ● The drumbeat of government officials from multiple countries asking for boycotts of the Beijing Winter Games continues unabated.
Last week, Canadian Conservative Leader Erin O'Toole asked Prime Minister Justin Trudeau to push for relocation of the Games, saying "I think Canadians would agree that it would violate fundamental ethical principles to participate in an Olympic Games hosted by a country that is committing a genocide against part of its population."
Trudeau told reporters "We continue to be very, very vocal in standing up for human rights around the world and calling our human rights abuses … We know that the International Olympic Committee, the Canadian Olympic Committee, Canadian Paralympic Committee and others are looking very closely at this issue and we will certainly continue to follow carefully."
On Monday, the Canadian House of Commons voted 266-0, with two abstentions and 70 not voting, to support a motion declaring Chinese treatment of the Uyghurs a "genocide" under the 1948 United Nations definition. The motion further asked the Canadian government to ask the International Olympic Committee to remove the 2022 Winter Games from Beijing.
China's ambassador to Canada, Cong Peiwu, issued a statement, including "A few people in Canada and some other western countries are talking about upholding values, but one important part of the values should be: respect facts and stop spreading disinformation and even lies."
Also on Monday, U.S. Rep. John Katko (R-New York 24th), the ranking member on the House Committee on Homeland Security, sent a letter to U.S. President Joe Biden that started with:
"I write you to urge the boycott of the Beijing 2022 Winter Olympics. The United States must stand up and defend its commitment to human rights and the rule of law that this country was founded upon and act immediately to curb 'the systematic attempt to destroy Uyghurs by the Chinese partystate.' The actions taken by the Chinese Communist Party (CCP) are antithetical to the values of both the United States and its allies around the world. Participation in an Olympics held in a country that is openly committing genocide not only undermines those shared values but casts a shadow on the promise for all those who seek free and just societies."
In the final paragraph, Katko wrote:
"Mr. President, the evidence is clear – the CCP is deliberately and systematically working to eliminate an entire population within its own borders. In doing so, it expects the rest of the world to be silent and, in the case of business operations and global supply chains, complicit in these actions. The United States simply cannot in good faith participate in an Olympic Games in a country that is committing genocide and continuously attempts to manipulate and lie to the global community about such atrocities."
Comment: The calls for boycotts ask for the wrong solution to a difficult problem. Our 9 February column suggests that athletes of all nations should go to the Beijing Games, but a quiet, clear, inexpensive and continuously reinforcing message: "the uniforms of countries concerned with China's behavior could be either all-black or all-white, with simple, identical block lettering for each country in the pale blue color of the protest flag used by the Uighurs."
● U.S. Olympic & Paralympic Committee ● The USOPC's College Sports Sustainability Think Tank announced its first set of concepts to help support the place of Olympic-focused sports in NCAA institutions:
(1) Sport sustainability: "Modifications of current [NCAA] policies may reduce operating costs, including recruiting expense reductions and streamlined regionalized competition, and open access to new resources, including increased collaboration with youth sport programs and national team partnerships."
(2) Sport structure: After endorsing continuation of the requirement for a broad range of sports to be required for Division I membership – currently 16 sports – having the U.S. National Governing Bodies involved is suggested:
"Through partnerships with NGBs, the NCAA sport sponsorship umbrella could extend flexible membership requirements, agile season operations and sport-specific rules customization to help declining Olympic and Paralympic sports manage within the realities of each sport ecosystem."
(3) Vertical Partnerships: "Many Olympic and Paralympic sports rights are bundled with football and basketball agreements, which may limit exposure and commercial opportunities. … Early efforts could include piloting partnerships around the NCAA championships and/or NGB events, and over time could expand to include content sharing plan and school recognition programs."
This is a start and specific recommendations are to be developed and shared with the NCAA and college administrators.
● Athletics ● Television ratings information for February's televised indoor meets has popped up with the New Balance Grand Prix doing the best by far:
● 24 Jan.: American Track League 1/ESPN: no rating; less than 200,000 total audience
● 31 Jan.: American Track League 2/ESPN2: 0.16 rating; 254,000 total audience
● 07 Feb.: American Track League 3/ESPN: 0.19 rating; 310,000 total audience
● 13 Feb.: New Balance Grand Prix/NBC: 0.64 rating; 969,000 total audience
Ratings were only available for programs with more than 200,000 total audience. Ratings for Sunday's final American Track League meet won't be available for another week.
For comparison, take the weekend of 30-31 January, where the X Games on ABC did household ratings of 0.57 and 0.54 on Saturday and Sunday. Also on Sunday (31 January), a highlights package of the U.S. National Figure Skating Championships on NBC did a 0.66 rating.
Comment: These ratings aren't great, but they aren't terrible, and are comparable to many lower-rated regular-season college basketball and NBA basketball games. The difference is that there are full schedules of basketball, hockey and soccer matches for networks to buy and then to show, and no such schedule of track & field events with recognizable names and a compelling, week-to-week story line. That's been true for 50 years, but the American Track League was an excellent first move in the right direction; all credit to Paul Doyle and his team for creating this series.
¶
Cue Spike Lee in his 1980s and 1990s appearance as "Mars Blackmon" for Nike's Air Jordan basketball line: "It's gotta be da shoes!"
The latest chapter in the shoe technology arguments came with Saturday's "The TEN" distance races in San Juan Capistano, California. Winners Marc Scott (GBR) and Elise Cranny (USA) both set lifetime bests at 10,000 m of 27:10.41 (by 45.78 seconds, no. 2 in British History) and 30:47.42 (debut, no. 3 in U.S. history) and led a parade of lifetime bests behind them.
Referring to Scott, British commentator and former European Championships and Commonwealth Games bronze medalist Tim Hutchings chimed in on Twitter:
"Seriously? Despite the inevitable focus of plaudits on individual athletes, this isn't meant to be personal. I'm don't know @_MarcScott & am sure he's a good bloke who trains hard & smart. But these big PBs pour out of one track meet after another & still nothing is done?"
Scott replied:
"You're right, Tim. I have trained hard and smart for years and it's finally showing! Maybe time to get off your high horse and give athletes some credit where it's due rather than consistently nag about the shoe technology."
A Monday story in The Guardian by Sean Ingle noted last week's 1:43.63 indoor 800 m from Britain's Eliot Giles – no. 2 ever, his fastest indoor time by almost two seconds and almost a full second lower than his outdoor best – observing:
"Not a single sponsored athlete appears to want to thank the spikes for their improved times. Giles, for instance, insisted his Air Zoom Victory spikes – which Nike claims offer a 'paradigm shift' – were not a key factor in his run. 'Because I've done well, people say it must be the shoes,' said Giles, who said he had been wearing them for a couple of years. 'It's a nonsense and a bit of an insult.'"
New Zealand middle-distance star Nick Willis – who has run sub-4:00 miles in a record 19 consecutive years(!) – also commented:
"Normally you're asked by your sponsor to give a sales pitch, and it often seems so fake and contrived. And here's your one opportunity to really preach about it. Yet they don't."
A report in The Times (London) declared that Nike was withdrawing a new "Viperfly" shoe line out of concerns that the new shoes would allow Jamaican legend Usain Bolt's world marks at 100 m and 200 m to be eclipsed by "inferior sprinters."
Caught in the middle is World Athletics, which has legislated requirements for distance-running shoes, but has not – so far – done much with spikes.
¶
The brilliant Croatian high jumper Blanka Vlasic announced her retirement at age 37 on Friday (19th), leaving behind a great career in which she won two World Championships (2007-09) and two World Indoor Championships (2008-10), two Olympic medals (2008 silver, 2016 bronze) and finished with a best of 2.08 m (6-9 3/4) in 2009, ranking second on the all-time list. She wrote:
"Ever since Rio, I have been trying to overcome injury, a full four years of hope that I will stand in front of the bar and challenge myself once again. I have been breathing sports since I was born, the high jump is an integral part of me, and it will always be that way. So, I let the decision to end my career come naturally.
"Before I won bronze in Rio many people told me to give up as I have already done a lot in the sport. But if I had listened to them, I would not have won another Olympic medal, a medal that has a special meaning to me because I won it literally with one healthy leg. That competition took everything out of me, even what I didn't know I had."
● Beach Volleyball ● The FIVB World Tour has been shredded by the coronavirus and so the four-star season opener for women in Doha (QAT) from 8-12 March has been circled on everyone's calendar. But three-time FIVB tournament winners Julia Sude and Karla Borger of Germany will not be there.
Agence France Presse reported that "female players have been asked to wear shirts and long trousers rather than the usual bikinis, a rule which the world beach volleyball federation FIVB claims is 'out of respect for the culture and traditions of the host country'."
Said Borger on radio station Deutschlandfunk on Sunday:
"We are there to do our job, but are being prevented from wearing our work clothes. This is really the only country and the only tournament where a government tells us how to do our job – we are criticising that. We are asking whether it's necessary to hold a tournament there at all."
Qatar has hosted World Tour events for men only for several years, but is allowing women in for the first time in 2021. Weather forecasts show that temperatures in Doha are expected to reach highs of 80 degrees (F) during the tournament. Their stance is supported by the German volleyball federation; the women have noted that events in Doha such as the ANOC World Beach Games and the 2019 IAAF World Championships allowed women to compete in two-piece suits without issue.
● Boxing ● The International Boxing Association (AIBA), on the verge of Olympic extinction, would be well advised not to "poke the bear," defined as
"Deliberately provoke or antagonize someone, especially someone more powerful than oneself."
Maybe someone didn't get the memo on this, as AIBA posted a notice on Friday (19th), criticizing the IOC for cancelling – due to the pandemic – the final qualification tournaments for the Tokyo Games, and relying instead on rankings of boxers from prior years:
"We respect the decision of colleagues from the IOC Taskforce; it is important for us to find boxing in the Olympic program and fulfill the Olympic dream of our athletes. However, we believe that it was possible to retain the Qualifiers.
"We welcome the health care of our athletes, coaches and officials, this is also our priority in this pandemic situation. In this challenging time, AIBA strives to host as many tournaments as possible in compliance with all safety measures. Our experience and the experience of our National Federations suggest that it is possible to successfully conduct official competitions during the pandemic, and we would be ready to share this experience. …
"The situation with the division of quotas by continent is fair and democratic only in theory, however, in practice, it is not so unequivocally. …
"The Boxing Community is asking the IOC Taskforce to find a way to keep the dates of the European Qualifiers and not to cancel the World Qualifiers."
AIBA is advertising for a Public Relations and Communications Director; it's too bad the federation didn't have that person in place last week …
● Cycling ● The UCI men's World Tour for road cycling has finally begun, with the third UAE Tour now underway, beginning on Sunday (21st). The seven-stage race includes plenty of stars, including reigning Tour de France champ Tadej Pogacar (SLO), four-time Tour winner Chris Froome (GBR) and past Grand Tour stars such as Spain's Alejandro Valverde and Italian Vincenzo Nibali.
The 176 km first stage was a 1-2 finish for Dutch stars Mathieu van der Poel and David Dekker, crossing the line in a mass finish of seven riders, including Pogacar. On Monday, the Individual Time Trial was won by World Time Trial Champion Filippo Ganna, who ripped through the flat, 13 km course in 13:56, followed by Stefan Bissegger (SUI: 14:10) and Dane Mikkel Bjerg (14:17). Pogacar retained the overall lead, by five seconds.
● Skateboarding ● Four-time Skateboarding Street World Champion Nyjah Huston was among five people charged with creating a nuisance by holding parties in violation of the anti-Covid regulations in the City of Los Angeles. These events were identified by the City as possible "superspreader" events and have been repeatedly shut down by police in September and October of 2020.
Per the Los Angeles Times: "It is the latest crackdown on the worst violations of emergency orders that seek to limit the spread of the virus, targeting a party scene driven in part by social media creators who make money by providing entertainment for the maskless mass gatherings. …
"Huston has gotten into trouble for house parties before. In September 2019, he pleaded no contest to a misdemeanor charge of disturbing the peace at a 2017 Los Angeles party. The multiple X Games gold medalist, who has 4.5 million Instagram followers, was originally charged with felony assault. In 2014, he was cited for noise violations after Orange County deputies responding to multiple complaints found 200 to 300 people at his south Orange County home."
● Sport Climbing ● Despite the holding of the Court of Arbitration for Sport that sanctions against the Russian Anti-Doping Agency prohibit world championship events from being held in Russia in 2021 or 2022 unless no alternative is available, the International Federation for Sport Climbing (IFSC) is holding theirs in Moscow this year anyway:
"It is confirmed that the IFSC Climbing World Championships Moscow 2021 will take place in the Russian capital, as scheduled, from 15 to 22 September.
"The announcement follows the decision taken by the Court of Arbitration for Sport (CAS) in the case between the World Anti-Doping Agency (WADA) and the Russian Anti-Doping Agency, and is the result of a series of fruitful meetings IFSC President Marco Scolaris has had with both the International Olympic Committee and WADA.
"The IFSC will continue working closely with the Climbing Federation of Russia to fully respect the CAS decision and, at the same time, deliver an event that lives up to the standards required of the IFSC flagship competition."
Reports indicate that the IFSC felt no alternative host was available, even with seven months to go. This decision is sure to be reviewed further by the World Anti-Doping Agency.
● At the BuZZer ● The reigning World Champion in the 110 m hurdles, American Grant Holloway, is tired of hearing about how fast football players are. He tweeted on Saturday:
"When is the Combine? I wanna run a 40 …"
and
"Let's have our own pro day…"
Replied sprint superstar Noah Lyles: "I'm kinda down with that." Sounds like a made-for-TV show, right?
You can receive our exclusive TSX Report by e-mail by clicking here. You can also refer a friend by clicking here, and can donate here to keep this site going.
For our 649-event International Sports Calendar for 2021 and beyond, by date and by sport, click here!