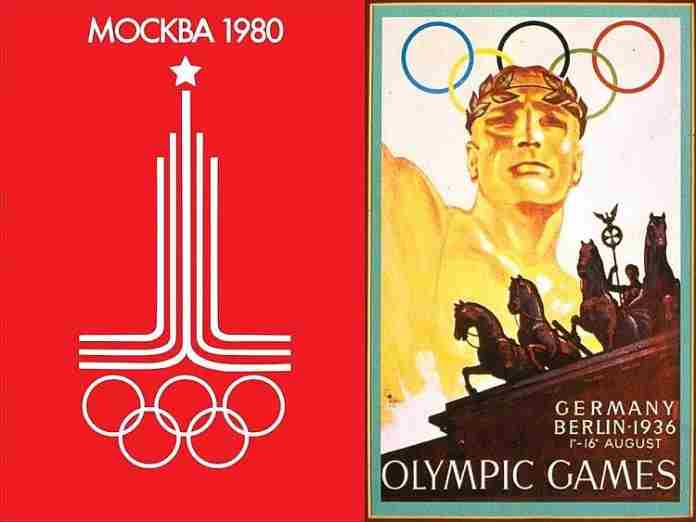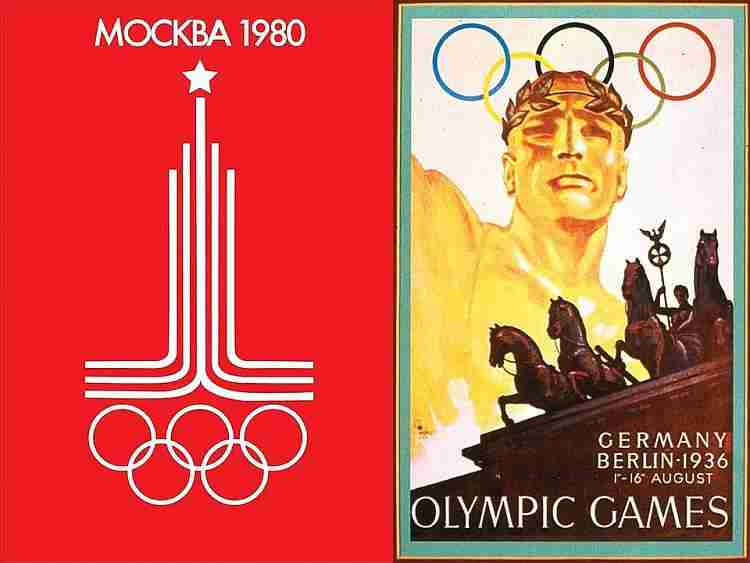 (★ Friends: So close! Thanks to 42 donors toward our December bill for server and support costs; we're at 97% of our goal. If you would like to help get us across the finish line, please donate here. Your enthusiasm is what keeps this site going. ★)
As if there was any confusion remaining about whether sports and politics are inextricably intertwined, consider Sunday's tweet from Xijin Hu, the Editor-in-Chief of the Global Times, self-described as "China's national English language newspaper, under the People's Daily":
"Boycotting 2022 Beijing Winter Games, an unpopular idea, won't receive wide support. IOC and athletes will both oppose it, and China will seriously sanction any country that follows such a call."
No one knows exactly what this means, but a seven-word tweet supporting political freedom in Hong Kong from then-Houston Rockets General Manager Daryl Morey in October 2019 cost the National Basketball Association some $150-200 million in Chinese broadcast and sponsorship income. The NBA can handle that, but presumably the Beijing 2022 Games are a more serious matter.
The Beijing 2022 organizers and the International Olympic Committee held one-year-to-go celebrations last Thursday (4th), which included a special ceremony that was nationally televised in China, plus the debut of the Olympic Torch and a special film produced by the IOC. President Thomas Bach (GER) said:
"These Games will connect the Chinese people with the world.
"Having seen how China is overcoming the coronavirus crisis, we are very confident that our Chinese hosts will ensure safe and secure Olympic Games in full cooperation with the IOC. Every time that I have visited China, I am so impressed by the enthusiasm and support for the Olympic Winter Games Beijing 2022. This is why, we can say already now with great confidence: China is ready. Ready to welcome the world's best winter sports athletes for unforgettable Olympic Winter Games Beijing 2022. We all are looking forward to this global celebration of sport."
The reception was not as warm elsewhere. Politicians in the U.S. – in both the Trump and Biden administrations – as well as Australia, Canada, Great Britain and elsewhere have condemned the 2022 Winter Games as a propaganda show which should not be allowed to be held in China due to – as the British news site, TheGuardian.com summarized:
"China is under growing international pressure over its widely documented abuses and detention of Uighurs and other ethnic Muslims in Xinjiang, as well as its crackdown on dissent domestically and in Hong Kong, surveillance and enforced labour programmes in Tibet, suppression of language and culture in Inner Mongolia, and aggressive posturing towards Taiwan."
On Tuesday, a letter signed by 13 Canadian Members of Parliament asked for the Games to be removed from Beijing. Said Green Leader Annamie Paul, "If an ongoing genocide is not reason enough to relocate a sporting event, then my question is, what is?"
Canadian Olympic Committee chief executive David Shoemaker and Canadian Paralympic Committee chief executive Karen O'Neill wrote in an op-ed piece in Toronto's The Globe and Mail on 4 February:
"In no way are we, at the Canadian Olympic Committee and Canadian Paralympic Committee, trying to minimize what is happening in China. But a boycott is not the answer. …
"[C]ritics are calling for us to stop Canadian athletes from participating as the first order of business to reshape our relationship with China.
"We believe this amounts to little more than a convenient and politically inexpensive alternative to real and meaningful diplomacy. Boycotts don't work. They punish only the athletes prevented from going, those they were meant to compete against and those who would have been inspired by them.
"This is not speculation. In 1980, a group of countries led by the United States boycotted the Moscow Olympic Games to object to the Soviet invasion of Afghanistan. The Games went ahead – and the Soviets remained in Afghanistan for almost another decade. It also led to a retaliatory boycott four years later of the Olympics in Los Angeles. Few other measures were taken, and in the end only the athletes paid a price."
But what if the true comparison is not with the Soviet Union in 1980, due to its 1979 invasion of Afghanistan, but the furor in advance of the 1936 Olympic Games in Berlin? That Games was awarded during the Weimar Republic, but was organized in Nazi Germany which had enacted its infamous Nuremberg Laws in 1935, which eliminated all rights of citizenship to German Jews, and extended to Romani (also known as "gypsies") and "Black Germans" (of African descent).
There was considerable debate in the U.S. about whether to go to Berlin, but the American Olympic Committee decided to do so, with urging from its President (and German sympathizer) Avery Brundage, later the IOC President from 1952-72.
So Shoemaker and O'Neill's position is that the athletes should play on while 10 million Uighurs in Xinjiang are brutalized and so on?
It's not that insensitive, especially given their quite-right point that a boycott could be "little more than a convenient and politically inexpensive [first] alternative" and that "They punish only the athletes." For example, the same politicians haven't said a thing about the many World Cup and other seasonal events that take place in China in many sports. Why aren't they subject to the same condemnation, even though the audience is smaller?
But even if their participation is not placed in jeopardy, this is a test for athletes too. Many U.S. athletes have taken a stand against racial injustice at home, with some support abroad, and the U.S. Olympic and Paralympic Committee formed a 44-member Team USA Council on Racial and Social Justice. On 10 December 2020, the Protests and Demonstrations Steering Committee announced its recommendations for changes to Rule 50.2 of the Olympic Charter, which bans protests at the Olympic Games:
"It calls for the IOC and IPC to update guidelines to allow for peaceful actions that specifically advocate for human rights and racial and social justice, and distinguishes those acts from to-be-defined 'divisive demonstrations' – including, but not limited to, currently prohibited acts of hate speech, racist propaganda, political statements and discrimination."
The IOC Athletes' Commission has undertaken its own surveys and has telegraphed that "the majority" want to "emphasise the right of free speech which is respected at the Olympic Games" and "express support for preserving the ceremonies, the podium and the field of play."
That means no demonstrations or protests at the opening or closing of the Games, or during the competitions or award ceremonies. But that hardly leaves Shoemaker, O'Neill and the athletes of many countries without options to express their concerns about their hosts, well short of a boycott … if they care about the racial and social justice issues in China.
One of the problems with a boycott is that the protesters – so to say – are absent. You don't see them, because they aren't there. And as the Olympic Games are now a television event, it is critical to be there, as protesters in many countries have shown over many decades.
There are many smarter people than me in the protest space, but it seems to me that all the athletes from all eligible countries should attend the Beijing Winter Games, providing it is safe, secure and the issues with the Covid virus have been neutralized.
One twist, however. Rather than their national colors, the uniforms of countries concerned with China's behavior could be either all-black or all-white, with simple, identical block lettering for each country in the pale blue color of the protest flag used by the Uighurs.
Quiet. Clear. Inexpensive. Endlessly repeated on television around the world and continuously reinforcing the message without a word being spoken or a hand raised in the air.
Imagine Hitler's outrage of all of the teams had entered Berlin's Olympiastadion in 1936 in white suits with a bright blue sash to symbolize support for Germany's Jews! Instead, the French team gave the Fascist salute, less than four years before it was overrun.
Just an idea. No doubt there are better ones, and a year to figure them out.
Rich Perelman
Editor
You can receive our exclusive TSX Report by e-mail by clicking here. You can also refer a friend by clicking here, and can donate here to keep this site going.
For our updated, 649-event International Sports Calendar for 2021 and beyond, by date and by sport, click here!