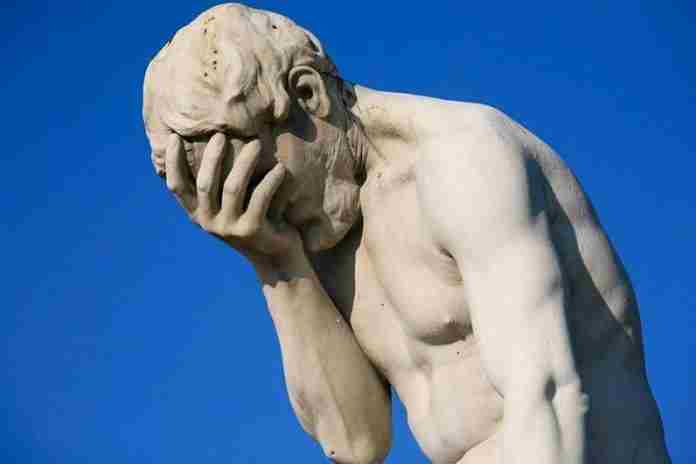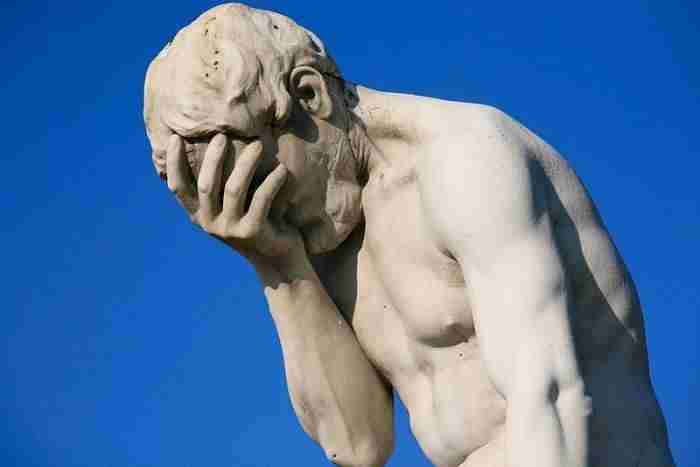 News, views and noise from the non-stop, worldwide circus of Olympic sport:
≡ SPOTLIGHT ≡
A letter from the International Olympic Committee urged International Federations to scrutinize whether host countries of their competitions observe their promises to allow all nations to compete.
Following the refusal of Malaysia to allow Israeli entries to the World Team Squash Championships, the event – scheduled for 7-12 December in Kuala Lumpur – was canceled. The World Squash Federation's announcement noted (without naming Israel):
"The WSF believes in an open and inclusive Men's World Team Squash Championships and the possibility that some nations would be unable to compete due to the lack of confirmation over the issuing of visas and travel authorisations by the National Authorities has led SRAM [the Malaysian federation] to inform the WSF of the decision to cancel."
The IOC's letter, from Sports Director Kit McConnell (NZL) and National Olympic Committee Relations Director James Macleod (GBR) – reported by The Jerusalem Post – included
"We urge all [international federations] to be extremely vigilant when allocating and organizing international sports competitions," and that promises made on access must be fulfilled.
The Post story also pointed out the refusal of Serbian authorities to allow Kosovan boxers to compete in November's men's World Boxing Championships in Belgrade, and added:
"The IOC said it plans to work with the National Olympic Committees of Malaysia and Serbia to come up with a long-term solution with their governments, 'failing which such countries would, unfortunately, exclude themselves from the right to host international sports events until all the necessary assurances can be obtained and respected.'"
Athletes from Kosovo have also had difficulty in accessing competitions in Spain, while Israel has long had issues even if allowed to compete in many Middle East countries, as recently 10 days ago.
On 17 December, Israel's Gal Zuckerman, finished routing the 10-entrant field in the women's Formula Kite class at the World Youth Sailing Championships in Mussaneh, Oman, winning 15 of the 18 races.
But the Israeli flag was not raised and Israel's national anthem were not played. The Omani government prohibited it, and the awards program was changed. Zuckerman told an Israeli television station, "When it was already clear [the day before] that I was going to win the gold, everyone's anthems were canceled, because of me."
She added:
"The competition's site did not post our photos or announce us. We were there under the radar. One of the Israeli association's agreements with the competition organizers, so that we could get there, was that we would walk around without flags and that if a competitor from Israel got on the podium, they would do it without the state flag."
This also impacted the Israeli bronze medalists in the 470 class, Roy Levi and Ariel Gal, who were also not recognized with a flag-raising at their awards ceremony.
However, Zuckerman explained that she felt no antagonism from the local fans:
"'The locals tried to treat us like any of other competitors,' she said. 'I even 'clicked' with one of the locals and every time we met him, he gave me a high five and wished me luck. After the competition he congratulated me on his personal Instagram and tagged me. That was touching. And the local manager of the competition always checked on us Israelis, to see how we were doing.'"
The IOC and other federations, notably the International Judo Federation, have been keen on anti-Semitic issues with Israeli athletes, as well as those from Kosovo. Perhaps 2022 will be a year in which these issues will recede. We can only hope so.
≡ THE 5-RING CIRCUS ≡
● XXIV Olympic Winter Games: Beijing 2022 ● China has pursued a zero-tolerance policy against Covid-19, most recently demonstrated with the lockdown of the city of Xian, with a metropolitan area population of about 13 million, last Thursday (23rd).
Located in central China, Xian is about 710 miles southwest of Beijing, with NBC News reporting:
"Households are allowed to send one member shopping every two days.
"Workers have also been spraying pathogen-killing solutions onto roads and buildings to disinfect the city, with residents being told to close their windows and avoid touching outdoor surfaces to prevent contact with the chemicals."
Xian registered 150 cases of Covid on Monday (27th); for comparison, Los Angeles County in the U.S. reported 20,821 new cases on Sunday (26th), but with no lockdowns in place.
All of this points to very limited – if any – attendance at the Beijing Games starting in February.
¶
Japan announced that it would not send any minister-level officials to the Beijing Games over continuing human-rights concerns in China. Seiko Hashimoto, a member of the Diet and President of the Tokyo 2020 Olympic and Paralympic organizing committee, will attend, along with Japanese Olympic Committee chief Yasuhiro Yamashita and Japanese Paralympic Committee head Kazuyuki Mori.
This is seen as a tacit agreement with the diplomatic boycott of the Games by the U.S., Great Britain, Australia and others, but also in line with the presence of the head of the sports administration of China to the Tokyo Games last summer.
¶
China's Xinhua News Agency reported Monday that 18 visa applications had been made by the U.S. for the Beijing Winter Games for "security support operations."
The story said that up for 40 other requests may be coming; the U.S. government has provided on-site security support for U.S. Olympic teams for decades.
While the Chinese foreign ministry said the application showed the U.S. diplomatic boycott of the Beijing Games to be a "farce," it also said it would handle the applications in normal course.
¶
Activists Zumretay Arkin from World Uyghur Congress; Frances Hui from We The Hongkongers; and Chemi Lhamo, a Tibetan-Canadian activist, released an open letter last week that called for athletes to boycott the Beijing Games. It included:
"We know athletes are people of conscience, full of strong and positive ideals, and desires for freedom and human rights. And because of this we – a Tibetan, Uyghur, and Hongkonger – are calling on you to not support the Beijing 2022 Winter Olympics – The Genocide Games.
"Mass imprisonment and surveillance, torture, children forcibly separated from their parents, sexual abuse and systematic rape, LGBT repression, enforced disappearances, forced labor, fake democracy, patriotic education – these are all horrific realities that our people suffer on a daily basis at the hands of the Chinese brutal regime. …
"We know it is an extremely difficult ask for Olympic athletes who have dedicated so much time and energy to becoming champions in their sport. But it is not an exaggeration to say that life under Chinese government rule is literally death for our people. …
"We appeal to you to use your position, to stand on the rights side of history, and say no to the Genocide Games. Your support will bring so much hope to us, our family members, and our communities. It will set a precedent for other athletes to speak up."
● XXV Olympic Winter Games: Milan Cortina 2026 ● "Today we are giving new life to an excellent corpse that will become the icon of the Olympic and Paralympic Games in Milan Cortina 2026."
That was Veneto region President Luca Zaia at a 21 December news conference announcing the initial funding of the creation of a new sliding track on the site of the famed – but dilapidated – Eugenio Monti track that was used for the 1956 Winter Games in Cortina d'Ampezzo.
The project is estimated to cost €61 million (~$69.09 million U.S.) and be completed by early 2024 to allow for test events prior to the 2026 Winter Games. It is planned not only as a competition and training track, but also a year-round attraction for tourists.
Regional funding of €42 million has been allocated; the remaining funds are expected to come from Veneto, along with the Belluno Province and the city of Cortina itself.
The renovation of the track has been controversial, as the IOC suggested that an existing facility – perhaps in Switzerland – be used to save money. But the Veneto regional government sees the track as part of a larger renovation of the area and has been determined to use it.
¶
During a year-end event, Italian National Olympic Committee President Giovanni Malago decried the passage of time on the infrastructure work needed since Milan Cortina was selected to host the 2026 Games, but said "Our Olympics will be the lowest cost ever."
He also gave assurances that the opening of the Games will take place at the famed San Siro stadium in Milan, "whatever San Siro comes out, whether it is old, new or renovated. But we cannot risk that there is a construction site situation." He also noted that the greatest concern at the moment was the new Milan arena for ice hockey, Palaitalia Santa Giulia: "Santa Giulia it is by far the most significant problem in terms of time in the dossier. this is a fact."
● Games of the XXXIV Olympiad: Los Angeles 2028 ● Cricket is coming!
The International Cricket Council, after many months of internal discussions, is reportedly set to unleash a $3 million lobbying campaign to try and get the attention and backing of the 2028 Los Angeles organizers.
The IOC named the 28 sports on the 2028 program earlier this month, with cricket not included. This was expected; the sport's best chance is to be an added sport, with the LA28 organizers expected to provide guidance to interested federations by March or April of 2022 and the selection to be finalized with the IOC in mid-2023.
An ESPN report noted that "A $3 million budget was set aside for the Olympic campaign with some of the funds dedicated to travel to encourage working group members to fraternise with relevant stakeholders," and that the respected public relations firm Burson Cohn & Wolfe had been engaged to developed a campaign for inclusion.
There's a long line of sports wanting in on 2028, but cricket stands an excellent chance of being named for 2032 for Brisbane, with the sport quite popular in Australia.
● Games of the XXXVI Olympiad: 2036 ● "Moscow should expect to hold the Olympic Games in the near future, President of the Russian Olympic Committee (ROC) Stanislav Pozdnyakov told TASS on Monday."
Pozdnyakov told the news service that Moscow's existing facilities allow it to be in line with the IOC's current push for sustainability. "Over the past 10-20 years, our country has moved much further in increasing the quantity and quality of sports infrastructure for almost all sports. Although there are a number of disciplines where problems remain, but this is rather an exception to the rule."
Moscow hosted the 1980 Games and last made a serious bid for the 2012 Games, but was eliminated in the first round in an election eventually won by London (GBR).
● Alpine Skiing ● American superstar Mikaela Shiffrin reported that she has contracted the coronavirus, tweeting:
"I wanted to let you all know that I'm doing well, but unfortunately I had a positive COVID test. I'm following protocol and isolating, & I will miss Lienz."
Shiffrin is the overall World Cup leader and ranks fourth on the points table for the Super-G, first in Giant Slalom and second in Slalom. Following the races in Lienz, the women's tour goes to Zagreb (CRO) for a Slalom on 4 January.
● Athletics ● World Athletics announced changes to its policy on shoe thickness for track & field events, requiring all shoes to have a maximum thickness of 20 mm from 1 November 2024. In the interim, the existing rules allowing 25 mm thickness for shoes worn in events from 800 m on up remains at 25 mm.
Violations found after an event has been completed will be forwarded to the Athletics Integrity Unit.
¶
Former Nike Oregon Project coach Alberto Salazar has been listed as "permanently ineligible" to participate in any aspect of the sport, indicating that he lost his appeal on sanctions by the U.S. Center for SafeSport.
Salazar had been banned for four years for doping violations, with the penalties upheld by the Court of Arbitration for Sport and ending in September 2023.
The Center for SafeSport's "Centralized Disciplinary Database" was reported by Sarah Lorge Butler of Runnersworld.com to have changed on 22 December to show "Permanent Ineligibility" for "Sexual Misconduct."
Salazar and Nike are also being sued by former Nike Oregon Project athlete Mary Cain for $20 million in a civil action in Multnomah County, Oregon, in an action filed on 11 October (21CV40258), alleging "Personal Injuries – Negligence – Special Relationship – Intentional Infliction of Emotional Distress – Fraud – Employment Discrimination – Sex Discrimination".
● Modern Pentathlon ● The 21 members of the "5th Discipline Working Group" have been named by the Union Internationale Pentathlon Moderne (UIPM), including President Klaus Schormann (GER) as the Chair, five marketing and broadcast experts, and 10 current or former athletes.
The group will meet in January 2022; interestingly, none of the 46 Olympic medal winners who signed the letter of complaint last November about the exclusion of riding were included among the 10 athletes selected.
● Weightlifting ● The impact of the continuing problems in the sport were underlined by the announcement of the weight classes proposed for the Paris 2024 Games by the International Weightlifting Federation.
In Tokyo, there were 196 total competitors allowed in 14 classes, down from 260 in Rio in 2016. The weight classes:
● Men (7): 61kg, 67kg, 73kg, 81kg, 96kg, 109kg, +109kg
● Women (7): 49kg, 55kg, 59kg, 64kg, 76kg, 87kg, +87kg
For Paris, only 120 competitors will be allowed in total, in 10 classes:
● Men (5): 61kg, 73kg, 89kg, 102kg, +102kg
● Women (5): 49kg, 59kg, 71kg, 81kg, +81kg
This is down from 10 classes per gender at the IWF World Championships, a demonstration of the implosion of the sport at the Olympic level due to the governance and doping issues at the federation level. The IWF and weightlifting itself are in danger of being dropped altogether from Los Angeles 2028 and are currently on what is a probationary status pending their future actions.
≡ SCOREBOARD ≡
● Figure Skating ● Overcoming a right ankle injury that had made his future cloudy, two-time Olympic champion Yuzuru Hanyu convincingly won the men's Japanese Nationals in Saitama, scoring an impressive 322.36 points.
Hanyu was followed by PyeongChang silver medalist Shoma Uno (295.82) and Yuma Kagiyama (292.41) with all three expected to compete in Beijing.
Kaori Sakamoto won her second national title in the women's division, scoring 234.06, ahead of Wakaba Higuchi (221.78) and Mana Kawabe (209.65). Sakamoto was sixth in PyeongChang.
Miyu Yunoki and Shoya Ichihashi won the Pairs (115.72) and Misato Komatsubara and Tim Koleto took the Ice Dance title (178.17).
¶
Russia held its 2022 Nationals in St. Petersburg from 21-26 December this year, with teenagers Mark Kondratiuk and Kamila Valieva stealing the individual titles.
Kondratiuk, 18, was second in the Short Program and only third in the Free Skate, but his total of 284.37 was enough to get past 2018 Worlds bronze medalist Mikhail Kolyada, who won the Free Skate after a dismal fifth in the Short Program (283.70 total).
Valieva, 15, is the newest women's prodigy, easily winning both the Short Program and the Free Skate to pile up a sensational total of 283.48 points, way ahead of 2021 Worlds bronze winner Alexandra Trusova (17; 248.65) and 2021 World Champion Anna Shcherbakova (17; 239.56). Valieva won the 2020 World Junior Championship; she's now one of the favorites for the Olympic title.
The Pairs competition was a tight race, with 2021 World Champions Anastasia Mishina and Aleksandr Galliamov winning from 2021 Worlds bronze medalists Aleksandra Boikova and Dmitrii Kozlovskii, 243.74-239.87. Veterans Evgenia Tarasova and Vladimir Morozov, three-time Worlds medalists, finished third (228.20).
Four-time European medalists Alexandra Stepanova and Ivan Bukin won the Ice Dance, scoring 223.37 to 207.70 for American-born Diana Davis and Gleb Smolkin. Current World Champions Victoria Sinitsina and Nikita Katsalapov withdrew after winning the Rhythm Dance due to back pains for Katsalapov.
● Nordic Combined ● The U.S. Olympic Trials was held at Lake Placid, New York on Saturday (25th), with Taylor Fletcher coming from 56 seconds behind on the 10 km cross-country portion to qualify for the Beijing Games.
Ben Loomis took the lead during the jumping, out to 95.0 m, ahead of Jasper Good (92.0 m), Jared Shumate (91.5 m) and Fletcher (89.0). That gave Loomis a 34-second lead on the field, but Fletcher was flying from the start and caught Shumate and Good on the first 2.5 km lap. Fletcher caught up to Loomis on the third lap and the two battled to the finish, with Fletcher winning in 24:14.0 to 24:26.3 for Loomis and Shumate third at 24:58.7.
Beijing will be Fletcher's fourth Winter Games; he was 45th in the Large Hill event in 2010, 33rd (Normal Hill) and 20th (Large Hill) in Sochi in 2014 and 35th (Normal Hill) in 2018.
The U.S. will have additional competitors in Beijing, but the remainder of the team – up to five are qualified – will not be named until late January.
● Ski Jumping ● The U.S. Olympic Trials for the jumpers was also held on Saturday (25th), with 25-year-old Kevin Bickner getting a Christmas present of his second Olympic berth by winning in Lake Placid.
He took the lead in the first round at 96.0 m and 128.5 points and added a 96.5 m second jump for another 128.5 points and a winning 257.0 total. He was followed by Decker Dean (244.0) and 2018 Olympian Casey Larson (229.0). Bickner meets the criteria for selection and hopes to improve on his 18th-place (Normal Hill) and 20th-place (Large Hill) finishes from 2018.
The U.S. has a second men's slot for Beijing, but that selection will come later.
The women's jumping was won by Anna Hoffmann (214.5 points), edging Logan Sankey (214.0) for the win, with Annika Belshaw third (200.5). The U.S. women currently have no qualifying positions for Beijing, but this could change during January.
≡ AT THE BUZZER ≡
Make no mistake, the International Mixed Martial Arts Federation (IMMAF) has its sights set on the Olympic Games. Its latest move is signing up for the World Anti-Doping Code, after six years of abiding in the WADA anti-doping regulations. Said WADA president Witold Banka (POL):
"In order to gain approval under the terms of the revised policy, the federation needed to go through a stringent process. This included the assessment by independent experts of its level of good governance, a review of its application by WADA's newly created Signatory Expert Group – which is independent from WADA Management – and the completion of an extensive Code Compliance Questionnaire to demonstrate the quality of its anti-doping program. This is a positive step for IMMAF and its athletes, who will now enjoy the protection afforded by the Code."
The IMMAF now claims 118 national federations approved or in review and will be lobbying hard for a future Games, perhaps not likely for 2028, but will no doubt be in the mix for 2032.
You can receive our exclusive TSX Report by e-mail by clicking here. You can also refer a friend by clicking here, and can donate here to keep this site going.
For our 743-event International Sports Calendar for 2021 and beyond, by date and by sport, click here!