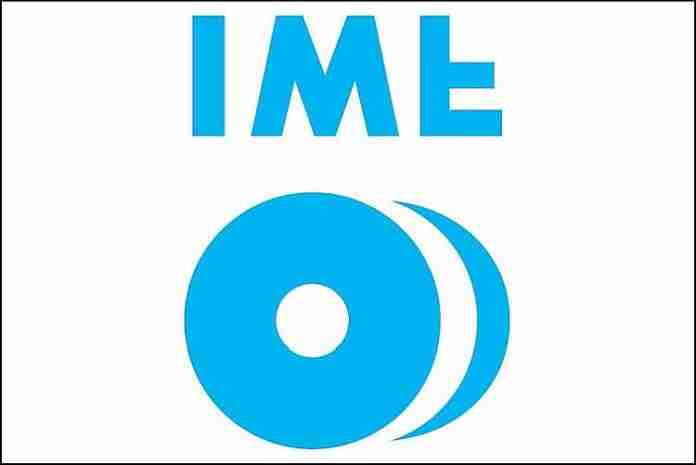 (★ Friends: Your 69 generous contributions paid our semi-annual server and support costs, and starts to help with December's bill. If you would like to join in, please donate here. Your inspiring enthusiasm is the reason this site continues. ★)
(● For our 526-event International Sports Calendar from October 2020 to June 2021, by date and by sport, click here! ●)
News, views and noise from the non-stop, worldwide circus of Olympic sport:
● Weightlifting ● The already-troubled International Weightlifting Federation is on the verge of implosion after a wild week in which its president was apparently deposed in a secret meeting of a portion of its executive board.
According to the InsideTheGames Web site, which is sponsored by part by the IWF (!), Interim President Ursula Garza Papandrea (USA) was removed from her post on Tuesday at an "emergency" Executive Board meeting to which she was not invited.
It is not clear whether this meeting was properly held, but the attendees apparently named Intarat Yodbangtoey of Thailand as the new Interim President. This is a new embarrassment for the federation, as Thailand is already banned from participating in the sport at the Tokyo Olympic Games due to its high number of doping positives.
The catalyst for the internal turmoil within the federation has apparently been the discussions over qualifying regulations for Tokyo and accusations of favoritism on behalf of one country or another. The InsideTheGames site noted in its Tuesday story that "Seven of 19 members on the Board are from countries that are banned from Tokyo or can send only a reduced number of athletes because of multiple doping violations."
All of this has further irritated the International Olympic Committee, which issued a statement on Wednesday, including:
"The IOC is very worried to learn about the reported decision made by the Board of the International Weightlifting Federation (IWF) to replace the Acting President, Ms Ursula Garza Papandrea, the way the decision was taken and the chosen replacement. The IOC enjoyed excellent cooperation with her during her time in office, and is fully supportive of the reforms she has initiated in the IWF. Currently the IOC has not received all the information to fully assess the situation in its entirety."
The back story to the entire affair is well summed up in a separate statement issued by Phil Andrews, the head of USA Weightlifting, who had been helping Garza Papandrea with reform efforts at the IWF as an Interim Deputy Director General, but who resigned on Tueaday (13th):
"Weightlifting's reputation has been damaged beyond imagination this year after revelations regarding corruption at the highest level and I was honored to be given the opportunity to restore the sport's status as one of the Olympic Movement's most iconic competitions.
"However, it has become clear over recent months that not everyone has the best interests of the sport in mind and our attempts to reform the sport have been met with incredible resistance.
"In these challenging Covid-19 times, sport's core principles of respect, collaboration and integrity have been ignored in favour of short-termism and greed that has become impossible to defy."
The IOC voiced concerns at its Executive Board meeting last week about IWF governance and threatened a further review of the sport's place on the 2020 Olympic program. Given the new eruption over qualifying for Tokyo, the IOC may be forced to look at how the 2020 Olympic weightlifting tournament is to be held, and who will be in charge.
● Wrestling ● United World Wrestling canceled its 2020 World Junior Championships, scheduled to be held in early December, on Monday (12th) over concerns about how many participants would actually be able to compete.
The UWW confirmed that the 2020 World Championships, scheduled for 12-20 December in Belgrade (SRB) is still on, after receiving commitments from more than 70% of its national federations on attendance. But, UWW President Nenad Lalovic cautioned:
"We are cautiously optimistic about wrestling's return in December. The safety of our athletes, coaches, and staff is our top priority and we will be taking every measure to ensure that happens in Belgrade."
The UWW Board will consider the status of the event once again on 6 November and is expected to either confirm or cancel. A USA Wrestling statement noted that the notification stated that "UWW has asked national federations to only send Teams Staff that is necessary to assist the athletes, and to buy refundable airline tickets."
● Skiing ● Only a week prior to the opening of the FIS Alpine World Cup season in Soelden (AUT) this weekend, the Federation Internationale de Ski Council approved a contribution equal to 20% of the prize money paid in all World Cup events to rebated to the organizers (including National Ski Federations) to help cover the added costs of Covid-19 testing and lost spectator revenue.
The FIS Council also delivered a shocker:
"At its meeting today, the FIS Council, including the members of the Marc Hodler Foundation, has decided by a great majority vote to terminate the employment relationship with Sarah Lewis (in accordance with its contractual terms) and that she is released from her work duties as the Secretary General of FIS, effective 9th October 2020."
A former British Alpine skier, Lewis had been Secretary General since 2000 and just last September, FIS was recognized as having the best governance among all of the Olympic Winter sport federations at 170 out of a possible 200 points. But the Swedish newspaper Expressen posted a story on Saturday (10th) explaining (via Google Translate):
"In a brief press release, FIS stated that Secretary-General Sarah Lewis was forced to leave the day as a result of 'a total lack of confidence.' But no more details than that were released. …
"According to information, Sarah Lewis has for a long time had a conflict with FIS chairman Gian-Franco Kasper and after additional people within FIS experienced difficulties in cooperating with Lewis, the situation eventually became unsustainable.
"Therefore, she had to leave."
Kasper, the Swiss head of FIS since 1998, will step down next year; the reported candidates are Urs Lehmann (SUI), and Swedes Mats Arjes and Johan Eliasch, although Lewis was also considered a possibility.
● Cycling ● The Giro d'Italia continues this week with fairly mild stages, won on Tuesday by Slovakian star Peter Sagan for his first win of the season!
Sagan had finished second in three sprint stages at this year's Giro, but broke away for good with 13 km to go, at the top of the final climb and was unchallenged on the run-in to Tortoreto, finishing 19 seconds ahead of American Brandon McNulty and 23 seconds up on race leader Joao Almeida (POR).
The complexion of the race was also changed with coronavirus positives announced for Australian sprinter Michael Matthews and Dutch star Steven Kruijswijk and removal of the Jumbo-Visma and Mitchelson-Scott teams.
On Wednesday, Sagan was in the mix again, but was beaten to the line for the fourth time in this year's race by France's Arnaud Demare. The top three overall remained the same, with Almeida 34 seconds up on Wilco Kelderman (NED) and 43 seconds ahead of Pello Bilbao (ESP).
There is a very hilly stage on Thursday, a flat sprint stage on Friday and an individual time trial on Saturday. The next mountain stage comes Sunday with a misery-inducing quadruple-climb route that ends uphill to the Piancavallo at 1,288 m, before the rest day on Monday.
● Athletics ● A partial victory for the University of Minnesota's men's track & field team on Friday (9th) as the university's Board of Regents agreed to reinstate the outdoor track & field program, but finalized cuts for men's gymnastics, tennis and indoor track & field.
The cuts will save the Gopher athletic department $1.6 million vs. the $2 million expected to be saved if the outdoor track program had been axed as well.
None of this, however, changes the situation of continuing financial pressure on athletic programs around the country. A survey of college presidents and athletic directors by the Knight Commission released Tuesday (13th) showed:
"[A]n openness to consider reforms that would either reorganize competition within the current structure or even radically restructure Division I's most competitive levels – such as creating a new division for Power 5 sports, in all sports except basketball, or separating Football Bowl Subdivision (FBS) football from the NCAA. However, nearly 8 in 10 of all respondents believe it is 'essential' to keep all current Division I schools in the same men's basketball tournament.
"Across Division I, the survey found, college sports leaders are troubled about the growing divide between the have and have-nots athletic programs, with almost four in five respondents (79 percent) saying that there is too much financial resource disparity among schools. About three in five FBS leaders (59 percent) acknowledge that they spend too much on FBS football 'to keep up' with other schools – including half of Power 5 campus leaders and about two-thirds of their Group of 5 counterparts."
Change may be coming, but some commentators have noted that, today, NCAA finances are all about football and that's why nothing will change. Even for the smaller schools, which live off the big checks written by Power 5 schools for non-conference match-ups early in the season.
● Aquatics ● Japan's Daiya Seto, reigning World Champion in the 200 m and 400 m Individual Medley, has been suspended by the Japanese swimming federation for the remainder of the year because of an extramarital affair. Kyodo News reported:
"In an extraordinary online meeting, the federation determined that the 26-year-old Seto had breached its standards for sportsmanlike conduct under its qualification rules. The federation decided not to revoke his right to compete at the postponed Tokyo Olympic Games next year, however."
Seto also agreed to withdraw from his sponsorship with All Nippon Airways.
● Southern California Committee for the Olympic Games ● The hugely-impactful Ready, Set, Gold! Program, a legacy of the Los Angeles bid for the 2020 Olympic Games, has not been stopped by the coronavirus pandemic.
Designed to directly reach youth through repeated visits by designated Olympians to schools in the Los Angeles area, the program has gone to video this fall to continue its mission. The RSG! Fall Series includes eight weeks of instruction to keep students active. It's free and began on 12 October for students across many Southern California school districts.
Sessions are hosted by Classroom Champions and feature Olympians and medal winners including volleyball gold medalist Kim Glass, swimmers John Naber, John Moffet and Kristy Kowal, British Olympic medalist Tasha Danvers (GBR: track & field), U.S. artistic swimmer Anita Alvarez and water polo player Alex Roelse and Paralympic medalists Samantha Bosco (cycling) and Rudy Garcia-Tolson (swimming).
The programs are sponsored by The Foundation for Global Sports Development and Sidewinder Films.
● At the BuZZer ● For our math-averse readers, Olympic statistician extraordinaire and surgeon Dr. Bill Mallon was intrigued by Monday's Lane One story on the International Swimming League and its new rankings system concept:
"I just looked at the formulas for the ISL rating system. It's basically a variant of the Elo Rating System, which started out as a way to rate chess players, and many sports now use a version of it (see FiveThirtyEight, which uses it frequently to compare teams/players).
"Basically everybody gets a rating and if you defeat an athlete with a higher rating, your rating goes up, and theirs goes down. How much it goes up or down depends on the differential between the 2 ratings."
Now you know.