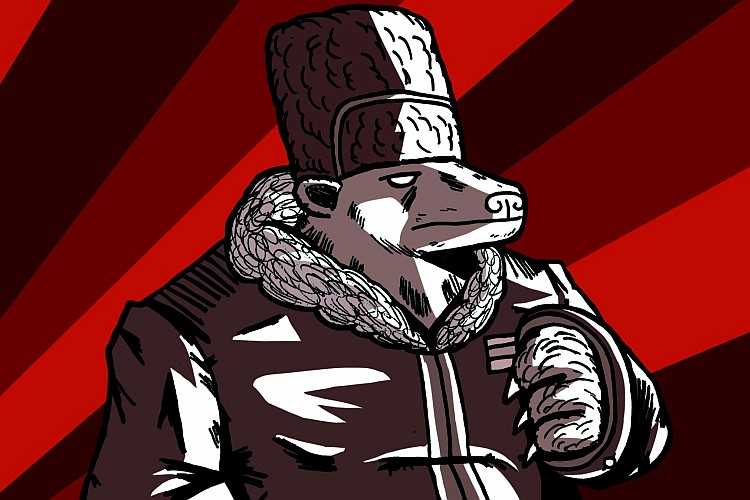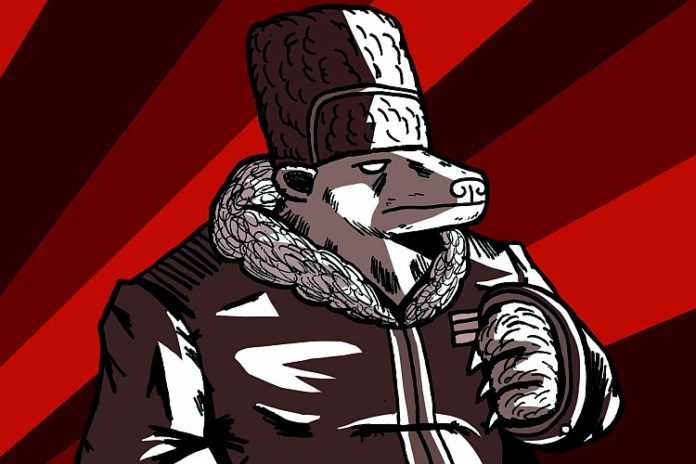 (★ Friends: In such a difficult time, so gratifying to receive 29 donations toward the December bill for server and support costs; with the overage from the summer, we're at 77% of our goal. If you would like to join in, please donate here. Your enthusiasm is the motivation for this site. ★)
[Errata: Some readers received yesterday's Lane One story by e-mail, in which Robinson Cano was identified as a Seattle Mariner. He plays for the New York Mets, having been traded from Seattle in 2019. Thanks to reader Mike Harrigan for the sharp eyes!]
News, views and noise from the non-stop, worldwide circus of Olympic sport:
● Our Exclusive 2021 Calendar now available! ● After the coronavirus imploded most of the worldwide sports calendar in 2020, let's all hope that 2021 is a better year for everyone.
Our exclusive International Sports Calendar for 2021 (and beyond) shows 709 events, but is far from complete as several sports have not yet posted complete (or any) lists of events due to the continuing pandemic. Two calendars are included in the single PDF download: an 15-page listing in chronological order and a 16-page listing by sport (and in date order within each sport).
It's free! Get yours now by clicking here!
● Anti-doping ● The Court of Arbitration for Sport announced its decision on sanctions against Russia as promulgated by the World Anti-Doping Agency on 17 December. The actual impact – or lack thereof – is becoming apparent less than two weeks later.
The International Handball Federation's World Championship for men is getting ready to go in Cairo and three other cities in Egypt, beginning on 13 January. Russia was a wild-card selection for the 32-team tournament, having placed 22nd at the 2020 European Championships.
Under WADA's requested sanctions, Russian athletes would only have been able to compete in the IHF Worlds upon showing that they were not in any way tainted by the state-sponsored doping program in place from 2011-15. The CAS decision eliminated that barrier and requires only that any athlete (or team) "shall not be subject to suspension, restriction, condition or exclusion imposed by a competent authority in any past or future proceedings which remains in force at the time of the specified event."
So, the IHF released a detailed statement last Friday (25th) that specified the "conditions" under which the Russian team can compete in the World Championships.
That includes calling the team the "Russian Handball Federation" instead of "Russia," use of the logo of the Russian Handball Federation – without text – instead of the word "Russia" on uniforms and for an anthem:
"The [International Olympic Committee] is liaising with the Russian Olympic Committee to find a consistent approach. In case no consistent approach is found until the beginning of the 2021 Men's World Championship, the IHF anthem will be played."
Last Wednesday (23rd), the head of the Russian Olympic Committee, Stanislav Podznyakov said in an interview:
"It will be somehow a bit complicated with playing our anthem… and we are limited. … However, we can play any music or melody, which may be connected directly or can be somehow associated with Russia.
"As soon as we receive recommendations [from the International Olympic Committee], we will set up a council of artists, who will announce a competition for the melody."
So Russia will play, everyone will know it's Russia and instead of the anthem, some sort of Russian-identified music will likely be used. If the U.S. were in this situation, it would be as if "America the Beautiful" was subbed in for "The Star-Spangled Banner." This is a major penalty?
U.S. Anti-Doping Agency chief Travis Tygart had it right in a tweet:
"In good faith, nobody could call this a ban. People should call it what it is: It's a rebranding."
Tygart went on to criticize WADA, as he usually does, but the WADA sanctions would have prevented Russia playing in the IHF Worlds as there would have been no time for the players to be cleared in time for the 13 January start of the tournament. But this is what the CAS decision has done, and why WADA should appeal it to the Swiss Federal Tribunal.
¶
Russian Sports Minister Oleg Matytsin – also the head of the university sports federation (FISU) – issued a stern instruction against doping violators during a Monday interview with Russia's Match TV sports television channel. The TASS news service reported:
"We employ all efforts to contradict any possible development of events, when a person with a recorded anti-doping violation in the past assumes a governmental post or begins a coaching career.
"We are already working on it and I believe that we must stipulate it at the administrative level and must have a documented provision that a person cannot be hired with a background of certain violations.
"We [the Russian Sports Ministry] work at the legislative and administrative levels, as well as with heads of territories and regional ministries to prevent such scenarios."
¶
One day earlier, Russian Foreign Minister Sergey Lavrov was also interviewed on Match TV, and had a very different message:
"I know for sure that, apart from the obvious violations made by Russian athletes, there are also many partially related to sports Western figures who tend to overemphasize our role in promoting doping in every possible way and hence play down what is happening in the West."
Responding to an assertion that Russia's worldwide image in sports has been damaged:
"This image is challenging due to the fact that the particular, unacceptable-for-us episodes with the athletes' breaches are overemphasized in order to sweep under the carpet some less evident violations committed in Germany and in the United States."
Lavrov was equally combative last week in comments on the Court of Arbitration for Sport decision which reduced sanctions on Russia:
"I think the provision concerning banning state leaders from attending sports events is unclear and unacceptable.
"I think that after the decision of the CAS, we will all draw the right conclusions. The most important thing in this decision is that there is no collective responsibility, and pure athletes, unlike during the previous Winter Olympic Games, will no longer have to apply for some special invitation from the International Olympic Committee.
"We have been working with the World Anti-Doping Agency for a long time, although at some stage we underestimated the need to work within this structure. It's good that the crisis with the Russian Anti-Doping Agency is finally over."
¶
The Russian husband-and-wife whistleblowers who helped blow open the Russian doping scandal have no plans to return to their homeland.
Vitaly and Yulia Stepanov told the German DPA news service in a Sunday story that they are living quietly in the U.S., with their seven-year-old son.
As for the impact they have had, Vitaly noted "The truth came out and the relevant organizations were forced to deal with it. We are glad, and in general I believe the anti-doping movement is stronger."
He has doubts that Russia will clean up its act in the doping arena, adding "The Russian government is not helping by continuing to cover up and cheat the Olympic Movement. They are the main guilty party here."
¶
China passed a new law which criminalizes doping in a form similar to that passed by the U.S. in the Rodchenkov Anti-Doping Act of 2019, but without extra-territorial jurisdiction.
The Xinhua News Agency reported Article 355, Amendment XI was adopted on Saturday (26th):
"It stipulates that anyone who lures, instigates or cheats athletes into using banned substances in either domestic or international competitions faces up to three years' imprisonment and a fine. Heavier punishments will be given to those organizing or forcing athletes into using banned substances, while knowingly offering banned substances to athletes is also a criminal offence."
The new section will be effective as of 1 March 2021.
● Athletics ● The year might be almost over, but there's still time for a world-leading mark and Australia's Stewart McSweyn claimed the 2020 world mile lead with a 3:50.61 win in Penguin, in the state of Tasmania in Australia on Tuesday. He ran alone in the second half and ran the fastest mile ever on Australian soil.
"I'm stoked!" said the 25-year-old afterwards. "Obviously I'm a Tasmanian. The North West coast is where I grew up so I want to come here and perform, and I'm happy I was able to do that this year.
"I know that I can match the top guys now. I think I'm going to be right in the mix if I can get it right in Tokyo. It's a good confidence boost but I still know I've got to get better. I'm just going to throw everything at Tokyo. I'm pretty excited for the year to come."
¶
Russian sports minister Matytsin also had plenty to say about Russia's chances of having track & field Olympians in Tokyo next year. During an event in Moscow last Thursday (24th), he noted:
"If we speak about the track and field athletics, I must say that our relations with World Athletics entered a constructive stage of relations.
"We have accepted our mistakes from the past, elected the new leadership of the All-Russia Athletics Federation [RusAF] and are now actively cooperating about its membership reinstatement. I am positive that our leading athletes of track and field athletics will be cleared to perform at the upcoming international tournaments, including at the next Olympic Games."
Of the penalties imposed by the World Anti-Doping Agency and cleared by the Court of Arbitration for Sport – including a ban on the Russian flag and anthem at the Tokyo Games – Matytsin added:
"It is a dear price that we must pay for the dark period if we speak about the national flag and anthem. I'm sure that this situation will bring us closer and unite us.
"However, taking into account all mistakes from the past, I would prefer to set my aim for the future. The most important is to cultivate a respect for each other and to keep an attitude of intolerance regarding the use of doping in sports."
¶
Grenada's 400 m star Bralon Taplin (now 28, best of 44.38 '16) was slapped with an additional sanction by the Athletics Integrity Unit for a second anti-doping violation due to "whereabouts" failures, on 23 December. The decision noted:
"The Athlete is already subject to a period of Ineligibility of four (4) years for Evading Sample Collection from 29 September 2019 until midnight on 29 September 2023 according to the AntiDoping Panel decision dated 7 November 2019 (as upheld by the CAS in its award dated 18 May 2020)."
and
"The AIU therefore confirms by this decision a period of Ineligibility for the Athlete's second AntiDoping Rule Violation of three (3) years from midnight on 29 September 2023 to midnight on 29 September 2026."
¶
Two American athletes were cited – but not penalized – by the U.S. Anti-Doping Agency.
Sprinter Jasmine Blocker (400 m: 51.46 '18) "has accepted a public warning for failing to obtain a Therapeutic Use Exemption (TUE) prior to her use of an otherwise prohibited medication. Blocker's violation resulted from her use of spironolactone, a topical prescription medication, which she used under the care of a dermatologist for a diagnosed medical condition."
Middle-distance star Brenda Martinez – the 2013 Worlds 800 m silver medalist, now 33 – "has tested positive for a prohibited substance, which was determined to have been ingested by her without fault or negligence. As a result, Martinez will not face a period of ineligibility for her positive test."
The "no fault" finding stemmed from a positive test for hydrochlorothiazide (HCTZ), a prohibited masking agent, from a September 2020 test. As it turned out, she was taking a prescription medication which did not show HCTZ as an ingredient, but was present.
● Figure Skating ● Although the international calendar has been destroyed by the coronavirus, two major national championships showcased some of the world's best skaters last weekend.
In Nagano, the 89th Japan Figure Skating Championships confirmed the return of two-time Olympic Champion Yuzuru Hanyu to top form. He dominated the men's competition, winning both the Short Program and Free Skate and piling up 319.36 points to run away from Shoma Uno (284.81) and Yuma Kagiyama (278.79).
This was Hanyu's first national title since he won four in a row from 2012-15, and showed a new, brilliant routine in the Short Program and four quadruple jumps in the Free Skate.
Rika Kihira won her second straight Japanese title by winning both the Short Program and the Free Skate to score a 234.24-222.17 win over Kaori Sakamoto, with Satoko Miyahara third (209.75).
In Chelyabinsk, Russia, there were familiar faces on the podium. Veteran Mikhail Kolyada won the men's division for the third time in his career, taking both the Short Program and Free Skate for a total of 296.15 points. He finished well clear of Makar Ignatov (265.37) and Mark Kondratiuk (260.31).
The women's competition was a much tighter affairs, with Anna Scherbakova winning her third straight national title … at age 16! She won both the Short Program and Free Skate and scored a sensational 183.79 in the Free Skate. Scherbakova was followed by almost-as-impressive performances by Kamila Valieva (age 14: 254.01 including 174.02 in the Free Skate) and Alexandra Trusova (16: 246.37, with 170.61 in the Free Skate).
An excellent 230.56 for Daria Usacheva – age 14 – netted her only fourth place and 2015 World Champion Elizaveta Tuktanysheva could only manage seventh place at 204.25. Wow.
Pairs stars Evgenia Tarasova and Vladimir Morozov – three-time Worlds medal winners – took their third national title from Aleksandra Boikova and Dmitrii Kozlovskii, 228.23-224.99, with Daria Pavliuchenko and Denis Khodykin third (221.39). Four-time European medalists Alexandra Stepanova and Ivan Bukin won their first Russia title, out-pointing Tiffany Zahorski and Jonathan Guerreiro, 220.16-210.94.
● Games of the XXXII Olympiad: Tokyo 2020 ● A further tightening of entry into Japan due to the coronavirus is coming, and will result in the suspension of special dispensation given to athletes from other countries, at least until the end of January.
Japanese nationals returning to the country will now be required to observe a 14-day quarantine.
Japan announced a general suspension of entry by foreign nationals on Monday, in order to maintain pressure against the spread of the virus.
● U.S. Olympic & Paralympic Committee ● Echoing baseball great Yogi Berra's observation that "it's never over until it's over," the members of the Empowering Olympic, Paralympic and Amateur Athletes Act Commission expected to be appointed by retiring Oregon Republican Congressman Greg Walden … were not appointed.
Reports last week indicated that former athletes Norm Bellingham – a canoeing gold medalist from 1988 and USOC Chief Operating Officer from 2006-11 – and Eli Bremer (modern pentathlon), along with athlete agent Peter Carlisle and former Defense Department Inspector General Joe Schmitz would be appointed by Walden.
However, Walden announced Tuesday that his appointees would include:
● Mitch Daniels, former Governor of Indiana and now the President of Purdue University;
● Rob Mullens, the current athletic director at Oregon;
● Melissa Stockwell, a Paralympic swimmer and triathlete, who served in Iraq and has received the Bronze Star and the Purple Heart, and
● Joe Schmitz (as reported), who was a wrestler at the U.S. Naval Academy.
Along with athletes Brittney Reese (long jump) and John Dane (sailing), there are now six appointees to the 16-member Commission. Democrats Sen. Maria Cantwell (Washington) and Rep. Frank Pallone (New Jersey) have yet to be heard from and Sen. Roger Wicker (Mississippi) still has two appointments remaining.
● At the BuZZer ● Thus year will always be remembered for the postponement of the Tokyo Games from 2020 to 2021. The best reaction to that news surely came in a tweet from hurdler and bobsledder Lolo Jones from 24 March:
The text says "FINALLY The OLYMPICS OFFICIALLY postponed for a year!! No box of Wheaties for me today. #breakfastofchampions" but the accompanying video is hilarious.
You can receive our exclusive TSX Report by e-mail by clicking here. You can also refer a friend by clicking here, and can donate here to keep this site going.
For our 709-event International Sports Calendar for 2021 and beyond, by date and by sport, click here!