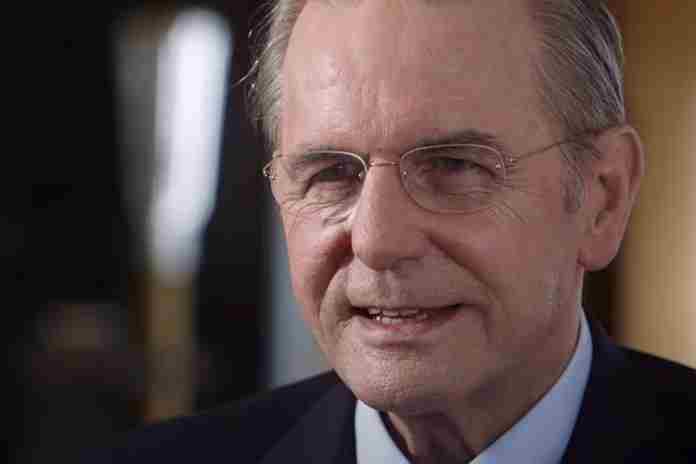 (★ Friends: Thanks to 64 generous donors, our current tech support bill has been covered. If you would like to join in, please donate here. So, so grateful for the support of our readers. Thank you. ★)
News, views and noise from the non-stop, worldwide circus of Olympic sport:
● XVI Paralympic Games: Tokyo 2020 ● Afghanistan's two Paralympic athletes will be competing in Tokyo after all.
Zakia Khudadadi, 22, and Hossain Rasouli, 26, were evacuated from Kabul over the weekend of the 21st and were not expected to be able to get to Tokyo safely in time to compete. They eventually ended up in Paris and were routed to Tokyo, arriving on Saturday (28th). They passed their Covid-19 check and were admitted into Japan.
According to the International Paralympic Committee, "Zakia will be Afghanistan's first female athlete to compete at the Paralympic Games since Athens 2004 when she competes in the women's K44-49kg weight category in taekwondo on 2 September. Hossain will line-up in the heats of the men's 400m T47 athletics event on 3 September."
Rasouli was scheduled to compete in the men's 100m T47 on 28 August, but will go in the 400 m T47 instead.
Kyodo News reported that "As part of measures to protect the athletes' mental health and welfare, the IPC spokesman said no media will be allowed to meet them during the games." A clear mistake, but one which will be overlooked in the current circumstance.
¶
"It's been really fantastic so far; we are providing a safe environment to the athletes; we are also protecting the Japanese population at the same time."
That was International Paralympic Committee chief Andrew Parsons (BRA) on the first week of the Paralympic Games in Tokyo. He was especially cheered by the low Covid-19 incidence at the Games (more below).
¶
A semi-autonomous Toyota e-Palette shuttle bus operating in the Athletes Village collided with a 30-year-old, partially blind Japanese judoka last Thursday, injuring him and causing him to miss his event.
The bus, which had two operators inside, stopped when it detected a security guard near an intersection. But it began taking a right turn and hit Aramitsu Kitazono, who fell, suffering injuries to his head and leg and was treated at the Village medical facility. The operators thought he had seen the bus and would stop.
Toyota has stopped operation of the buses in the Village and is cooperating with police on the matter.
¶
Covid positives related to the Paralympics are at just 241 people from 12-30 August, according to the Tokyo 2020 organizers. Just 13 athletes have been reported as positive, vs. 150 contractors (62.2%), 45 Games-related personnel, 15 media and 18 Tokyo 2020 staff and volunteers.
Across the Olympic and Paralympic Games through 28 August, Tokyo 2020 reported a total of 866,440 tests with 273 positives (0.03%). Very impressive.
¶
The Paralympic Games began on the 24th and have been shown in the U.S. on NBC, NBCSN and the Olympic Channel: Home of Team USA. While the cable audiences have been small, the Games did well on Sunday evening network television.
Preliminary figures on the one-hour Paralympic primetime program on Sunday – the first-ever Paralympic primetime coverage on NBC – showed an audience of 4.182 million viewers, third-best behind CBS's "60 Minutes" (6.66 million) and an ABC re-run of "America's Funniest Home Videos" (4.688 million).
● Games of the XXXII Olympiad: Tokyo 2020 ● The debate over the legacy of the Tokyo Games is already underway, with Kyodo News reporting estimates by Kansai University Emeritus Professor Katsuhiro Miyamoto of the costs and benefits of the Games (even before the Paralympics are completed!):
● ¥6.14 trillion ($55.87 billion U.S.) in benefits
● ¥2.37 trillion ($21.56 billion U.S.) deficit of expenses over revenues to stage
● ¥1.41 trillion ($12.83 billion U.S.) of the deficit for Tokyo Metropolitan Government
● ¥874 billion ($7.95 billion U.S.) of the deficit for the Japanese National Government
● ¥123 billion ($1.12 billion U.S.) of the deficit for the Tokyo 2020 organizers
Many more estimates will be coming, no doubt.
¶
The Tokyo organizers reported that about 25% of all of the pre-packaged meals for Tokyo 2020 staff were not used and discarded from the start of operations on 1 July through 3 August (the Games ended on 8 August).
A report that 4,000 of the 10,000 boxed meals ordered for the Opening Ceremony on 23 July were wasted elevated this issue with Japanese news media, who asked for updates about meal waste almost daily. The percentage of unused meals fell to about 15% after 30 July.
In all, about 130,000 meals went unused in the full-month reporting period through 3 August.
● International Olympic Committee ● Sad news that Dr. Jacques Rogge, the International Olympic Committee President from 2000-13, passed away at age 79 on Sunday (29th).
A three-time Belgian Olympian in sailing in 1968-72-76 in the Finn Class, he was a respected orthopedic surgeon by profession, but rose quickly in the Olympic world after he finished competing. He was the President of the Belgian Olympic Committee and the European National Olympic Committees and was elected to the IOC in 1991 and was elected President, following Juan Antonio Samaranch (ESP) in 2001.
Coming off of the Salt Lake City bid scandal, Rogge inherited a tarnished IOC, but had a friendlier, more accessible presence than Samaranch. His collegial style did not always mesh with members of the Olympic Movement who had been used to Samaranch's more disciplined approach and Rogge had to navigate through very difficult Games. While the 2002 Salt Lake City Winter Games was a resounding success, the under-funded Athens Games in 2004 was extraordinarily difficult, as was the over-funded Beijing Games in 2008, with protests from many human-rights groups against the ruling Chinese Communist Party. The 2012 London Games was an enormous triumph.
Rogge fought for and won introduction of the Youth Olympic Games, first held in Singapore in 2020 and he saw the Olympic Games awarded to South America for the first time when Rio was – controversially – selected in 2009. With considerable foresight, he also introduced the first financial plan for the IOC, to ensure it could survive even if a Games was cancelled (or postponed).
Among the first eight IOC Presidents, TSX ranks him fourth, behind Pierre de Coubertin, Samaranch and Swede Sigfrid Edstrom (1942-52), who oversaw the revival of the Games after World War II.
● Athletics ● Ethiopia's Yalemzerf Yehualaw crushed the world record in the Half Marathon, winning the Antrim Coast Half Marathon in Larne, Northern Ireland in 1:03:44 on Sunday (29th).
That was 18 seconds better than Kenyan Ruth Chepngetich's 1:04:02 in Istanbul (TUR) in April, with Yehualaw second in 1:14:40. On Sunday, the new record-holder won by more than six minutes ahead of Jane Nyaboke (KEN: 1:09:45) and Rose Harvey (GBR: 1:10:29).
Yehualaw was the ninth overall finisher in the race, men included!
¶
Double Olympic gold medalist Sydney McLaughlin may have gone through some difficult times with her teammates after the U.S. Olympic Trials in June, posting a tear-filled video on her Instagram account on 30 June, but she had happier news last week.
She posted a notice of her engagement to former NFL wide receiver Andre Levrone, Jr. last week after an engagement ceremony in Arizona.
McLaughlin wrote on Instagram: "Till this day I still can't comprehend how someone who possesses everything I've prayed for, has finally come into my life." The pair had been dating for about six months.
¶
After a third at the Paris Diamond League, Tokyo women's 400 m bronze winner Allyson Felix (USA) told interviewers:
"It was decent today. I do not feel as sharp as I was obviously in Tokyo but I wanted to come back to Paris and enjoy this tonight. After the Olympics, it is always difficult to come back home and fulfill the obligations. But I knew I was coming back over, so I kept training.
"This is my last event so I am going for a holiday. About next year, I am not sure yet. I will need to decide. I will definitely be here [Paris] as a fan in three years."
NBC, are you listening?
● Boxing ● International Boxing Association (AIBA) chief Umar Kremlev (RUS) told an online news conference last Friday that the organization was debt-free and looking forward:
"We have already fulfilled the [$50 million] promise that we made before the election. International companies are supporting AIBA and we will keep working on it. $50 million is not the limit. We should have more sponsorships because boxing deserves more, it's a very popular sport.
"AIBA today has no debts. Now we are having a huge marketing campaign and developing boxing. We have to invest a lot in marketing to attract investors."
Agence France Presse reported that "whose real name is Umar Lutfuloev, did not specify which companies donated to his organisation's cause." Prior to being elected AIBA President in 2020, Kremlev was the Secretary General of the Russian Boxing Federation, and according to AFP, "previously ran a security company and belonged to the 'Wolves of the Night,' a pro-Kremlin motorcycle group."
AIBA remains suspended by the IOC, which will soon take up the question of what to do about boxing and the 2024 Olympic Games. The IOC's own Boxing Task Force ran the 2020 Olympic tournament, with proceeded with little of the controversy that had plagued the sport in prior editions. Kremlev sees AIBA returning to control of the sport in the Olympic Games:
"I can tell you that all the reforms needed by AIBA are already in place. We are listening to all the recommendations … Our goal is to have an open, clean and honest organization and if we manage to reach all these goals, I don't see any problem for AIBA in the future."
● Cycling ● A wild edition of the final Grand Tour of 2021 will finish this week with a possible surprise winner of the 76th Vuelta a Espana.
Two-time defending champion Primoz Roglic (SLO) was in the lead after the mountainous ninth stage, but then crashed while trying to break away from the other race contenders during stage 10 and gave up the lead to Norway's Odd Christian Eiking.
Who? Eiking came into the 2021 Vuelta not having won anything bigger than the Arctic Race of Norway in 2019, but here he is as the race leader by 54 seconds over France's Guillaume Martin and 1:36 over Roglic with six stages to go.
Roglic won stage 11, then crashed again in stage 12 – but lost no time – as Magnus Cort (DEN) won his second stage of 2021. Little change in the lead over the weekend, as Florian Senechal (FRA) won Friday's sprinter's stage, France's Romain Bardet won the uphill finish to Pico Villuercas on Saturday and Poland's Rafal Majka won her first Grand Tour stage in four years on Sunday.
Look for attacks on the climbing stages on Wednesday and Thursday as well as on Sunday's Individual Time Trial, where Roglic is expected to do really well.
¶
The UCI Mountain Bike World Championships were held in Val di Sole (ITA), featuring an amazing ninth individual world title for the ageless Swiss superstar Nino Schurter.
Now 35, Schurter won his sixth straight World Cross Country Championships gold in a tight duel with countryman Mathias Flueckiger, the Olympic silver medalist, winning by just two seconds, 1:21:31 to 1:21.33. It was redemption for Schurter after a medal-less, fourth-place finish in Tokyo. France's Viktor Koretzky was third (1:23:39).
The women's title was an upset for Britain's Evie Richards, who had won two Cyclo-Cross World U-23 titles, but was only seventh in Tokyo, almost three-and-a-half minutes behind the winner. She led most of the way and won by 1:03 over Dutch star Anne Terpstra, 1:23:52-1:24:55, with Olympic silver medalist Sina Frei (SUI) third in 1:25:00 with Swiss gold medalist Jolanda Neff fourth, also in 1:25:00.
South Africa's Greg Minnaar won his fourth career World Downhill title and France's Myriam Nicole won her second.
● Football ● The Mexican Football Federation appealed FIFA's two-match ban on spectators because of the recurrence on a banned chant and had it reduced to one game, on 2 September vs. Jamaica in Mexico City.
FIFA's appeals committee decided that in view of the Mexican federation's "efforts toward eradicating discrimination at matches," the penalty would be halved.
¶
The U.S. men will open their 2022 World Cup qualifying campaign with three matches in seven days, starting at El Salvador on Friday (2nd) at 10:05 p.m. Eastern time in San Salvador. The American men will face Canada on 5 September in Nashville (8 p.m. Eastern) and then Honduras in San Pedro Sula on the 8th (Wednesday at 10:05 p.m. Eastern).
¶
U.S. Soccer Federation President Cindy Parlow Cone announced that she will run for re-election next March, hoping to complete some of the challenges she inherited from prior chief Carlos Cordeiro after he resigned in March 2020.
A two-time Olympic gold medalist and a member of the historic 1999 Women's World Cup championship team, Parlow Cone has succeeded in bringing down the still-high temperature in the ongoing tug-of-war between the federation and both the men's and women's national teams. Both are due for new collective-bargaining agreements and there is the long-running women's class-action lawsuit on equal pay which is now on appeal after being dismissed at the U.S. District Court level.
Said Parlow Cone after last week's USSF Board meeting, "I spent my entire presidency in COVID, which everyone knows the challenges that that presents. But I think we are moving the federation in a new direction with our new leadership on the board, as well as in our senior leadership and throughout the organization."
● Gymnastics ● The monthly report of operations for USA Gymnastics for July filed with the U.S. Bankruptcy Court for the Southern District of Indiana showed very little activity in the ongoing proceedings, but did give an indication of revenues and expenses for the U.S. Olympic Trials.
Olympic Trials events were held for Artistic Gymnastics, Rhythmic and Trampoline, all in St. Louis. Revenues showed $2.769 million from ticket sales ($2.160 million) and sponsorships ($608,375) against $701,206 in expenses. Surplus: $2,068,050. Not bad, especially when television rights and most of the sponsorship rights are held by the U.S. Olympic & Paralympic Committee.
● Ice Hockey ● The IIHF Women's World Championship in Calgary (CAN) has finally gotten serious, with the United States trying for its sixth straight world title on Tuesday against old foe Canada, at 7 p.m. Eastern time.
Group play finished with Canada at 4-0 and the U.S. at 3-1 after Canada's 5-1 win. In the playoff round quarterfinals, the U.S. stomped Japan, 10-2, and Canada shut down Germany, 7-0. In the semis, the U.S. took a 2-0 lead over Finland on second-period goals from Alex Carpenter and Abbey Murphy. The Finns started to pull goalie Anni Keisala with more than seven minutes left, but Kendall Coyne Schofield eventually scored an empty-netter for the 3-0 final. Nicole Hensley got the shutout for the U.S.
Canada defeated Switzerland – surprise conquerors of Russia in the quarterfinals – by 4-0 in the semis, getting two goals in the first seven minutes from Renata Fast and the first of two from Melodie Daoust.
The U.S. continued its streak of reaching every Worlds final – 20 in a row now – since the tournament began in 1990. The U.S. and Canada have met in 18 of the 19 Worlds finals, with Canada winning the first eight and the Americans taking nine of the last 11.
Twelve-time bronze medalist Finland will meet the one-time bronze winner Switzerland for third.
¶
ESPN's Emily Kaplan tweeted on Sunday:
"It's been a moving target, but all signs point to a decision next week on whether NHL players are going to the 2022 Beijing Olympics or not.
"Sources I've talked to suggest an agreement between NHL, NHLPA, IIHF & Olympic committee is close, just down to some final items."
● Swimming ● The International Swimming League opened its third season in Naples (ITA), with Sweden's Sarah Sjostrom the high scorer – 60.5 points and three individual wins – in the first match, won by Energy Standard (FRA) with 511.5 points. Toronto was second at 496.5.
The second match, featuring the defending champion Cali Condors, was highlighted by a world (short-course) record in the men's 100 m Back, with American Coleman Stewart finishing in 48.33 on Sunday. That was after he set the American Record of 48.91 on a relay lead-off leg on Saturday (no. 5 all-time); Stewart's 48.33 crushed the 2020 mark of 48.58 set by Russian Kliment Kolesnikov.
Stewart's teammate Caeleb Dressel won the 50-100 m Frees, the 100 m Fly and the 100 m Medley; Tokyo's Daiya Seto (JPN) won the 200 m Breast, 200 m Fly and the 200-400 m Medleys. Worth noting: Sherridon Dressel – Caeleb's younger sister – won the 50-100 m Backstrokes!
The Condors won by 701.5 to 402.5 over the L.A. Current with Tokyo (382.5) third and New York (269.0) fourth.
● Weightlifting ● The International Weightlifting Federation approved its new constitution during its weekend Congress:
"The new Constitution will establish vital principles including athlete representation, gender equality and independent oversight. No fewer than three athlete representatives will serve on the reformed IWF Executive Board, while at least 30% of elected positions will be filled by women. Ethics and discipline issues will be handled independently of the IWF Executive Board, building on interim arrangements that had already been put in place in recent months.
"Robust eligibility criteria and term limits will ensure that the future IWF Executive Board benefits from a regular influx of new talents and will notably deprive National Federations with a high number of doping cases will not have access to board-level representation."
Whether the IOC will see this as sufficient is a different matter; it has an Executive Board meeting on 8 September and IWF elections will not have been held by then. The IOC has been clear that as long as the same people are in office as when the IWF's scandals have taken place, it will not look favorably on the sport.
● At the BuZZer ● Track & field fans marked with reverence the 30th anniversary of the greatest field-event competition of all-time, the Mike Powell vs. Carl Lewis long jump final at the 1991 World Championships in Tokyo.
Lewis, the Olympic champ in 1984 and 1988, led the world list at 8.64 m (28-4 1/4) with Powell – silver medalist in 1988 – right behind at 8.63 m (28-3 3/4). Lewis had already won the Worlds 100 m in a world record of 9.86. But Powell was a threat.
Lewis took the lead right away at 8.68 m (28-5 3/4) in the first round and Powell responded at 8.54 m (28-0 1/4) in round two. Lewis exploded to a wind-aided 8.83 mw (28-11 3/4w) – his furthest jump ever – in round three, while Powell did not improve.
Now into the fourth round, and Powell and Lewis were the last two jumpers in the revised order.
Powell got off a long foul, signaling he had a lot more in the tank, but Lewis boomed out close to the 9 m mark and with a 2.9 m/s wind, reached 8.91 mw (29-2 3/4w), surpassing Bob Beamon's magical 1968 world record distance!
Into round five and Powell hit the board and extended his feet in a perfect landing, also close to 9 m. But the wind was just 0.3 m/s and the measurement came up: 8.95 m (29-4 1/2) for the world record!
Awesome, but Lewis had two jumps left. He responded with a wind-legal 8.87 m (29-1 1/4), no. 3 ever, but still short and in second place.
Powell fouled on his last try and then had to wait for Lewis's final jump. It was a big one, with legal wind, but at 8.84 m (29-0), it was not enough. King Carl had three 29-foot jumps in the same series, but his 65-meet winning streak was over and Powell was the world-record holder and World Champion.
Amazing, astonishing and as dramatic as any movie script could make it. And we remember it, jump by jump, thirty years later.
You can receive our exclusive TSX Report by e-mail by clicking here. You can also refer a friend by clicking here, and can donate here to keep this site going.
For our 649-event International Sports Calendar for 2021 and beyond, by date and by sport, click here!