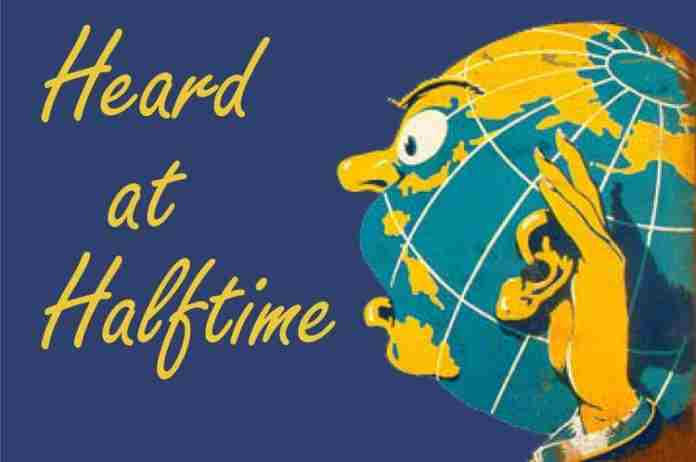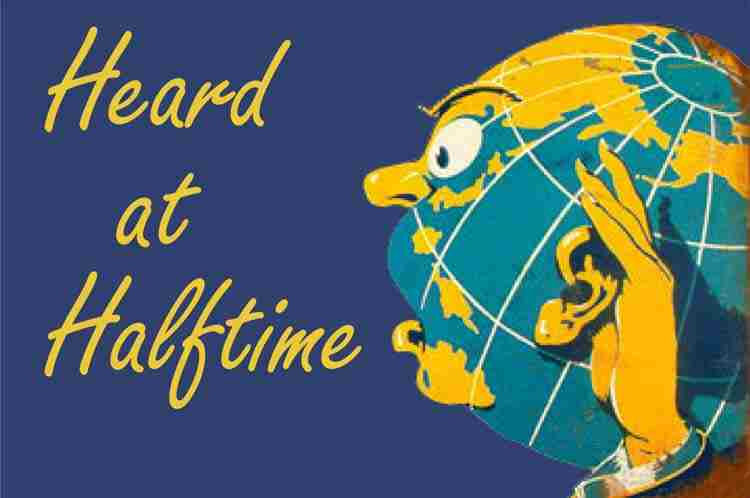 News, views and noise from the non-stop, worldwide circus of Olympic sport:
● Court of Arbitration for Sport ● It will be a busy November for the Court of Arbitration for Sport, with two major hearings set for the first half of the month.
On 2-5 November, the CAS will take up the appeal of Russian Anti-Doping Agency (RUSADA) against the World Anti-Doping Agency, which imposed a four-year ban last December as sanctions for the lengthy Russian doping program and subsequent cover-up.
The date for the hearing, likely to be held in Lausanne (SUI), comes amid a rise in the verbal sparring between the two sides. Russian Olympic Committee chief Stanislav Pozdnyakov, who told the Russian news agency TASS:
"In a steady flow of attempts to punish RUSADA, we see an intended desire of our colleagues from the international governing body [WADA] to assume the right of being an investigator, prosecutor and punisher at the same time."
WADA replied in a statement that included:
"WADA is very confident in the robustness and independence of its processes. In every investigation they conduct, WADA investigators operate thoroughly and independently from WADA management and governing bodies, and go wherever the evidence leads them. …
"In the case of RUSADA, both the Compliance Review Committee and Executive Committee were unanimous [in assigning sanctions]. Ultimately, it is the Court of Arbitration for Sport that decides, not WADA, which adds another layer of independence to the process."
WADA's sanctions were approved on 9 December 2019, so the hearing will come just short of 11 months later, with plenty of time for a decision well in advance of the Tokyo Games in July 2021.
On 8-16 November, the CAS will hear the appeals from Alberto Salazar and Dr. Jeffrey Brown against the U.S. Anti-Doping Agency, whose sanctions of four years each for doping violations of the World Anti-Doping Code were upheld by an arbitration panel on 30 September 2019.
Salazar was coach of the celebrated and successful Nike Oregon Project, which has since been disbanded and Brown provided medical support to that team. The arbitration panel found that Salazar's violations included:
"1. Administration of a Prohibited Method (with respect to an infusion in excess of the applicable limit),
"2. Tampering and/or attempted tampering with the doping control process, and
"3. Trafficking of testosterone through involvement in a testosterone testing program in violation of the rules."
The case attracted the attention of the International Olympic Committee and the World Anti-Doping Agency in regard to possible doping violations by Nike Oregon Project athletes who won medals in major competitions, but USADA maintains that its investigation showed that no such violations were made.
● Athletics ● Sad news of the passing of triple Olympic gold medalist Bobby Morrow, who passed last Saturday (30 May) at age 84.
Morrow was the star of the 1956 Olympic Games in Melbourne, Australia, winning the 100 m (10.5 into a headwind after a 10.3 Olympic Record in the heats), 200 m (20.6 Olympic Record) and 4×100 m (39.5 world record).
He set or tied world records in the 100 yards (9.3), 100 m (10.2 three times), 200 m (20.6, plus two unratified marks) and six times in relay events in 1956-57-58. As a collegian at Abilene Christian, he won 14 national titles in the sprints: six NAIA, four NCAA and four AAU National titles.
He won the Sullivan Award as the nation's premier amateur athlete for 1956 and later donated all three of his Olympic golds to the Smithsonian Institution. His injury at the 1959 AAU Nationals ended a promising season in which he had run 9.4 three times and 10.2 once, and hampered him in 1960, where he was not able to make the team for Rome, finishing fourth in the 200 m at the Olympic Trials.
He retired from the sport to return to Texas, where he was a banker, farmer and business owner, with three children. He was the greatest sprinter of his era and, at his peak, almost unbeatable.
¶
Competitions are slowly returning, with strong javelin marks in the Czech federation's first "Back on the Track" meet in Kladno on 1 June.
Olympic and world champ Barbora Spotakova earned a win at 63.69 m (208-11) and countryman Jakub Vadlejch started with 84.31 m (275-11) and held on for the win.
Czech shot star Tomas Stanek reached 21.13 m (69-4) to win his specialty, among a full set of events for youth and juniors as well.
The Kladno meet was the first of six "micro-meetings" designed to reintroduce sport in the Czech Republic, and are part of a 100-event series to encourage children to exercise and enjoy sports again in the country.
¶
Thanks to David Monti of Race Results Weekly for a note following our mention of Leo Daschbach (Highland H.S. of Gilbert, Arizona) and his 3:59.54 mile, only the fourth time a U.S. high schooler had broken 4:00 in an all-high school race. The others were Jim Ryun in 1965, Lukas Verzbicas (2011) and Michael Slagowski (2016).
Monti added that "Lukas Verzbicas was a citizen of Lithuania in 2011 when he broke 4:00. He was a legal resident of the USA and went to an American high school (Orland Park Sandburg in Illinois), but was not an American [citizen]." So we can say that Daschbach was the third American prep to break 4:00 in a high school race, and the fourth U.S. high schooler.
(Thanks to sharp-eyed readers Doug Kelly for catching the typo in Ryun's name as originally posted, and Don Kopriva for noting that Verzbicas attended Orland Park Sandburg High School!)
● Cycling ● Doping samples from the 2017 Tour de France – won by Britain's Chris Froome – are being retested, based on information developed during the Operation Aderlass doping bust in 2019.
During the World Nordic Skiing Championships in February 2019, the Austrian Federal Criminal Police Office raided the hotel rooms of several teams and identified five skiers from Kazakhstan, Estonia and Austria suspected of doping. German officials arrested Dr. Mark Schmidt, a physician with ties to cycling, as a mastermind of the doping scheme, which eventually also included athletes from Croatia, Germany and Switzerland.
The Union Cycliste Internationale (UCI) asked for re-testing of samples from the 2016 and 2017 seasons after getting information from law enforcement agencies involved in the investigation. At issue now is a substance which had previously been undetected, but for which tests are available now.
● Football ● FIFA is continuing its pressure campaign on Iran, which has included requirements than women be able to watch football matches in person, and that the government not interfere with the operation of its national federation.
Now, the Football Federation Islamic Republic of Iran could be suspended as its governing statutes do not declare it to be independent of the government, as well as other shortcomings. The Iranian federation has a 5 June deadline to comply.
This is an interesting development and one worth watching. The International Olympic Committee had a similar issue with government interference in the operation of the Kuwait Olympic Committee and suspended the KOC for almost four years, between 2015-19. Its athletes competed (if qualified) as part of the Refugee Olympic Team in Rio in 2016; FIFA could simply knock Iran out of all international competitions, including qualifications for the 2022 World Cup to be held in Qatar.
● Rugby ● Despite the current bankruptcy of USA Rugby, The Associated Press reported that World Rugby is highly interested in bringing the Rugby World Cup to the United States in 2027 or 2031.
"A Rugby World Cup (in the United States) would be the pinnacle of raising the profile of the game," Bob Latham, U.S. rugby's most high-ranking official, told The Associated Press, "but we need to make sure we are ready to do it."
World Rugby has loaned funds to USA Rugby to help it out of its current crisis, and even though the U.S. is not a power player in the 15 vs. 15 game, it is a contender for medals in the Olympic format of Rugby Sevens.
More complex for World Rugby is an already crowded calendar of major events in the U.S. with the World Games in 2022 in Birmingham, Alabama; the FIFA World Cup in 2026 in Canada, Mexico and the U.S.; the 2028 Olympic Games in Los Angeles and likely future bids for the Olympic Winter Games from Salt Lake City (2030? 2034?) and the FIFA Women's World Cup (2031?).
● Collegiate Sports ● The AP reported on Monday that "more than a dozen" sports associations have signaled considerable worry that collegiate athlete compensation for name, image and likeness could be disastrous.
"'Legislation like this, if it goes wrong, could be incredibly catastrophic to Olympic sports,' said Mike Moyer, executive director of the National Wrestling Coaches Association, which supports the memo. 'Our position is: Let's pump the brakes and just be really, really careful what is agreed to and what's not agreed to.'"
The story noted that "The concerns include reduced resources for lower-profile programs, the risk of 'crowdfunded recruiting' for boosters to 'buy talent' for a competitive advantage, increased influence by agents and whether schools can effectively monitor for compliance."
Sent to the College Athlete Name, Image and Likeness Issues Committee of the Uniform Law Commission, the memo outlines grave concerns that athletic departments which have received sponsorship funding for all of its sports will end up receiving little or nothing, as commercial interest will quickly be focused on name athletes only. The story stated that the Committee is to provide a report to the larger commission by 15 June.
● At the BuZZer ● British statistician Stan Greenberg, who has been a devotee of track & field for nearly 75 of his 88 years, has been circulating some of his favorite memories of the sport to friends, including this one:
"I have witnessed many cases of hilarity in our sport, not always intended, and I think one of the best occurred at Oslo on 26th June 1981. The race was 1500 m, and was thought to be an attempt on the world record by Steve Ovett, with a tremendous field including such as Cram (GBR), Scott (USA), Walker (NZL), Wessinghage (GER) and Gonzalez (ESP). As the pacemaker or hare (and NOT rabbit as current commentators call the status) was a good class American named Tom Byers, himself a 3:36 1500m runner.
"Byers did a great job of pacemaking passing 400 m in 57.52 sec, and the next lap in 57.31. However, except initially for a virtually unknown Ethiopian, the rest of the field hung back, and were now some 50 m behind, watching each other it seems, but crucially not the American. His next lap was 58.26, for a 1200 m time of 2:53.09, and by now he was about 70 m in front. Needless to say Byers began to fade after such a pace, but entering the final straight he was still some 30 m ahead. An amused Ovett, and Scott and Gonzalez were closing fast – Ovett's last 400 m was 52.3 sec – while Byers could only do 61.5, but he just made it in 3:39.01, while a grinning Ovett did 3:39.53, just ahead of the mob."