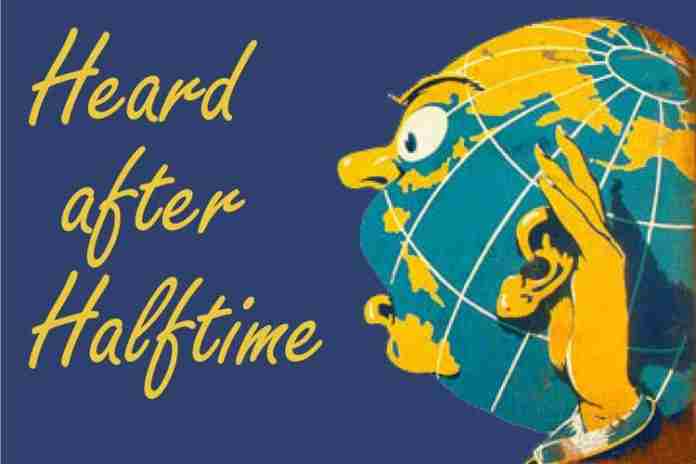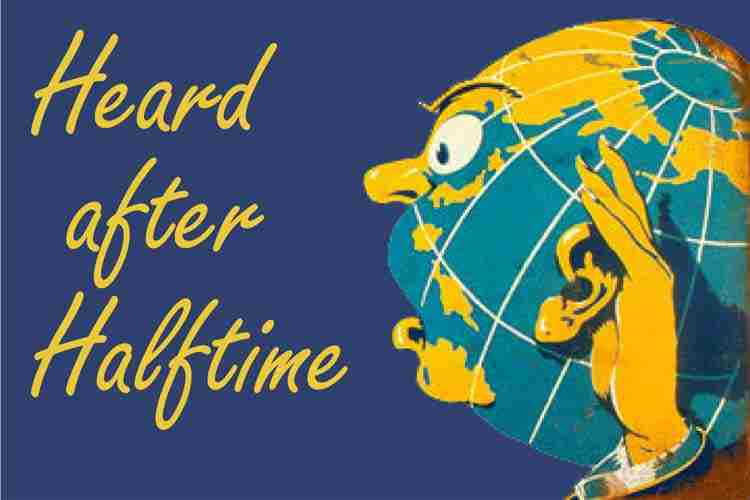 News, views and noise from the non-stop, worldwide circus of Olympic sport:
● Games of the XXVth Olympiad ● International Olympic Committee chief Thomas Bach (GER) told reporters during a Friday teleconference that the possibility of an award of the 2032 Olympic Games next year – as suggested by Australian IOC member John Coates in Brisbane on Thursday – is premature.
"First of all we have to get approval from the IOC Session for these reforms and then we can start to get a clearer picture on the timing. Then it always takes two to tango," Bach was quoted by the Around the Rings news site.
"We have not started any candidature procedure. We are many years ahead of 2032 … 13 years ahead. It's too early to speak about favorites.
"Having said this, I was pretty impressed on my visit in Brisbane and Queensland. So if there would be a candidature from Brisbane and Queensland, given the hardware and infrastructure and the software, the love of the Aussies for sport and organizational skills, they would be a very strong candidate."
Bach also noted that the reforms proposed do not indicate a plan to narrow the "election" of a host city/county to just a single candidate. "If the situation is coming that we see such a competition makes sense and the candidates appreciate this competition, then yes the door is open [to multiple candidates].
"On the other hand we have also the opportunity that the Executive Board upon recommendation of the [future host] commission then would propose only one candidate."
● Athletics ● The IAAF Diamond League meet in Rabat (MAR) on Sunday has been drawn into controversy by denying South Africa's Caster Semenya a spot in the women's 800 m.
After the Swiss Federal Tribunal suspended the IAAF's female eligibility regulations for events from the 400 m to the mile, Semenya applied to enter Sunday's meet, but was refused. Her attorneys stated that "She was notified on June 11 that the president of the Moroccan Athletics Federation has denied her participation in the 800m in Rabat.
"Caster is currently seeking clarity on the specific reasons for that decision, and she urges the IAAF to ensure its member federations comply with the law and the Supreme Court's orders of May 31 and June 12."
In the meantime, the start lists for the meet are posted here.
● Athletics ● Not everyone was thrilled with the Bislett Games in Oslo on Thursday. Reader Ron Brumel of Los Angeles wrote in:
"To paraphrase Ronald Reagan: Here we go again.
"While the Oslo meet had many outstanding performances, one again the idiotic false start rule played a role in diminishing the overall quality of the event.
"Brianna Rollins' false start, and the ensuing waste of time of the dramatic 'presentation of the Red Card' ceremony probably dismantled what should have been the most competitive event of the meet.
"As I've stated previously in this space, the one-and-out rule should be reserved for preliminary heats, dual meets, and the like. The high end events, such as championship finals on all levels, and major invitationals such as the Diamond League, should utilize the previous rule of one false start (flinch, twitch, imbalance, etc.) on the field and DQ on the second infraction."
As you might guess, Brumel is a coach and not a television producer. Just sayin' …
Winner Christina Clemons (12.69) said afterwards, "I'm pretty satisfied; the crowd was great and it's amazing to come here to such great fans. Track and field is much bigger over here than in the States. It was really good fun.
"I had to focus after the false start, put it all out there and just be sharp. The start's my strong point and execution is the most important thing, I felt good and I got the win. I'm definitely focused now on the USAs: making the team is no joke, so that's all I can think about now, and then making sure I take a medal in Doha."
● Badminton ● One of the finest badminton players in history, Malaysia's Chong Wei Lee, announced his retirement on Thursday, ending a career that included three Olympic silver medals in men's Singles from 2008-12-16 and four World Championships medals from 2005-15.
He tweeted, "I'm sorry that I couldn't make it to Tokyo this time around. And I'm sorry I didn't deliver an Olympic gold. But I know I've no regrets as I've tried my best. My very best. Thank you very much to all of you. Lee Chong Wei signing out."
Lee, 36, was devastated by a diagnosis of nose cancer in 2018 and the condition was not revealed until last September. The treatment has been difficult and his physicians advised against his continuing to play.
In a sport dominated by Chinese stars, he was ranked no. 1 in the world for 199 consecutive weeks from 2008-12 and leaves the sport with 69 international titles.
● Biathlon ● The Russian TASS news agency reported that former Moscow Laboratory director and whistleblower Grigory Rodchenkov has been a significant source of information for the International Biathlon Union's External Review Commission with regard to doping and cover-ups.
"Rodchenkov passed the information over to WADA that former President of the Russian Biathlon Union, four-time Olympic gold medalist Alexander Tikhonov was aware of the fact that the Russian side had transferred a large amount of money to former IBU head Anders Besseberg and Secretary General Nicole Resch, who possibly covered up the positive doping samples of Russian biathletes. These testimonies formed the backbone of the anti-corruption investigation launched by the Austrian police in 2018. Tikhonov himself blasted the statements made by Rodchenkov as false in an interview with TASS."
The Commission's most recent report noted that it is working in cooperation with Austrian and other authorities who are continuing to investigate doping in biathlon and other winter sports.
● Equestrian ● Tragedy in San Diego, where Robert Gage, a long-time star as a rider, trainer, coach and judge, died on Wednesday (12th), possibly a suicide. Gage was accused of sexual misconduct and was sanctioned – effective 1 February of this year – by the U.S. Center for SafeSport, which has raised considerable ire within the sport.
One rider, Markie Morrison, posted a social-media notice that included, "[U.S. Equestrian Federation] and SafeSport, I hope you take a good long look at what you've done. SafeSport is turning the entire equestrian community into a witch hunt. I've never felt so lucky to be female before and so worried for the future of the sport. Now an innocent man is gone and they are to blame. I'm expecting a statement, although nothing they can say will fix this."
There's sentiment on the other side, of course, but this is the second death possibly linked to a suspensions from the Center for SafeSport. Former figure skater John Coughlin committed suicide in January, a day after being suspended by SafeSport, reportedly for sexual misconduct.
● World Beach Games ● The Association of National Olympic Committees (ANOC) announced that the World Beach Games will be held in Qatar:
"The Qatar government has provided ANOC with financial guarantees and has a proven track-record in successfully hosting international events, including world championships in swimming, handball, gymnastics and cycling."
The event, which ANOC removed from San Diego due to a lack of funding, will be held from 12-16 October.
● At the BuZZer ● Pretty sharp comment from @TrackSuperfan Jesse Squire:
— Paul Hunt (@pahunt1978) June 13, 2019
I think he's quite right about Henrik, the eldest of the three star Norwegian middle-distance runners. He's coming off a pretty legendary performance of his own, setting a national record for 3,000 m (7:36.85) in fourth at Thursday's Bislett Games.