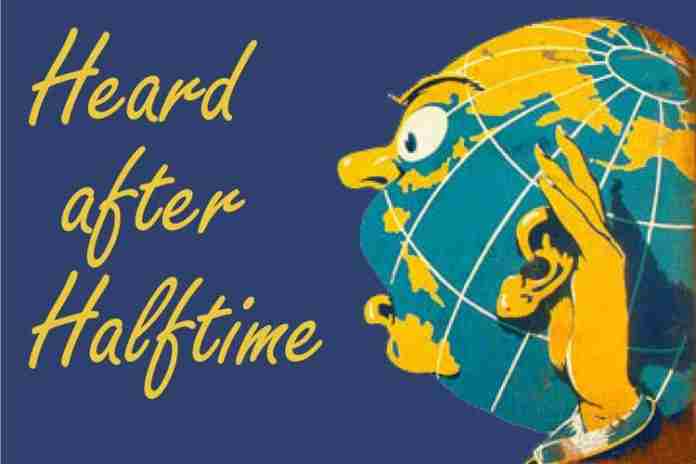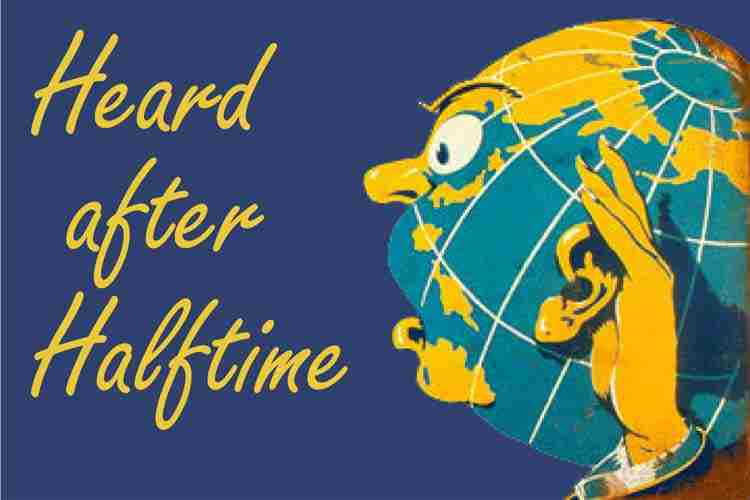 News, views and noise from the non-stop, worldwide circus of Olympic sport:
● Athletics ● Sure, the Diamond League opener in Doha was spectacular, but that wasn't the only fast running on Friday. The annual American distance spectacular – the Payton Jordan Invitational at Stanford – once again delivered in style:
The expected star of the show, Ethiopia's Yomif Kejelcha – remember his successful chase of the indoor mile record this year – was looking for a fast 5,000 m, and he got it. Running the last four laps in 4:00 flat, Kejelcha finished in a world-leading 13:10.72. He won easily, with ex-Oklahoma State star Kirubel Erassa (USA) leading a charge of 11 finishers between 13:17.23 and 13:22.32.
The women's 5,000 m featured American 1,500 m star Jenny Simpson, who rarely runs the distance, but was also looking for a fast time to meet the Olympic qualifying time of 15:22.00. She barely got there, winning in 15:21.12, no. 3 on the world list for 2019. Simpson had to sprint to ensure the win from Rachel Schneider (15:21.44), Amy-Eloise Neale (GBR: 15:21.58) and another four finishers in the next three seconds!
The 10,000 m races were won by Ben True (27:52.39, no. 8 on the 2019 world list) and by first-timer Sifan Hassan, who led a Dutch 1-2 in 31:18.12, ahead of 2018 European 10,000 m silver medalist Susan Krumins (31:23.81). Hassan's time is no. 4 on the world list for 2019 and Krumins is now no. 6.
For more, the complete results are here.
● Athletics ● A reflection of where track & field sits in the U.S. today: the Court of Arbitration for Sport decision on the IAAF-Semenya/South Africa case was highlighted on the bottom-of-the-screen crawl on ESPN.
The results of her race in Doha on Friday – a world-leading 1:54.98 – was nowhere to be seen on the ticker.
● Basketball ● USA Basketball announced a multi-year agreement with Red Bull North America to host 20+ qualifying tournaments for 3×3 teams as a new qualifying program for 3×3 Olympic and World Championships competition.
According to the statement, "The winning teams at these qualifiers will compete to accumulate enough individual FIBA points with the goal of moving on to the Red Bull USA Basketball 3X Regionals in the Fall of 2019, and then to the Red Bull USA Basketball 3X Nationals in March 2020, which will be used to select the USA men's and women's 3×3 national teams."
Ξ REAX Ξ This is a really good idea. Despite being the dominant force in 5×5 team basketball, American teams are barely relevant in 3×3 anymore. In the five World Cups – the championship event for 3×3 – held, the U.S. men have won one silver medal (in 2016) and have not played in any other medal match. The U.S. women won in 2012 and 2014 and third in 2016, but were shut out of the medal matches in 2017 and 2018.
Will this solve the problem of U.S. competitiveness in 3×3? Maybe not right away, but it's a good way to start and Red Bull has been a good promotional partner for other disciplines, such as in cycling, to help promote interest.
● Figure Skating ● Canadian star Kaetlyn Osmond announced her retirement from competitive skating – at age 23 – on Thursday. She leaves with three Olympic medals, including a team gold in PyeongChang in 2018 and an individual World Championships gold in 2018.
She shared on Twitter, "I guess it's officially out there for everyone to know. I am no longer going to be competing. I've personally known this for a while, but to hear it officially announced, it doesn't sound real. I am excited about future plans that I have, and I can't wait to share them with you!"
She said in a television interview that while 23 seems young, she was feeling old in the company of the teenagers who are now dominating the sport.
● Swimming ● Ryan Murphy already owns three Olympic gold medals from the 100-200 m Backstrokes in Rio and the Medley Relay, but he's hardly done.
Now 23, Murphy told Newsday that "What I think is really cool about USA Swimming right now is that the team is so young."
As for his goals for this season – with the World Championships coming up in July in Korea, Murphy has just one. "I look at 2019 as really a big training block … making sure that we have really good capacity for training, going into 2020."
It's all about the Olympic Games.
● Weightlifting ● The just-completed Asian Championships in Ningbo (CHN) were a triumph for the hosts, as the Chinese led the medal table with 54 medals, ahead of North Korea (30).
A plethora of world records were set: six for men and 13 for women, including two total-weight records for men and five for women:
1. Men/67 kg: 339 kg, by Lijun Chen (CHN)
2. Men/73 kg: 362 kg, by Zhiyong Shi (CHN)
3. Women/59 kg: 240 kg, by Hsing-Chun Kuo (TPE)
4. Women/59 kg: 243 kg, by Hsing-Chun Kuo (TPE)
5. Women/64 kg: 257 kg, by Wei Deng (CHN)
6. Women/76 kg: 275 kg, by Jong Sim Rim (PRK)
7. Women/76 kg: 278 kg, by Jong Sim Rim (PRK)
The complete results book is here.
● At the BuZZer ● Tonga's Pita Taufatofua, who caused a sensation by marching shirtless into the Opening Ceremony at the 2016 Rio Games and the 2018 PyeongChang Winter Games. He competed in Taekwondo in 2016 and Cross Country Skiing in 2018, but has now targeted Sprint Canoeing, specifically the K-1 200 m event.
However, as with his prior Olympic sports, he will have to wear a uniform to compete in canoeing, if he makes it to Tokyo. But for the Opening Ceremony …