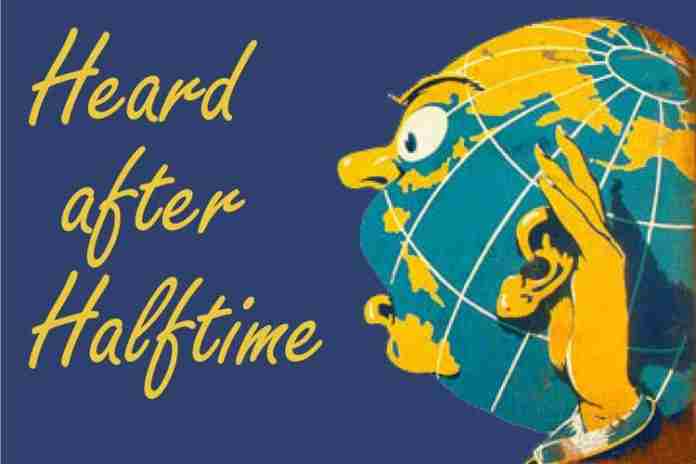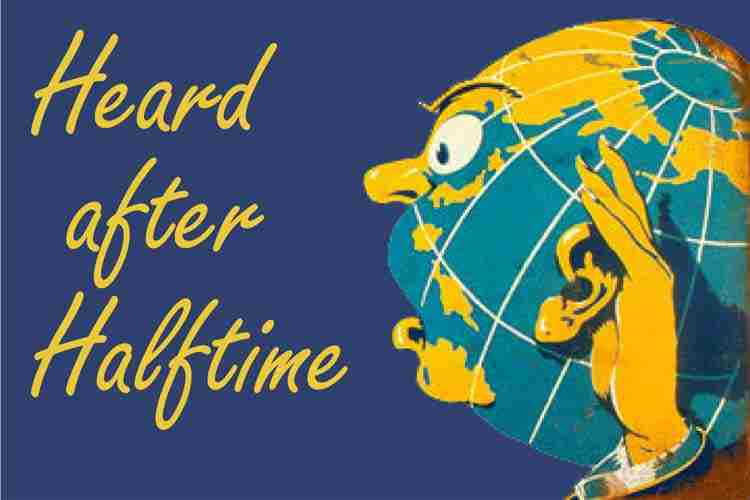 News, views and noise from the non-stop, worldwide circus of Olympic sport:
● Aquatics ● Back in May, we asked why the international federation responsible for the aquatic sports – FINA – had an accused murderer as a member of its governing council and serving as the Technical Delegate for Artistic Swimming at the 2019 World Championships in Gwangju (KOR).
The person in question, Tamas Gyarfas, replied to the story quickly, stating:
"On 11 February 1998 a well-known figure was shot dead with whom I had had debates which had been finally settled one and a half years prior to the murder.
"A couple of persons, who got sentenced in the meantime, wanted to blackmail me with the story that I stood behind the murder.
"One of them recorded our conversations. The voice-recordings having surfaced recently prove that I never ordered or asked anyone to commit this killing. The investigations have been going on for more than a year. There was no prosecution and trial.
"You have to be sure that I didn't commit any crime."
Things have changed.
Gyarfas was charged with "ordering the murder of a business rival" on Tuesday by Hungarian authorities. The facts are that media-company owner Janos Fenyo was killed by submachine gun fire while sitting in a car at a stoplight, and that Slovakian native Jozef Rohac was convicted of the killing and sentenced to life in prison.
Police have believed since at least 2010 that the instigators of the action were Gyarfas and an associate named Tamas Portik, a businessman sentenced to 13 years in jail in 2018 for a different crime.
According to the prosecutor's statement released Tuesday, "In 1997, the accused decided to kill the victim to put an end to the conflicts. For this reason, in September 1997, he hired a well known mobster to kill Fenyo for the amount of 12 million forints [~$61,500 at the time], which, after receiving an advance of 6 million forints, did not execute the order. For this reason, the suspect has mandated Tamas [Portik], whom he knew since 1994 to kill Janos Fenyo." Portik is said to have convinced Rohac to kill Fenyo.
Gyarfas's lawyer called the indictment "absurd," but that will not deter the prosecutors. And FINA's reaction? Not a word.
● Athletics ● The fight over doping in track & field, a major issue in the sport with Russia still on suspension since 2015, has now spilled over to politics.
The International Association of Athletics Federations – soon to change its name to World Athletics – will hold elections for its Council, its senior decision-making body, on 25 September, just ahead of the start of the 2019 World Championships in Doha (QAT).
The candidate list is long, with 11 vying for four Vice President slots and 40 candidates for 13 member seats (nine of the V.P. candidates are also standing for the Council … just in case).
There are some familiar faces on the lists of Council candidates: 1976 double Olympic champion Alberto Juantorena (CUB), who has been a long-time Council member, 1984 Olympic gold medalist Nawal El Moutawakel (MAR), also a member of the International Olympic Committee, and American Willie Banks, the former world-record holder in the triple jump and 1983 Worlds silver medalist.
But the question of doping and support for keeping the sport clean has become an issue. Former long-time Council member Amadeo Francis of Puerto Rico has raised the issue of fitness to serve of the Vice Presidential candidates from India, Kenya and Ukraine:
● Adille Sumariwalla (IND)
● Jackson Tuwei (KEN)
● Sergey Bubka (UKR) ~ 1988 Olympic pole vault winner & six-time World Champion
Francis knows the Council well. He served as the area representative for North America, Central American and the Caribbean (NACAC) from 1976-99 and then as a Vice President from 1999-2007 before retirement. He continues to be involved as a Honorary Life Vice President.
Wrote Francis to the delegates of the region he served:
"I am particularly concerned that three of the candidates for vice presidents are from countries – Ukraine, Kenya and India – which, as noted in the attached article 'have the worst doping records beyond only Russia.'
"If these candidates were elected to the positions they seek, they would automatically become members of the all powerful Executive Board whose function, as described in the 2019 Constitution, is 'to govern the IAAF.' The Board is comprised of the president, the four vice presidents and three members nominated by the President. This is the ultimate decision making body of the IAAF and, in the absence of positive measures from the Members, could have a dominant presence of members from countries which have shown an inability or unwillingness to comply with IAAF rules and regulations and thus could not be depended upon to guarantee a clean sport for the rest of the Athletics community. This is a matter that I brought to the attention of the president just a few weeks ago and now that the aspirants have been revealed, concerns me even more as it should you.
"What will we do, individually and collectively to assure that our sport continues to move forward in its effort to ensure that a level playing field can be enjoyed by all athletes, including our own?
"And to assure that the work that has been done over the past four years to improve our image is not now cast in doubt by unfortunate appointments to our governing body?"
As further proof, Francis circulated a 2018 notice from the Athletics Integrity Unit – the independent doping watchdog created by the IAAF – that listed five countries "having the highest doping risk to the sport" and included Bahrain, Belarus, Ethiopia, Kenya and Ukraine (India was not listed in this category).
Francis is pushing hard, but will have a hard time unseating Bubka, also an IOC member since 2008. He may have more luck with the others.
The one person running unopposed is IAAF President Sebastian Coe, who will be re-elected to a second term.
The IAAF can hardly afford a black eye on doping, especially with the trial of its former President, Senegal's Lamine Diack, coming up in France on allegations of bribery, doping cover-ups, extortion and money-laundering.
● Taekwondo ● More and more it is becoming clear that there is no such thing as a "safe supplement."
The U.S. Anti-Doping Agency announced on Monday (29th July) that Jackie Galloway, the 2016 Olympic bronze medalist in the +67 kg class has been suspended for six months due to a positive doping test for ibutamoren, a growth hormone. The USADA notice continued (broken up for easier reading):
"Following notification of her positive test, Galloway provided USADA with information about dietary supplement products she was using at the time her positive sample was collected and which she declared during the sample collection session.
"Although no prohibited substances were listed on the supplement labels, subsequent analysis conducted by the WADA-accredited laboratory in Salt Lake City, Utah, indicated that one of the supplements the athlete provided, a multivitamin she purchased from a grocery store, contained ibutamoren.
"The laboratory conducted additional specialized analysis on multiple supplement tablets, enabling USADA to understand the distribution of the contamination and conclude that the product was more likely than not contaminated during the manufacturing process."
Doping positives coming from medications or products which do not list a prohibited substances in its ingredients allow for a lesser suspension that the 2-4 years usually applicable. Galloway was fortunate in receiving a short sentence that will not impact her Olympic opportunities in 2020, in the same way that swimmer Madisyn Cox had her suspension commuted to six months by the Court of Arbitration for Sport. Cox won the U.S. national title in the 200 m Breaststroke on Thursday.
Are any supplements really safe? USADA just posted a video chronicling the experience of weightlifter Abby Raymond, who used a supplement provided by a family friend … and suffered a doing positive just weeks later. This is a problem which, for now, simply won't go away.