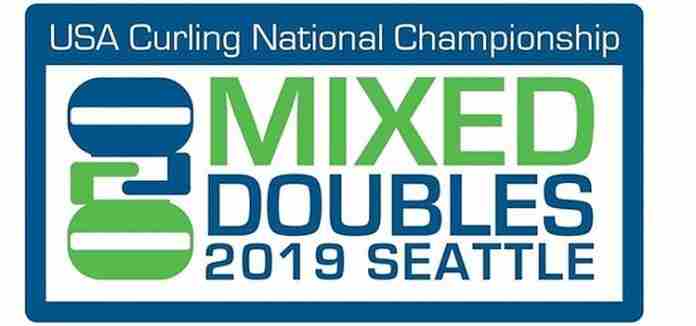 The Granite Curling Club in Seattle, Washington will be the decision site for the 2019 USA Curling National Mixed Doubles Championships, with the winner to represent the U.S. at the World Championships.
Twelve teams will compete in two pools of six, with the top three advancing to the playoffs. Round-robin play will begin on Wednesday (27th) and continue through Friday; the playoffs will be on Saturday and Sunday (2-3).
The last three U.S. Mixed Doubles National Champions, and four former champs in all are entered:
● 2018: Sarah Anderson and Korey Dropkin (also in 2015)
● 2017: Matt and Becca Hamilton
● 2016: Tabitha Peterson and Joe Polo (Worlds bronze medalists)
● 2013: Maureen and Pete Stolt
In addition, a lot of familiar names will be participating, including 2018 Olympic gold medalist John Shuster (with Cory Christensen), U.S. Olympic Trials winner Nina Roth (with Kroy Nernberger) and U.S. National Champion Jamie Sinclair (with Sean Beighton).
Look for results here.