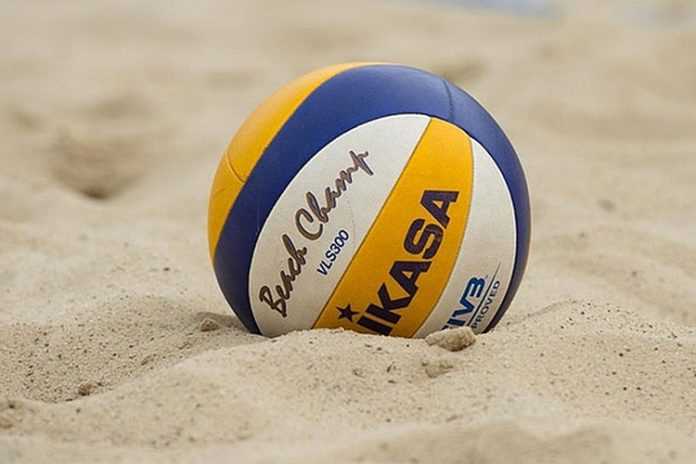 The continuing expansion of the FIVB World Tour for 2018-19 brings a 4-star event to the Las Vegas Festival Grounds at MGM Resorts in a co-promotion with the p1440 project headed by Kerri Walsh Jennings and Casey Jennings.
This is the first of five World Tour events on the 2018-19 calendar to be held in the U.S., also including the 5-star Fort Lauderdale (5-10 February 2019), and tournaments in Florida (3-star: 13-17 February), Texas (3-star: 20-24 March) and the Los Angeles area (4-star: 8-12 May).
The top seeds:
Men:
1. Christian Sorum/Anders Mol (NOR) ~ 2018 World Tour Final winners
2. Pablo Herrera/Adrian Gavira (ESP) ~ 2018 Ostrava Open winners
3. Grzegorz Fijalek/Michal Bryl (POL) ~ 2018 World Tour Final runners-up
4. Alexander Brouwer/Robert Meeuwsen (NED) ~ 2013 World Champions
5. Pedro Solberg/Bruno Oscar Schmidt (BRA) ~ Schmidt: 2016 Olympic Champion; Solberg: 2015 World Championships bronze
Two interesting teams who will try to make it to the Main Draw are American pairs Sean Rosenthal and Chase Budinger, and Tri Bourne and Trevor Crabb. Rosenthal teamed with Jake Gibb for the U.S. at the 2008 and 2012 Olympic Games, while Budinger, now 30, played seven seasons in the NBA for Houston, Minnesota, Indiana and Phoenix from 2009-16.
Bourne, 29, was sidelined for two years due to a chronic inflammatory muscle disease, but teamed with Crabb to win the first 3-star tournament of the season, in Qinzhou (CHN), two weeks ago.
Women:
1. Heather Bansley/Brandie Wilkerson (CAN) ~ 2018 Poland Open winners
2. Summer Ross/Sara Hughes (USA) ~ 2018 Yangzhou Open bronze medalists
3. Alix Klineman/April Ross (USA) ~ 2018 Yangzhou Open gold medalists
4. Maria Antonelli/Carol Solberg (BRA) ~ Fourth in 2018 World Tour Final
5. Sarah Pavan/Melissa Humana-Paredes (CAN) ~ 2018 Commonwealth Games winners
Walsh Jennings is going to be busy this weekend; not only are she and her husband part of the management team for the event, but she and Brooke Sweat will debut as new on-court partners, and are seeded 10th as wild-card entrants.
Look for the match results here.