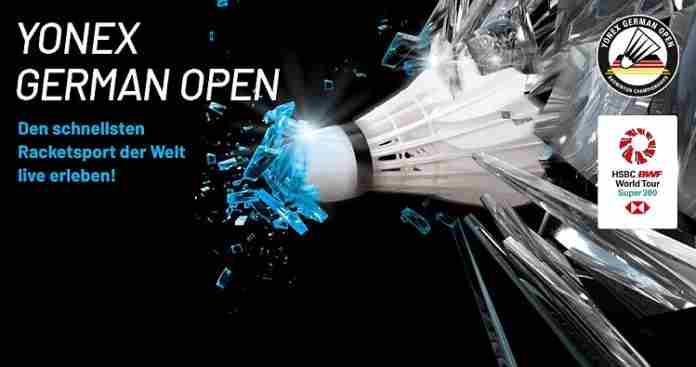 The BWF World Tour is in Muelheim an der Ruhr (GER) for the $150,000 German Open, with an excellent field. The top seeds:
● Men's Singles:
1. Kento Momota (JPN)
2. Tien Chen Chou (TPE)
3. Kenta Nishimoto (JPN)
● Men's Doubles:
1. Takeshi Kamura/Keigo Sonoda (JPN)
2. Hiroyuki Endo/Yuta Watanabe (JPN)
3. Chengkai Han/Haodong Zhou (CHN)
● Women's Singles:
1. Nozomi Okuhara (JPN)
2. Akane Yamaguchi (JPN)
3. Ratchanok Intanon (THA)
● Women's Doubles:
1. Yuki Fukushima/Sayaka Hirota (JPN)
2. Misaki Matsutomo/Ayaka Takahashi (JPN)
3. Mayu Matsumoto/Wakana Nagihara (JPN)
● Mixed Doubles:
1. Yuta Watanabe/Arisa Higashino (JPN)
2. Dechapol Puavaranukroh/Sapsiree Taerattanachai (THA)
3. Peng Soon Chan/Liu Ying Goh (MAS)
Rather amazingly, all of the top seeds are from Japan. All five defending champions are back from 2018: Singles winners Chou and Yamaguchi,Japan's Takuto Inoue and Yuki Kaneko in the men's Doubles. women's Doubles champs Fukushima and Hirota, and Mixed Doubles victors Soon Huat Goh and Shevon Jemie Lai (MAS).
Look for results here.