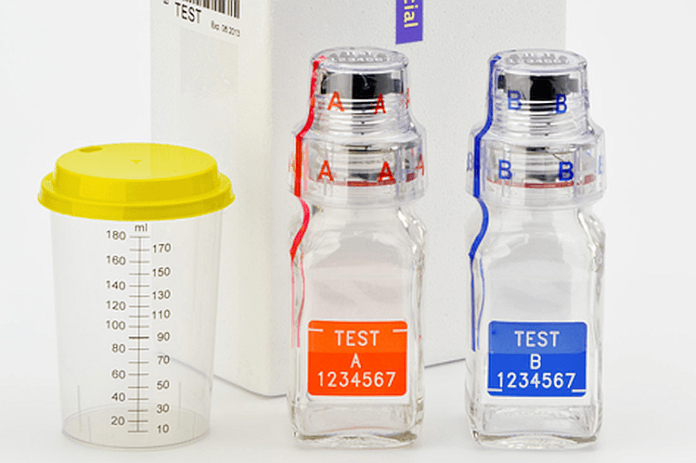 The wild flash from Britain's MailOnline that U.S. sprint star Christian Coleman may be subject to sanctions for missing three "whereabouts" reports is a reminder that being a professional athlete – especially in Olympic sports – is about a lot more than training, traveling and competing.
It is also about drug testing, and testing and more testing.
This is not an occasional thing, it's an all-the-time thing. Take it from 2012 long jump Olympic champion and seven-time World Champion Brittney Reese, and the replies from others, including Olympic long jump champ Tianna Bartoletta and Pan American 100 m champ Mike Rodgers:
https://twitter.com/tibartoletta/status/1164234801089601543
Bruh they got me three times at pan -ams ! Got home they got me again , came to the UK they got me soon as I got to the hotel! The block is hot!

— Mike Rodgers (@Mr_Rodgers_DAT) August 21, 2019
So what is "Whereabouts"? The U.S. Anti-Doping Agency explains in detail:
"An important part of USADA's testing program is the ability to test athletes without any advance notice in an out-of-competition setting. …
"Athletes are subject to testing 365 days a year and do not have "off-seasons" or cutoff periods in which testing does not occur. Whereabouts information, (dates, times, locations, etc.) is information submitted to USADA by an athlete that allows the athlete to be located for out-of-competition testing."
Coleman, as an elite athlete at the international level, is part of the USADA Registered Testing Pool. His responsibilities include:
"Athletes included in the USADA RTP must submit two types of Whereabouts information to USADA. One type is the athlete's quarterly Whereabouts filing, which includes: daily overnight location, training locations and times, competitions, other regularly scheduled activities, such as school and/or work locations, AND a daily 60-minute window.
"The second type of Whereabouts filing that must be submitted is Whereabouts UPDATES. If an athlete's schedule changes during the quarter from what they originally submitted, they must file an update with USADA as soon as possible. For example, if an athlete will be in a location different from what they provided on their quarterly Whereabouts filing, such as traveling for a competition, they must submit an update. …
"Any athlete who is in the USADA RTP must provide a specific 60-minute time slot every day between 5 a.m. – 11 p.m. that anchors the athlete to a specific location. The athlete chooses the 60-minute time slot to fit their schedule and must be available and accessible for testing at a specific location during the entire 60-minute time slot. Please note that USADA can choose to, and does test athletes outside of the their 60-minute window."
Failure to file required Whereabouts data, whether quarterly or in-between changes, can be catastrophic. Per the USADA, "any combination of three Whereabouts failures (filing failures and/or missed tests), declared by USADA, WADA or an IF, within an 12 month period = Anti-Doping Rule Violation."
Annoying, unpleasant but necessary. That's the impact of doping control that is part of the lives of athletes trying to compete in the Olympic Games and in individual-sport world championships.
As Baroletta noted in another tweet, reacting to the news of Coleman's possible sanctions:
https://twitter.com/tibartoletta/status/1164494278632116226