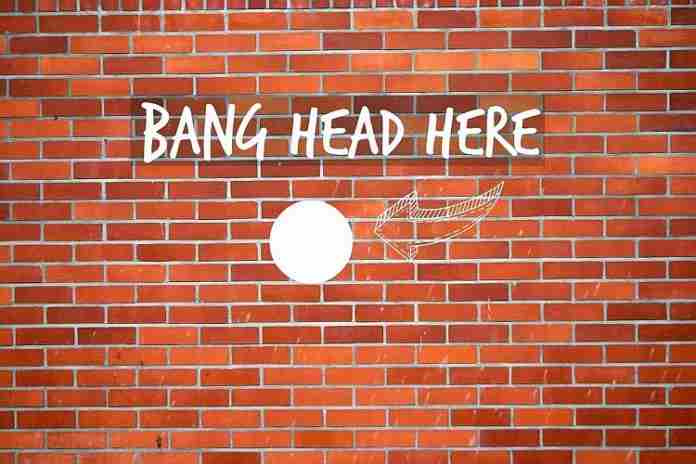 ≡ TSX REPORT ~ 16 October 2019 ≡
| 1. |  LEADING OFF: Canada beats U.S., 1-0, for first time since 1985 in CONCACAF Nations League Group A
In an incomprehensible show of ineptitude, the U.S. men's National Team lost to Canada, 2-0, on a cold and windy evening in Toronto in a CONCACAF Nations League Group A game. It was the first goals scored against the U.S. by Canada since 2007 and Canada's first win over the U.S. since a friendly in April 1985.
The home team had the better of play in the first half, but the game was scoreless. In the 63rd minute, poor defensive play by the U.S. gave possession to Canada and a cross over the head of American keeper Zack Steffen ended with a goal by striker Alphonso Davies for a 1-0 lead.
The U.S. showed no ability to challenge for a goal on offense and when the game appeared to be decided, Lucas Cavallini got behind the U.S. defense in stoppage time (91st minute) and added a second goal for the 2-0 final.
The U.S. ended the game with a meaningless 56% possession, but down, 9-7, in shots.
With two matches still to play on CONCACAF Nations League Group A, Canada leads with nine points (3-0), with the U.S. second with three (1-1) and Cuba with zero (0-3). The U.S. will play Canada and Cuba again in November.
This was the most horrific performance from the U.S. since Costa Rica thrashed them in San Jose, 4-0, during a World Cup qualifying match in November 2016.
Will next month's result be any different?
| 2. | ATHLETICS: World Athletics adopts new transgender eligibility regulations
The international track & field federation – now known as World Athletics – released a summary of its two Council meetings held on Doha (QAT), with two important developments of concern to individual athletes:
The first is the adoption of a new set of "Eligibility Regulations for Transgender Athletes," replacing the 2012 regulations. Following up on the female eligibility regulations that were upheld by the Court of Arbitration for Sport for running events from 400 m to the mile, the same testosterone level was approved:
"Under the new regulations a Transgender female athlete is no longer required to be recognised by law in her new gender but should provide a signed declaration that her gender identity is female. She must demonstrate to the satisfaction of the Expert Panel that the concentration of testosterone in her serum has been less than 5nmol/L continuously for a period of at least 12 months prior to being declared eligible, and must keep her serum testosterone concentration below that level to maintain her eligibility to compete in the female category."
Unlike the female eligibility regulations, the transgender rules apply to competitors in all events.
This is an important step for more than just track & field, as the International Olympic Committee has been looking at this same issue, but has not yet adopted new regulations. Its existing rules allow testosterone levels of up to 10 nmol/L, which is at the lower end of the naturally-occurring male range. It will be interesting to see what the IOC's own medical experts think of the new rules for track & field.
The Council also agreed to "principles" of a new set of athlete marketing regulations, specifically regarding advertising logos on uniforms. The actual text of the regulations won't be presented for approval until November, but essentially the new rules would allow more logos, in larger sizes, on all apparel items – including shoes – for all events.
Special regulations will apply to World Athletics events, such as the Diamond League, and looser rules will be allowed for other meets.
This is generally good news for athletes and follows the IOC's lead on its relaxation of Rule 40 of the Olympic Charter concerning non-official sponsors being recognized in advertising and social media during the Olympic Games period.
| 3. | SWIMMING: American swimmer Conor Dwyer suspended for doping, retires
The U.S. Anti-Doping Agency announced that Conor Dwyer, a two-time Olympic relay gold medalist, has had his suspension for doping confirmed by an independent panel of arbitrators and has been suspended for 20 months.
The decision was announced on 11 October (Friday):
"Following a full evidentiary hearing, the Panel found that Dwyer had testosterone pellets inserted in his body in violation of the rules."
Dwyer failed out-of-competition tests on 15 November, 27 November and 20 December of 2018; his results from 15 November have been nullified.
Dwyer, 30, announced his retirement on Instagram on the same day:
"Today I'm announcing my retirement from professional swimming. It has been an incredible ride and I have accomplished more than my wildest dreams. It was an honor to represent my country alongside my teammates.
"Thank you to my coaches for teaching me that you can achieve anything if you outwork everyone. To my mom who taught me how to swim, to my parents who took me to swim practice when it was 5am and subzero in Chicago and sacrificed so much for me because they believed in me and my dreams. Thank you to all my siblings and cousins for never missing a single meet, for being my rock throughout this unforgettable ride. To all the friends and teammates that have been there, old and new, I cherish every moment and memories we have made throughout the years.
"I have always felt that swimming chose me- it has and will always have a very special place in my heart.
"This is an unfortunate end to an incredible chapter of my life. I believe that things happen for a reason, and I can't wait to share with you all the next chapter of my life."
Dwyer's career included Olympic gold medals on the U.S. 4×200 m Free Relay in 2012 and 2016, an Olympic bronze in the Rio 200 m Free and seven World Championships medals won between 2011-17.
| 4. | VOLLEYBALL: Brazil wins men's World Cup, with U.S. third; Dominicans win NORCECA women's title
The U.S. men's team won the bronze medal in the round-robin FIVB World Cup in Japan, while the American women took the silver medal in the NORCECA Women's Championship in Puerto Rico.
The FIVB World Cup usually is part of the Olympic qualifying program, but not for 2020. In its 14th edition, it's a round-robin tournament among 12 invited teams. Brazil won for the third time in the last five tournament and was undefeated at 11-0. Poland and the U.S. were both 9-2, but the Poles took silver on the basis of losing fewer sets than the American squad.
In San Juan, the U.S. women went undefeated (3-0) in group play, swept past Canada in the semis, but quickly fell behind the Dominican Republic, losing the first two sets. The U.S. rallied to even the match, but lost the final set, 15-9. It was the fourth time the U.S. and the Dominicans had met for the title, and the first time that the Dominicans won in the final. More here.
| 5.| THE LAST WORD: The newest "sport" to get a headline about being in the Olympic Games is … thumb wrestling. What?!? More here.