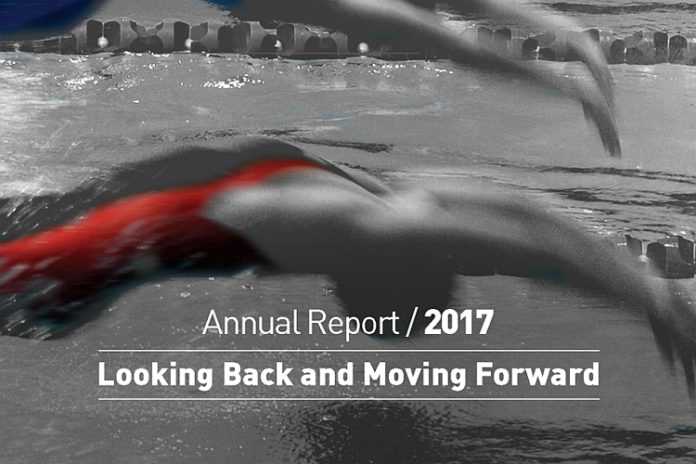 The annual report (for 2017) from the World Anti-Doping Agency was posted on Friday (5th), with WADA chair Craig Reedie (GBR) noting that "At the core, WADA must ensure harmonized anti-doping rules and regulations (as it relates to the Code, International Standards and policies); and also, must be better equipped to monitor compliance with these rules and regulations of all Anti-Doping Organizations (ADOs) worldwide."
There was a thorough discussion of the Russian situation, which continued through the end of 2017. With the reinstatement of the Russian Anti-Doping Agency (RUSADA) in September, only Mauritius is currently considered out of compliance.
At the end of 2017, WADA has 98 staff members (from 41 countries), 82 of whom were in the Montreal (CAN) headquarters, 10 in Lausanne (SUI) and two each in South Africa, Japan and Uruguay.
The WADA budget, solely for its work and not that of the many national anti-doping agencies, was $29.7 million U.S. at end the end of 2017. An expansion of 8% for 2018-19-20-21-22 was approved by the WADA Board to allow the agency to continue the increase in outreach, investigations and testing. Including grants to the organization in 2017, WADA's total revenue was $31.96 million, with operating expenses of $30.18 million.
It's worth noting that fully 50% of WADA's budget – about $14.9 million – was paid by the International Olympic Committee, which matches all other donations from the public sector.
The organization has healthy reserves of $28.09 million as of the end of 2017.
In a separate story, WADA investigations chief, German Guenter Younger reported that more than 400 "whistleblower" cases have been opened since its hotline opened in March of 2017. "More and more whistleblowers come and they say, 'Now we are happy that we have someone that we can talk to.'"